SCENE REPORT
Gerpfast Kolektif Brings the Diversity of the Indonesian Underground to the World
By Noah Berlatsky · March 22, 2018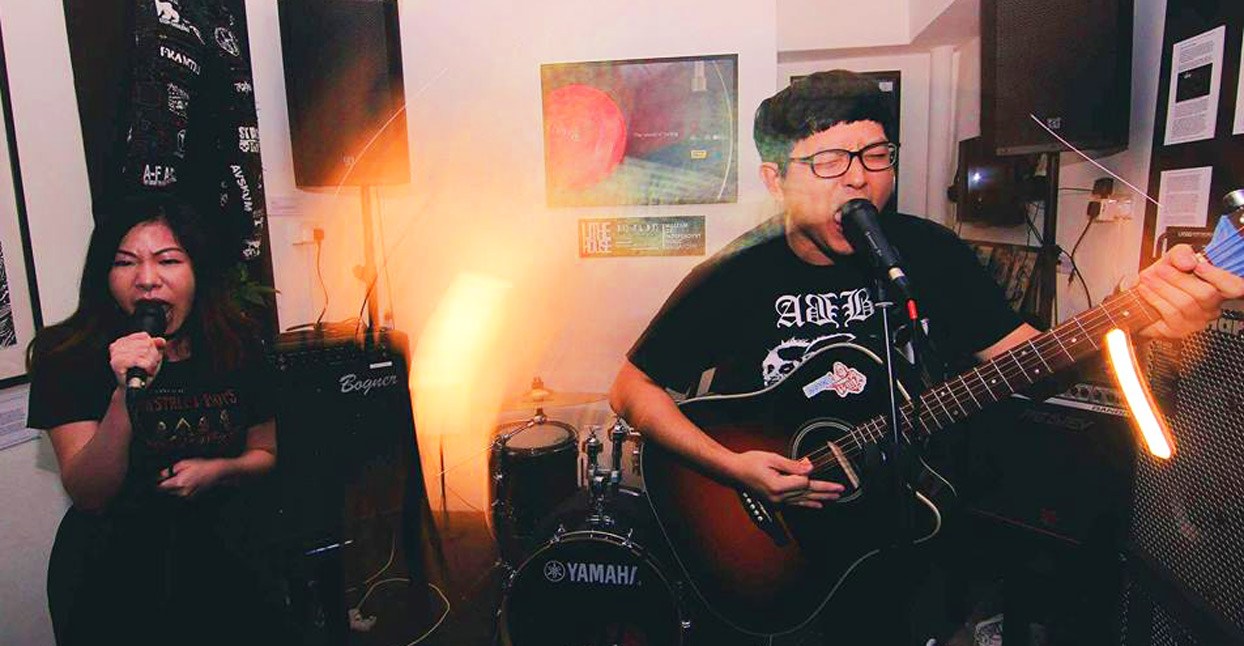 "You can find so many scenes in Malang: hardcore, metal, grind, pop, noise," says Pandu, a cofounder and driving force of Indonesian label Gerpfast Kolektif. "There's a famous public house called Houtenhand, where you can meet people from different scenes, different backgrounds, different musical tastes, and different cities."
Merch for this release:
Cassette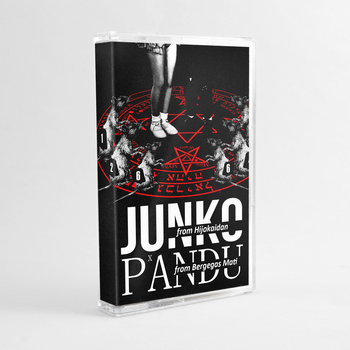 Gerpfast Kolektif's goal is capturing that musical diversity. The label's name translates loosely as "just do it," and Pandu and co-founder Ari CK wanted to create a label that was willing to try anything—and try it quickly. The team releases more than 10 cassettes a year, including splits and EPs.
Pandu says the label doesn't have a particular mission statement, necessarily; they started it to "just release bands or projects that we like—[to] put out a physical cassette as a kind of 'poison' and spread it to the world." Still, the label has a few specialties; the bulk of its output could be loosely considered shoegaze and noise. In Malang itself, those scenes are small: there's only one shoegaze band there, called Intenna, and "for noise performers, you can count them on your fingers." Still, Pandu has been able to connect the label to local and international bands, releasing shoegaze music not only from Indonesia, but Asia as a whole. Their noise releases come from faraway places like Ukraine and the United States, with numerous projects also coming from Japan, the hub of screeching sounds.
Ari CK has moved on to other projects, and Pandu is now running the label with Harrison Andrew Kesner of Disappearing Records, a U.S. label that plans to start releasing Asian shoegaze music on vinyl. Even though Gerpfast Kolektif has only been around for three years, its catalog is extensive. Here are some of the highlights so far.
Merch for this release:
Cassette, Compact Disc (CD)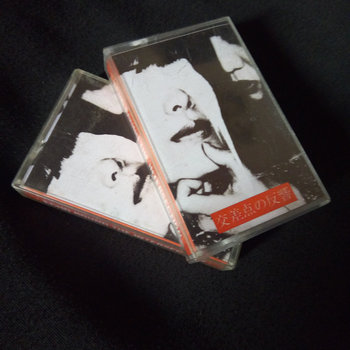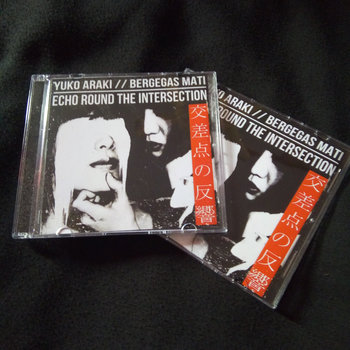 Bergegas Mati is Pandu's noise project, and it's one of the anchors of the Gerpfest Kolktif catalog. Bergegas Mati has a number of solo releases, but it's also the ear-piercing half of numerous split releases. One of the best of these projects is a November 2017 release with Yuko Araki, a multi-instrumentalist from Tokyo and a member of the black ambient/doom metal duo Concierto de la Familia. Araki's contribution here is two 10-minute tracks of grinding doom-tinged feedback—there's a bleak, low-end pulse, like a distant boiler, which keeps dissolving into static overlays.
Pandu has been performing since 2010-2011; he started out as a chiptune artist, influenced by bands like Bit the Medusa and Bottlesmoker. Bergegas Mati is more dark-ambient noise, though you can still hear some video game sounds, albeit horribly tortured and dissected. "Twinkling Starlight Far Far Away" is built around low throbs that cycle up into a kind of unendurable squeal; it's the aural equivalent of migraine-triggering strobe effects. His other track on the split, "Major Tom Message," does, as the title suggests, sound like a massive spaceship computer malfunction: five minutes of computer emergency alerts blaring hideously over a decaying channel. The contrast between Bergegas Mati's vindictive blare and Araki's more structured assault is weirdly sublime; it's one of last year's most notable releases.
Merch for this release:
Cassette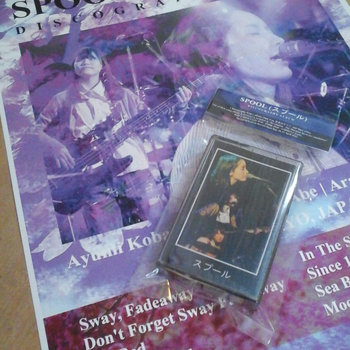 Pandu's own music is the opposite of pretty, but when you ask him about the music he loves, he waxes lyrical about the pop pleasures of shoegaze. One of his favorite albums from the label is a best of (or "discography") album by Tokyo-based Spool. Pandu first fell in love with them after he heard the track "Sea Bed (Ambient Version)" on a compilation album. "It's so dreamy," Pandu says. "I could listen to that song more than 20 times in a row!"
The band's music tends towards the gentler, dreampop end of shoegaze. Tracks like "Moonlight, Night" have lilting, clean arrangements that border on folk music. The tracks for the compilation were chosen by Ayumi Kobayashi, the band's vocalist and guitarist, and released on Malang Record Store Day 2015—it sold out in two days.
Another of Pandu's gems, Revolution: The Shoegaze Revival is a massive 30-track compilation co-curated by Gerpfast and the U.K.'s Raphalite Records. The comp includes bands from 16 countries and five continents. Highlights include "Hazy Youth," an impossibly catchy girl-group-collides-with-feedback number by Chile's Trementina; the squawling, echoey "Muffhead" by Germany's JAGUWAR; and the psychedelic-effects laden "Puking Rainbows" by Pakistan's //orangenoise.
Merch for this release:
Compact Disc (CD)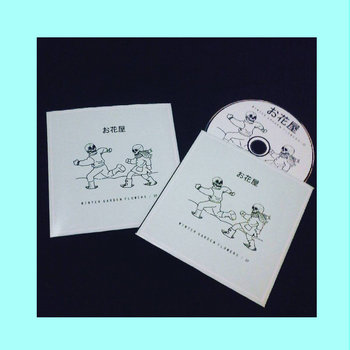 A mysterious entry in Gerpfast's catalog, Winter Garden Flowers is an EP by an unknown performer—the name "Flower Shop" is rendered in Japanese characters, perhaps giving a clue to their nationality (or maybe not). The music itself is equally mysterious; delicate ambient patterns with ominous gurgling, bubblings, and minor key dissonance slither around the edges.
Merch for this release:
Cassette
The Malang quartet Lons released their first EP on Gerpfast in 2017. The album is a collection of dreampoppy indie rock, with chiming guitars and nasal, Violent Femmes-y vocals. The band doesn't exactly shift any paradigms, but they're clever at rearranging familiar elements. "Mythomani" leavens its laid-back hook with some Aphex Twin-like electronic glitch beats, while "Catharsis" ends with a dissolve into jagged Sonic Youth-style post-rock.
Merch for this release:
Compact Disc (CD), Cassette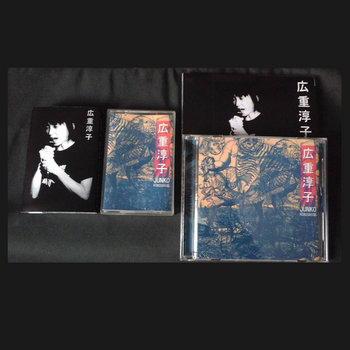 Vocalist Junko Hiroshige is a core member of the venerable Japanese avant-noise cataclysm Hijōkaidan, led by her husband Jojo since the late 1970s. Pandu met her on social media, and she's released one split and two mini albums on Gerpfast. This release is from 2017. It's two tracks, one of which is a 10-minute effort by Hijōkaidan. The real wonder, though, is a 15-minute solo session by Junko. She screams and yaps like a rabid squirrel, occasionally manipulating her voice so it turns into a blaring alarm or fuzzed-out crackle. It's both brutal and glorious.
Merch for this release:
Cassette, Compact Disc (CD)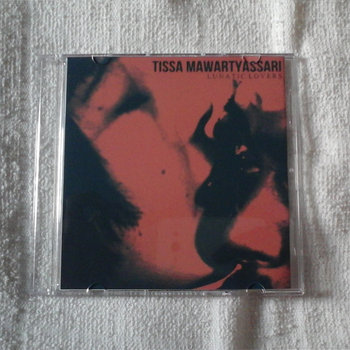 When Pandu first tried to get in touch with Tissa Mawartyassari, he thought she was Indonesian because of her name. In fact, Mawartyassari is a Mexican-American named Monica Isabel Sanchez, who records under numerous project names, including An Innocent Young Throat-Cutter with longtime friend and collaborator Richard Ramirez. The 2017 release Lunatic Lovers is a typical showcase for Sanchez—half an hour of rumbling static harsh noise wall that, as Pandu says, "will blow your ears, so depressive and dark to hear."
Merch for this release:
Cassette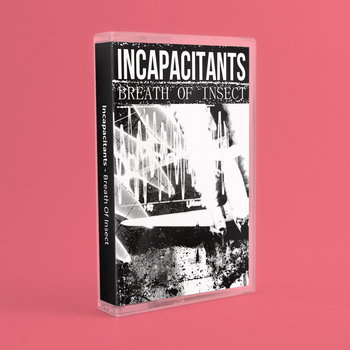 Japanese noise artist T. Mikawa started Incapacitants in the early '80s, and was joined by F. Kosakai in the '90s. The band calls their work "hard noise," and they attempt to produce pure sound divorced from any hint of human intention. They're among the most well-known of the Japanese noise bands of the '80s. Breath of Insect gives a good sense of their style. The album has two tracks, both titled "Breath of Insect Part 1," both 19:59 minutes long. They're not quite the same "music," but they both sound like someone lowered a microphone into some industrial process and then wandered off. "Your ears will be bit by the devil and your head will explode after that," Pandu says.
Merch for this release:
Compact Disc (CD)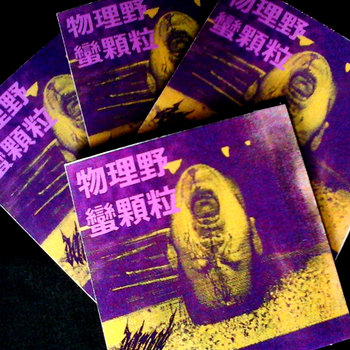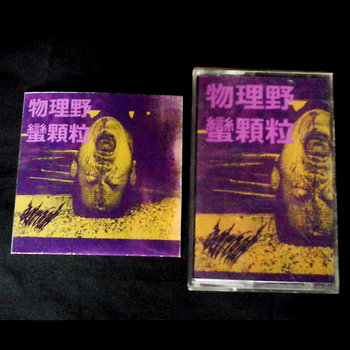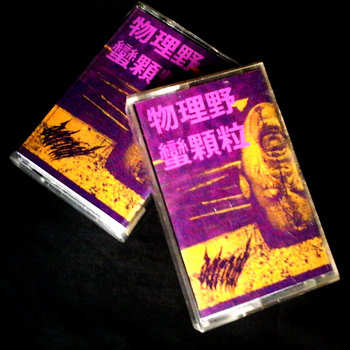 The Physical Barbaric Particles EP is eight tracks ranging from 0:00 to 2:29, timing out at less than 10 minutes total. Detroak, aka Tanaya Pratama, is an Indonesian noise artist with hardcore punk influences. The album's brief, shrieking blasts of rage and spew sound a bit like Napalm Death performed by robots dissolving in acid.
Merch for this release:
Cassette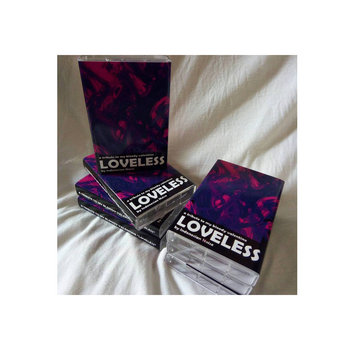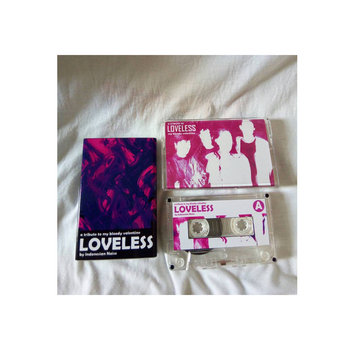 Released in November 2017 on the 26th anniversary of My Bloody Valentine's Loveless, this album neatly connects Gerpfest Kolektif's various interests: shoegaze, noise, and Indonesian performers. The compilation is a track-by-track cover of Loveless, with different Indonesian noise bands deconstructing each iconic song. Jeritan's "Only Shallow" reproduces the original fairly faithfully, throwing random slabs of feedback over the familiar tune. Other performers, like Bergagas Mati, Radioage, and Uhyeah! completely obliterate the original under harsh noise wall howl and roar; all that's left is the title. Theo Nugraha and Bayu Eko Susanto slow down "When You Sleep" and add effects and barely audible voices in the background so the track becomes an almost unrecognizable ambient drift. The result is part parody and part tribute, and neatly showcases the influence of My Bloody Valentine's high-volume pop on these noise purveyors from the other side of the world.