SCENE REPORT
"We Pretty Much Whine About the Same Things": Emo in Asia
By Brady Gerber · October 20, 2016
"We live in China, but we saw Fugazi's DVD as many times as you guys did in America," says Xubo, singer and guitarist for the most successful contemporary emo band in China, Chinese Football. "I grew up [on] the late '90s and early '00s pop-punk and emo wave," he says, "so I loved U.S. bands like blink-182, Green Day, Jimmy Eat World, and all the bands from Drive-Thru Records back in high school. As I grew up, I listened to more and more."
Although emo has its roots in post-hardcore and punk rock, it still felt a bit strange for the spokesperson of a leading emo band, to single out Instrument and Green Day as his primary influences and not, say, American Football, Cap'n Jazz, Braid, Snowing, or Algernon Cadwallader. Xubo did name all those bands in passing, along with their some equivalent international influencers: Japan's Envy and toe, Hong Kong's Whence He Came, and Sweden's Last Days of April. But as Xubo talked about more of his favorite music—jazzy hip-hop, ambient, Death Cab for Cutie—it became more and more apparent just what an omnivorous listener he is. "We don't describe ourselves as an emo band, but as an emo-influenced indie rock band," says Xubo. "We listen to many kinds of music: punk, indie pop, shoegaze, J-pop, folk. It all became the influence to our music."
Xubo may resist a strict genre label for his band, but Chinese Football's overall sound—subtle, guitar-driven beauty with occasional math-rock complexity and post-hardcore aggression—is a fitting representation of what modern emo sounds like in the Far East. Young bands throughout Japan, China, Hong Kong, Singapore, Indonesia, and other Asian countries are blending American emo with the popular styles of their own countries to make music with fewer bombastic choruses and more heady, colorful textures, folding in key elements of shoegaze and ambient. The music is more versatile and technical, but the aim is still to use driving guitars to create loud bliss for (still mostly male) introverts.
"To me, what's most fascinating about 'Eastern emo' is the fact that it exists—that a niche genre traveled all the way from the States to these cities in Asia," says Lok, the owner of Sweaty & Cramped, a Hong Kong-based DIY label that's home to many of the country's great emo bands. "Other than that, we pretty much whine about the same things." There are a few more similarities: musicians now are more eclectic than ever, Bandcamp is king, success has a ceiling, and "emo" is still a dirty word. "In general, being in an emo band in Hong Kong today means very little," the rep says. "There is still a community—a passionate one—but if you are looking to sell records, you might want to label yourself math-rock or post-rock."
A similar story is unfolding in America. If you listen to some of the most popular bands grouped under the loose "emo revival" tag—The Hotelier, Into It. Over It., Modern Baseball—it's obvious that they either have their roots directly in emo, or owe their sound to one of its dozens of variations (depending on who you talk to, Joyce Manor's Never Hungover Again is either a classic throwback pop-punk record or a masterpiece of the latest emo wave; neither description is wrong). But if any band dares to associate itself specifically with emo, breakout success becomes a battle to lose. These groups are critically well-received, but rarely find quarter on most publications' best-of-the-year lists.
Today's emo is the podium young bands, whose members are either too delicate or not angry enough to go full-on punk, embrace in order to survive and thrive in a supportive community. Too diverse to describe just one specific sound and lineage, emo is now an umbrella for much of the independently-released, guitar-based alternative music that isn't accepted by the tame and established indie mainstream (a place that once accepted all the weird uncool music). In both the East and West, emo has been percolating underground.
Sweaty & Cramped knows all about this. Back in July, the label co-released Emotion, No, an Asian emo compilation, and the perfect introduction to what the genre sounds like overseas. Co-released by Qiii Snacks Records, a Guangzhou, China-based label that's home to some of the country's best bands, Emotion, No is a sort of greatest hits collection of the different emo sounds across the major Asian cities. It's audible proof that it's both common and reasonable to be equally influenced by American Football, Fugazi, and Blink-182. Like our own hard-working American emo bands, the bands featured on Emotion, No deserve praise for making excellent, forward-thinking guitar music that happens to wear its tender heart on its sleeve.
Note: Quotes have been edited for translation and clarity.
Chinese Football
Merch for this release:
Compact Disc (CD), 2 x Vinyl LP
Photo by louzi.
From: Wuhan, China
Of all the bands on this list, Chinese Football is the most clearly indebted to the quiet grandeur of American Football, a band that, in this decade, has influenced more Eastern emo bands than anyone else. Like American Football, Chinese Football's power comes from its controlled rhythm section and subtle guitars that sometimes hiss but always sing. Rather than overwhelm with yells or aggression, the band sits and stirs in focused repetition, creating a dreamy headspace. The band also embraces the pop sensibilities of the mainstream indie descendants of '90s emo, specifically Death Cab For Cutie's The Photo Album and Bright Eyes' Fevers and Mirrors. But the band also knows when to shake things up, like on its epic album closer "盲人摸象" ("Blind Men Touching an Elephant") or its Beatles cover that sounds more like Jimmy Eat World.
Forests
Photo by Niki Koh.
From: Singapore
Formed in 2014, Forests aims for the kind of instantly-catchy melodies that come naturally to a trio who grew up with Vans Warped Tour and Atticus compilations. The group channels more of the math rock influence that's prevalent in the East, but matches their intricate instrumentation with upbeat, chant-worthy yelps. They describe their sound as, "sad songs for happy people." This year, Forests released their debut, Sun Eat Moon Grave Party, and it's one of the most "fun" records you'll hear this year.
falls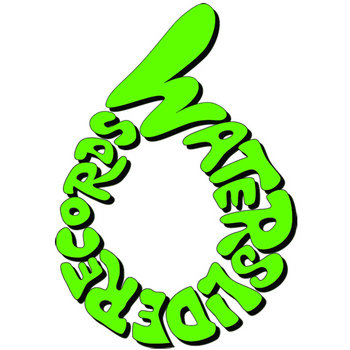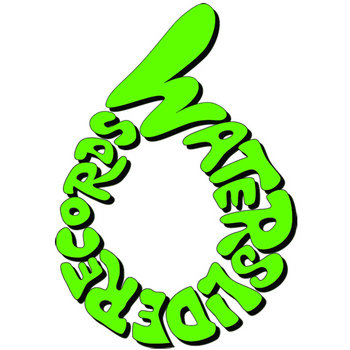 From: Tokyo, Japan
If you're a Japanese emo band, it's impossible to escape the influence of toe, Japan's most well-known emo band, and an early champion of the Dischord roster (Fugazi and Faraquet especially), helping to spread American post-hardcore to Japan. But while toe's oeuvre is mostly instrumental math-rock and post-hardcore, falls takes toe's meticulous guitar work and adds its own major-key melodies and sing-a-long choruses. Fans of Algernon Cadwallader will feel right at home amidst the overdrive pedals and restless vocals.
Sage of Time
Merch for this release:
Compact Disc (CD)
Photo by Sage of Time.
From: Shenzhen, China
Formed over each member's love for toe, Shenzhen's Sage of Time is also an outspoken champion of the little-known but excellent Chicago band Piglet, who were one of the few American emo bands blending math-rock and indie together to sound the way most Eastern emo bands sound today. The bouncy and groovy "Bokchoy" is featured on Emotion, No as well as Come Together!, a compilation made by Chinese Football & Friends that highlights other excellent Chinese bands.
Emptybottles.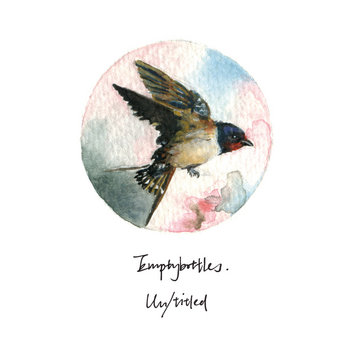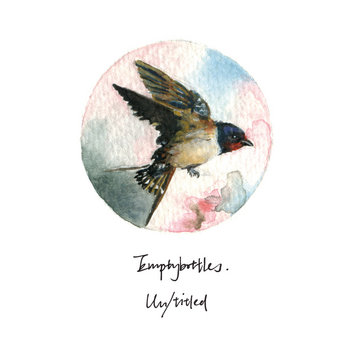 Photo by Teeda Lee.
From: Hong Kong
Like most of Hong Kong, Emptybottles. is marked by the cultural divide between Eastern locals and Western expats. The band is able to embrace both sides equally by looking to the scene's history. Whence He Came and The Lovesong, two influential '00s Hong Kong emo bands, were made up of Western expats who proudly displayed their affection for American Football and any music that made people sway. Emptybottles. aims for that same noisy bliss, as well as the assertive post-hardcore of Eastern local bands like An ID Signal, from the '00s. This is the only band on this list that'll actually scream and not just yelp, and that's by design partly to keep the music grounded in its own country's musical heritage.
—Brady Gerber