SCENE REPORT
Eight Dutch Garage and Rock Acts to Watch
By Laura Studarus · November 30, 2017
In an otherwise straight-laced society, the Netherlands' commitment to garage and underground rock runs deep. First came Vera, an underground club in Groningen established in the 1950s, which over the years hosted The White Stripes, Sonic Youth, and Nirvana—all three played their first shows in the country at the venue. Vera's current-day spiritual heir is the non-profit WORM, which offers non-mainstream bands a performance venue in Rotterdam, as well as studio spaces, an art gallery and, for the truly ambitious, internships. The city's other scene stalwart Subroutine Records is often referenced as a label that many new acts aspire to work with. Fuzz/rock outfit Rats on Rafts caught the attention of Franz Ferdinand, and Horst-based quintet Afterpartees has already taken their scrappy pop on several extensive tours. Not bad for a country where practicality and conforming is regularly touted as a desirable trait.
One of the highlights of the country's musical calendar is Le Guess Who?, a festival in Utrecht that welcomes independent artists from across the world. (And has also inspired concurrent spin-off events like Drone Fest and Lombok Festival, which takes place in the city's Turkish and Moroccan neighborhood.) Every Saturday during the festival, Le Guess Who?'s all-Dutch sister festival Le Mini Who? takes over bars, restaurants, and other makeshift venues in the city's Voorstraat neighborhood. Earning a slot at the event is a major vote of confidence—with many artists like psych-pop maestro Jacco Gardner and electro ambient composer Binkbeats graduating from the Le Mini Who?/Le Guess Who? stages to larger events throughout the Benelux region.
From noise rock, to guitar and drum duos, to the Dutch answer to Lou Reed and co., here are some of the best Dutch garage rockers on the scene, as discovered through several years of Le Mini Who?'s years of careful curation.
Lewsberg's jangly guitar lines are a nod to The Velvet Underground. (A band, which all four members of the Rotterdam quartet can agree on), and the simplicity of their three-chord song structures has been used by everyone from Bob Dylan to The Strokes. As their EP The Downer demonstrates, they're also no strangers to walls of guitar-driven noise. But it's frontman Arie van Vliet's teenage love of Belle and Sebastian that informs both his casual sing/speak and the narrative lyrics of the band's new single "Non-Fiction Writer." (Sample lyric: "He loved to talk but he hated conversation.") As van Vliet notes, before Lewsberg (which also features Shalita Dietrich from Venus Tropicaux), it was difficult to find fellow musicians who enjoy pop and garage-style guitars in equal parts. But he says the scene is rapidly changing. "I think maybe people care less about what other people think," he says. "That doesn't really say anything about how a band sounds, but it does say something about confidence."
It's a factor he credits, in part to his peers taking on different roles within the industry. For his part, van Vliet  has found creative satisfaction not only as part of Lewsberg but writing and performing with pop outfit Naive Set, acting as an ad hoc manager for a handful of bands, and booking shows across his hometown Rotterdam.
"Maybe [musicians] don't care about success or money or stuff like that. They care more about the music. They prefer to do it the DIY way and focus on the music and not have to make any concessions. I think that's what we're seeing here more and more. And that's what works in the end."
If Jeroen Reek's lilting sing-speak is sometimes marked with a Fred Schneider-style intensity, it's only because the Iguana Death Cult frontman has a lot of band to be heard above. The four-piece trades in a louder-than-loud aesthetic. Their debut album The First Stirrings of Hideous Insect Life is laced with carefully crafted details: rockabilly, falsetto vocal refrains, and even a surprisingly moving mid-tempo ballad (on "Jellyfish"). But songs like opening track "Pyramids" still make the most of their squealing guitars and punk shouts.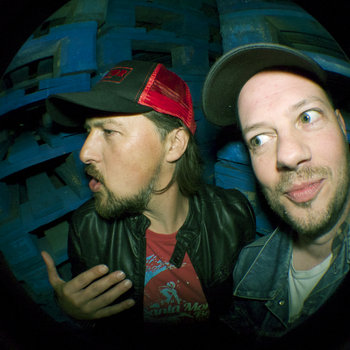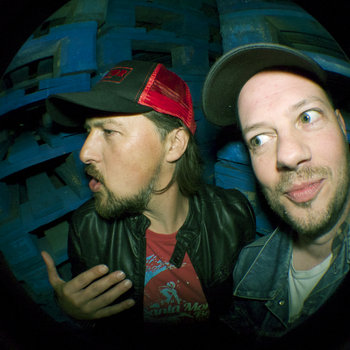 Robin van Saaze plays music as the one-man garage band Robbing Banks, but has since branched out with the two-man fuzz outfit Kitty Kitty Tuna. (They named themselves after a particularly memorable tuna-topped pizza the duo ate one night at their former post-office-turned-practice space in Utrecht.) Their multi-tracked wall of noise impressed Le Mini Who? promoters so much that the duo was asked to play their second show ever at the fest. But van Saaze sees their debut release as a logical extension of the recording he's been doing since he was a teenager in love with '90s rock.
"I had a small four-track cassette recorder," he recalls. "I played one guitar part on one track. And then I played exactly the same guitar part on the other track and panned it to the left and right speaker. It sounded really big. It probably didn't sound like the Smashing Pumpkins, but I thought it did. Kitty Kitty Tuna is like what I did then, but I have the equipment, and I know what to do. So now I can go for that sound again but now I can do it a bit more seriously. The big fuzz guitar is pretty obvious."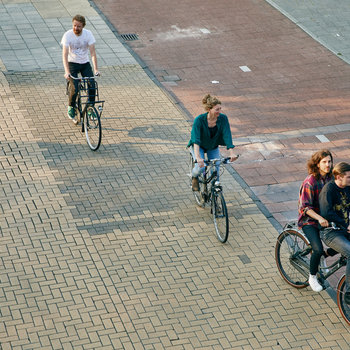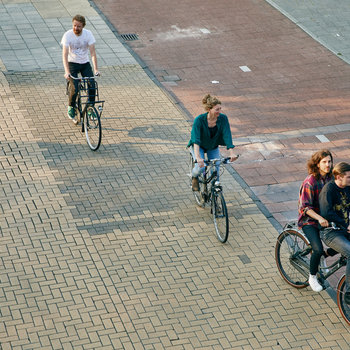 Merch for this release:
Cassette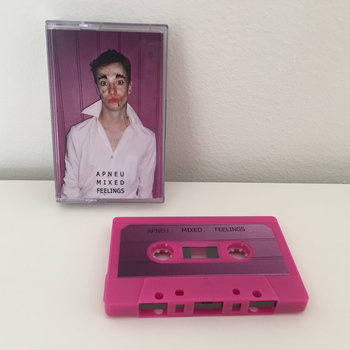 Apneu might be the most pop-leaning of scene stalwarts Subroutine Records' roster of artists. With vocals pushed to the front of the mix, even their playful guitar hooks can't hide the Amsterdam quartet's tales of teenage angst, acid, and low-key vandalism. "Oh my god, you're such a loser / Put the pedal to the metal in this town / It makes sense that you would choose her," Roan Jorna howls on This Will Never Happen to Us track, "Siobhan." But as the preternaturally plucky Amsterdam-based quartet proves through their sunny sound, all gloom and doom will pass. "You grew up to be a cynic," Jorna concludes at the end of "Siobhan," "and that's something I would never do."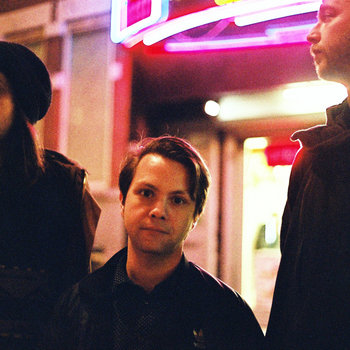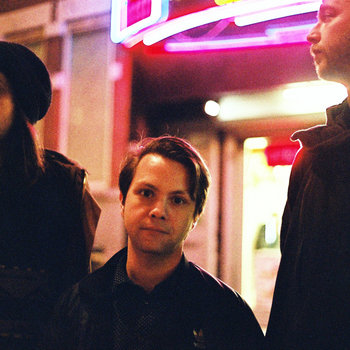 The Lumes embrace noise—from shoegaze to razor-sharp rock. It's a vibe, they say, that's meant to be experienced live. And thanks to the fact that Rotterdam's nightlife is slowly evolving from techno clubs to underground venues, including squats in the city center which the band says, "had to close down because of kids puking all over the street and stuff," the Rotterdam-based trio has been given plenty of opportunities. As their corrosive wall of sound and guttural screams that mark their twin EPs Lust and Envy might indicate, the band's live shows have a reputation for dramatics.
"We once had a party where I got angry and trashed my whole drum kit," Mitchell Quitz recalls. "We had to wait for the other band to change into their uniforms because they only played in white. 'No we need to play now! You're stealing our time!' I yelled. And then I trashed my gear."
Next up: refining their sound ahead of their debut full-length. As frontman Maxime Prins says, they still don't have the language to break down exactly what they do—even if they're having a great time. "I would describe it as post-punk, because it's very much based on the whole punk idea," he says of their recent EP Envy. "As long as it comes from a good place, I don't know how to properly put it. As lame as it sounds, we're trying to come up with something real."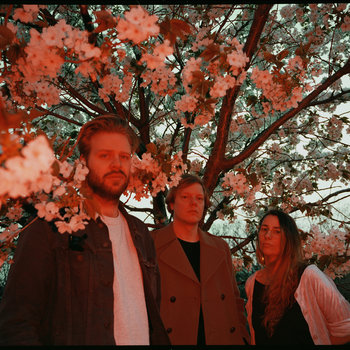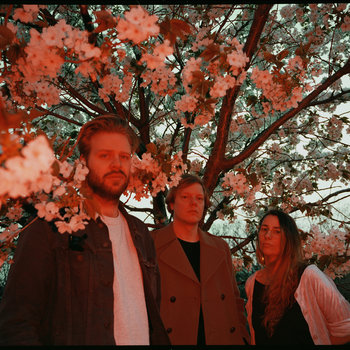 The Sweet Release of Death embrace all the doom and gloom their band name suggests. The Rotterdam-based trio's self-titled sophomore release is an avalanche of barbed wire-wrapped guitar riffs and no wave noise, embellished with vocalist Alicia Breton Ferrer's hedonistic howl. Ear-splittingly loud with traces of both My Bloody Valentine and every band to proudly wear the title "goth," this is Dutch underground served with a side of bombastic swagger.
The city of Dokkum was so small that when the three members of The Homesick formed their band, they weren't even friends—they just knew each other as the other guys around town that didn't want to play metal. Their listening tastes grew together to include Joy Division and shoegaze—and what they categorize as "good music," even if no one in their hometown understood it at the time, and their first performance flopped. ("If you're doing it in a small place and you're playing weird music, you're doing it because you like the music you play," says member Elias Elgersma, pragmatically. "And not because people want to hear you play. Because they don't.") After releasing a lo-fi bedroom pop EP, the band expanded their sound, experimenting with pop hooks, fuzzed-out guitars, and lyrics about youth and small-town life. (See: "The Best Part of Being Young is Falling in Love With Jesus.") Not that they would describe what they do in such simple terms.
"They're songs that get stretched out and weird," says Elgersma of their full-length debut Youth Hunt. "On the record, we pushed some songs in technical time signatures. We tried to challenge ourselves to make it weird but still catchy. We tried to be a little pretentious. When we're writing a song, we have the feeling it should be more interesting. More outgoing. But we still try to keep it catchy."
Merch for this release:
Vinyl LP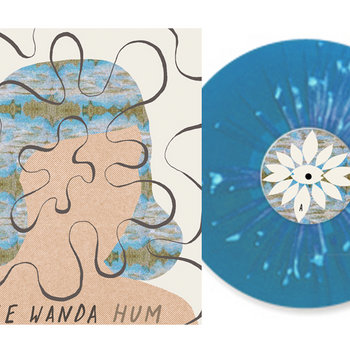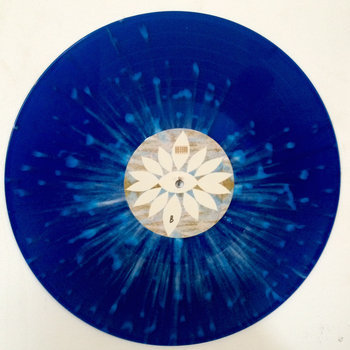 Eerie Wanda is a creation of Croatian/Dutch singer-songwriter Marina Tadic plus a rotating cast of musicians. Tadic speaks of Eerie Wanda almost as if her musical persona was a different person, a sweet woman with a hint of darkness in her past. The ambiguous fictional narrative fits in well with the singer-songwriter's debut Hum, which sits at the three-way intersection of pop/pysch/underground. Embellished with doo-wop vocals and reverb, her gentle rock ambles sound plucked from a Lynchian rewrite of the past. It's a vibe that Tadic says was formed, in part, by her guitar, a nylon-stringed instrument from the 1940s. How it came into her possession is a story worthy of dramatic alter ego.
"I got it from an old man that I met on the train," Tadic reveals. "We started talking on the train and we became friends. He came to visit me at my work, a printing space. He used to be a printer when he was younger. I didn't expect him to come. But he actually showed up a few days after. So, we became friends and had lunch together a few times. He's over 80 years old. He gave me the guitar because he can't play it anymore. His hands don't really work. But he wanted it to have a second life."
-Laura Studarus