SCENE REPORT
The Worked-Up Sound of Drum & Bass in Russia and Eastern Europe
By Arun Chakal · July 20, 2020
Drum & bass has been the pulse of the UK underground since it first emerged out of early '90s jungle; 25 years later, it no longer feels specific to its country of origin. "Drum & bass has stopped being a UK thing," Polish DJ and promoter behind the night "DrumObsession," Alegria, says matter-of-factly. "It's important to recognize and honor the genre's roots, but it's spread to the entire globe, and has cross-pollinated with a whole world of influences, styles, and flavors."
Russia and Eastern Europe spent many years on the periphery of the genre, hampered by travel restrictions and media censorship under the communist regime of the Soviet Union. But while that leadership may have stifled the culture, social welfare, and economies in the Eastern Bloc, it could never stop underground music. The fall of the USSR in 1991 brought with it new freedoms. When Russian artists like Electrosoul System, Bop, and Dissident rose to prominence in 2005, they served as a catalyst for more experimentation in the genre, bringing a fresh perspective on a sound that, in the UK, was suffering from commercialization and over-saturation. By moving towards more melodic synth arrangements, FX, and drum machines, they maintained the funky and soulful elements of the genre while also creating a blueprint for the autonomic, electronica-style drum and bass that emerged around 2008.
While the newer generation of artists don't face the resistance as the pioneers of Eastern European drum & bass, they're also not without their own challenges. Ongoing political and economic issues continue to impact artists in Eastern Europe and Russia, and there's little infrastructure to support creative endeavors—not to mention a global pandemic that now leaves musicians everywhere facing an uncertain future. But the spirit of the underground is a strong one, and the history of drum & bass music in Eastern Europe and Russia is one marked by similar challenges. The artists in this list take them head on.
Merch for this release:
, Bag, Poster/Print
The Russian label Microfunk Music has been a movement in and of itself, moving past the classic drum & bass sound and instead creating a genre they refer to as "170bpm mutant electronica." Microfunk captures the essence of '80s Russian synthpop, as well as the country's rich history of innovation in sound synthesis that dates back to the 1920's. Puzzles epitomizes a distinctly Russian sense of experimentalism. On opening track "Bikini Bottom," silky synths bubble up around giddy, glitching rhythms, while "Parallel" sets a rippling wall of synths against a drum tracks that crackles, stutters, and pops.
"It was not normal to stand out," says the producer A.Fruit. "Even now in some cities in Russia, you can get in trouble on the street if your clothes are too bright, or the music that you're listening to is 'wrong.'" The lasting effects of the "Soviet mentality" in Russia have presented challenges for the country's drum & bass musicians, but A.Fruit—a professional sound designer working in the video game industry—is not easily dissuaded. Her releases on Tek Life, Hyperboloid, Rua Sound, and Cosmic Bridge offer a vivacious mix of technical sound design and raw energy, channelling the styles of Chicago footwork and drum & bass. Your Inner Sun is one of her more emotional works; the title track is delicate yet powerful, with synths pooling outward over sudden rushes of rhythm and soft, melancholy strings. The half-step drum & bass of "Reflection in Your Eyes" operates at a humming 160bpm, every beat chased by rich synth pads and glistening FX.
Merch for this release:
Vinyl
Romanian artist Dyl approaches drum & bass with an open mind. "I think by removing musical borders between genres, you can generate something new," he says. And while he hasn't abandoned the classic elements of the genre, he doesn't conform to them either. Dyl's polyrhythmic grooves on The Subsurface Project fuse dub techno and drum & bass, mixing modular sounds with hints of warm, jittery jungle.
"I write something every day," says Hungarian producer Ghost Warrior. "It's a way of life—part of my daily routine. I don't really wait for the inspiration." Ever since his first appearance on an EP for 31 Recordings, Ghost Warrior has explored a sparse and foreboding style of drum & bass, which has earned him a loyal following among the "Autonomic Minimal Lowend Frequency" (AMLF) group on Facebook. Ghost Warriors's sinister five-track EP Fracture is a showcase for his stripped back production style, its songs full of unearthly tones drenched in reverb and delay. The meticulous sound design allows each element to occupy its own space as on "The Fall," where the bassline is repeatedly teased in and out before skittering hi-hat shuffles enter the fray. 
Medika—who was born in Yugoslavia but now lives in Bristol—has dedicated her time and resources to creating platforms for up and coming artists on the periphery of the drum and bass scene. From running the venerated events Noise Test and Blood Test, where artists can only play their own unreleased tracks, to programming Membrain Festival in Croatia, the only festival dedicated to darker, minimal drum and bass, Medika is one of the scene's true champions. In her own work, armed with an E-MU sampler, Medika channels the old school, rough-and-tough sound of drum & bass. Her solo EP on Conspired Within Music combines analogue breaks and overdriven bass lines across four furious tracks. "It's fun to not really know where the track will end up, and just letting the work lead itself" she says. "It's why I like more experimental beats—they always sound like an accident."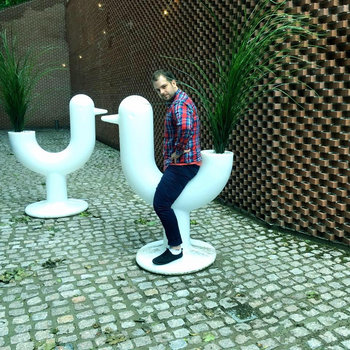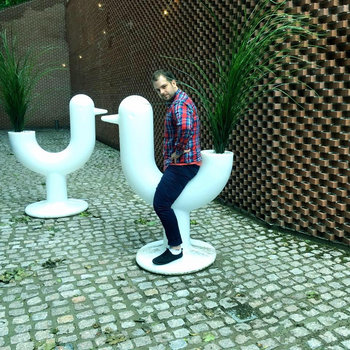 Estonian artist Thing first appeared on the scene in 2012, releasing four albums and four EPs that year alone. A fan of the "no fucks given" attitude of Tommy Cash, Thing feels at home in the underground, where he can do whatever he likes and not have to worry about alienating his audience. Final Statements, Thing's third album, infuses dub with drum & bass; tracks like "Mental Music" and "Dread Dub" slink along in true steppers style with rugged sub bass vibrations, while "Final Statement"s rolling bongos provide a high octane interlude, kicking up the pace to heart-quickening effect.