SCENE REPORT
10 Artists Fusing Dominican Roots Music with Global Sounds
By Richard Villegas · August 12, 2020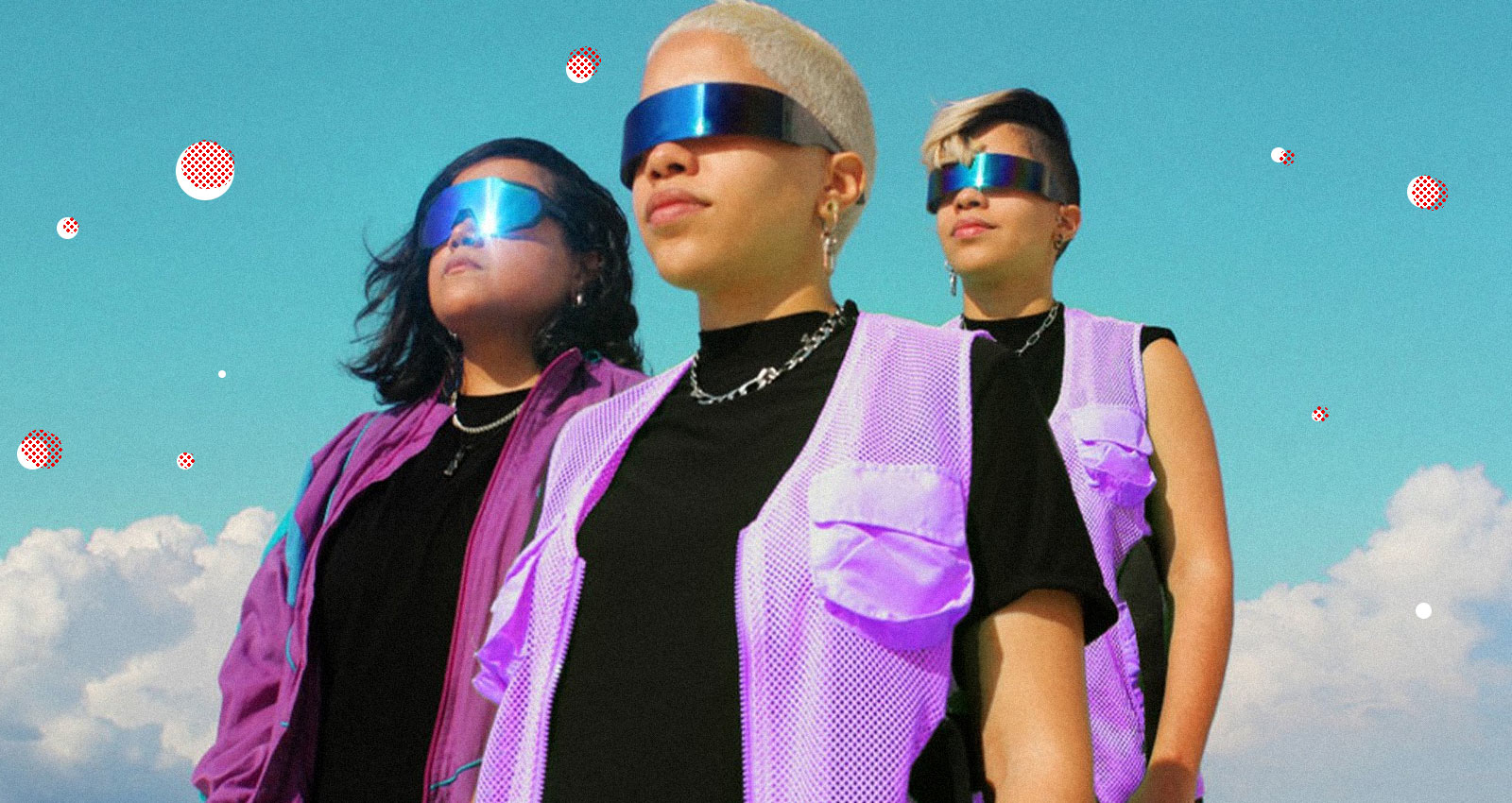 The Dominican Republic has long been a vortex of global cultures, with indigenous traditions, Afro-diasporic heritage, and European colonial structures coalescing over centuries into a distinct and unique local identity. The country's musical legacy can be traced back to percussive dialogues between the native Taino and Africans who were brought over as slaves during the age of conquest, using music as a discreet means of communication, celebration, and ritual spirituality while in bondage. With time, elements of guitar and woodwinds popular among the Spanish conquistadors became a part of the equation, leading this increasingly complex sonic mix to evolve into one of Latin America's most ubiquitous music pantheons. Today, the Dominican Republic is widely hailed as the birthplace of merengue and bachata, staples at parties, in night clubs, and on radio across the continent, while counting major contributions to Latin jazz, dembow, and indie.
Dominican music began intersecting with international influences again in the early 1970's with the emergence of Grupo Convite—and their leader in particular, Luis "El Terror" Días. Regarded as the father of Dominican rock n' roll, and later of Dominican fusion music, Días' early career focused on the revival and preservation of folkloric traditions. He drew from the trova and nueva canción movements popular across Latin America and infused them with 'salve' chanting and local folk songs, captured beautifully on the group's 1975 album, Convida. Over the course of the 1980's, both solo and with his band Transporte Urbano, Días would experiment with funk and soul, making classics out of "Mi Amada Es Una Perdida," "Las Vampiras," and the iconic "Baila En la Calle," which was later sampled by Shakira and Wyclef Jean for their 2006 hit "Hips Don't Lie."
The wave of fusion experimentalists that followed Días included Xiomara Fortuna, Tone Vicioso, and Irka Mateo, who studied the music of the countryside and small batey communities living on sugarcane plantations, later melding those rhythms with elements of rock, blues, and jazz. In mainstream merengue, singers like Johnny Ventura and Wilfrido Vargas incorporated funk and disco into their early albums, while Juan Luis Guerra became an international superstar thanks to hit songs like "A Pedir Su Mano" and "Fogaraté," which beamed with diasporic pride and featured prominent musicians from Congo and South Africa.
"Mixing our rhythms with foreign sounds has always come very naturally to us," says Max Cueto, editor of Dominican indie music publication Discolai. "Luis Días was always ahead of the curve and drew from reggae and American rock 'n' roll, which he began infusing into his merengue and bachata songs and became extremely popular around the country. In the '90s, bands like Carey and New York City's La Ruta came up making rock infused with native rhythms like gagá, palo, pripri, and carabiné, but there was always the challenge that [these fusions] weren't perceived as cool."
Cueto suggests there was a stigma surrounding roots music, since many associated it with Santeria and other syncretic religious practices. There was also a disconnect between the modern sounds popular in cities, and rural lingua francas like bachata and merengue "tipico," aka perico ripiao, a faster, more rustic brand of the popular rhythm which often features accordion leads. Gradually, stars like Fefita La Grande and Kinito Mendez helped bridge these gaps, while artsier, critically acclaimed newcomers Rita Indiana and Vicente García made roots music appealing for a younger, digitally connected generation.
"What's interesting about this recent boom is how in the beginning bands were more interested in being Americanized than becoming involved with the national scene," adds Cueto, who has documented much of the past decade's Dominican indie wave over on Discolai. "In the early aughts you had bands like Calor Urbano and Pocket that showed no interest in Dominican rhythms, but at the same time there was Batey 0 and SonAbril, who are the original bands of many solo artists active today. These bands were weird to a lot of people because they were mixing tambora [the national Dominican drum] with rock music and guitar, but it didn't become a scene until much later with the emergence of Riccie Oriach, Vicente Garcia, La Marimba and more."
"People aren't kidding when they say it's something that runs in your blood," says Carolina Camacho, singer-songwriter and original member of SonAbril. "I've always been attracted to these rhythms and traditions. Whenever I hear a drum, my body starts to move on its own. So when I began playing with these rhythms, my intention was never preservation, but to borrow elements of this music and try to create something new. [My music] draws from many places, but the power I feel from mixing tradition with new techniques is far greater than if I were just composing on an electronic medium. It would be easier too, but what gives my work an organic feel is my heritage."
Defining Dominican heritage can be extremely difficult at times, due to the country's long and gruesome history with internalized racism. In the 1930's, virulent anti-Blackness led Dominican dictator Rafael Leonidas Trujillo to massacre thousands of Haitians in order to expand the country's border. Then in 2010, the Dominican government began a series of constitutional amendments to strip birthright citizenship from people of Haitian descent, creating new limits on voting rights and prompting mass deportations in 2015.
"A lot of things would have been easier for me if I had chosen to follow the path of my white side and ignored the rest," says Camacho, who is of mixed ethnicity and frequently dissects colorism in her work. "But I am a strong mix. When you see me moving and singing, you can't deny the African spirit living inside me. And I have no desire to hide it. So if I can bring visibility to our African roots, to colorism, to the artists that are overlooked because of the color of their skin, to the privilege inherent in my lighter skin, then that's absolutely what I'm going to do."
Musical fusions have also extended a lifeline to kids of the diaspora who often feel invisible as ethnic minorities. "Back when I was growing up in Brooklyn, you either weren't black enough or you weren't white enough," says Lael Llaverias, aka Llavz, founder of New York City-based label Bodega Island. "Back then there was no such thing as Dominican. So growing up with an identity crisis is what led me to love combining things that don't belong together or that are rarely seen or expected together."
Bodega Island is a veritable treasure trove of adventurous fusions, where Concón Quemao, Hecho en Brooklyn, and Llaverias' own band BoomBoxRepairKit, infuse merengue and bachata with punk, metal, and ska. Curious and voracious, Llaverias has performed with alt-country and Christian rock bands, also recently producing a merengue club banger for Chile's eccentric queen of fusion, Kali Mutsa. "There's a fine line between spoofing and pushing the culture forward," he reflects. "But we Latinos are influenced by so many musical traditions that often times we don't fit into any single box when trying to express ourselves."
For a closer look at the Dominican Republic's rich history of musical fusion, we've selected 10 albums available on Bandcamp pushing local roots music into the 21st century.
When Mula's highly anticipated sophomore album Aguas arrived in 2017, the incandescent trio of Anabel Acevedo, Cristabel Acevedo, and Rachel Rojas had already stoked an underground frenzy with singles "Nunca Paran," "Retumba," and "No Hay Manera" where they mixed merengue, dembow, bachata and EDM into sticky-sweet dance floor bangers. While the singles became instant fan favorites, the rest of the album plunged even deeper into Dominican culture. On "Quiero Que Tu Quieras," the group spins a tale of romantic longing over crisp palo percussion, while on "Ten Cuidado" they blend sinister trap snares with tambora and wonderfully bizarre guest vocals from Gallo Lester. Mula also pays loving tribute to the queer militias who resisted the U.S. occupation of the mid-1960's on "Espejos en las Azoteas (1965)." Aguas solidifies a sonic and thematic evolution that began with Las Acevedo, the Acevedo sisters' folk group, in the early 2010's, and has since grown into provocative electronic blockbusters with production helmed by Rojas.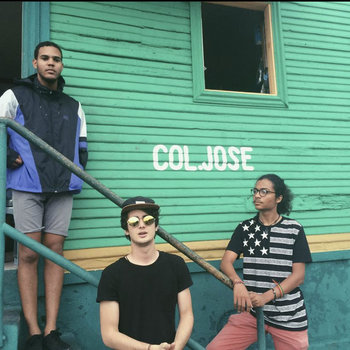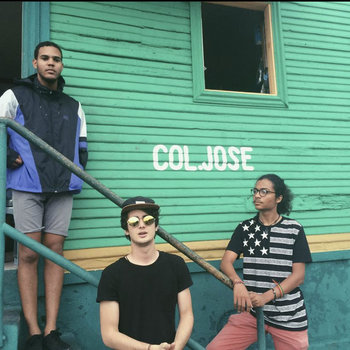 Born out of anger and disillusionment with the state of Dominican politics and society, La Ñapa is a shape-shifting collective founded by prolific producers Diego Raposo and Freddy Arno and cutting lyrical wizkid Victor "Arcturus" Estrella. Melding poetry, hip-hop hooks, and a plethora of Afro-Caribbean rhythms, 2016's RD: Republica Decadente is a collection of confrontational ruminations taking aim at corrupt politicians, voting fraud, and complacent citizens unwilling to rise up. On the jazzy "Paso Dos," Arcturus calls out President Danilo Medina's nefarious re-election ploys, while on "Lo' Mono" and "Vegetales" ghostly flute and tambora frame his disappointment with people poisoned by ignorance, disinformation and selfishness. This ambitious album also gathers some of the finest talents in the Dominican hip-hop underground, summoning Ce Qei for boom-bap catharsis on "No Ha Lugar" and NZA for a critique of equitable labor opportunities on "Call Center."
Bachata Ramones? Merengue Bad Religion? There are many gems waiting to be discovered over on the Bodega Island page, but few are as fun as BoomBoxRepairKit. Their excellent 2017 EP Every Single One of Us takes nostalgia and flips it on its head, giving ruckus Dominican makeovers to beloved rock and roll classics in incredibly satisfying fashion. Spend some time with their speed-bachata rendition of Black Sabbath's "Paranoid" or their psychedelic merengue take on Talking Heads' "Psycho Killer," where singer Lael Llaverias transforms the song's iconic hook into the unmistakable Dominican colloquialism "Psycho Killer, ke lo ke?"
With his 2017 solo debut, Viaje Al Infinito, Riccie Oriach invited listeners into a romantic, imaginative world of roots reverence and sonic experimentation that made him a bonafide star at home and lay the world at his feet. Extensive touring, awards, and collaborations (like his appearance on Trending Tropics' buzzy debut album) drove Oriach back into the studio, where he crafted his luscious and even more ambitious follow up Mi Derriengue. Mixing bachata with math rock on "La Cuyaya," infusing traditional sarandunga with massive horns on "Pa' Que Suba," and seamlessly transforming synthesizer into a merengue instrument on the infectious title track, Mi Derriengue is a perfect example of the dizzying possibilities to be explored in Dominican music.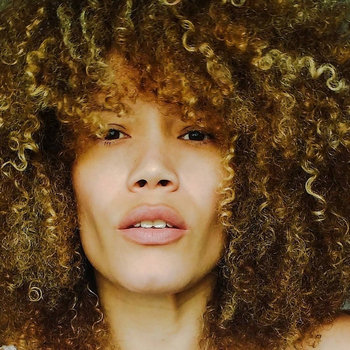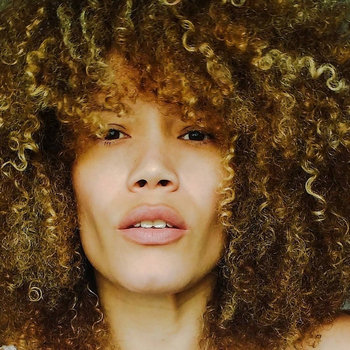 Meticulous in her musicianship and armed with a razor-sharp mind, Carolina Camacho passionately explores her Afro-Caribbean heritage across every production, delving into ancestral drumming on "Los Tambores" and unspooling a history of violence against women on "Tingó." But it was her 2016 full-length debut Afrotaína that allowed Camacho to fully explore the breadth of her identity, sharing tales of migration, and exploring the violence of colorism and importance of self-empowerment throughout. On "Leona," Camacho exults the visual and cultural power of her lush natural curls, while on "Palo de Colores" she bears the internal struggle of being mixed in a racist society, ultimately choosing internal harmony over whitewashing. Elements of bachata, gagá, and reggaetón bring colorful depth to the album's sleek production and swirling vocal loops, which can be heard on tracks like "Viaje," "Las Espinas" and "Terrícola."
The Dominican Republic has a long history of casting Haitians, their neighbors on the island of Hispaniola, as malignant agents of poverty and witchcraft, exacerbated by rampant internalized racism and warped historical accounts dating back centuries. This murky, often violent history is a direct influence on what is perhaps the most earnest entry on this list—Pororó's Por Los Dos, a romantic study of the overlooked microcosm of Haitian linguistic and religious traditions in Villa Mella, a district in the northern quarter of the capital province of Santo Domingo. Kicking off with a segment of spoken word contextualizing the album on "La 1ra," Por Los Dos unfolds with simple guitar melodies, driving tambora, and singer Arnold Martinez's deeply affecting songwriting, loading songs like "Pa' Lo Callao" and "La 6ta" with the weighty conviction of generations of erasure.
Isaac Hernández
Raíz
Within the extensive canon of Latin jazz, Dominican jazz is too often lumped in with more visible Caribbean movements from Cuba and Puerto Rico. Where the others draw heavily from Afrobeat and salsa respectively, Dominican jazz is rooted in merengue, with musicians like Yasser Tejeda and Jonatan Piña Duluc among the island's most revered proponents. In 2018, composer and guitarist Isaac Hernández unveiled Raíz, a literal exploration of Afro-Dominican roots refracted through a jazz prism. On songs like "Moriviví," "Llegó La Capitana" and "Pa'lo Muerto," guitar improvisation dances exquisitely with tambora and güiro percussion, unveiling a new world of jazz possibilities.
Producer and co-founder of electronic label MITEL DICO, Diego Raposo is one of the most exciting, forward thinking young talents in the Dominican Republic today. The highly sought producer has collaborated with British pop ingenue NUUXS and underground urbano stars like MC Buzzz and Ms Nina, steadily rising through the ranks of viral perreo favorites. Though boasting a prolific catalog, his riveting 2018 album CARIBE EXPRESS is a great starting point. Ambient meets merengue on "¡Dime!" and palo provides the sonic backbone of chillout instrumental "Acordes." Raposo also links up with gravely voiced MC Ce Qei on swaggy reggaetón "¿Dónde?" and Mula on trap-bachata banger "Desconocidos," promising an evening of wild fun.
La Marimba
Seré
Accordion, güiro and guitar provide the sonic backdrop for much of La Marimba's breezy 2019 EP Seré, where elements of jazz, R&B, and merengue swirl into an exhilarating collection of songs about liberation and self-discovery. The entire record taken as a whole is a bold statement, but it never strictly adheres to any single sound or theme. The title track combines elements of merengue and Colombian ballenato before breaking into scat singing at the song's rapturous climax. On "Memoria," she teams up with frequent production collaborator Mediopicky for a cut that constantly shifts in tempo, juxtaposing her gauzy vocals with rapid fire tambora and digital drum loops. Seré closes on the electric "No Se Puede Apagar," starting out with sparse tambora and synthesizer before kicking the song into high gear, melding jazz and merengue while La Marimba spins a soaring tale about living in the moment.
Whitest Taino Alive are extremely underappreciated in the Dominican hip-hop scene; their musicianship is often overshadowed by their uproarious bars about clubbing, sexual exploits, and their haters (the scene veers towards more conscientious lyricism). With masterful production from Cohoba and acrobatic wordplay from Dominicanye West and Jon Blon Jovi, the rap crew has built a devoted international following hooked on their old school samples, futuristic party anthems, and endlessly quotable zingers. Though their entire discography is crammed with gems, start out with their latest album, 2017's Manda Nudes ("Send Nudes"), which features ultra-catchy bops like "Mi Musa" and "Rodando Pal Bohio." The group is undoubtedly focused on the future of hip-hop, but "La Empanada" and "Jack Veneno" also pay tribute to their past, invoking bachata along with lyrical nods to classic figures from Dominican wrestling.