SCENE REPORT
A Guide to the Wild Expanse of Cosmic American Music
By Robert Rubsam · Illustration by Gabriel Alcala · July 25, 2017
Gram Parsons is generally credited with the invention of "Cosmic American Music"—blues, country, and rock all rolled into one sparkling package. Then again, Gram Parsons also referred to what he'd wrought as a "'country-rock' plastic dry-fuck." Still, it's fair to situate Parsons somewhere near the head of the reinvigoration of American roots music that began in the mid '60s, spearheaded by The Band and reaching its commercial peak with a series of country rock acts in the mid-to-late '70s. During this time, a good many performers found success combining the clarity of country with funk, blues, and R&B grooves, with the Muscle Shoals house band backing Aretha Franklin, the Allman Brothers selling out the Fillmore East, and J.J. Cale setting blues to drum machines.
These were artists that drew on a wide variety of American musical traditions and fused them into something vibrant, new, and exciting. At the same time, fingerpickers like Robbie Basho and John Fahey were reinventing vernacular guitar styles into what would later be called American Primitivism, and a good many semi-anonymous acts, immortalized on Light in the Attic's Country Funk series, took the outlaw credo to its hip-shaking limits. This was American music in the broadest sense of the word, even if not quite all of its performers were American (see: Neil Young, Robbie Robertson, Buffy Sainte-Marie).
We've seen many Americana revivals in the time since, whether the roots-rock scene of the '80s or the O Brother, Where Art Thou?-inspired traditionalism at the turn of the century. These musicians are less easy to define as part of a movement, but share a common ground nonetheless. They're mostly individuals, scattered throughout the country, with minimal commercial success. Their music has been collected on a handful of great labels (Scissor Tail in Tulsa, Paradise of Bachelors in Chapel Hill, Drag City in Chicago), each with a slightly different focus. But that glorious, syncretic impulse remains among them all, fusing folklore to funk, raga to R&B, in service all of some grand American musical vision.
The Forerunners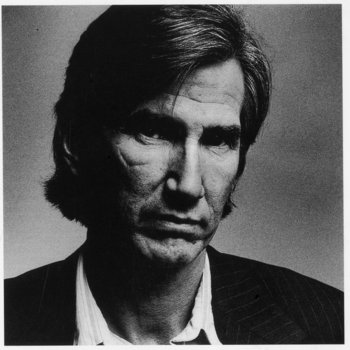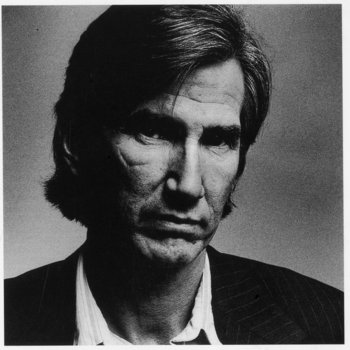 Merch for this release:
Compact Disc (CD), Vinyl LP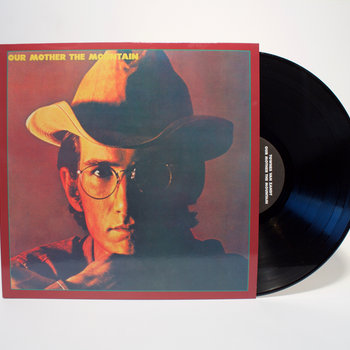 One of the all-time great songwriters in any idiom, Van Zandt could play outlaw, lover, homebody, and prophet, revealing in his voice the bare hurt he prettied up with words. While his songs have been covered as traditional country ballads, starry-eyed Laurel Canyon pop, and whatever Merle and Willie were up to in the '80s, his records are full of fantastical gems. Take for instance "Silver Ships of Andilar," a Tolkein-worthy epic with Neil Young's Harvest-style symphonic production, and "Our Mother the Mountain," a dark and twisting dream vision, one of Van Zandt's best. While this sort of weirdness has gone in and out of style over time, the darkness at the heart of it has not; one only has to look at the wild success of Johnny Cash's American Recordings for that.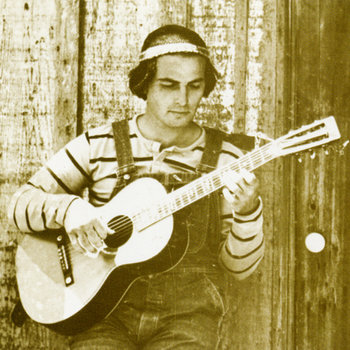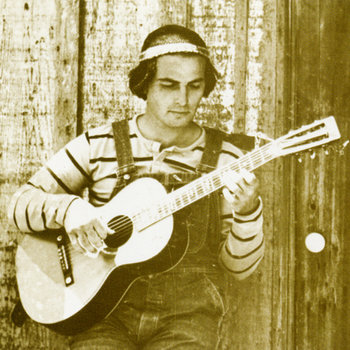 Merch for this release:
Compact Disc (CD), 2 x Vinyl LP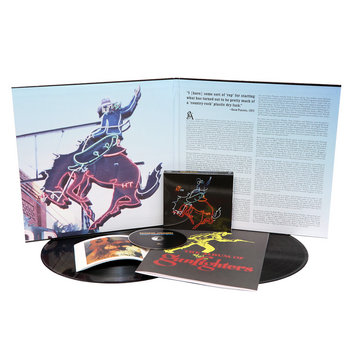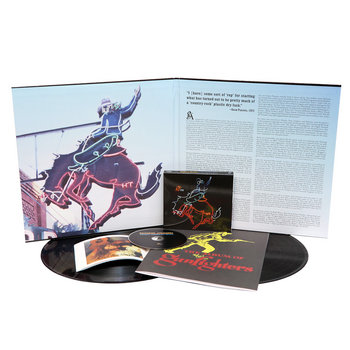 Over the course of their Wayfaring Strangers series, Numero Group has dug into bargain crates and garage sale racks in search of one-off gems, obscure weirdos, and those who may not have had a career in them but had a singular song, or idea, worth exploring. These compilations end up answering the kinds of extraordinarily specific questions that record collectors and those with too much free time end up asking: How did we get from Gram Parsons to the Eagles to the Grateful Dead's "Touch of Grey"? What happened between Fahey's '70s descent and his mid '90s rehabilitation? Where did Jimmy Buffett come from? The results aren't always pretty, but fans of anyone else on this list owe it to these also-rans—highlights include the operatic voice of Ethel-Ann Powell and the jaunty-as-all-hell "To See Her Smile" by the unfortunately, but aptly, named Arrogance.
Merch for this release:
Vinyl LP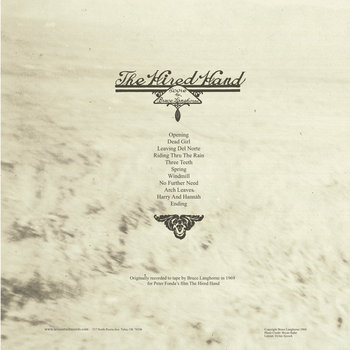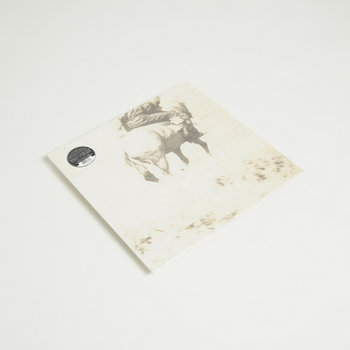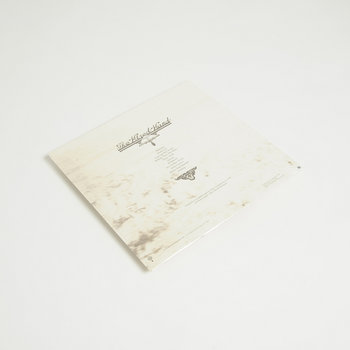 Best-known as a legendary session guitarist for the Greenwich Village folk scene, Langhorne made a major contribution to American fingerstyle guitar with his score for the 1971 western film The Hired Hand. As evinced by Scissor Tail Editions' The Hired Hands: A Tribute to Bruce Langhorne, his spare, repetitive style, a mix of raga's drone and primitivism's movement, has touched just about every major modern artist in the idiom, with reinterpretations from House and Land, Alan Licht, Steve Gunn, Daniel Bachman, and Lee Ranaldo, among numerous others.
The Strummers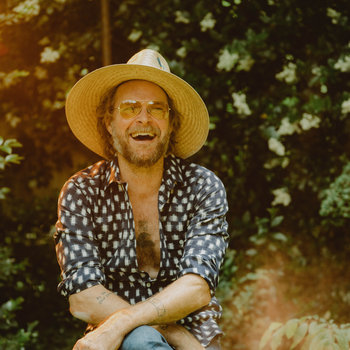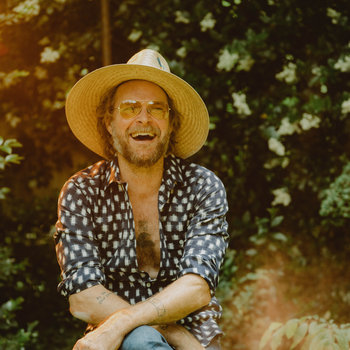 Merch for this release:
Compact Disc (CD), Vinyl LP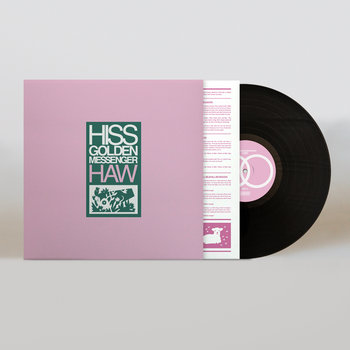 M.C. Taylor's ongoing musical odyssey has brought him through hardcore, folk-pop, and lo-fi kitchen table recordings, all on his way to a wonderfully syncretic vision of the American music idiom. While his recent records on Merge have emphasized a bright, snappy full-band sound, his previous work for the great Chapel Hill label Paradise of Bachelors found him moving freely between Scots-Irish Piedmont rags and glorious, groovy jams, thick with humidity and unearthed folklore. "Devotion" drops Taylor's voice way down in the mix, while a flight of strings arc above the damp, dub-style rhythm section, and "Balthazar's Song," maybe his best, references Bresson and the Bible atop a simple, clear waltz. Taylor's lyrical fixations remain the same, mixing love, God, and backwoods myth in with plainspoken emotion, finding a place for them all amongst the day-to-day of kids, day jobs, and seasons. It would sound as at-home in a hermit's cave as at a July 4th cookout.
Merch for this release:
Vinyl LP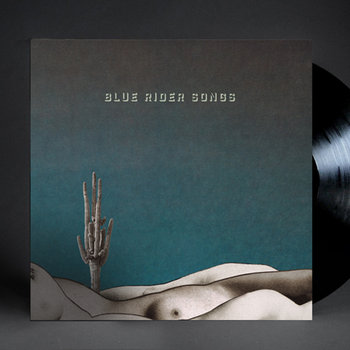 Released in 2016, Scott Hirsch's solo debut is a lush letter to America's backroads, a batch of '70s-style earworms set to plinky drum machines and R&B grooves. Perhaps best known as the mute half of the Hiss Golden Messenger team, Hirsch displays that band's affection for swampy roots rock, but with a strong dash of studio weirdness, as if we were catching for a brief hazy moment the overlap of wildly-divergent radio stations, whistling through your windows somewhere on a desert plain without a building in sight. So the fuzzed-out guitars on "Loss of Forgetfulness" glide on pedal steel into a skronking sax solo, and the pensive "Blue Within Blue" is all synthesizers and Tears for Fears-worthy 12-string chimes with a krautrock groove. By the time he closes out with "We Took Back Roads (Blue Highways)," Hirsch has driven us through styles and decades, providing a tour not only of those forgotten parts of America, but the kinship of its musical traditions as well.
Peddling an expansive hedonism cut with more than a little longing and melancholy, Matthew Houck's long-running Phosphorescent project has morphed from an alt-country standby to a lo-fi solo project to a booze-soaked, electronica-touched juggernaut, all while remaining the only band capable for pulling off an all-Willie covers album. On 2013's breakout Muchacho De Lujo, he moved from a dreamy, psychedelic outlaw sound to the big, bummed-out balladry of "Song For Zula" and "A New Anhedonia," a sunstroke comedown after too many years spent crossing the world. But as their 2015 Live at the Music Hall showed, Houck and co. can still kick shit as much as any other bar band. The bars just happen to be a little bit bigger these days.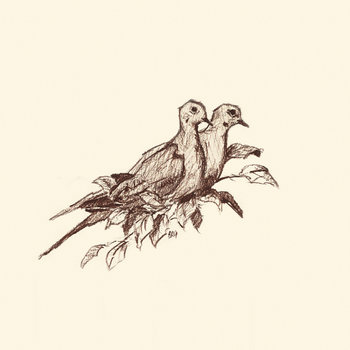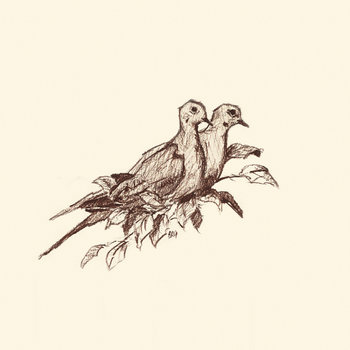 Simpson's rapid rise as a Nashville outsider, including an Album of the Year Grammy nomination for 2016's A Sailor's Guide to Earth, is predicated on some pretty kickass tunes. Recalling Willie Nelson at his mid '70s pan-spiritualist prime, Simpson's breakout Metamodern Sounds in Country Music references Buddhism and the Bard, and includes a gorgeous cover of whispery '80s club hit "The Promise." It rides that line between the sacred and the profane, quoting Madchester as often as Merle, with a healthy psychedelic streak and a wealth of hard-panned solos courtesy of Estonian guitar automaton Laur Joamets. His recent work has gotten denser, with electronic flourishes and countrypolitan string sections, but, like all his best stuff, it burns with a clear inner light.
The Pickers
Merch for this release:
Vinyl LP, Compact Disc (CD)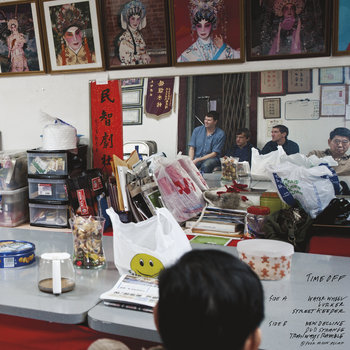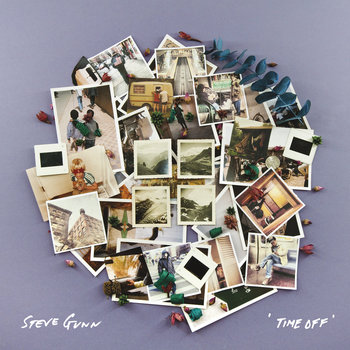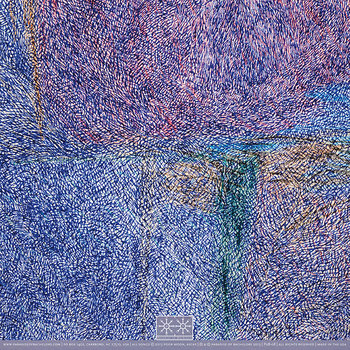 Gunn's serene fusion of raga-style fingerpicking, improvised performances, and traditional songwriting lands him in an idiosyncratic pocket all his own. Practicing extreme repetition, Gunn turns his 12-string guitar into a leaping, dancing thing, slipping easily between lead and rhythm, always in control of the song. On "Trailways Ramble," its strings jangle in open space, backed by a trilling cello and loping drums, while on the title track to Seasonal Hire, his 2015 collaboration with the Black Twig Pickers, Gunn picks a single theme and spends 16 full minutes taking it apart, trying every possible variation as his collaborators try to catch up with him. Gunn's songwriting instincts have certainly improved from his early days, but they still lag behind his gusto for deconstruction, making his song-heavy recent work for Matador something of a bust. But it's not too much of a problem: as prolific as he is proficient, Gunn rarely stays in one place for long.
Merch for this release:
Compact Disc (CD), Vinyl LP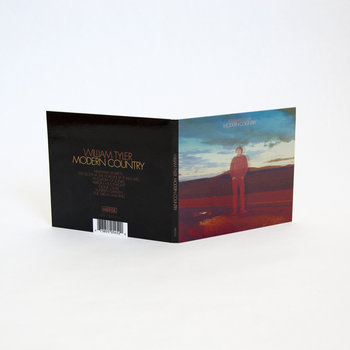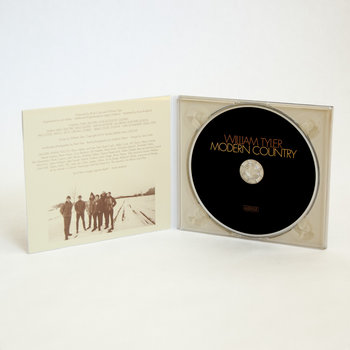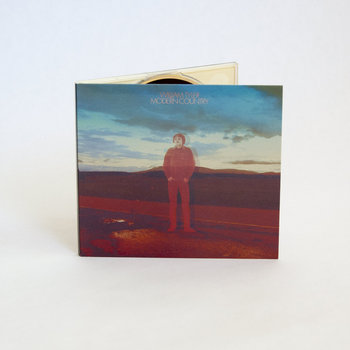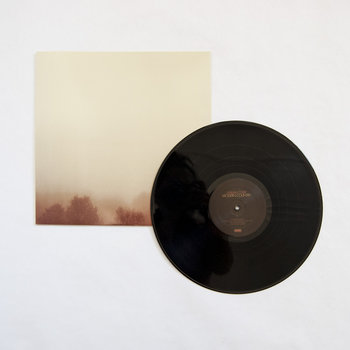 Life as a touring member of alt-country luminaries like Lambchop and Hiss Golden Messenger helped to inspire the landscapes Tyler calls up throughout his solo work, which serve almost as travelogues for a certain forgotten side of America. With collaborators ranging from the Cook brothers to Wilco's Glenn Kotche, his songs range from "A Portrait of Sarah" with its bluesy lilt, to the queasy hum and buzz of "Gone Clear," which could easily serve as the soundtrack to your desert highway UFO abduction. It's music as expansive as America and as cramped as actually driving straight across it.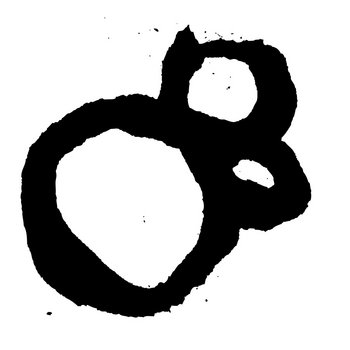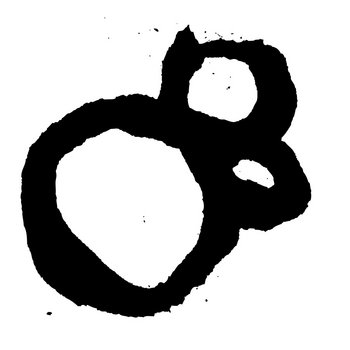 Balancing a keen ear for lyricism with furious chops, Bachman is something of a wunderkind in American music. His airy reinterpretations of gospel and folk tunes like "Amazing Grace" sit beside right-hand workouts that match the chaos of buzzing strings to tight, bouncy picking patterns, nodding always to tradition as he bounds gleefully ahead of it. On the two-part "Song for the Setting Sun," he provides a masterclass in fingerpicking styles, a drifting river of song that moves between rapid blues and shady Appalachian shallows, a style he has come to dally in more and more as his compositions stretch past the 10-minute mark. This rhythmic control ties Bachman to some of the greatest of the Spanish flamenco players, who knew that the guitar needed to be percussion, rhythm, and lead unto itself. That it works so well in the American idiom speaks to Bachman's particular genius.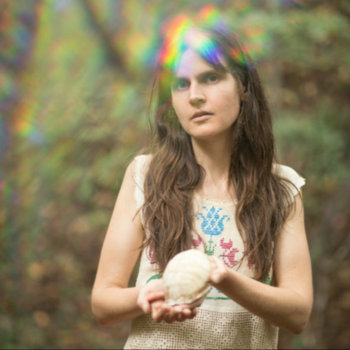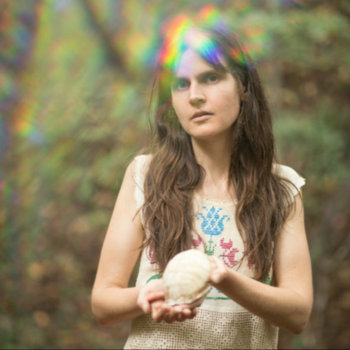 Merch for this release:
Vinyl LP, Cassette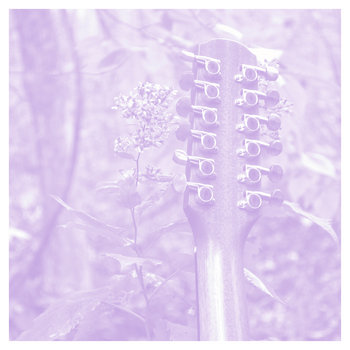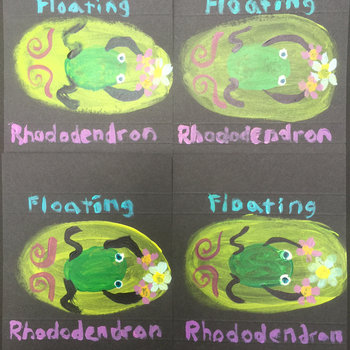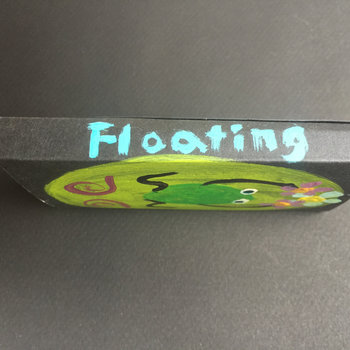 If Tyler is the experimenter and Bachman the virtuoso, then Louise is the modern master of harmony and tone. Working primarily in custom tunings on a 12-string guitar, Louise's compositions ring and tumble on cascades of strummed harmonics and bounding picking patterns, lounging moodily before startling upward into flight. Her classical flourishes take on the resonance of bells in "Evidence of a Bear" while "Floating Rhododendron" drifts like a dream before launching into a spellbinding groove that recalls a 4AD band warming up a Cádiz dancehall. After two albums of solo guitar, Louise recently collaborated with the multi-instrumentalist Sally Anne Morgan on House and Land, which features Louise's bright, clear voice over reinterpretations of classic hymns and folk tunes, reinterpreted to illumine the shadowed histories of the many women who labored behind them, unnoticed. As with the best of her solo work, the results are spellbinding.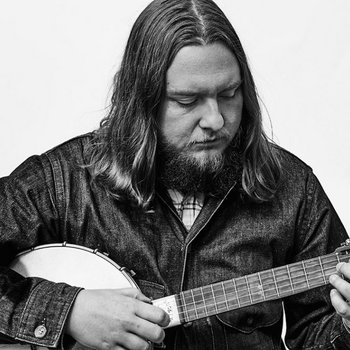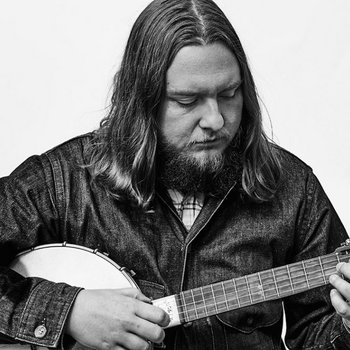 Merch for this release:
Vinyl LP, Compact Disc (CD)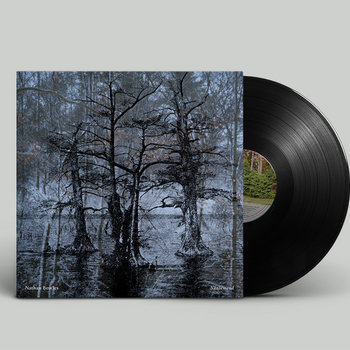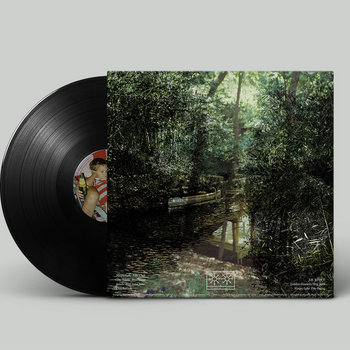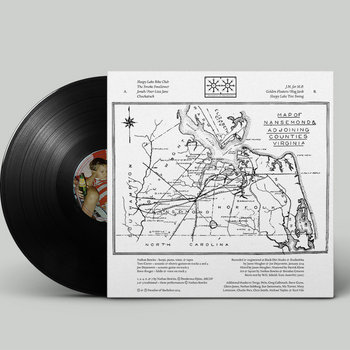 Bowles is probably one of the most subtly avant-garde musicians working in the fingerpicking idiom today. His approach to the banjo seems most similar to what Steve Gunn does on guitar or Colin Stetson on saxophone, an open-ended style that focuses on gradual change, so that a song like "Gadarene Fugue" might move from raga to rag to the sort of Arabic psych mined by Land of Kush, and make it all part of the same rapid clawhammer dance. His introduction of percussion and piano on last year's Whole & Cloven opened up new possibilities for drone, allowing the banjo to take central stage as both a rhythmic and melodic instrument, though it remains in his solo works, like "Sleepy Lake Tire Swing," that we really see him take the instrument to its limits.
The Searchers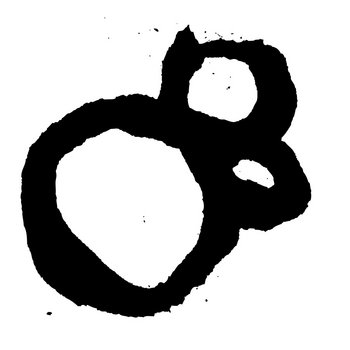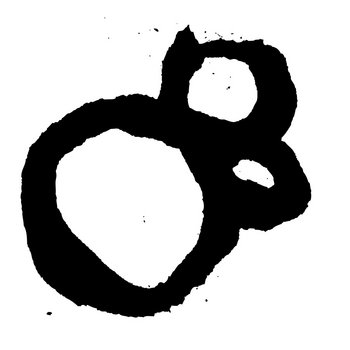 Beginning with his earliest drone work over a decade ago, Miller has evolved into something of an all-around guitar wizard, playing leads in Mount Moriah and building krautrock and black metal structures around them for his prominent Horseback project. Piedmont Apocrypha, his 2014 record for Three Lobed, found Miller deconstructing Crazy Horse riffs in search of some mystic vision of his upland home. But for those interested in where Miller can take the guitar, I would highly recommend the work he does under his own name, whether solo guitar or his numerous collaborations, live and in studio, with North Carolina's experimental music community. "Through the Fog" is a punishing juxtaposition of sound and space, while the 22-minute "Miró" winds through feedback and swooning effects into a space of absolute collapse.
Merch for this release:
Vinyl LP
Operating out on the very edge of the folk spectrum, Ben Chasny's long-running solo project turns out music both wildly experimental and strangely approachable, his big open chords guiding the listener from the recognizable to the punishing. The Sun Awakens, his consensus entry pick, takes on medieval lute music and the blues before arriving at the drone epic "River of Transfiguration," a conclusion longer than the rest of the album put together. He has spent time devising a new method of composition on his Hexadic albums and gone speed metal with Ascent, but always remained a singular figure in the American underground.

The talented Asheville-based cellist Hunnicutt knows her way around just about any style, from orchestral classical and jazz in addition to an interesting album of looped solo cello performances released under her own name. But the 2016 release of The Library of Babel, from the improv group of the same name, is her most exciting contribution to the American idiom. Freely trading in Appalachian and otherwise Southern sounds, Hunnicutt and her collaborators (Shane Parish on guitar, Frank Meadows on bass) turn out eight gorgeous tunes built on the scraping of bows against strings and the hard buzz of a ringing guitar. They treat the traditional as a thing to play with and deform, digging into ideas only to blow them up into strange dimensions.
-Robert Rubsam