SCENE REPORT
The Eclectic and Colorful World of Colombian Electronic Music
By Noah Berlatsky · November 07, 2018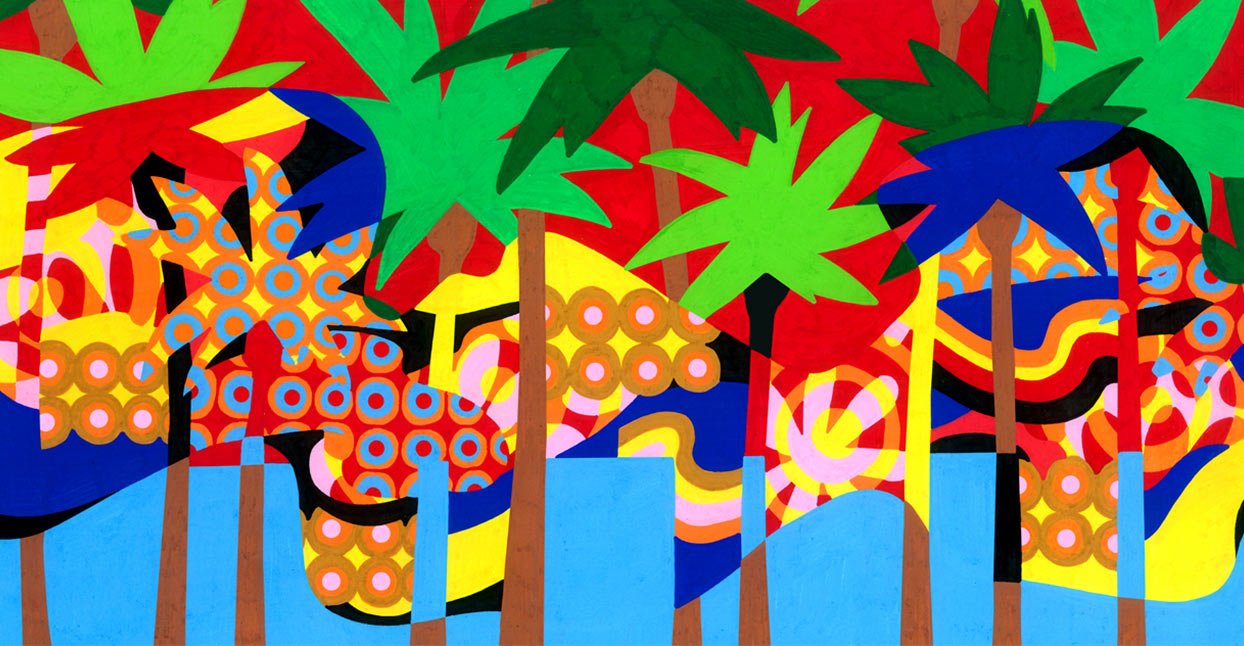 "You have all these cultures mixing in Colombia; I feel like I'm always going to find some fusion, or someone putting things together in a way that has never been heard before," says Mathias Lederer, co-founder of the Colombian electronic-focused label Galletas Calientes (which translates to "Hot Cookies"). Lederer is from France, and started his label in 2004 with Federico Trujillo, aka roots reggae junglist Krak in Dub, so they could release their own music. Following a trip to Colombia in 2007, he fell in love with the music there; he moved to the country full-time shortly thereafter, and began releasing albums from local acts.
Part of what Lederer loves about the Colombian scene is that it's not confined to one style. "There are so many influences coming from everywhere. The regions are so separated from each other, that you don't really have a single strong overall sound, like Afropop in Nigeria or baile funk in Brazil." Even electronic cumbia, based on Colombian traditions, is centered mostly in Buenos Aires. In contrast, in Colombia, Lederer says, "Everyone here is doing their stuff." The list below just scratches the surface of the breadth and variety of electronic music in Colombia.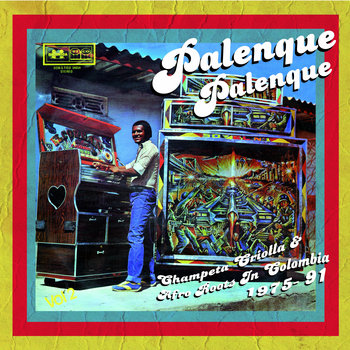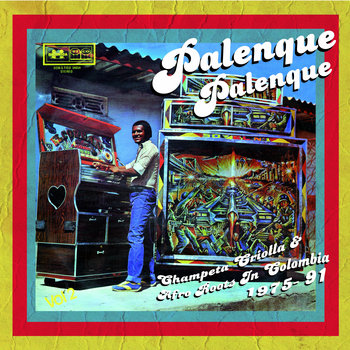 The biggest influence on Colombian electronica is certainly Sidestepper. The project formed in 1996 when British studio engineer and Peter Gabriel collaborator Richard Blair linked up with Colombian singer-songwriter Iván Benavides; the innovative albums that resulted from this partnership fused electronic beats with performances by Colombian musicians, paving the way for the nueva musica Colombiana to come.
Producer and musician Humberto Pernett was one of the core members of Sidestepper, and this 2018 album from Palenque Records demonstrates why the electro-cumbia innovator is such a legend. On each of its five tracks, he remixes the music of Abelardo Carbono, one of the most important performers of champeta, an Afro-folk dance music native to Barranquilla, where both men were born. "A Otro Perro con ese Hueso" (The Other Dog With that Bone") is a traditional, laid-back, easy shrug of a tune, but Pernett gives it an amphetamine rush, with the song's signature yodel rising above the racing beats. Elsewhere, the romantic "Te Acordaras De Mi" ("Do You Remember Me") devolves into pure absurdity, with distorted bloops and furious percussion almost drowning out the distorted chipmunked vocals. The song is no longer nostalgic at that point, but you won't forget it soon either—and just in case you do, it shows up again in the final megamix track, five and a half minutes of cracked dancefloor genius.
Choc Quib Town
Oro
Carlos "Tostao" Valencia, Gloria "Goyo" Martínez, and Miguel "Slow" Martínez added hip-hop to Sidestepper's eclectic mix of Colombian influences, and made Choc Quib Town one of the most recognizable and successful acts in Colombia. ("De Donde Vengo Yo," from 2009's Oro, won a Latin Grammy.) The remix of hit "Somos Pacifico," by Sidestepper's Richard Blair himself, is all electronic emissions and echoes—hot music made cool. Pop-rap doesn't get much more light-hearted or catchier than this.
Merch for this release:
Compact Disc (CD)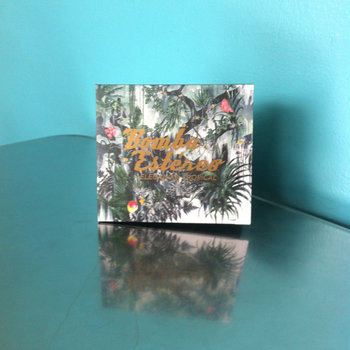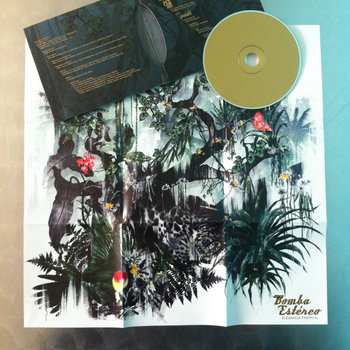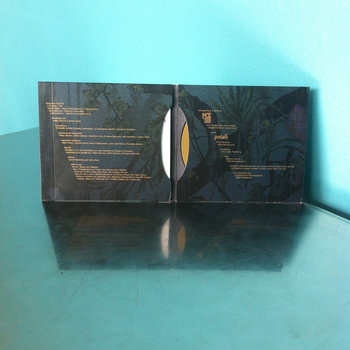 Popular electronic rock group Bomba Estéreo is the project of bassist/synth player Simón Mejía and singer/rapper Li Saumet. Their first full-length, 2012's Elegancia Tropical, offers a smokier, dreamier alternative to Sidestepper's crisp shimmy-and-shake. Whereas "Pure Love" is a psychedelic dancefloor monster, with techno thump chasing down the Colombian rhythms, "El Alma y El Cuerpo" skews cheerful, a blissful dance track that lulls the listener into a swaying trance.
According to Lederer, "The public in Colombia really wants to dance with happy smiles on their faces—and to dance fast." Palenke Soultribe may have moved to Los Angeles before their 2009 breakthrough album ORO, but they still know how to keep the audiences in their hometown happy. "El Retorno," the first single from the band's 2018 album Sangre, soundtracks the story of an immigrant returning home to Colombia in search of romance by way of up-tempo, booty shaking electro-cumbia synth grooves, and anthemic choruses.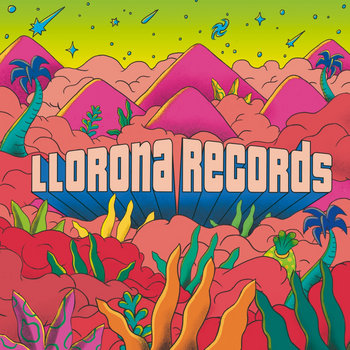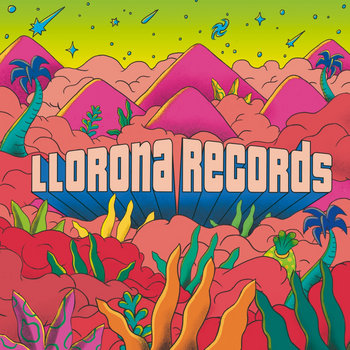 Boom Full Meke are collectively referred to as a picó, or Colombian sound system. Picós set up walls of giant speakers to blast out Afro-Colombian hip-hop beats in cities like Baranquilla, which is on Colombia's Caribbean coast. The music is usually performed live, so this Llorona Records disc is something of a rarity, but Boom Full Meke are ready to make the transition to recording. Their repetitive, grimy, ear-scraping hooks are soldered together from drum machines and synthesizers: think dark techno luminary The Bug trying his hand at funk carioca. To ensure an authentic, ideal experience, turn it up louder than you can physically withstand.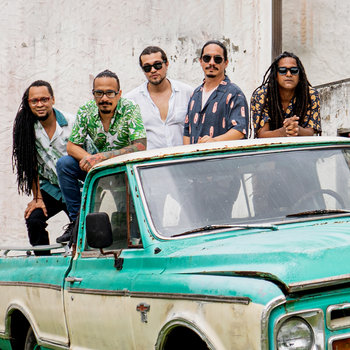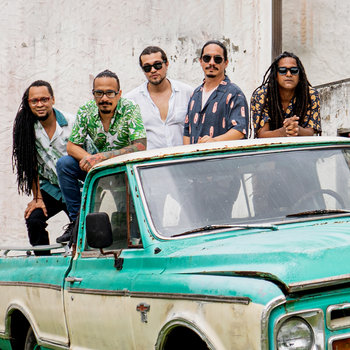 Colectro's 2010 debut mixed world music and electronics for a pleasant, laid-back sound. Somewhere between then and this 2016 album, though, the band sped up, freaked out, and turned itself into a beast, resulting in Coletera, a 12-track onslaught of unrelenting electro-funk. As the blazingly fast Afro-Colombian beats thrash and the basslines pump, the group's multiple vocalists keep up with a tongue-twisting facility. In many ways, the music serves as the Latin counterpart to Chicago juke or South African Shangaan electro—visceral, tireless, and altogether amazing.
Romperayo
"1938"
Pedro Ojeda, the drummer for Frente Cumbiero, is the musician behind the twisted, percussion-heavy electronica project Romperayo. The 2018 track "1938" nicely captures Ojeda's genius, as he shouts rhythmic vocals over a fuzzed-out, scraping beat, apparently, as a herd of elephants wander by in the background. Completely bizarre and amazingly hooky at the same time, it's the kind of track that'd make eclectic avant-pop stars from Bjork to M.I.A. sit up and get inspired.
Merch for this release:
Compact Disc (CD)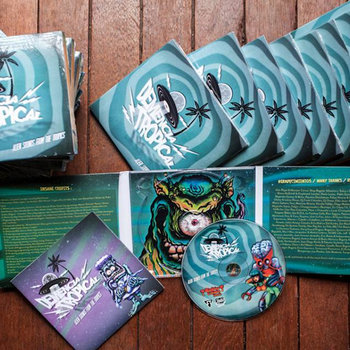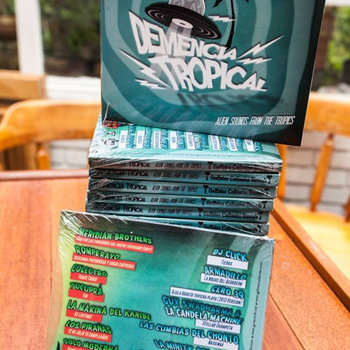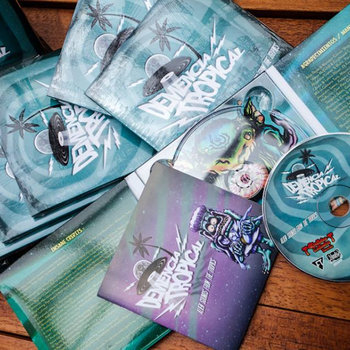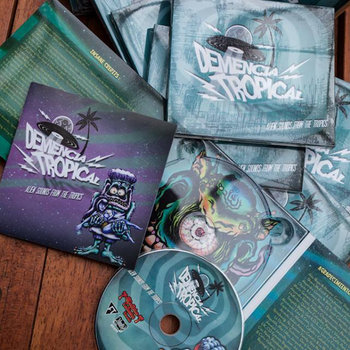 If you want more Romperayo, this 2013 comp—one of the standout releases on Lederer's Galletas Calientes label—is a great place to start. A brilliantly heterogenous hodgepodge of tracks, it blends songs by homegrown Colombian electronica performers, with selections from Colombian musicians who've worked with foreign producers. Romperayo turn in the crazily infectious "Descarga Pintoresca y Cosas Chéveres"; another highlight is "Canten Las Canciones Del Nuevo Trovador," a staggering, creaking Tropicália song by the Meridian Brothers (led by another member of Frente Cumbiero, Elbis Alvarez). The stylistic breadth is impressive; in  "La Noche Del Acordeon," Armadillo (aka Mauricio Álvarez and Diego Maldonado) find the common ground between accordions and synths, while La Makina Del Karibe intertwine organic percussion with electronic beats to get you dancing hard enough to stomp through the floor.
Lederer was so excited by the Ghetto Kumbé project that he asked to release the music on Soy Selva before he'd heard a single track. "I said, 'Please let me release this, I don't need to even listen to it,'" he says. "'I know it's going to be what I want; what I've been looking for for years.'" He wasn't disappointed. Guajiro (production), Chongo (indigenous percussion and flute), and Doctor Keyta (African drums) all performed with Sidestepper in the past, and are veterans of mixing traditional sounds with electronics. For this album, they teamed up with London producer Oliver Williams, aka The Busy Twist, whose electronic sounds slide seamlessly around the other beats, so you often can't tell analog from digital. The standout track features frequent Ghanaian singer Zongo Abongo, a frequent Williams collaborator, for an indigenous Afrobeat house collaboration across three continents.