SCENE REPORT
A Brief Guide to the Psych Rock Scene in Chile
By Florencia Franceschetti · October 04, 2018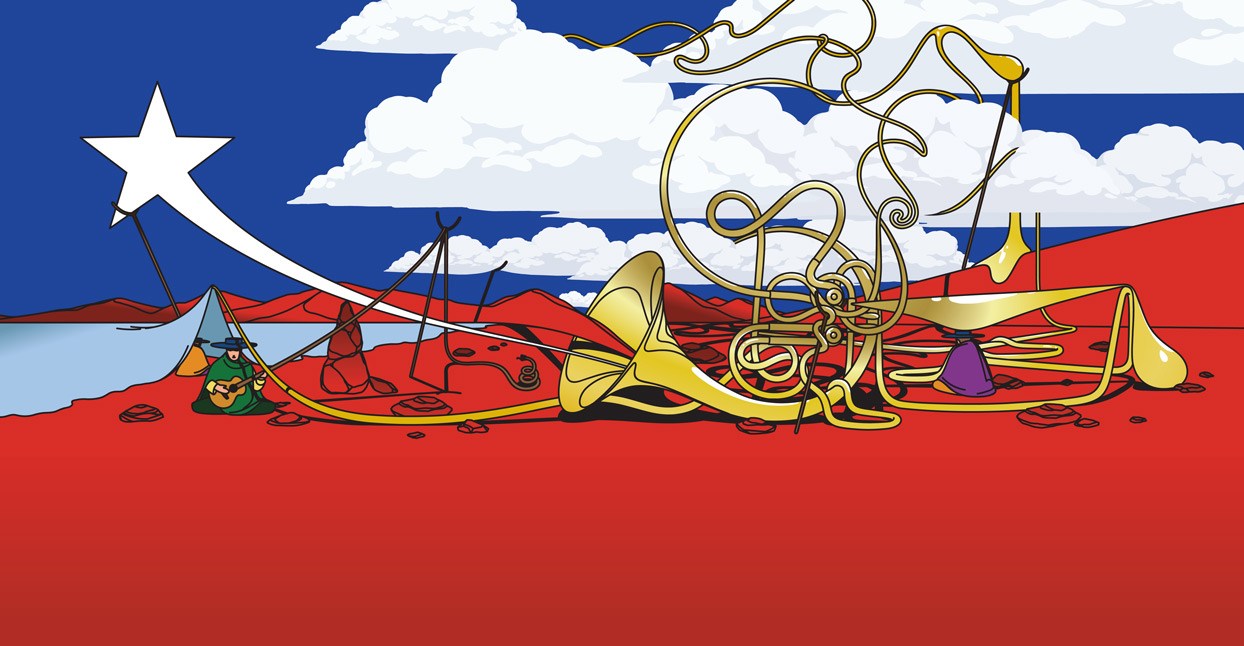 Meaningful music tells a story, and Chilean psychedelic rock has a hell of a story to tell. The sound bears the baggage of death, genocide, and cultural oppression, mostly marked by the 16th century Spanish colonization and, beginning in 1973, the military dictatorship of Augusto Pinochet. But they balance that darkness with moments of beauty, finding inspiration in the country's countless, majestic mountains and vast, rolling deserts.
Though it's experienced a resurgence in popularity recently, Chile's relationship with psychedelic music is hardly new. The first bands formed amid the genre's global explosion in the mid '60s, the most famous being Los Jaivas, a progressive group who mixed rock with South American folkloric sounds and instruments, such as traditional Andean flutes. "Jaivas were an enormous influence," explains Nacho Paves, frontman of the Concepción-based stoner band Kayros. "The rhythms they utilized were very psychedelic and cosmic, finding inspiration in the music of Bolivia, Peru, and Argentina. What Los Jaivas did was something very important that marked generations."
The development of psychedelic music in the country hit a wall when the military took control in 1973, leading many musicians to flee the country out of fear of being banned, tortured, or killed. Once Pinochet's regime came to an end and Patricio Aylwin was elected president in 1990, the scene slowly began returning to life—and it's only grown stronger since, with festivals like Woodstaco and venues like Bar Loreto giving new bands an outlet for their music. Labels from around the world have begun taking notice, as well: Sacred Bones, Burger Records, and Kozmik Artifactz have all added Chilean psych bands to their rosters in recent years.
What makes Chilean psychedelic rock distinct is the way it combines elements of traditional British and Californian psych rock, like distorted guitars, progressive melodies, and dreamlike vocals, with the country's cultural and geographical influences.
"Chile's landscapes are diverse and beautiful," says Demonauta's David Véliz. "You can have instant access to incredible views—the mountains, the desert—and that makes you feel more connected to the earth and the universe. It has a big impact in the way you perceive life, paying more attention to detail. That's reflected in the music we compose."
These eight bands exemplify the sound and variety to be found in Chile's psychedelic rock scene.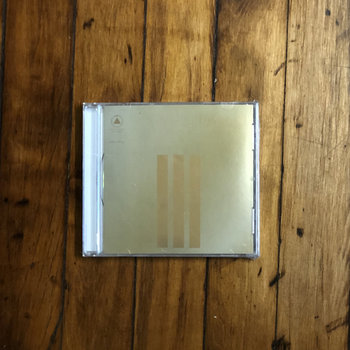 .
00:10 / 00:58
Merch for this release:
Vinyl LP, Compact Disc (CD)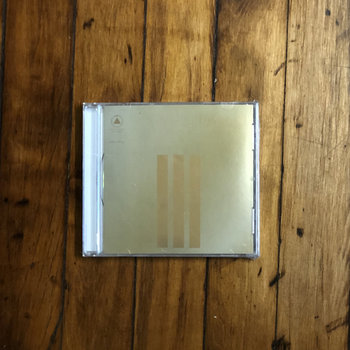 Of all of the bands on this list, Föllakzoid have arguably achieved the greatest level of international success. The Santiago de Chile trio, composed of childhood friends Diego, Juan Pablo, and Domingo, take a minimalistic approach to their music, using atmospherics and repetition to lull the listener into psychedelic trances heavily influenced by the ancient music of the Andes. "Electric," from their album III, is one of the band's masterpieces: a blend of pulsing percussion, groovy bass lines, and cosmic guitars that build a single layer of sound into something full-bodied and groovy.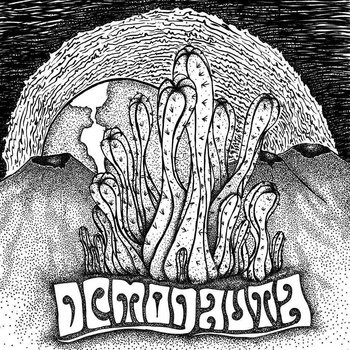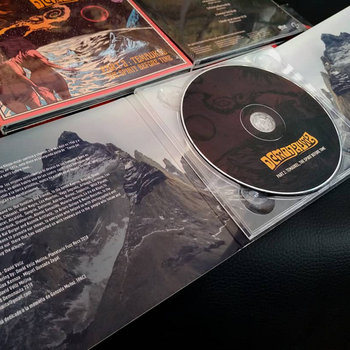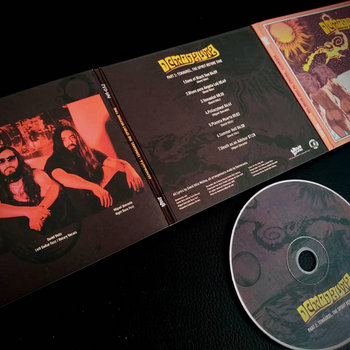 .
00:10 / 00:58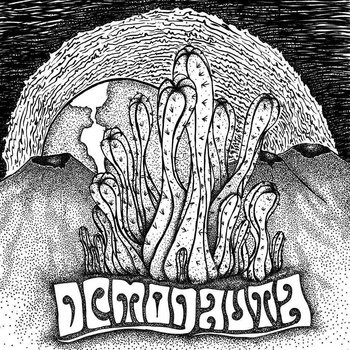 Merch for this release:
Compact Disc (CD)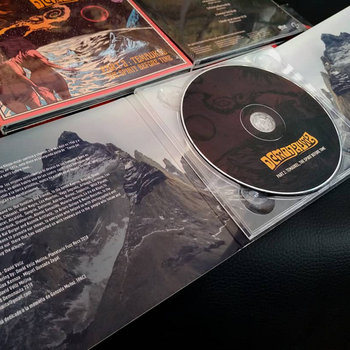 Demonauta is a fuzz rock band with traces of stoner-psych in their DNA, the stuff of forerunners like Black Sabbath and Jimi Hendrix. Their lyrics address a variety of subjects ranging from social injustice and the genocide committed against the Selk'nam tribe (themes explored on their album Tierra del Fuego) to nature and errant psychedelic experiences. One of their best tracks is "Sons of Black Sun," a hazy song singer and guitarist David Véliz penned after taking LSD at a festival: "I remembered seeing a black sun at dust… It was a happy moment by the river with friends, surrounded by wilderness," he recalls, fondly establishing both the scene and the sound.
.
00:10 / 00:58
Formed in 2006 in Concepción, on the country's West Coast, Kayros represent the harder side of Chilean psych rock. Their songs combine elements of blues, stoner metal, and classic rock with native instrument like the trutuka, a wind instrument played by the Mapuche tribes. Kayros embrace psychedelia not only in their music, but also in their stage presence and album art. "Psychedelic rock seeks to expand your senses to the maximum, from what you listen to what you see," explains Paves. "Everything is important: graphic art, staging, music—everything goes hand in hand to achieve a psychedelic concept." Their latest effort, Hombre de piedra, proves both bold and complex, showcasing the band's masterful fusion of textures, dynamics, and cultures.
.
00:10 / 00:58
Vuelveteloca's lineup has undergone several permutations over their 12-year history, and their sound has evolved and changed accordingly; nevertheless, the band's sound isn't without its signatures—namely groovy, powerful guitars and Spanish-language lyrics. Their current configuration—a four-piece comprising Marcos De Iruarrizaga, Tomás Olivos, Juan Gili, and Mauricio Lacrampette—have toured all over Latin America and Europe, and recently made their stateside debut at Austin, Texas' Levitation Fest. Inspired by Chile's nature and landscapes, their latest album is a huge step up for the band, musically as well as thematically: "We achieved a consolidation of music and composition that we had not achieved with other albums," says De Iruarrizaga.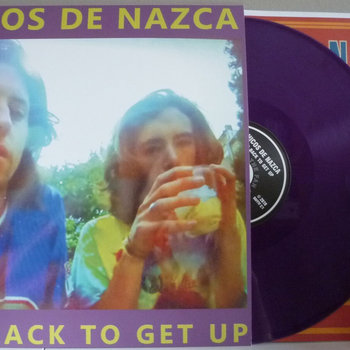 .
00:10 / 00:58
Merch for this release:
Vinyl LP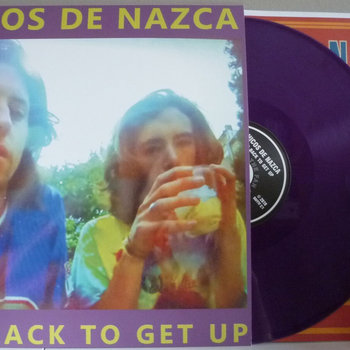 Chicos de Nazca make cosmic, progressive neo-psych songs. Originally from Chile but presently residing in Berlin, the band started in 2010 by Francisco "KB" Cabala, member of another influential Chilean psych band, La Hell Gang. Their music carries traces of both '60s psychedelia and hints of '90s Britpop, showcased most recently on this year's album Step Back to Get Up.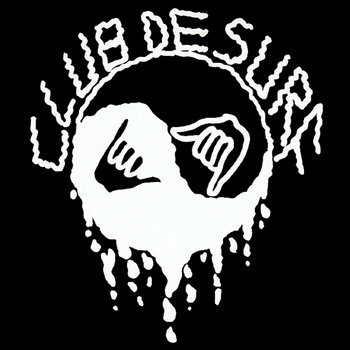 .
00:10 / 00:58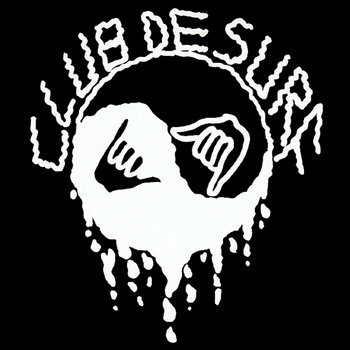 From noise to punk to garage, Club de Surf play music that's as dynamic as it is acid-drenched—and if the duo's videos are any indication, guitarist and vocalist Oskar Videla and drummer Cristian Escobar also possess a solid sense of humor, which is always a plus. The clip for their latest single, "X-Ray Nation," features FBI agents, abduction, and best of all, dancing aliens. This winning combo of chaos and charm has garnered the pair international audience, slowly but surely; they embarked on a Mexican-U.S. tour earlier this year, which included two appearances at SXSW.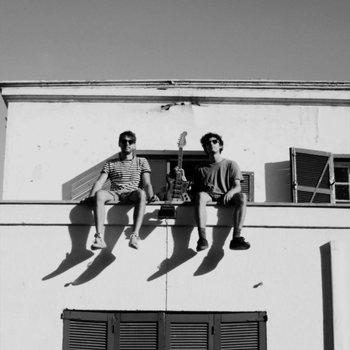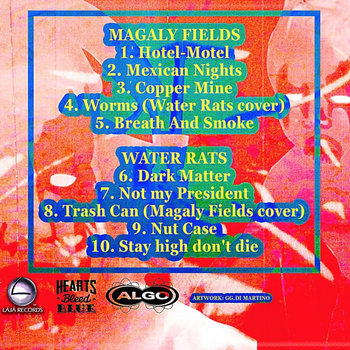 .
00:10 / 00:58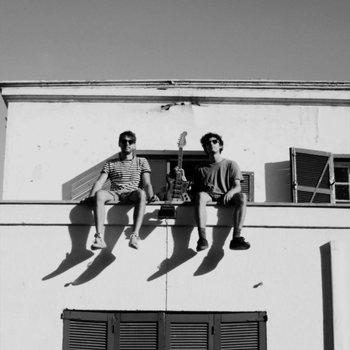 Merch for this release:
Compact Disc (CD)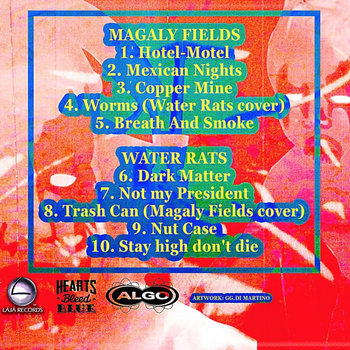 Taking cues from Americans bands like The Stooges and Jon Spencer Blues Explosion, Magaly Fields stick to tight, terse compositions driven by the powerful chemistry of drummer Diego Cifuentes and guitarist Tomas Stewart; they scored a career highlight in 2015 with "Blended Souls," their single for Converse's Rubber Tracks series, recorded at the legendary Abbey Road Studios. The band's latest offering, Processive Generation—a split with the Brazilian garage punk Water Rats—is anchored by "Breathe and Smoke," a rager full of textures and distortion that highlights Stewart's raw vocals and Cifuentes's assertive drums.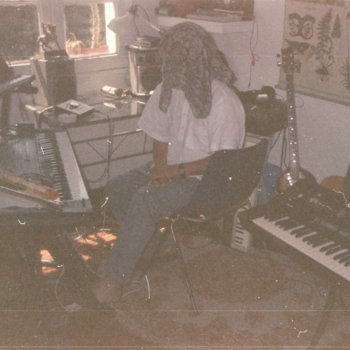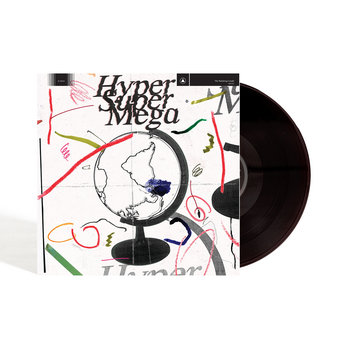 .
00:10 / 00:58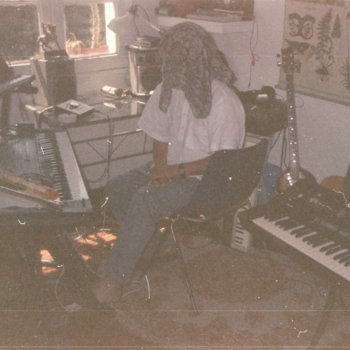 Merch for this release:
Vinyl LP, Compact Disc (CD)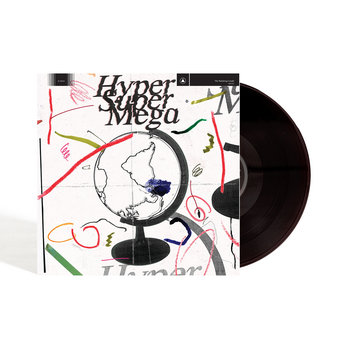 Ives Sepulveda and Manuel Parra—together known as the Holydrug Couple—celebrate their country's "neo-psicodelia" through a combination of cosmic melodies, soft vocals, and accessible indie-pop arrangements. Since their 2008 inception, they've released four full-lengths full of dreamy and nostalgic ballads; their just-released Hyper Super Mega is one of their lushest yet, wrapping danceable choruses in gauzy textures on standouts like "I'll Only Say This."