SCENE REPORT
Chicago Hip-Hop is Eclectic, Soulful, and Defined By Its Hustle
By Dash Lewis · November 02, 2023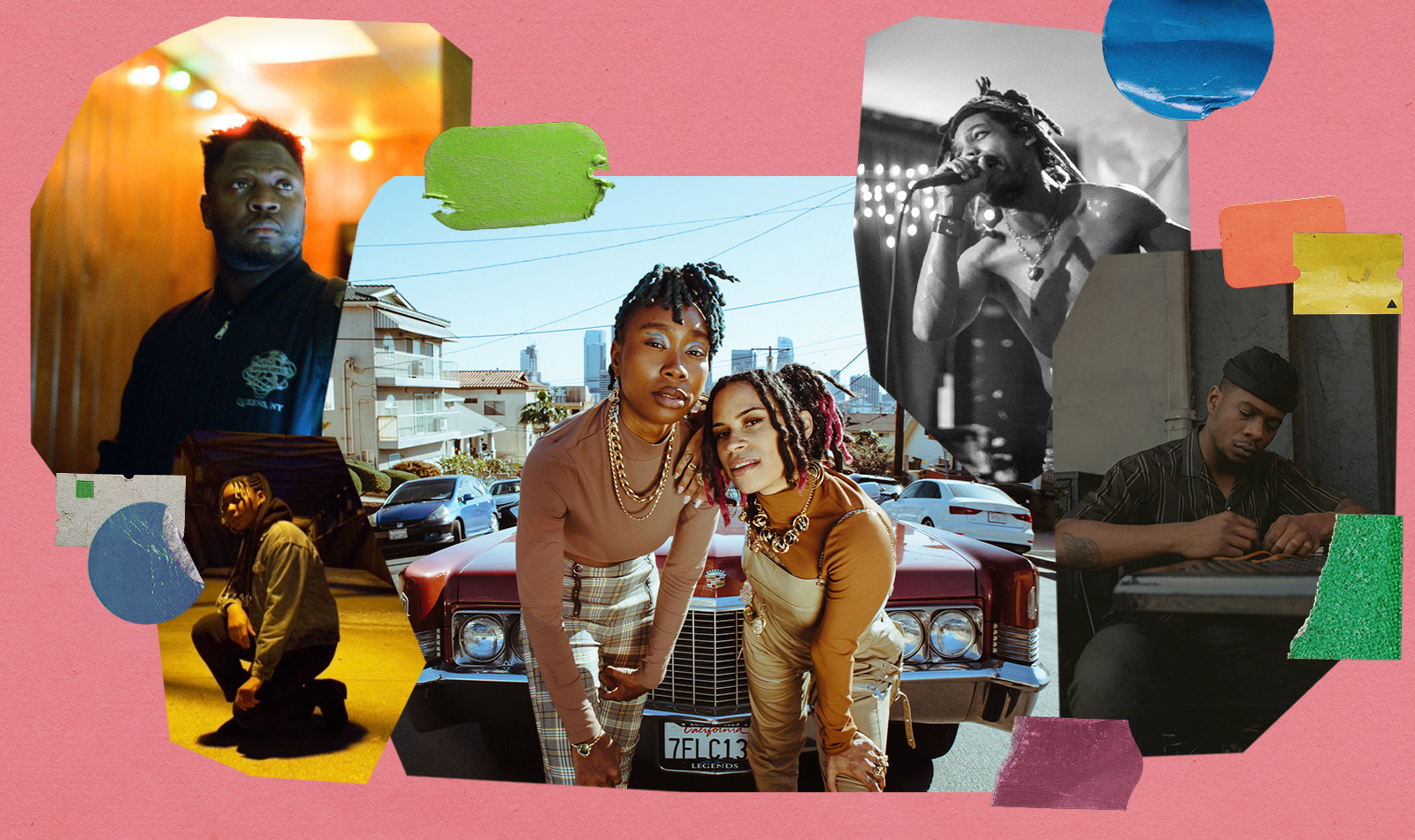 Halfway through the 2001 sophomore release by the rap duo All Natural there's an interlude entitled "Here's the Hate on Chicago." In the skit, a rowdy crowd is impressed by a DJ's selection, seemingly bum-rushing the tables to get a glimpse of the vinyl he's spinning. Once the DJ says, "This is All Natural from Chicago," the mood in the room shifts and the crowd's curiosity dissolves. One person shouts, "Chicago?!" Another opines, "Now that you mention it, it is kinda wack." Finally, the needle scratches, the song ends, and the crowd celebrates with triumphant shouts of "Brooklyn, what!"
It was a soft jab at rap's dogged New York-centricity, but it also illustrated the feeling of cultural isolation many Chicagoans felt—especially hip-hop artists. How could the third-largest city in the United States—an international hub, home to millions of people—not be celebrated for its emcees and DJs? Sure, there were breakout hits from folks like Twista and Crucial Conflict in the '90s; Kanye West and Chance the Rapper in the a'00s and '10s; but the Second City has never been regarded as a bubbling incubator of talent in the same way as New York, Los Angeles, or Atlanta have. "The biggest issue," says Rich Jones, "is there aren't the bigger institutions to disseminate this shit. It just doesn't exist here." Without that kind of radio and record label infrastructure in Chicago, the rap scene, though teeming with brilliant musicians, doesn't get the kind of recognition afforded to other major cities.
For those trying to earn the city a little more attention, discovering artists in their own backyard became that much more important. Though he now lives in New York, SKECH185, grew up on the southeast side of Chicago, trained in the trenches of the battle scene, and eventually helped found the left-field rap supergroup Tomorrow Kings. The moment he heard a rapper proudly claim Chicago was life-changing. "There was a Mass Hysteria song called ["Exclusive'] on the Cooley High mixtape," he recalls. "I remember Mike Treese going 'South Side, that's my residence.' That was the first time I ever heard somebody say 'South Side of Chicago' in a song."
TRUTH, one-half of Mother Nature, realized that her hometown was serious the first time she heard Lupe Fiasco—an idea that was cemented when she encountered the work of Saba and Mick Jenkins. "When I think of Chicago emcees that are very lyrical, [good with] storytelling, rooted in musicality, those are the first ones that pop into my mind," she explains.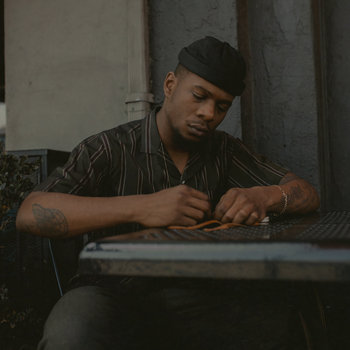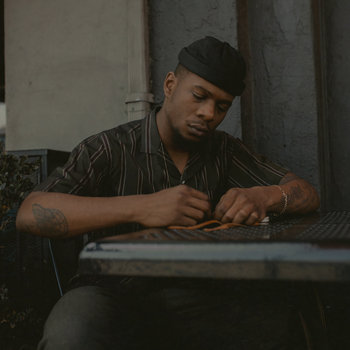 The institutions that helped mold contemporary Chicago rap may have been smaller in scale, but they were no less influential. In the early '00s, ciphers routinely jumped off in front of the (now shuttered) McDonald's at Jackson and State in the Loop. Rappers like Defcee, eager to jump into the mix, cut their teeth at open mics like the Urban Sandbox series held at the Ice Factory, a West Town DIY space, or the bi-weekly events at the Lyricist Loft in a space at Clinton and Lake. Record stores like Dr. Wax—especially the Uptown and Hyde Park locations—were important meeting grounds for curious young heads. The Young Chicago Authors program was (and continues to be) a sort of finishing school for teenage poets and emcees. Venues like The Abbey Pub booked intimate locals-only showcases; legendary crew the Molemen threw the larger, multi-venue festival Chicago Rocks to highlight different generations of Windy City hip-hop.
What grew from this very fertile ground was a deeply rooted sense of community, unrivaled almost anywhere else in the country. "Being associated with Chicago is the coolest thing to me," says Klevah of Mother Nature. "I really don't see [community] happening in other spaces. It's a rare wave." She likens it to the natural environment: "Everything is connected, everything is talking to each other, and that's how we create healthy ecosystems."
The crews that laid the groundwork for the current crop of Chicago rappers were distinct but intermingled. Groups like the Nacrobats and Tomorrow Kings rubbed shoulders and jammed shows with the greater Galapagos4 universe; Gravel Records artists worked with the Molemen. And today, collectives like Filthē Analects, the Why? Records Footclan, TheGr8Thinkaz, and the Closed Sessions label roster form a Venn diagram that's practically a filled-in circle. "None of us do this by ourselves," says SKECH185. "We need somebody to be weird with."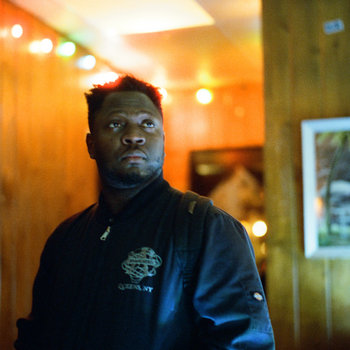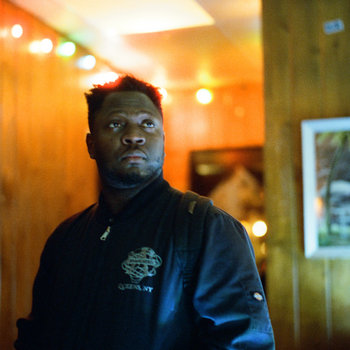 Merch for this release:
Vinyl LP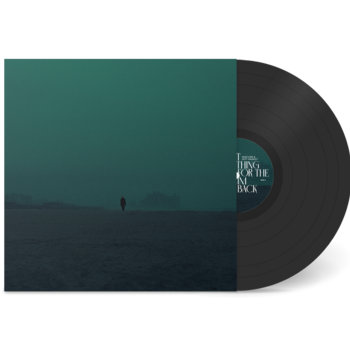 Despite having such a tight-knit community, there isn't really a signature Chicago sound. There have been moments, like Kanye West's early era of chipmunk soul or the mid-'10s drill boom (and that ubiquitous snare that Young Chop used), but none of them became defining. Chicago is a melting pot, at once influenced by what's happening on the coasts while being completely removed from it. "It's more about a presence," Rich Jones clarifies, explaining that rappers coming out of programs like YOUmedia or the YCA first learn to rap without a microphone. "You learn to project your voice [and] get really good at control," he states. TRUTH describes the Chicago sound as "eclectic, a smorgasbord," to which Klevah adds, "It's soulful. There's a lot of passion, a lot of hustle." There's a spirit to Chicago hip-hop, an intangible, transformative force that these artists channel. The city isn't an underdog, the rest of the country just hasn't been tapped in. "In spite of everything," Defcee says, "people from Chicago continue to thrive and innovate constantly."
Here's a nowhere-near-exhaustive selection of essential Chicago underground hip-hop records. These are all outstanding, but there are countless others that are equally worth your time. Artists like Heavy Crownz, Cody DeCamry, Semriatruth, greenSLLIME, Rashid Hadee, Iceface, Malci, Tree, Vic Spencer—the list goes on and on—are all making crucial work.
---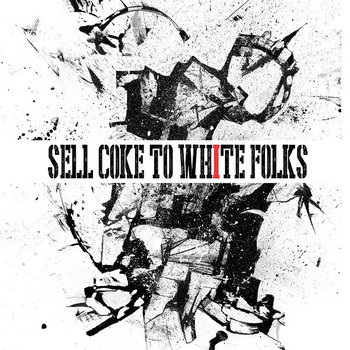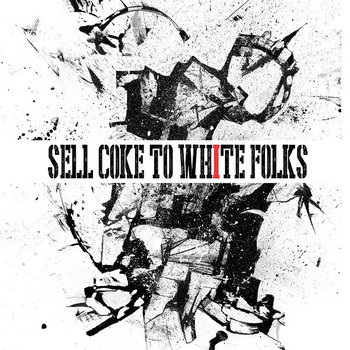 Tomorrow Kings is one of the most important groups in Chicago's current rap landscape, and the music released by the virtuosic seven-man crew of SKECH185, I.B. Fokuz, Gilead7, Malakh El, Lamon Manuel, Collasoul Structure, and IL. Subliminal is searingly vital. The group feels like a noisier, more militant, less cosmically-inclined Atoms Family: battle rappers that aren't making political rap as much as acknowledging that everything is political. Though Tomorrow Kings has a handful of mixtapes under their belt, NRTM is their first true full-length document. It's an astonishing record, the natural progression of the Def Jux idea—dense, destructive, and undeniably dope.
Joshua Virtue
RAMA
Merch for this release:
Cassette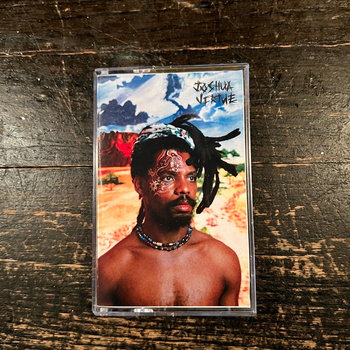 Joshua Virtue constructs a mind-bending self-contained universe on RAMA. It's their most complete work to date, building on the fragmented production style they've been honing with UDABABY, their duo with Davis. Virtue takes a traditional boom bap sound, shatters it, and rearranges the shards into a trippier shape. RAMA is the sound of solidifying one's identity in a collapsing world, a beautifully queer gnashing of teeth, unapologetically demanding space. The only guest is SKECH185, which feels like Virtue paying homage to the left-field progenitors that laid the groundwork. It's a brilliant and breathtaking record, spellbinding from start to finish.
Mother Nature & BoatHouse
SZNZ
Merch for this release:
Vinyl LP, Cassette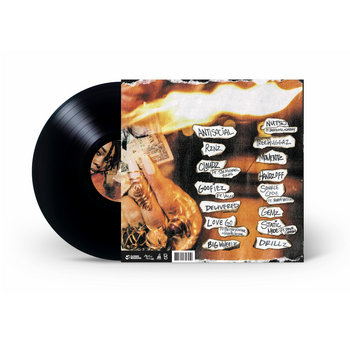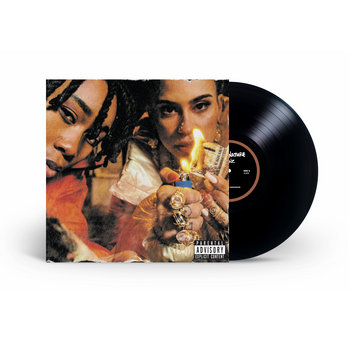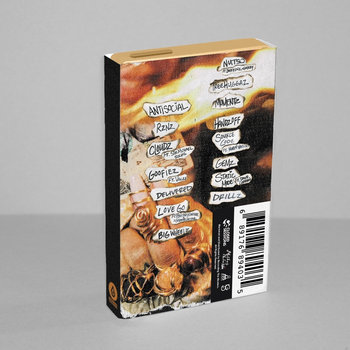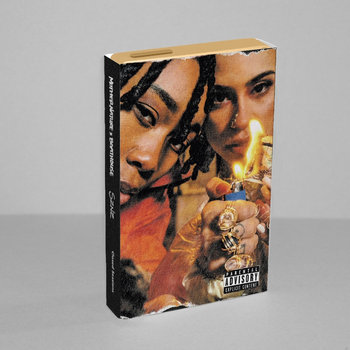 TRUTH and Klevah are third-eye optometrists, opening portals to a more enlightened realm with their music. The duo crafts spiritual calls-to-action, balancing militancy and femininity, lighting sage and unclogging mental blocks. Though they emerged fully formed with 2016's self-titled EP, SZNZ, their 2021 effort produced entirely by BoatHouse, is a great starting point. The album mixes their more cosmic leanings with a grounded sense of confidence. The beats absolutely boom, combining voluminous bass and metallic snares with vaporous synths, giving both rappers ample space to explore. Mother Nature describes their sound as "fresh nostalgia," using familiar building blocks to create a new vision of the future.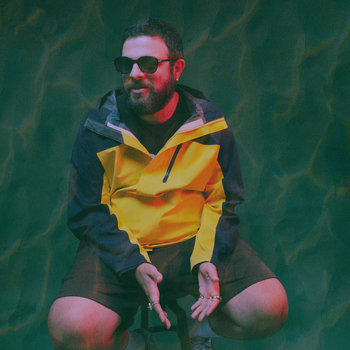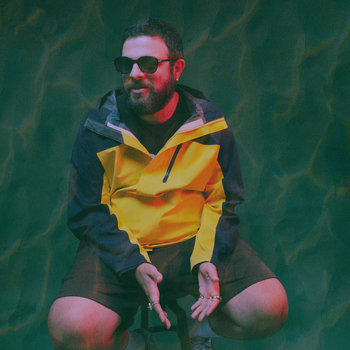 When Rich Jones started assembling Smoke Detector in 2020, he'd ride through every corner of Chicago in solitude, quietly observing the city while Iceberg Theory's beats played on a loop on the stereo. He'd freestyle about what he saw, eventually honing those thoughts into a collection of soulful, psychedelic bars. Jones is a laidback and impressionistic rapper, often letting his easygoing flow melt into a melodic lilt, following songs as they unfold rather than dictating their shape. The result is mesmerizing; Smoke Detector is completely hypnotic, documenting the endless practice of being here in hopes of discovering the truth of it all.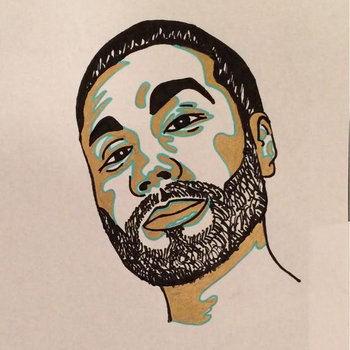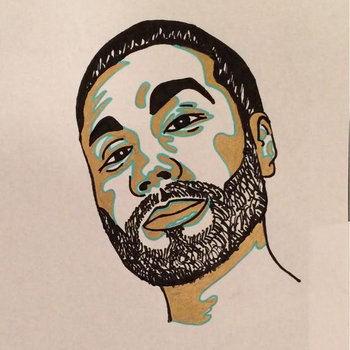 It's Always A Time Like This, the second album from defprez, is a rap clinic. The trio—emcees CRASHprez and Defcee and producer knowsthetime—explore a vast array of topics and genres without breaking a sweat. Both rappers write moving depictions about processing grief, navigating the difficulties and joys of figuring out one's identity, and the way that pursuing the thing makes you happy can sometimes be a slog. But these two are also rappers' rappers: Witness Defcee's blistering flow on "Keep That" or CRASHprez's jaw-dropping rhyme scheme run on "Safer." Time Like This is elegant, heartbreaking, and exhilarating—all in a swift 24 minutes.
South Side's Freddie Old Soul uses her music as a way to repair deep traumas, providing instructions for patching a soul full of holes. She has an extensive discography, but The First People, written and recorded during the Covid-19 lockdowns, is her most acidic effort to date. Over smoky production from the likes of DJ Earl, Tuamie, and Knxwledge, Freddie extols the transformative power of pleasure and rest, and erupts in righteous anger at the ways 2020 laid bare the correlation of every deep-rooted American problem. It's top-tier rapping, with Freddie's calm, gravelly delivery helping a spoonful of bitter medicine go down smoothly.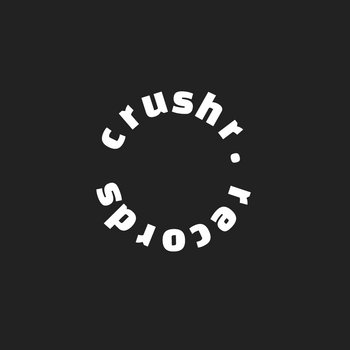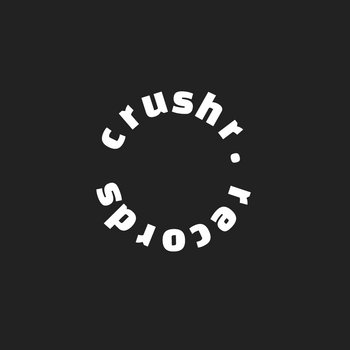 It's hard to know how to classify a record that's this short but this substantial. Is it a full-length? An EP? Either way, The Sun is Yellow is a small masterpiece, a gripping 13-minute excursion into the depths. KILLVONGARD (who released the similarly bleak and excellent I Think I've Lost It. in 2022) supplies bleary-eyed beats with bruised knuckle drums over which Tomcantsleep delivers brutal, bloodshot depictions of depression. These songs are short—the longest is two minutes and 22 seconds—but acutely impactful, stripped of anything superfluous. It feels like an outgrowth of Qwel's unflinching early records, especially If It Ain't Been In A Pawn Shop, Then It Can't Play The Blues.