SCENE REPORT
An Introduction to Cascadia Psych
By Katie Kurtz · November 08, 2021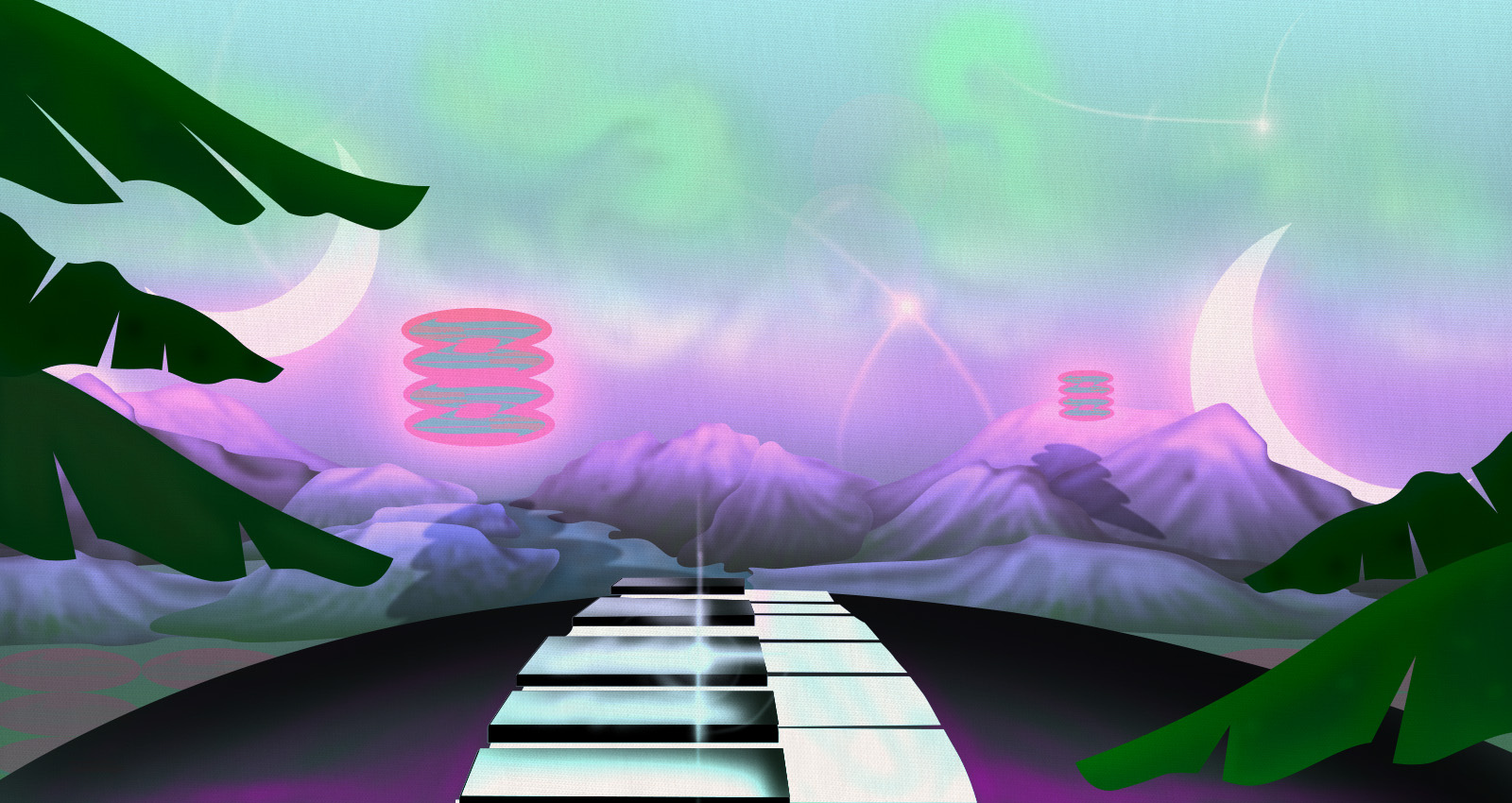 The Cascadia bioregion extends from the Copper River in southern Alaska to Cape Mendocino outside San Francisco and inland to the Yellowstone Caldera. It includes 75 distinct ecoregions and the entire Columbia River watershed to the continental divide. Bioregionalism, with its attendant environmental concerns, emerged in the 1970s as a way to forge collaboration between scientists, activists, artists, and anyone else advocating for the health of ecosystems.
People might not know the ecological boundaries of Cascadia, but they do know the states it encompasses, which includes all of Washington, the southeastern corner of Idaho, and portions of Oregon, California, Nevada, Wyoming, Montana, Alaska, Yukon, and British Columbia. There are six other North American bioregions, but it's unclear if the idea has taken the same hold elsewhere as it has in the Pacific Northwest, where it's since become an independence movement with people flying Cascadia flags outside their homes.
Emerging in the 1960s, psychedelia has similar sprawling tendencies, with fuzzy borders that can include or exclude certain elements. Originally rooted in the experience of consuming Lysergic acid diethylamide (LSD), psilocybin (mushrooms), or mescaline (peyote), the routes to a mind-expanding experience have since extended beyond needing drugs to biohacking, meditation, and hypnosis—but anyone who has ever tripped will tell you it's just not the same. Psych music covers everything from garage bands to long, spaced-out guitar jams, to explosive sonic bursts with or without lyrics.
So what is Cascadia psych? It's a regional genre with origins that can be traced back to 1960s Tacoma garage rock band The Sonics, whose stripped-down and aggressive songs were more punk than The Fabulous Wailers, also from Tacoma, who leaned more toward R&B. In some cases, there are Pacific Rim influences, particularly the dissonance of Indonesian gamelan. And although he wasn't revered by his hometown of Seattle during his time, there's an unmistakable Jimi Hendrix resonance in a lot of the music. Sidelined at the time by grunge, Cascadia psych arguably came into its own starting in the 1990s.
Sonically, Cascadia psych can be hard to pin down. More a feeling than a particular sound, Cascadia psych is rooted in the weird and often gloomy landscapes of the region. It holds the darkness of wet evergreens on a damp November night, when the sun has set at 4:30pm and nighttime is just a darker version of a long, grey day. And by February, when you feel like you can't take the rain anymore, there are impatient yowls for the sun. There's also a primal element that's like the drumbeat of your heart in your throat as you outrun a serial killer, or the past you left behind six states away.
It's hard to get around the fact that, like bioregionalism that clearly adopts but ignores any references to indigenous practices and psychedelic culture that continues to be dominated by white men (see: Michael Pollan positioning himself as today's Timothy Leary), psych music in general has historically been a primarily white male genre. But with more female-fronted bands like Abronia or hip-hop that bends toward the far-out end of the psych spectrum like Shabazz Palaces, it doesn't look like it's staying that way.
Cascadia Psych Then
Some of the Seattle-based mushroom spores of today's Cascadia psych from the 1990s include Sky Cries Mary, Critters Buggin, Sun City Girls, and Old Time Relijun.
Sky Cries Mary (their name being an accidental mangling of Jimi Hendrix's ballad "The Wind Cries Mary") might have broken nationally if it weren't for major record labels ignoring anything that wasn't grunge. Their first album, A Return to the Inner Experience, came out in 1993 and opens with "Walla Walla," a song that could soundtrack a movie sequel, reminding you where you left off and ushering you into the next chapter. Although it was their first album, they sound as if they have always existed.
This Timeless Turning came out a year later featuring ethereal singer Anisa Romero backed by the space-out guitar-plucking of founder and frontman Roderick Wolgamott. They hedge into grunge on "Stretched," with Romero letting out vocal keens and yelps until the repeated chorus, "New skin stretched across the old."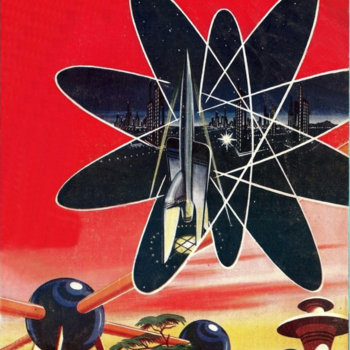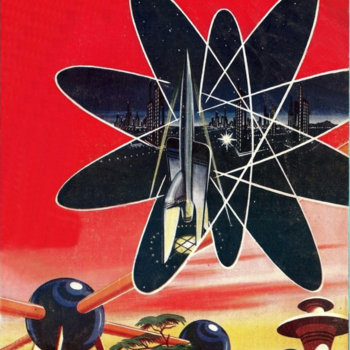 Fronted by saxophonist Skerik and co-founded by Brad Houser who later went on to be part of Edie Brickell & the New Bohemians, their "uncategorizable" jazz style backed by Afro-beats that bleeds across funk and rock is perhaps best served retrospectively by framing them as Cascadia psych.
Hailing from Arizona originally and named after a retirement community, Sun City Girls made their way to Seattle in the early 1990s. Their improvisational music includes spoken word and found sounds—two other frequent components of Cascadia psych—with lyrics that touch on mysticism, UFOs, and space prophets.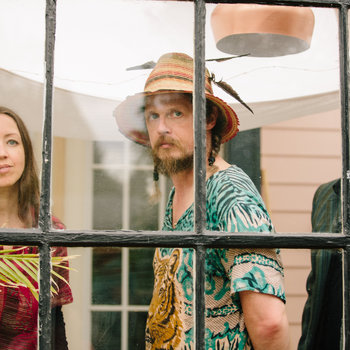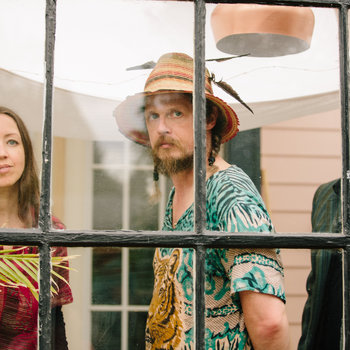 Merch for this release:
Compact Disc (CD), Vinyl LP
Old Time Relijun was formed in the mid-'90s in Olympia with Arrington de Dionyso serving as the frontman on guitar, bass clarinet, and vocals, with various members rotating in and out. The 25-track-long Songbook Vol. 1 established a sound cherry-picked from different styles circulating at the time: slightly grungy, sort of psych, mildly punk, kinda pirate-y, a little jammy, and with a lot of darkness. Also an artist, de Dionyso's folkloric paintings appear on the covers of all of his albums, including for his gamelan-inspired side project Malaikat dan Sing.
Cascadia Psych Now
This past August, the Dundee Lodge Campout in Gaston, just outside Portland, provided an opportunity to see Old Time Relijun and a bunch of other psych bands play music in the woods. Like Oregon Country Fair just outside of Eugene or Pickathon on the Pendarvis Farm outside Portland, woodland music and art festivals are another aspect of the scene. With performances from Plankton Wat, Death Parade (formerly Laura Palmer's Death Parade), Rose City Band, Abronia, and The Lavender Flu, the Dundee Lodge Campout proved to be a good showcase as Portland is emerging as the current capital of Cascadia psych more than Seattle or Olympia—though there are bands in Seattle and elsewhere germinating the scene.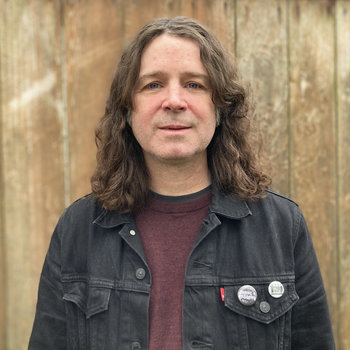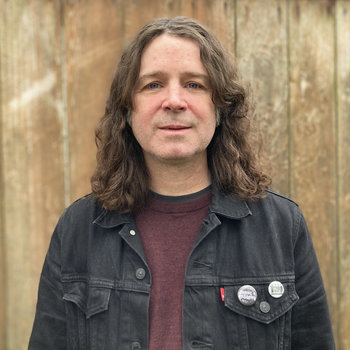 Merch for this release:
Vinyl LP, Compact Disc (CD)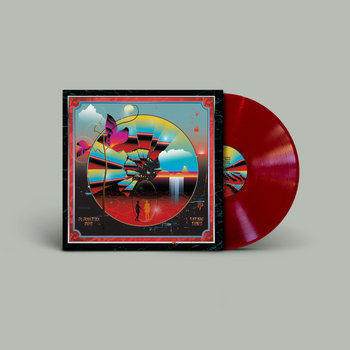 Plankton Wat's 2021 release Future Times was recorded during lockdown and is an instrumental journey through the various stages of our collective psyche, starting with the opener "The Burning World" on through to "Defund the Police." Multi-instrumentalist Dewey Mahood, formerly of Eternal Tapestry, holds the center of this all-instrumental album. While firmly psych, their sound is also reminiscent of UK post-punk band The Durutti Column.
Merch for this release:
Vinyl LP, Compact Disc (CD)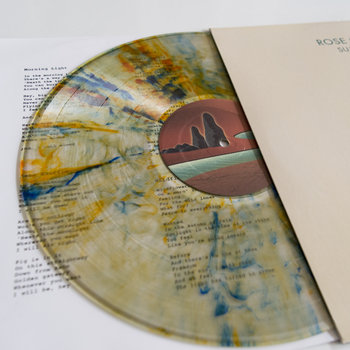 Rose City Band is the new project of psych zaddy Ripley Johnson, also guitarist for Wooden Shjips and one part of Moon Duo along with Sanae Yamada. Rose City Band's 2020 album Summerlong soundtracks a long unhurried drive down the West Coast with the windows down, smoking a j, unworried about arriving anywhere on time. While the Grateful Dead is a handy and obvious reference, the vibe is more like New Riders of the Purple Sage.
Merch for this release:
Cassette
Female-fronted psych folk Death Parade leans into its Twin Peaks inspiration on "I'm the Only One." Heavily influenced by soundtrack composer Angelo Badalamenti, you can picture Laura Palmer, the murdered star of David Lynch's television series that debuted in 1990 when dead girls were being found in the woods everywhere, dancing alone in her room in front of the mirror imagining a future we know won't come.
Merch for this release:
Vinyl LP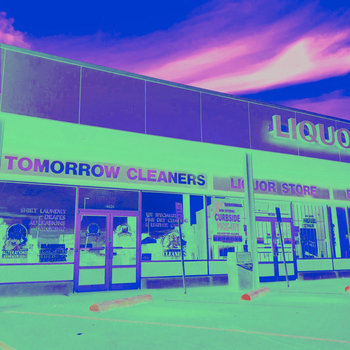 The Lavender Flu blows through all the different psych sounds and more on their 2020 album Tomorrow Cleaners. Founded in 2014 by Chris Gunn, formerly of Portland garage rock band Hunches, they are examples of the grungier and more noise-based Cascadia psych sound.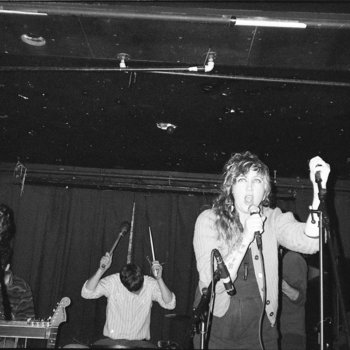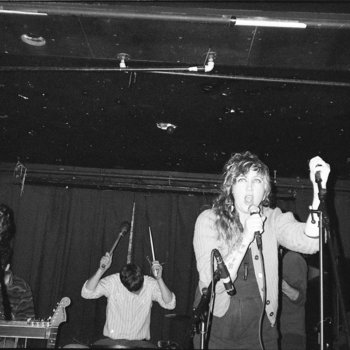 Abronia, a project founded by Eric Crespo of psych-folk act Ghost to Falco that includes members from Million Brazilians, is fronted by saxophonist and vocalist Keelin Mayer. There's a little bit of Grace Slick circa Surrealistic Pillow to Mayer's singing and with two albums out and a third on the way, they seem poised to be at the forefront of reimagining psych for the 21st century.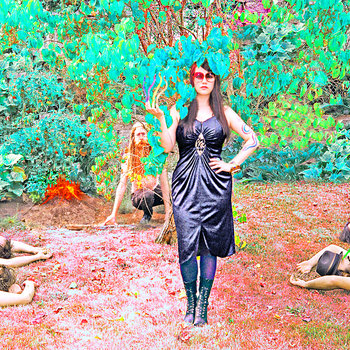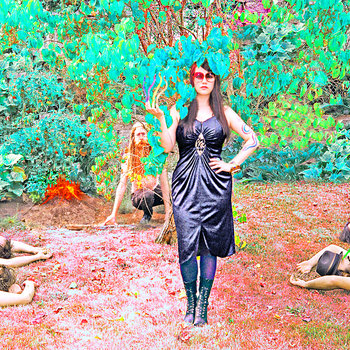 Despite Cascadia psych's historic whiteness, there are signs of a reckoning with the more problematic aspects of the lineage as well as efforts toward more inclusiveness. Whether intentional or not, Midday Veil, a project of Emily Pothast and David Golightly who are also the duo behind Hair and Space Museum, has a more direct throughline to Sky Cries Mary, especially with "Remember Child" on their 2013 album The Current. Pothast, also an artist and writer, recently wrote a critique of the co-opting of psychedelic use by the alt-right in her Medium essay "The Re-Colonization of Psychedelic Medicine." "What today's psychedelic movement desperately needs is knowledgeable voices that can help guide us through healing experiences without causing more harm in the process," Pothast concludes in the piece.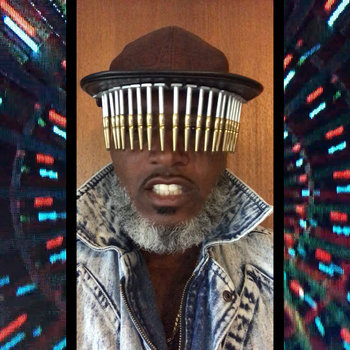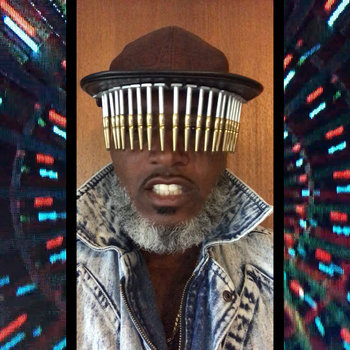 Merch for this release:
Compact Disc (CD), Cassette, Vinyl LP, T-Shirt/Apparel,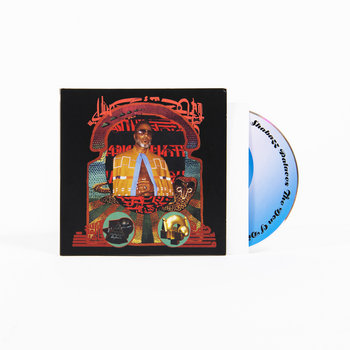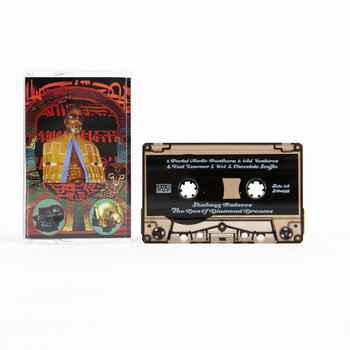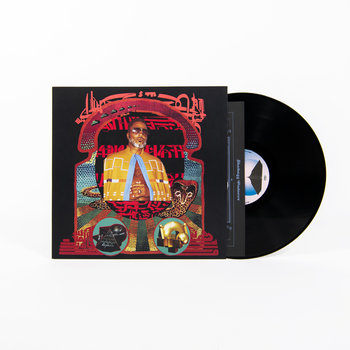 In a brief round-up of psychedelic bands in 2014, Seattle Magazine mentioned Shabazz Palaces featuring Ishmael Butler (aka Palaceer Lazaro, formerly of 1980s hip-hop trio Digable Planets) and Tendai "Baba" Maraire (son of Zimbabwean mbira master Dumisani Maraire). While rooted in hip-hop and Afrofuturism, tracks like "An echo from the hosts that profess infinitum" on their 2011 album Black Up that features a mbira mid-song, marries a slow beat to indeterminate sonic layers. A lot of lineages are present in their 2020 release The Don of Diamond Dreams, but its expansiveness can perhaps serve as an integral influence for the future of Cascadia psych.