SCENE REPORT
A Guide to the Underground Electronic Scene in Cairo, Egypt
By Peter Holslin · August 31, 2018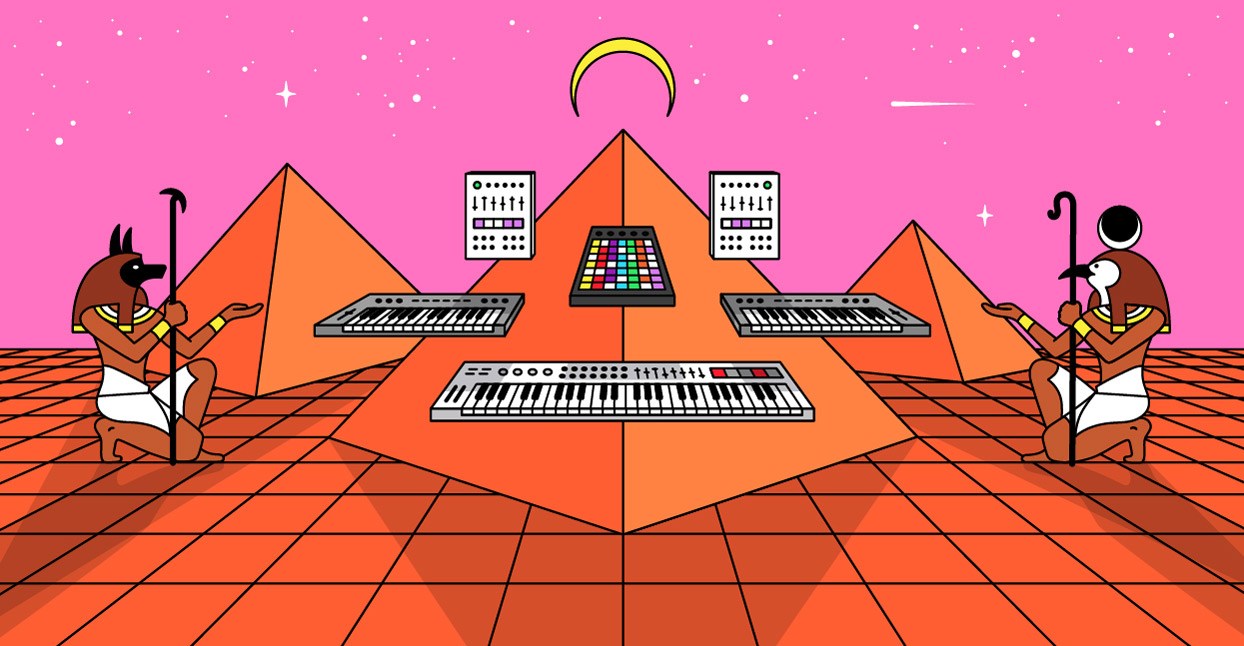 In Cairo, the densely-populated capital of Egypt, an underground electronic scene spreads out like a series of islets. In one corner, DJs and electronic producers specialize in dreamy electronic tracks and mutated dance beats. In another, sound artists make installations and audio vignettes. In another, personalities come together to form bands and collaborative projects that run from experimentations in Arabic rock to dance music and jazz. Some artists look outward, the chaotic and fast-changing urban environment, for inspiration. Others look inward, challenging themselves and others to upend preconceived notions about Arabic music.
Granted, sustaining an underground community in Egypt has been difficult. The country is struggling under a weak economy, rising prices, and subsidy cuts. There are only a handful of record labels operating in Cairo and a limited number of venues. In recent months, the government has severely censored media and arts in an effort to control the official narrative. Still, artists and promoters make do, posting their music online and hosting small-scale events to provide safe and affordable spaces for free expression. The most prominent artists have also traveled internationally to tour and do artist residencies while releasing music on independent labels abroad.
Rami Abadir, a Cairo musician and writer, points out that there's still work to be done—but he's hopeful. "It's not only about the link between artists and produced or recorded music. There must be venues, press, music journalism. It's a whole big cycle. I think there's still many gaps in this cycle. Making a concert, booking a venue, booking artists is not easy—although we can find our own way," he says. "I don't want to say we make music at the same standard of what is going on in the U.S. or in Europe, because we've got our own standard at the end of the day."
Indeed, there's no denying that there's something powerful coming out of Egypt's electronic underground. Here's a look at some of the best artists available on Bandcamp.
Halim El-Dabh
By all accounts, Halim El-Dabh was the father of electronic music in Egypt. Born in 1921, he was a composer, musician, and ethnomusicologist who worked with Western avant-garde composers and also conducted field research in countries across Africa and North America.  
El-Dabh, who passed away in 2017 at his home in Kent, Ohio at the age of 96, is credited with making the first example of strictly electronic music in the world with his hypnotic "Wire Recorder Piece" from 1944. Drawing from recordings he made of a zar healing ceremony on the outskirts of Cairo, he used studio techniques to create a cavernous vortex of reverberated howls—as he has told journalist Maha ElNabawi in an interview with Egyptian news media Mada—to get at the "inner sound" of this ancient ritual, which uses music and chanting to draw out spirits from a possessed person.
El-Dabh focused his work on the bridge between electronic composition and folkloric tradition. One of his last recorded compositions was Sanza Time, a "kalimba concerto" released in 2016 that repurposes natural sounds and melodic African kalimba (also known as a sanza or "thumb piano") for looping, time-warped soundscapes. Made with El-Dabh's longtime friend and collaborator Ron Slabe, the album highlights both the inventive potential of the digital sphere and the calming resonances of acoustic sound.
"Halim talked a lot about vibrations, and the interconnectedness of everything, how we are all one," Slabe says. "He believed very strongly in the transformative power of music, and hoped that the record might in some way help bring peace."
Kareem Lotfy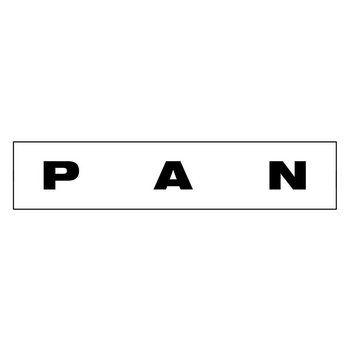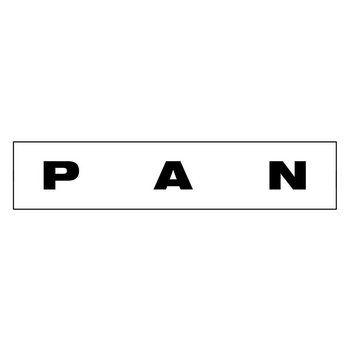 Merch for this release:
2 x Vinyl LP
This ambient artist ended up in the international spotlight in June when news broke that Kanye West had allegedly sampled his song "Fr3sh" without permission on West's new album, ye. Originally released last year on the ambient music compilation Mono No Aware from Berlin label PAN, "Fr3sh" is a stunning piece, all rainy-day harmonics and glacial melodic chill.
Lotfy, who was raised in Cairo and now lives in Amsterdam, studied painting at the University of Alexandria and got his start making electronic music on computer programs like ReBirth. Goa trance and psytrance were the trendiest dance sounds when he was growing up, but he gravitated towards the chillout stages at the music festivals he went to, and since moving to Europe, he's expanded his mood- and texture-based palette with vintage synthesizers, drum machines, and acoustic instruments like rain sticks and shakers.
Merch for this release:
Cassette
Lotfy said in an interview he's still waiting to hear what will happen with the sampling dispute, but he seems to be taking it all in stride. His latest release, dropped days after the Kanye brouhaha, is a self-titled, seven-track cassette that descends through blissful sci-fi landscapes, like a version of Blade Runner that's more utopian than dystopian.
ZULI
Merch for this release:
Vinyl LP
Ahmed El Ghazoly is unequivocal when asked to sum up his thoughts about the various electronic artists working in Cairo today. "In 2018 in Cairo, geography means fuck-all," declares the producer, who makes beats under the name ZULI. "You can't really group us all under the same sound, because we don't sound like each other. Maybe we cross over in some parts, but you know what? No more or less than we cross over with people who live in Berlin or Tokyo or Zimbabwe. The internet changed that a long, long, long time ago."
ZULI's assertive stance makes sense if you consider that his and some of his peers' influences have more to do with the fact that they grew up on the internet than in Cairo—his beats center around genres like grime, hip-hop, and techno, not popular local sounds like mahraganat. Still, he's played a key role in helping foment a DIY scene amid Cairo's nightclub world. As one of the co-founders of VENT, a short-lived but highly influential downtown nightclub, he brought in underground acts from abroad while offering a platform to boundary-pushing local artists. Meanwhile, at his home studio, he's drawn from field recordings and samples to make morphed-out beats and blobs of sound.
His latest EP, last May's Trigger Finger, surges with psychedelic meltdowns, warehouse rave breaks, and hip-hop beats suffused in glitch. It's a reflection of his intuitive approach, where even he can't predict what happens next. "I don't really plan anything. I try not to put too much conscious thought into what I do," ZULI says. "I'm a total science guy, but when it comes to music, I'm a bit of a hippie in the sense that what I really appreciate about the process is you express yourself in a way that you can't do verbally."
Maryam Saleh, Maurice Louca, and Tamer Abu Ghazaleh
Merch for this release:
Vinyl LP, 7" Vinyl
When this experimental trio performed at Cairo venue El Sawy Culture Wheel in March, you could barely hear their instruments—technical problems made it so that Abu Ghazaleh's oud and buzuq and Louca's keyboards were way too low in the mix. Yet Saleh and Abu Ghazaleh's voices could be heard loud and clear, and hundreds of young Egyptians fans sang along to all their songs.
"Teskar Tebki (Drunk You Weep Like a Kid)" is perhaps the group's most popular song from their 2017 album, Lekhfa. In it, a piano loop sails over an effervescent groove of Arabic percussion and slide guitar, as Saleh and Abu Ghazaleh trade off verses, plumbing the depths of disillusionment: "Because your friends were motherfuckers / Because your laugh became a howl / Because the pale faces of the past / Left in your heart a wound so foul / Drunk, you weep like a kid."
Lekhfa—which means "invisibility" in Arabic—explores stark contrasts in their work: hypnotic riffs and pulsing dance beats play against lyrics about tyranny and depression. In the end, it's the band's potent combination of acoustic instrumentation and driving synth groove that pulls you forward, while in "Teskar Tebki" a glimmer of hope shows through: "You whose tears fall like bricks / In your heart, a branch still blooms."
Rami Abadir and Mostafa Onsy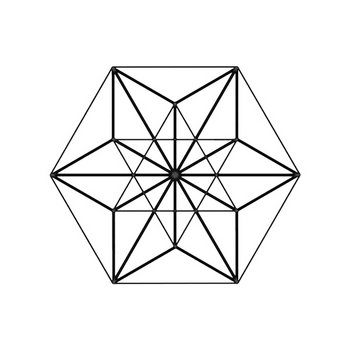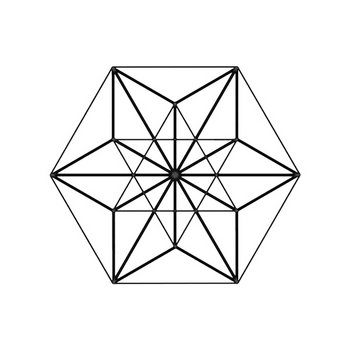 As one of Cairo's most outspoken writers and musicians, Rami Abadir has never been shy about his urge to rid himself of cliched notions like nostalgia and East-West fusion. And he's found a worthwhile partner in Mostafa Onsy, a producer with a deep knowledge of electronic music and a virtuosic command of Ableton Live.
In late 2015/early 2016, the two musicians started a new project. Sharing a love for IDM artists like Autechre and Aphex Twin, they bought a cheap sound card and synced Abadir's electronic instruments with Onsy's laptop. Their initial jam sessions were a "complete mess," Abadir recalls, but they recorded everything and kept fine-tuning their collaborations until they hit on something new in the form of a beautifully atmospheric, 20-minute composition that contrasts percussive glitches with meditative synthesizers.
Calling their project 0N4B, they made their live debut at their friends' concert series in October 2017 and followed that up in May with their full-length debut, dots. While the project and track titles allude to their fascination with digital data, there's nothing cold about the music, which drifts along like the dreams of a tiny AI robot, perfectly organic in a cosmos of ones and twos.
Jacqueline George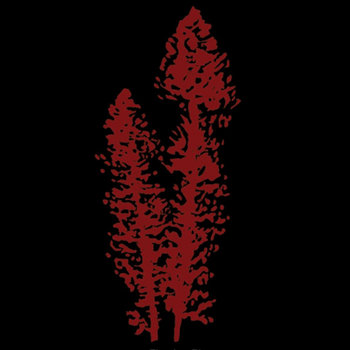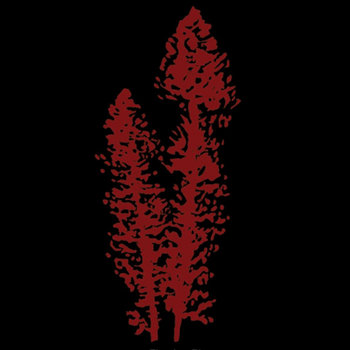 Merch for this release:
Compact Disc (CD)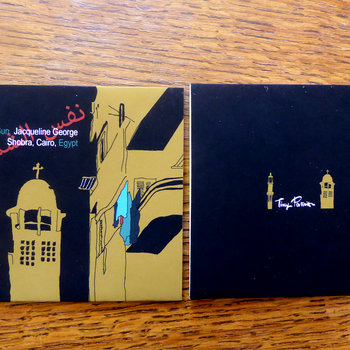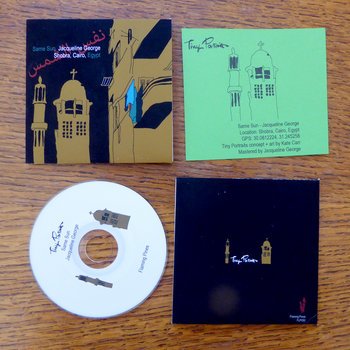 George got her start by studying drawing and visual art, but she gravitated toward sound in the late 2000s when she joined a series of media arts workshops at her school. One of the workshops was headed by the late Ahmed Bassiouny, a pioneer of sound art in Egypt, who taught his students how to identify the different sounds of their environments and conceptualize what they hear.
"We only had a background with visuals, not music at all, so he started to make us focus on how to listen and how to link between our imagination—or our visualization—and our ears," George recalls.
Bassiouny was killed by a sniper during the Egyptian revolution of 2011, bringing a tragic end to his workshops. But George has continued to apply these approaches to her work, using mind maps, theoretical research and a library she's built of field recordings to draw out the contradictions and transformations of Cairo's urban landscape. In "Same Sun," she paints an audio portrait of her home neighborhood of Shobra, a diverse area of Christians and Muslims that used to be verdant and green but in recent decades has seen massive population growth and urbanization.  
The piece merges the sounds of Arab Spring protests, Coptic chants, honking car horns and children playing. It's as playful as it is jarring, with voices warped and metallic noises piled on top of each other—a reflection of daily life in an ancient yet globalized megacity, where everybody's jammed together and the personal often plays out in public.  
"When I finished everything and listened to this track, I thought, 'This isn't just about Shobra,'" George says. "I think it's what happened in our country."