SCENE REPORT
Buh Records Catalogs the Expansive World of Peruvian Avant-Garde Music
By Noah Berlatsky · February 02, 2018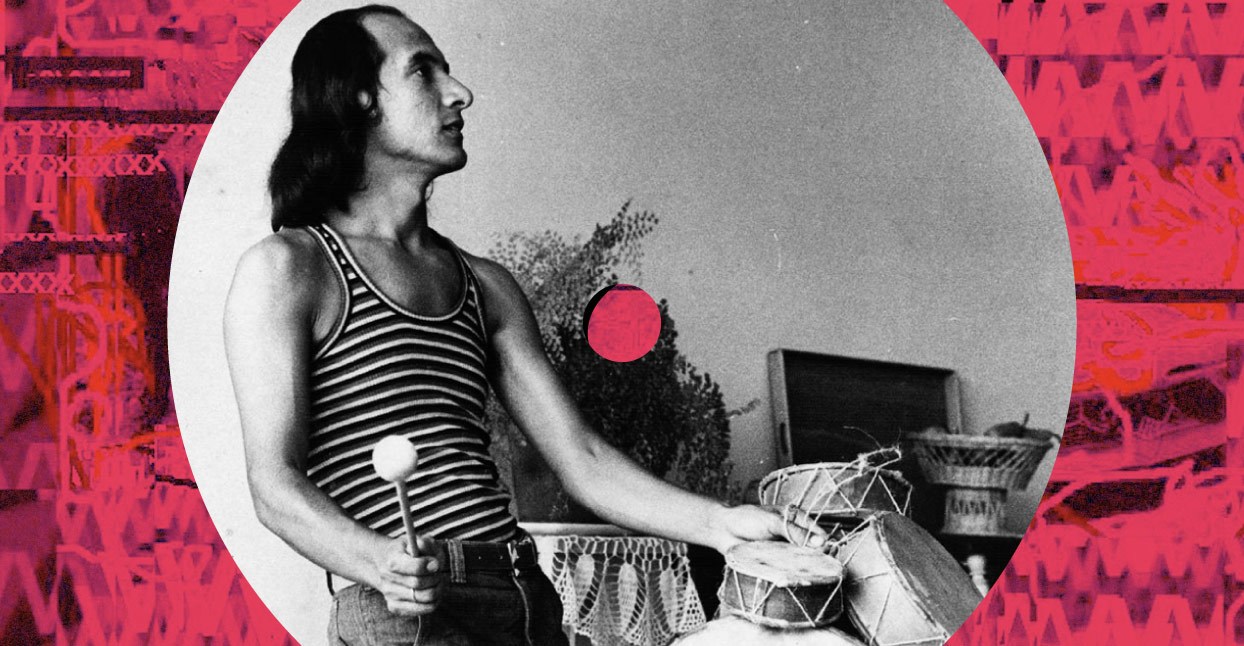 "I do not like genres," says Luis Alvarado, a journalist, researcher, musician, and the founder of Buh Records, a label devoted to the diverse world of Peruvian experimental music. "I like to think that I publish music that goes against the current, which is against the hegemonic, and that is very personal. The music industry now likes to standardize everything, to make everything homogenous and classify it into genres. With the label, I always want to explore alternative ways."
The word "buh" is translated loosely as "boo," the sound a ghost makes, because, Alvarado says, he wanted to release music to "perturb or bewilder." When Buh Records began in 2004, it was a boutique label, releasing 50 CD-R runs of albums put out by Alvarado's friends or acquaintances. Over time, though, Alvarado began organizing independent label fairs and concerts, and writing about the new music scene for publications in Lima. By 2010 he was putting out professional releases, and Buh had begun to gain an international reputation in avant-garde circles. Alvarado realized a personal dream in November 2017 when he managed to bring the psychedelic experimental rock band Acid Mothers Temple to Peru for a series of concerts—and released an album by them on Buh.
There is no typical Buh Records album; the label releases everything from feedback noise to contemporary composition, experimental rock to off-kilter pop. Many of the label's most exciting work, however, is archival. Alvarado is a passionate historian and archivist, and his Sounds Essentials series gives him a chance to research and resurrect crucial parts of Peruvian music history. "There is a fascinating story in Peru, as in many parts of Latin America," he says. "Unfortunately, our institutional research apparatus has neglected these stories of the Latin American avant-garde. So I have always sought to connect legends of Peruvian experimental music with younger generations."
Buh's catalogue currently includes close to 90 albums of frankly challenging material. Diving in is glorious, but it can also be a bit overwhelming. Below are 14 albums to get you started.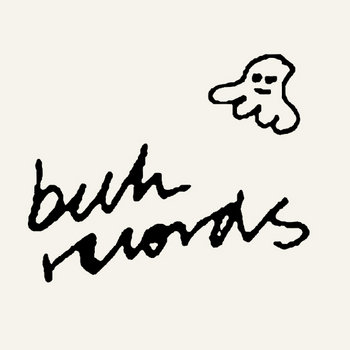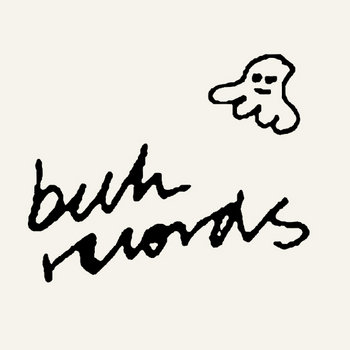 Merch for this release:
Vinyl LP
The work of Arturo Ruiz del Pozo and his contemporaries in the late 1970s and '80s is "a crucial moment of avant-garde music in Peru," Alvarado says. Ruiz del Pozo's Composiciones Nativas is built around an "integration of the ancient Andean Amazonian tradition with the avant-garde and experimentation." Ruiz del Pozo took the sounds of traditional Peruvian instruments and then subjected them to electronic and tape manipulation. The result is an eerie soundscape that hovers between electronic and acoustic sounds: Debussy staggering into Throbbing Gristle, or folk music dissolving and coalescing into ambience.
Merch for this release:
Compact Disc (CD), Vinyl LP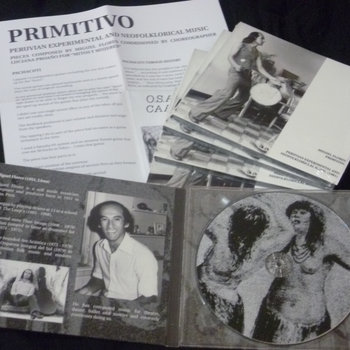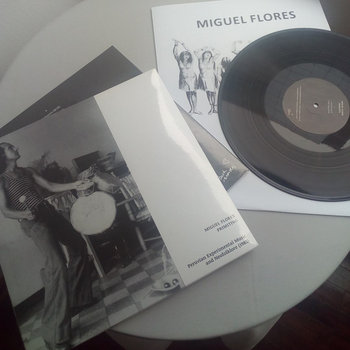 Drummer and multi-instrumentalist Miguel Flores played rock and Peruvian folk music before becoming fascinated by free jazz and the avant-garde scene. In 1981, he was commissioned by choreographer Luciana Proaño to create music for a dance titled Mitos y Mujeres. Flores's album, Primitivo, was unreleased for 35 years until Buh Records put it out in 2015, and it's not hard to hear why it failed to find a niche. The three tracks waver and wobble across a wide assortment of styles. The first track, "Pachacuti," plays like a jam band with recurring aphasia. The second, "Iranpabanto," is a 20-minute long exploration, starting with traditional-sounding drums menaced by electric lasers, and ending with a scraggly free jazz blowout. The last song, "Taki Onqoy," comes across as a combination of art music and exotica—Yma Sumac dropped into a conservatory. It's a splendid, invigorating mess, smooshing together old and new and whatever else Flores could find into a single unique, honking broadside.
Manongo Mujica & Douglas Tarnawiecki
Paisajes Sonoros

Paisajes Sonoros, like the albums by Flores and Ruiz del Pozo, is an effort to fuse avant-garde practice with the specific musical contexts of Peru. Tarnawiecki was an academic composer; Mujica was a psychedelic rock percussionist. The two of them traveled around Peru recording ambient sounds—wind, radio broadcasts, street noise. They then put together a soundtrack and recorded instruments over it—aided by the Afro-Peruvian percussionist Julio Chocolate Algendones, who was inspired in part by the instrumental traditions of Haiti and Cuba. The album is split into two tracks; "Paisajes Naturales" uses recordings of natural sounds; "Paisajes Urbanos," uses recordings taken from urban areas. Together, they form a kind of abstract portrait of Peru at the time, transmuted into sound.
Merch for this release:
Compact Disc (CD)
During the 1980s, Peru was torn by a serious economic crisis and a small scale civil war—a left-wing terrorist insurgency, and a right-wing government response which led to some 70,000 deaths over more than three decades. The violence and instability inspired a politicized hardcore punk movement. Taking cues from bands like Napalm Death and Seven Minutes of Nausea, punk musicians in Lima began to move in a more experimental direction. Visiones de la catástrofe documents the results—lo-fi grindcore feedback and scraping detached from any rock structure. The music is analogous to Japanese noise experiments, but there's little of the joyous snottiness of the Boredoms or the manic virtuosity of Melt Banana. Bands like Atresia make music that sounds like hunks of falling metal, while Phlegm's "Rupture Chaotic" consists of agonizing electronic pulses, people screaming, and unpleasant samples warning of nuclear war. Angry, raw, and a masterful example of the punk art of no art, Visiones de la catástrofe is a remarkable, beautiful response to pain and despair.
Alvarado's liner notes promises that Patricio Dalgo's "music" will damage both your ears and your sound equipment, and this is no idle boast. Cementerio de ideas is a single 18-minute explosion of brutal feedback screech, a la Lou Reed's Metal Machine Music. In theory, the sound here is created through the manipulation of other audio tracks, but the source material is completely erased under layers of violent distortion. Released in 2010, this was only Buh's tenth release—an early high point in alienation and bleeding ears.
Mysterious Argentinian duo Muriscia Divinorum and Aphra Cadabra were the first non-Peruvians on the Buh label; Alvarado released their album of wobbly psych-drone in 2011. The five tracks are simply labeled with roman numerals, and they tend to blend into one another in one 40-minute ritual throbbing chant. It's music you'd expect to hear playing for a sci-fi film where explorers witness the curious rituals of indigenous inhabitants of a far distant star, perhaps with some weird extraterrestrial saurians mewing and honking. The Argentinian and Peruvian musical scenes are quite close, Alvarado says, and (​(​(​vlubä​)​)​) frequently perform in Lima.
Merch for this release:
Vinyl LP, Compact Disc (CD)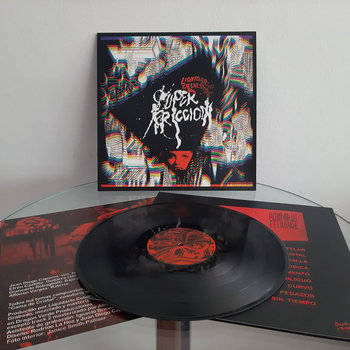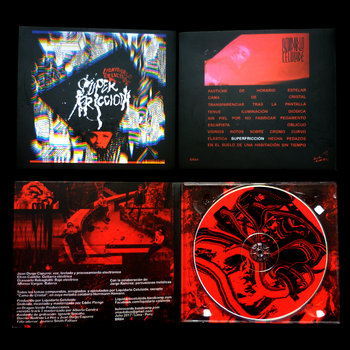 Noise rock troopers Liquidarlo Celuloide have been a Buh mainstay. Their 2005 No más video was the second release on the label, and since then Buh has put out another five of their albums. The most recent, 2017's Superfricción, is typical of the band—rockin' hooks with spiky, scuzzy Sonic Youth-esque dissonance. As drummer Alfonso Vargas cheerfully told me by email, the name Liquidarlo Celuloide literally means "Liquidate the celluloid"; it was chosen because it reflects founder and keyboardist Juan Diego's "fixations with horror movies and destruction." Vargas added, "It's kind of a macabre tongue-twister that conveys terror to both concert promoters and soundmen."
Henry Gates is an oddity on Buh in that his 2011 album isn't particularly odd. He's a bass player who performs lovely shoegaze-y pop with a touch of feedback static; the album sounds like the Jesus and Mary Chain in one of their mellower moods. Alvarado first heard the recordings on the album while hanging out at Gates's home, and decided to release them. It's a testament to Alvarado's wide-ranging taste—and also perhaps to the close-knit scene in Peru, where the underground is small enough that there's an easy commerce between performers with quite different styles. Gates has been focusing on his career in animation, but Alvarado is working on putting out another one of his albums soon.
Li Jianjong
1969
Guitarist Li Jianjong is a leader in the improv noise scene in China. He's recorded extensively and internationally, and his 2012 album for Buh links the label to a worldwide community of experimental music. 1969 draws a line between noise and psychedelia, and the music could easily be categorized as either; it's the same terrain Jimi Hendrix, Neil Young, and the Japanese collective Ghost have all touched. These two epic tracks slide transcendentally from ear-melting feedback raunch to ambient drift and back again; the title track is almost gleefully self-parodic in its unbelievably high volume use of wah-wah.
Violinist and composer Pauchi Sasaki and guitarist Juan Pablo Aragón create a sound-world of meditative ambient loops and electric swells on this 2014 release. There are parallels with Sigur Rós and with film music; it almost feels like a soundtrack to an imagined cinematic sci-fi dystopia, files of sad robots climbing dusty trails into the Andes.
Visual artist and photographer Trinidad Carrillo's 2015 album Birds of Ghosts is quavery ominous psychedelic folk with warbling vocals and electronic washes around the edges. As bands like Spires That In the Sunset Rise and Eartheater demonstrate, the blurring of the boundaries between folk and avant-garde is very much up to the minute, but Carrillo's work also harks back to older experiments by Miguel Flores and Arturo Ruiz del Pozo. Because Buh is committed to both historical reissues and contemporary releases, its catalogue provides unique insight into the ways in which folk artists have always looked forward, and the avant-garde has always looked back.
Architect and artist Solange Jacobs (aka Fifteen Years Old) has released two albums on Buh so far. Her first, The Image Lovers, was quite good, but the 2015 Abecedario is a stunning advance. Jacobs uses folk-tinged melodies and multi-tracked vocals to create short, oceanic New Age meditations. The result is a fusion of Enya, Juana Molina, and Gregorian chant, which manages to sound both strange and inevitable.
Merch for this release:
Cassette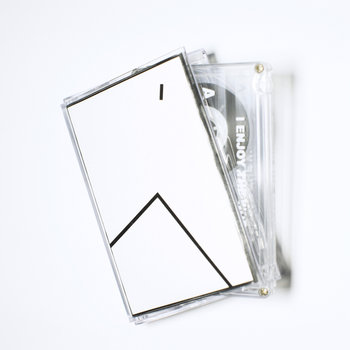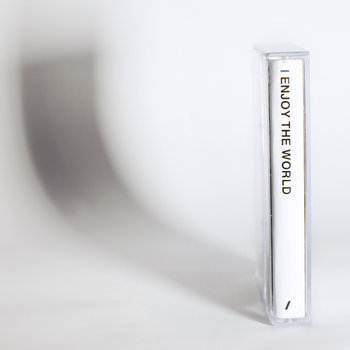 I Enjoy the World is an optimistic album title, and Efraín Rozas's music is equally sunny. Based in New York, Rozas conceived the 2017 work as a kind of spiritual experiment. According to the liner notes, he used techniques such as "sexual repression/excess, cybernetic disconnection/hyperconnection, fasting/psychoactive hyperstimulation, as ways of creating a personal mysticism." That sounds heavy and overthought, perhaps, but the album is anything but; the single 40-minute track slips into a comfortable groove and then throws frills, jubilant melodies, and sinuous electric Moog wails on top. The avant-garde is rarely so accessible.
Montaña Negra, aka Muriel Holguín, is best known as a visual artist and animator, but she's also performed in bands like Gomas in Lima. Canciones de Berlín is composed of five short, slow, wispy dream-pop songs. The high point of the album is probably "Brazo y Patada," in which the lovely acoustic melody duels with spatterings of electronic burps. As Alvarado told me, each song is "like a sigh, very deep."
-Noah Berlatsky