SCENE REPORT
Scene Report: Folk in Buenos Aires
By Evy Duskey · September 29, 2016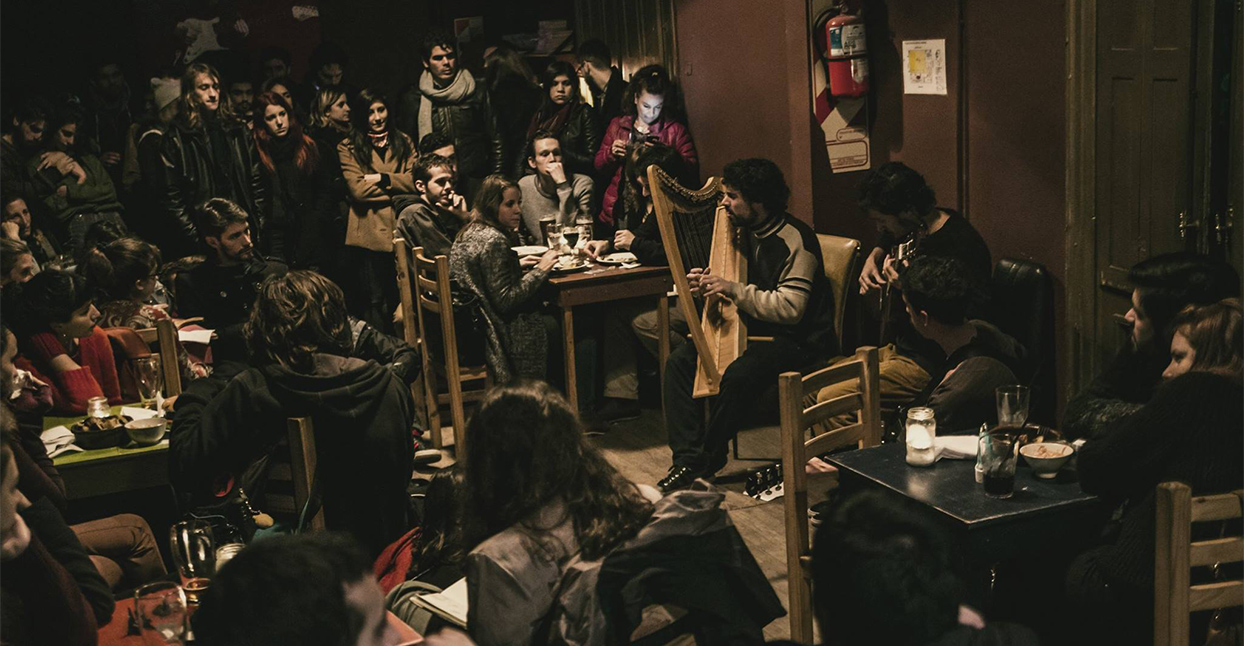 In the residential architecture of Buenos Aires, many of the most intriguing buildings are invisible to passersby, hidden down dimly lit alleyways. The Piso Horizontal ("horizontal floors," or PH for short) are perfectly suited for the crowded city blocks that they divide, making the most of every square meter of space for those that dwell within them. They also make the perfect venues for live music—long, rectangular rooms with tall ceilings (natural hall acoustics) and towering French doors that swing open to leafy patios, where attendees can gather as members of a mutual musical appreciation society to smoke cigarettes and chat without fear of disturbing the artists performing inside.
However, if the noise of a Black Sabbath cover band bleeds through the adjacent wall until 3 a.m., the neighbors might call the cops, and the game would be up. But maybe, if the music was too lovely, and the voices too compelling, the disgruntled neighbors would slowly put down their phones, transfixed, and everyone within earshot could continue to enjoy the show.
Enter the folk musicians of Buenos Aires—an extensive array of performers with influences spanning the genre, from traditional Argentine folklore (pronounced folk-lo-ray) artists such as Atahualpa Yupanqui, Eduardo Falu, Jose Larralde and Lena Valladares to the contemporary folk of North America. The most recent revival seemingly began with fingerstyle guitarist Mariano Rodriguez and psych-folk rockers Los Alamos, continuing to grow with increasing momentum over the last decade. This impressive rise has finally culminated with a batch of artists so fiercely supportive and collaborative that familial metaphors are all but inescapable.
The Buenos Aires Folk Family Tree
.
00:10 / 00:58
When Karina starts singing, the room goes silent—no matter how large and crowded the space may be (and often is). Soft spoken and gracious, her dreamy voice and impeccable guitar playing draw comparisons to Joni Mitchell and Laura Marling, while also remaining entirely her own. Karina's incredible talent had been incubating at Paul McCartney's Liverpool Institute of Performing Arts for four years before she moved back to Argentina to become an almost overnight revelation in the city's folk scene. Her album Casa Del Viento was released January this year.
.
00:10 / 00:58
Jonah Schwartz quickly made his mark on the folk music scene after moving to Buenos Aires from New Jersey over a decade ago, playing mandolin in Los Alamos and acting as one half of the folk duo Springlizard. He lists minimalist composter La Monte Young, Hindustani classical singer Pandit Pran Nath, and Appalachian-influenced drone banjoist Nathan Bowles as the main influences for this most recent project.
.
00:10 / 00:58
Cobach's melodically pleasing voice is indicative of her musical initiation as a member of the a cappella quintet Matimbé, which disbanded in 2014 due to the departure of one of its members for Germany. At this point, Cobach began her soloist journey, but these days she seems rarely alone. At a recent show celebrating the release of her EP Time has come as well as her 29th birthday, Cobach called upon guest after musical guest to play with her for a room packed to the gills.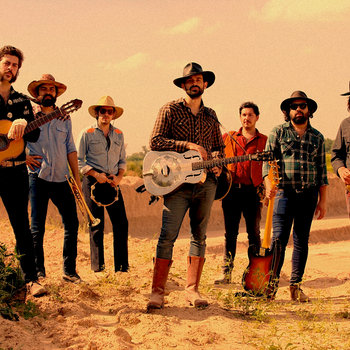 .
00:10 / 00:58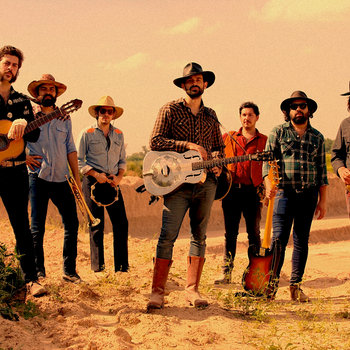 Old-school folklore meets Spaghetti Western in this eight-piece band that began with the tagline "tres bandidos, tres hermanos (three bandits, three brothers)." The founding trio of Diego Petrecolla, Martin Garrido and Juan Cruz Chiappara were all members of the locally popular psych rock band Furies, when they took a trip to Northern Argentina, bought a charango (an Andean blend of mandolin and ukulele)and began recording songs.
.
00:10 / 00:58
There is something neat and tidy about an American leading an Americana band in Argentina—but maybe not so much when he sings in Spanish. Frontman and songwriter Charlie Higgins studied music at Oberlin before moving to Argentina in 2008. He somehow found himself writing songs in Spanish for a cumbia and tropicalia band, which he later realized worked surprisingly well in a folk-rock context. In Casita's first EP, "El Peso del Amor," the Calexico and Wilco influences are pretty heavy, while Higgins' lyrics in his second language lead to some pretty interesting places.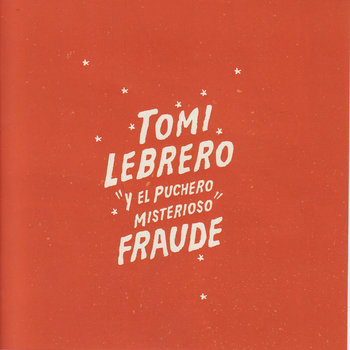 .
00:10 / 00:58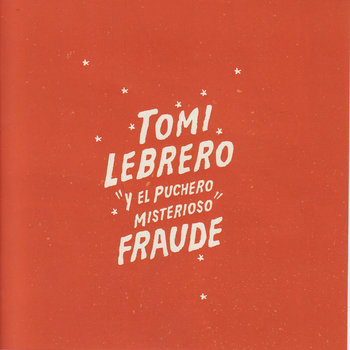 Eschewing the banjo for the more local bandoneon, Lebrero is a well-established staple of the Buenos Aires folk scene, bringing a unique blend of tango and folk to stages all over the city since 2005. A city dweller inspired to write folklore from the earthly experiences on his grandfather's farm in the Buenos Aires province, he received international attention in 2010 after performing in one of Vincent Moon's most asked about Take Away Shows.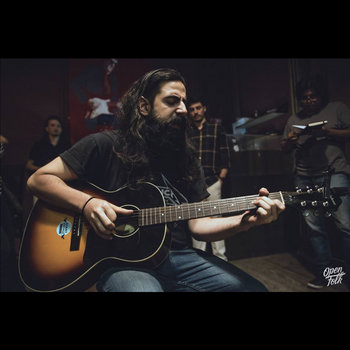 .
00:10 / 00:58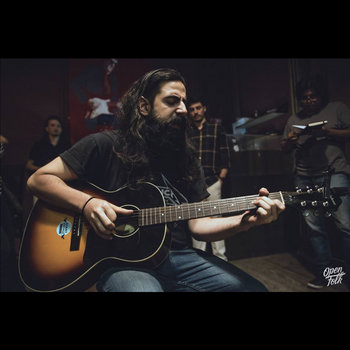 Hailing originally from Venezuela, the avid guitarist moved to Buenos Aires in 2005 to pursue a career in music, but really began his foray into blues and folk when he focused on the guitar technique of both genres five years ago. Most influenced by the American folk classics, Zditowkski participates in several side projects with Vismara, Cobach, and Higgins, among others.
Supporting Players
A producer and photographer with a shared passion for Argentine music and culture tour the country in a beat up VW bus, asking those they meet on their way, "What is folklore?" Filming intimate concerts by musicians from places as far Neuquen and Bahia Blanca, the Youtube series is perfect for discovering lesser known artists, especially outside of the typical city circuit.
Fostering a philosophy of quality and inclusion, founders Fede Petro and Martin Grossman are veritably leading the charge for the folk scene of Buenos Aires, with an event every Tuesday night in which anyone and everyone can perform three songs. "We just want people to have an incredible time, the musicians to have a place to show their music and get to know a new audience, and above all, grow, Grossman says. "Open Folk is a family, in which whoever wants to join has the opportunity to do so." Check out their first compilation, released just this past December.
Cultural Centers
"Playing live used to be full of shitty pizza and warm quilmes, but the pizza has improved, and now there is better beer"—Jonah Schwartz (Diente de Madera)
If folk is the music of the people, it is only logical that the genre's favored venues be not only a stage to play on, but also a place to gather and share ideas amongst like-minded individuals. Part concert hall, part bar, part community center, the aptly named cultural centers of Buenos Aires have become so heavily ingrained in the live music scene of Buenos Aires that it's hard to imagine being a musician without them.
Many are less than legal, meaning that they are always popping up and disappearing all over the city. However, those that have weathered the test of time (and the occasional police shut downs) to become scene favorites all share one thing—a respect for musicians by both the venue staff and its audiences. Or, put another way by one of the musicians, "…the bar is far away enough from the stage where you don't hear the blender while they're making margaritas."
Here are a few that make the cut:
C A F F (Almagro/Abasto)
Previously an automobile repair shop in the heart of a historic Tango neighborhood, the "Club Atletico" was founded in 2004 by the famed Orquesta Tipica Fernandez Fernando. Although the cultural center has never lost the tango focus of its founders, it has become a popular venue for folk and folklore musicians alike, and a neighborhood favorite to grab a beer on a sweltering summer day.
Perhaps one of the best-sounding cultural centers in the city, El Universal is a gorgeous old house on a quiet alley just around the corner from Plaza Serrano—a heavily frequented spot by both portenos and tourists alike. Open Folk programs the entire venue's content Tuesday-Sunday, and judging by the always-crowded patio, the partnership must be a good one.
A semi-secret cultural center famous for their Pacmanguche (a burger in the shape of a PacMan), this venue is many musician's favorite to play unplugged sets for those who can squeeze themselves around a table nearby. Just don't ask the shrewish woman with glasses for her extra chair—she needs it for her coat. Trust us, we already asked.
Not actually a tree house, but just as charming, the former home of Open Folk nights is much loved for its cheery interior and convenient location, just a few short blocks from the D line subway. This swiss-army knife of cultural centers hosts an extremely popular folk showcase every Saturday night, as well as theatre workshops, art classes, artesanal craft fairs, and more.
While not a cultural center per se, this neighborhood hole in the wall is a counterculture mainstay, and always has an acoustic guitar waiting to be played. The owner Julio dishes out whatever he feels like on that particular night (usually some kind of milanesa and a piping hot tortilla de papa) to those who call in advance. The wine is plentiful and cheap, the chairs scarce and ramshackle, and the crowd always familiar, seated at long, perilously balanced tables on the sidewalk outside.
—Evy Duskey