SCENE REPORT
A Guide To Bristol's Contemporary Post-Punk Scene
By Ben Lynch · February 03, 2021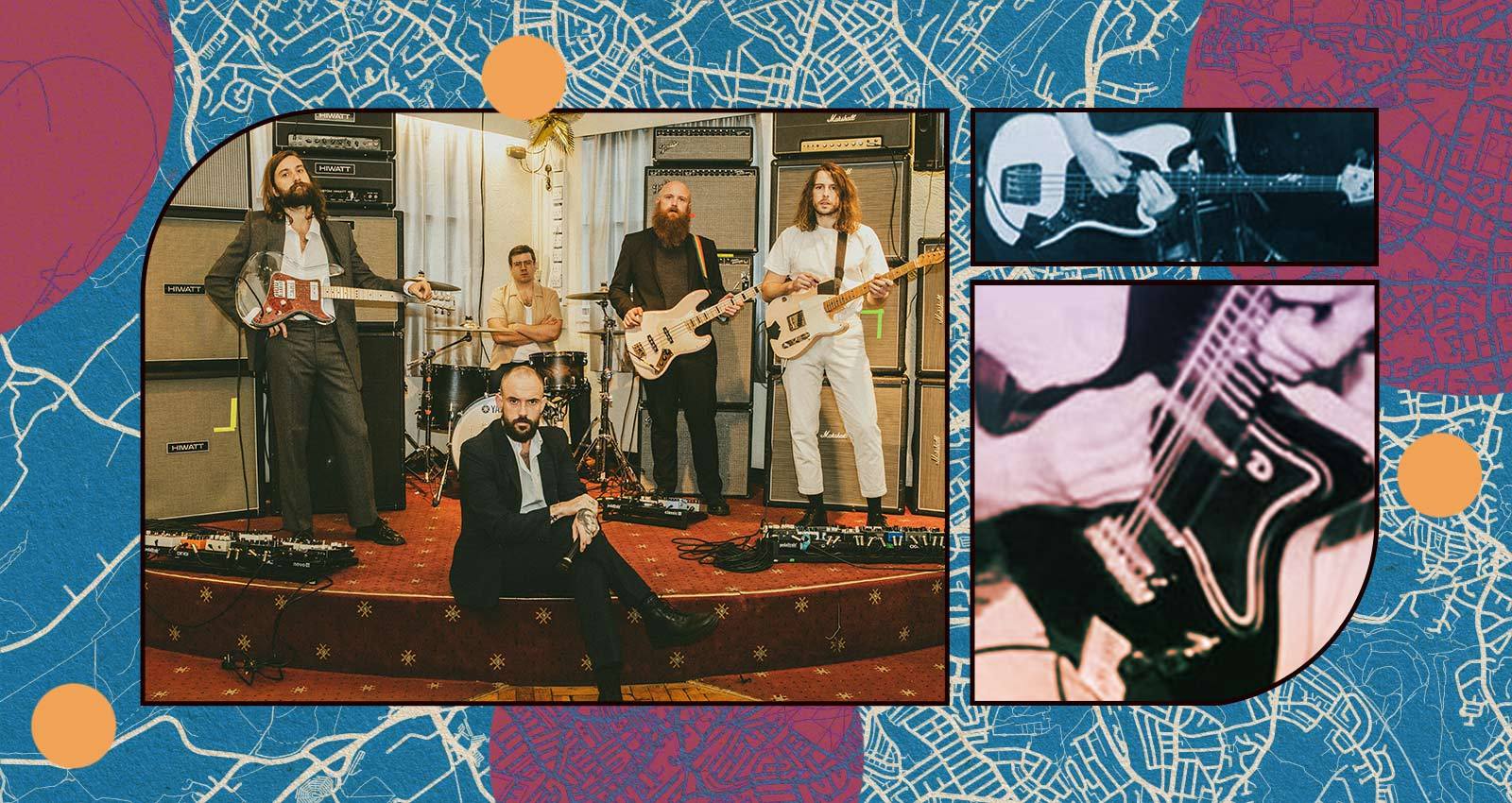 Just as Liverpool will always be associated with the Merseybeat sound of the '60s, Bristol remains largely defined by the towering legacy of late '90s trip-hop. Despite the international acclaim for the city's dub and electronic scenes, it's the enduring influence of acts like Portishead and Massive Attack that continue to dominate conversation about the sound of Bristol. Trip-hop's long shadow has often meant that other musical movements are banished to obscurity.
But the city's new crop of punk and post-punk bands have no intention of going quietly into that same darkness. (Some of this, no doubt, is due to the high public profile of local post-punk darlings IDLES.) The current wave of punk and post-punk bands don't operate in a vacuum; instead, they exist side-by-side with a plethora of acts performing everything from electronic to art-rock. Collectively inspired by a desire to push their music to extremes, many of the city's artists have forged a style that could only be devised on the UK's west coast.
"Bristol's music community is bound by this amazing love of extremity: taking ideas to end points so bizarre and ambitious, the music seems to come from thin air," says LICE vocalist Alastair Shuttleworth. "Take Giant Swan, for example: they're two guitarists for art-rock band The Naturals, who used their pedalboards and vocal loops to make drone music, then incorporate a drum machine. Now, you've got [their song] "55 Year Old Daughter" which sounds like nothing else out there".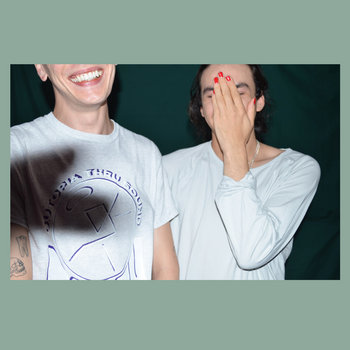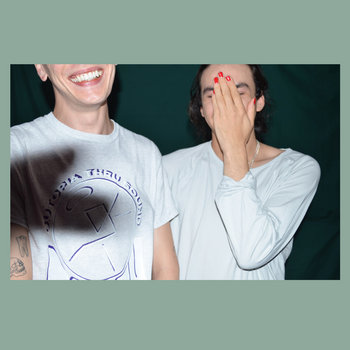 Merch for this release:
Compact Disc (CD), Vinyl LP
Fueling the community's desire to subvert expectations and encourage new approaches to music, local labels and collectives, such as Howling Owl Records, Breakfast Records and Avon Terror Corps, have been instrumental in developing a platform for the current scene. Bristol's abundance of esoteric venues and spaces, from established institutions such as The Exchange and The Louisiana as well as crypts, pizza shops, and a host of other DIY favorites, have similarly encouraged the local desire to do things differently.
Joe Sherrin from Milo's Planes describes how he and brother Harry found refuge amongst the madness from day one: "When we started doing Milo's Planes, Howling Owl Records were smashing it big time. We spent years going to all their filthy shows, soaking all those bands up and being particularly obsessed with Velcro Hooks and Oliver Wilde. So that was very influential to see and be a part of. Howling Owl actually put out our second album, Delivering Business Success."
As with many scenes that operate outside the mainstream, Bristol's experimental ethos is finding itself increasingly threatened. Rising house and rent prices, painfully underfunded arts initiatives, and a growing aversion from audiences to engage in music discovery beyond streaming services has left many musicians struggling. Rather than bow to the pressures, however, Shuttleworth believes this dire reality also brings opportunity. "The experimentation, supportiveness, DIY entrepreneurship and eclecticism of this family has shaped our attitudes to LICE from the start. Things we do that might seem weird—whether it's building our own noise instruments, setting up our own label, or managing ourselves—all come from a self-reliance we learned here. Bristol's music is under-financed and underexposed, meaning that young bands aren't plucked quickly by fastidious A&R's. Instead, they grow into all sorts of weird and wonderful shapes, and have to rely on themselves and the other artists here if they want to do anything serious."
Fortunately, this local fervor and ambition has enabled the scene to continue not just surviving, but to also thrive with all its glorious eccentricities. Below, we run through some of the punk and post-punk acts at the core of this vital experimental community.
Merch for this release:
Compact Disc (CD), Vinyl LP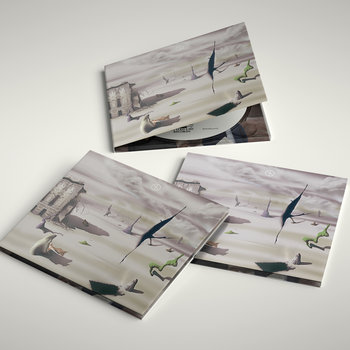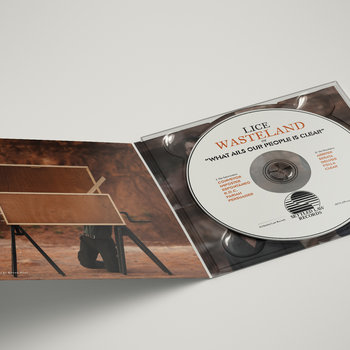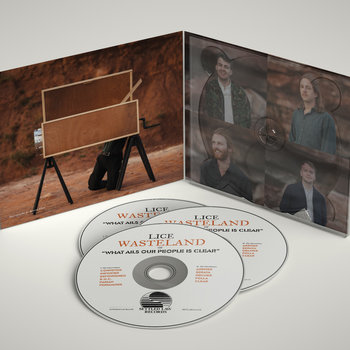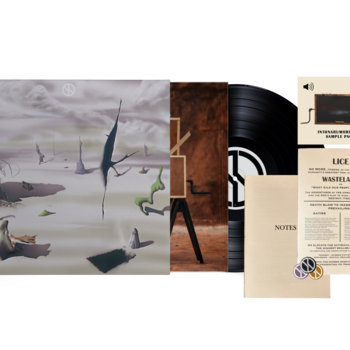 Described by Joe Hatt of fellow Bristol outfit Spectres, as "the kings," LICE's divergence from typical verse-chorus-verse song structures and their love of sci-fi storytelling marks them as distinct even in the local scene. "Political music should bring about change in ideas and perceptions, and this is something you can best show in prose fiction," explains vocalist Alastair Shuttleworth. "In our album, characters have arcs, conflicts, and change their minds—along with their shapes and places in space-time".
Their debut, WASTELAND: What Ails Our People Is Clear, is a wild and unexpected ride, pairing a volatile wall of sound with Shuttleworth's dystopian concept, featuring, of all things, time travelers and talking penises. From the industrial weight of opener "Conveyor" to the fretful prog of "Deluge," the record is a mighty testament to the many threads that form Bristol's thriving hub—a point not lost on Shuttleworth. "For all of its structural strangeness, WASTELAND is dominated by simple motifs that develop and renew themselves in ways inspired by Steve Reich and Philip Glass, but expressed through the cold, alien sounds we got out of our instruments—influenced heavily by friends in Bristol's music community".
Merch for this release:
Vinyl LP, Compact Disc (CD), 7" Vinyl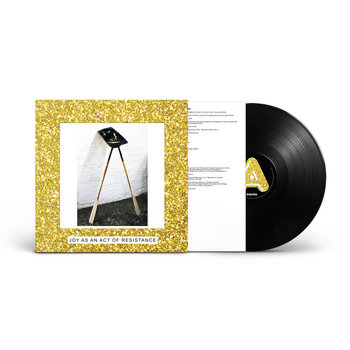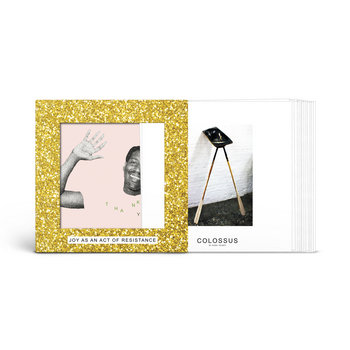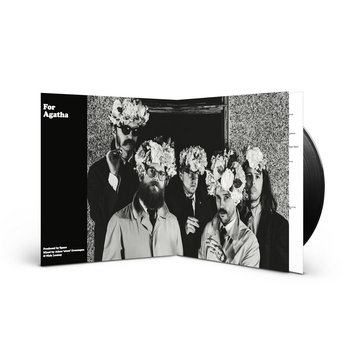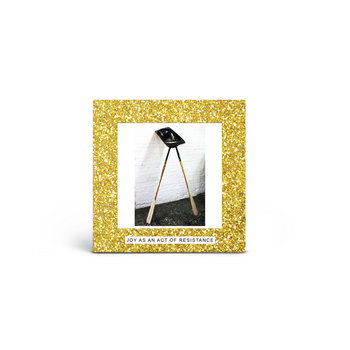 Given the run they've had over the last few years, IDLES need no introduction. With a Brit Awards nomination and a UK number one record (2020's Ultra Mono) under their belt, the four-piece, fueled by the endless energy of vocalist Joe Talbot, have taken their rollicking post-punk right to the top. Imbuing righteous fury with a biting sense of humor ("Never Fight A Man With A Perm" is a genuine peach of a song title), IDLES are perhaps the band that has done the most to give Bristol's punk and post-punk acts the exposure they deserve.
Violently lurching between brooding and unruly, Heavy Lungs are anything but predictable. Enthusiastically backed by IDLES, not just as tourmates but also within their music (IDLES's track "Danny Nedelko"' is named after Heavy Lungs's vocalist and Heavy Lungs reciprocated their love for the IDLES vocalist with their song "Blood Brothers" from the excellent EP Straight to CD), the band have forged a reputation as a live tour de force, and as ferocious on record as they are in the flesh. Nedelko's drunken barks at times recalls the drawl of Iceage's Elias Bender Rønnenfelt, capable of evoking emotions both vulnerable ("Blood Brother") and furious ("Jealous"), all ensconced in a style as haunting as it is caustic. Not bad for an act that initially formed as a gag.
Merch for this release:
Vinyl
With a sound drawing on noise rock and industrial as well as punk, Spectres sit towards the abrasive end of our list. Known for their domineering sound and antics railing against industry sources (their video for "This Purgatory" spoofs BBC Radio 1's Live Lounge, or "the tragedy of our times" as the band describes it, is an especially notable incident), Spectres's involvement goes beyond just performing; the band's Joe Hatt and Adrian Dutt also run the essential Howling Owl Records. Choucoune Asphyxiate Repeat is a ruthless and unforgiving piece of music, a true display of the band's pedigree from their post-punk credentials (the title track) to their darker, more angsty capabilities ("EVOL").
Merch for this release:
Compact Disc (CD)
For an act obsessed conceptually with tales of the macabre (vocalist Caitlin Elliman has spoken publicly of her fascination with death), it's rather fitting that wych elm formed to play a Halloween gig back in 2017. Since that fateful day, the band have released a series of singles, culminating in their debut EP, Rat Blanket, in 2019. A considered and contemplative batch of post-punk, Blanket is at times starkly beautiful, but never without an implicit sense of menace. Elliman draws on the gothic grunge vocal style of groups like Hole and The Smashing Pumpkins, and the album's darkness is offset by moments of tender melancholy, as on "School Shooter," a track written in response to comments from classmates on Elliman's appearance while at school.
With new music in the works, Elliman told Nitelife in a recent interview, "I'm ready for this now. I feel like this really represents how I feel right now about current issues, about myself. I'm ready to record it and get it out".
Merch for this release:
Vinyl LP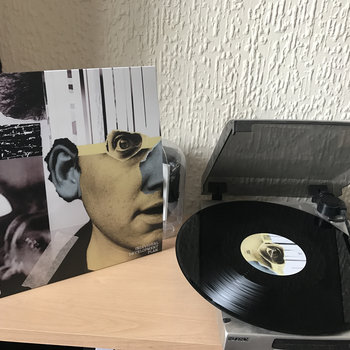 Over the course of a handful of full-lengths and other releases, Milo's Planes, formed by brothers Joe and Harry Sherrin, have flirted with a range of styles, imbuing their sound with influences from emo to math rock and fuzz. Underpinned by the will to experiment and the fervent energy of acts like Fugazi, the band have their heart firmly within the punk ecosystem, a connection made clear on their latest release, 2017's Individual Development Plan. A demanding and furious listen, it showcases their wide-ranging racket on highlights like "Catalyst" and "Stifled Ambition."
The self-described "all-female, queer" post-punk trio Grandma's House, formed "because we were incredibly frustrated with things that were happening in the world." Their two singles to date, "No Place Like Home" and "Devil's Advocate," both released in 2020, are as haunting as they are mesmerizing. The chugging chorus in "No Place Like Home," in particular, articulates the heightened frustration felt by many young people residing in the UK these last few years, vindicating their formation as an apt artistic response to our turbulent times.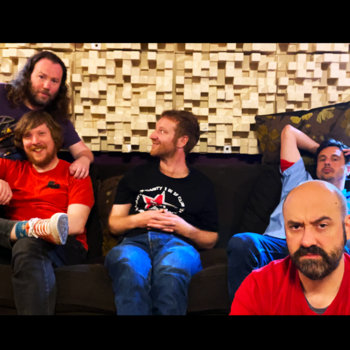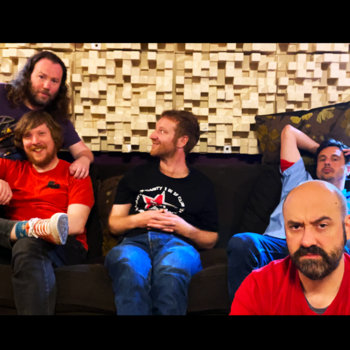 Merch for this release:
Compact Disc (CD), T-Shirt/Apparel, Vinyl LP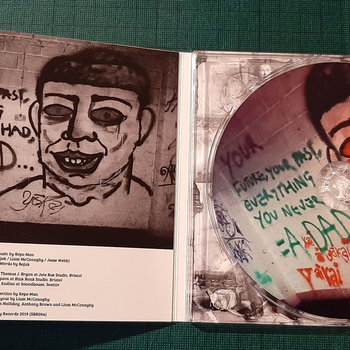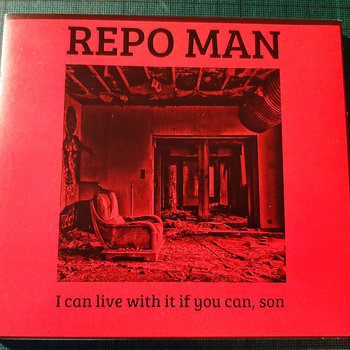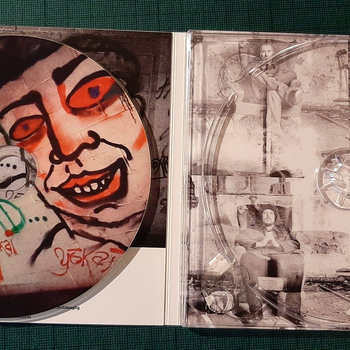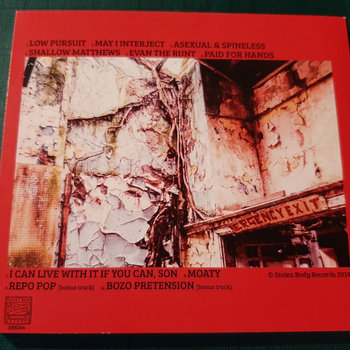 Fluctuating time signatures, tormented guitar lines, and ambitious vocal expeditions, Repo Man are, without doubt, one of Bristol's most curious acts. Often compared to similarly poetic and provocative post-punk bands such as The Fall, Repo Man's sound is punctuated with sax and anchored in distinctly raucous vocal performances. Since their 2013 debut All Mind In The Cat House, the band have continued to refine their sound, culminating in their third release, 2019's I Can Live With It If You Can, Son. A hectic and wildly erratic record, its enthusiastic exploration of post-punk, jazz, and spoken-word, particularly on highlights such as "May I Interject," confound and thrill like few other bands—in Bristol, or beyond.
"There is no joy but noise" is more than just a tagline on J. O. Y.'s Bandcamp bio; it's also the mantra the quartet seem to live by. Formed from the remains of two defunct acts, they write sleazy, grungy post-punk, generously propped up by a consistent dousing of crackling distortion. Their latest single, the blistering "Stench," directs all proceeds to either Bristol's The Old England pub or the UK's Music Venue Trust, a notable gesture at a time when the arts industry has been suffering.