SCENE REPORT
Going Beyond: The Forward-Moving Sounds of Modern Belfast
By Brian Coney · February 12, 2018
At the height of civil war in 1978, Belfast punk heroes Stiff Little Fingers released their career-defining single "Alternative Ulster." Its fist-clenched refrain, "grab it and change it, it's yours," raised a middle finger to conflict, acting as a kind of open letter to the citizens of Northern Ireland to resist and reset. Forty years—and much resetting—later, Belfast has evolved from the bleak milieu that once made being a musician in the city an inconvenience at best.
As it freed itself from the 30-year civil struggle known as the Troubles, as a musical city, Belfast thrived with its back against the wall. From the punk revolution of the late '70s, to David Holmes's nigh on mythical art college residencies in the mid '90s, submission has never been an option. A true alternative—through sound and resistance—has. While there has often been a tendency for certain tastemakers in the city to evince the well-meant, yet slightly problematic notion that, "things are the best they've ever been," Belfast is currently experiencing its strongest creative upswing in years. Indebted to a community of independents with diverse artistic perspectives, there is a real sense that the city has the capacity to be world-beating.
For the 330,000 people who reside in Belfast proper, opportunities for musicians and producers are rife, and a burgeoning network of venues, labels, and promoters have woven a tight-knit community of visual artists, writers, videographers, and photographers. On the small-to-medium venue front, Black Box, the Menagerie, Voodoo, Empire, and Limelight are not merely reliable but actively involved participants in their underground scenes, while the likes of Crescent Arts Centre, Foundry, S13, the Warzone Centre, and the newly re-imagined Telegraph Building offer pan-genre spaces that more than hold their own.
As for the bigger picture, from annual industry conference/showcase Output and the city's dedicated music hub Oh Yeah Music Centre to electronic festival AVA, Start Together Studio and the world-class Sonic Arts Research Centre, fledgling creative spirits need not look far for support. Bolstered by imprints such as Touch Sensitive, Solid Choice Industries, and CF Records, who bring first-rate domestic sounds into global view, and promoters—including Moving On Music, Strange Victory, Shine, and GIRL—regularly announcing bills uniting the local with the legendary, Belfast's sonic conspirators operate in increasingly fertile and internationally-minded surroundings.
While they may not don the imprint of Stiff Little Fingers' seminal anti-call to arms, these are some of the Belfast-based acts that are confidently eking out a truly "Alternative Ulster."
Merch for this release:
Vinyl LP
Formed by guitarist/vocalist Cathal Cully and drummer Neil Brogan (in order to support San Diego's Wavves at a show back in 2009), the surf-leaning first iteration of Girls Names both served as a reminder of the potency of sonic wanderlust and helped usher in something of a new dawn for forward-moving guitar music in Belfast. Bassist Claire Miskimmin and guitarist Philip Quinn soon entered the fold, and helped concoct the stark doldrums of The New Life back in 2013. Having once said that "living in Belfast just makes you focus on your own art," frontman Cully has always posited Girls Names—who have zig-zagged the continent several times—as a European proposition. Blurring the lines between post-industrial anxiety, post-punk, and ambience, 2015's Arms Around a Vision confirmed this credo. Their fourth studio album is out on Tough Love Records later this year.
Merch for this release:
Vinyl LP
From Cork's The Altered Hours to Dublin's TWINKRANES, the island of Ireland has no absence of cosmically-inclined artists. Perhaps the most commanding of them all is Documenta, a Belfast-based septet whose brand of lysergic drone-pop espouses Peter Kember (aka Sonic Boom, of Spacemen 3)'s watertight mantra, "three chords good, two chords better, one chord best." Running with that idea of minimalism equals maximalism, and imbuing it with a beatific four-guitar attack and repetition (repetition, repetition) the Joe Greene-fronted band's Touch Sensitive-released second album, Drone Pop #1, is widescreen, kosmische-leaning psychedelia at its most rapt and restrained.
Few Belfast artists tread a more singular path than composer, sound designer, performance artist, and filmmaker DIE HEXEN. Intersecting glowering electronica, dark ambience, and synthpop, her phantasmal brew of gothic influence and image stems from the same dusky netherworlds as Numan, Lynch, Vangelis, Carpenter, and Goblin. Described as "an audio-visual metaphor to represent the moment between life and death," "Lunar Terminator" distills her ambitious scope to a perfectly oppressive seven-minute audio-visual sound field installation. Her aim for 2018? To take the listener "to places [they] have never been through music, visual, and performance."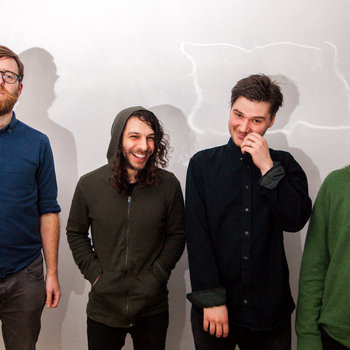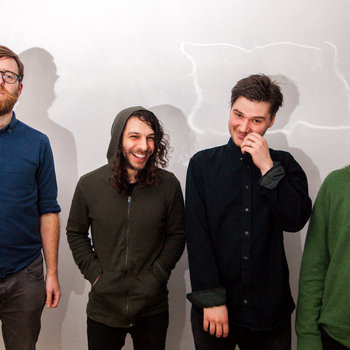 The explorative, boundary-warping instrumentalism of Blue Whale is much too cunning to be neatly slotted into boxes marked "post-" or "math-." Reimagining the heady rock cubism of Captain Beefheart via Can's limitless trial-and-error, Michael O'Halloran, Ben Behzadafshar, John Macormac, and Andrew Melville are magi at striking a midpoint between abandon and pure solidity. While a recent hometown show as Damo Suzuki's "sound carriers" confirmed their bent for spontaneous creation, their upcoming debut album, Process, is expected to expand upon the jazz-flecked, experimental sorcery of recent single "Jack Irons."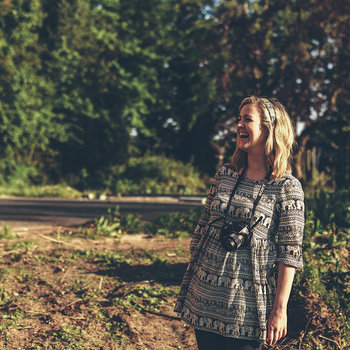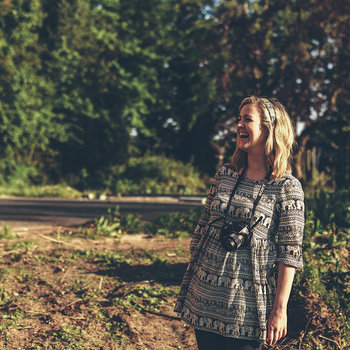 Counting Debussy, Baths, Apparat, and Nils Frahm amongst her main influences, Rachael Boyd marries piano, strings, electronics, and manipulated vocals to create richly textured folk-leaning compositions that straddle the flux and form of post-classical and contemporary electronica. Having lent her talents to the music of Northern Irish solo artists including Malojian, Ciaran Lavery, Ryan Vail, and Joshua Burnside, Boyd has been a familiar, synergistic presence in Belfast over the last few years—but it's in her own material where her wide scope shines through best. Conjuring the disembodied drift of Thom Yorke's solo work, the prepared piano of Hauschka and the meditative glitch of World's End Girlfriend, latest single "Keep Your Head Up" is a high mark of Boyd's to date.
A founding member of erstwhile Belfast alternative rock trailblazers LaFaro, Herb Magee entered polymath territory when he outed himself as a fully-formed bedroom producer back in early 2016. The first fully-fledged expression of this new solo journey as Arvo Party, his self-titled debut album made for an assured, carefully-crafted trip traversing drone, dense ambience, and shapeshifting electronica in the vein of Wolfgang Voigt, Jean-Michel Jarre, and Tangerine Dream. Though it's still early days for Arvo Party, Magee has emerged as a phenom for creating prismatic soundscapes that betray real focus and finesse.

Merch for this release:
Vinyl LP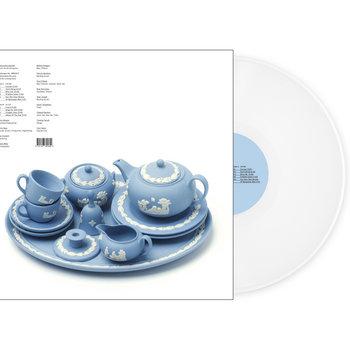 Formed in Belfast's world-leading Sonic Arts Research Centre in 2014, Robocobra Quartet mine gold with their mix of jazz, spoken word, punk, and avant-garde noise. Led by drummer, vocalist and de facto frontman Chris Ryan, their debut album, Music For All Occasions, presented a triumph of controlled experimentation, intuitive economy, and—at the root of it all—pure praxis. While Ryan's rousing narratives tend towards monologue, magic is spun when they strike up conversation with Tom Tabori, Thibault Barillion, and Nathan Rodgers's sublime meld of sax, flute, and masterfully-manipulated bass. At some point in between making a dent at European festivals including Words on Fire, Crossing Border, and ESNS over the last few months, a new full-length record has been completed and waits in the wings for release later this year.
Merch for this release:
Compact Disc (CD), Vinyl LP, T-Shirt/Apparel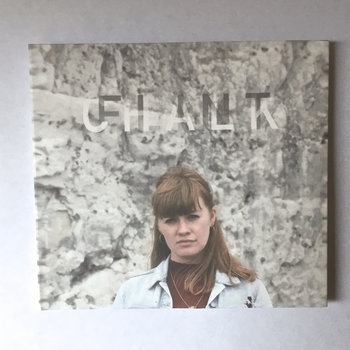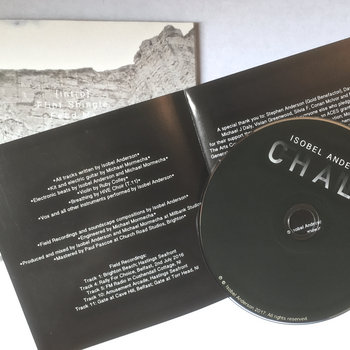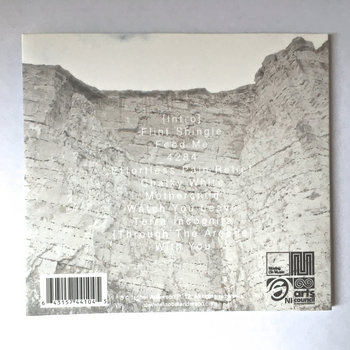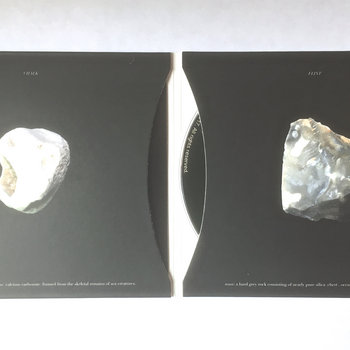 Having moved to the city to study for a PhD in sound art at Queen's University's Sonic Arts Research Centre, Sussex-born musician Isobel Anderson has lived and created in Belfast for a number of years now. Spanning songwriting, production, and ambient field recordings, her fourth album, CHALK/FLINT, is a feat of delicately textured, intimately-woven alternative pop. From self-proclaimed symphony to the sea "Flint Shingle" to "Feed Me"—a peak that sees harmony and counterpoint come to the fore exquisitely—Anderson fashions her internal worlds with vital themes and personal detail ranging from bodily autonomy ("_4284_") to the inner complexities of suffering from tinnitus ("Effortless Pain Relief").
Merch for this release:
Cassette, Vinyl LP
Intermittently written, recorded, and mixed in a Belfast bedroom over four years, Structures and Light by Group Zero (aka Girls Names' frontman Cathal Cully) is a debut bearing the hallmarks of an artist slowly unravelling and refining his prowess in untested territory. Largely inspired by a viewing of Light Pyramid by Heinz Mack from the post-war Dusseldorf-based Group Zero art movement, the album—released on the ever-reliable Touch Sensitive last year—merges brittle cold wave gems with pre-dawn electro throwdowns and industrial dread over 10 tracks. The result is suitably intoxicating. Taking cues from contemporary producers such as those on L.I.E.S., Diagonal, Optimo Music, Blackest Ever Black, and PAN, Cully said making the record was "an exercise in my own development, and it was fun. It brought the naivety and spontaneity back to making music."
Merch for this release:
Vinyl LP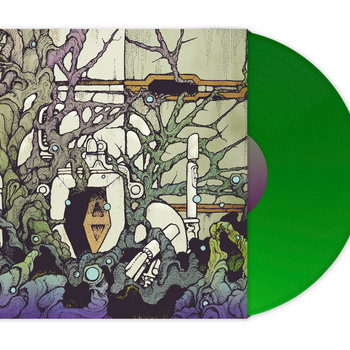 Formed in Belfast in late 2004, Slomatics' manifesto is frankly unfuckwithable: "to reduce riffs to a primal state of heaviness, to produce music which whilst imploding under its own weight, creates a joyous and euphoric state of well-being which can only be obtained with a slew of vintage amplifiers, fuzz pedals, analog synths, and an alarming array of percussion instruments." Their aim is not merely true but—as their output to date fully attests—already accomplished. Having built a strong following both at home and much further afield, nowhere is Slomatics' caste of creeping, solar-plexus-rupturing space-doom more emphatically on display than on album number five, 2016's Future Echo Returns.
Merch for this release:
Cassette, Vinyl LP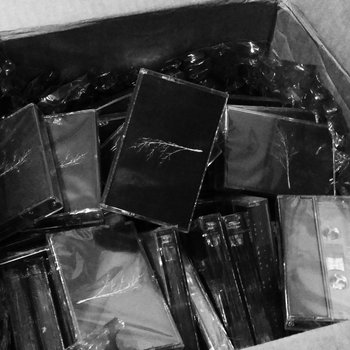 A decimating assault of ultra-extreme blackened grind, The Sweat of Augury by Unyielding Love ranks up there with the most compelling Irish debut albums in recent memory. Aiming its crosshairs between grind, hardcore, powerviolence, and harshest noise, the record—which was released through Sentient Ruin—is a face-melting, 20-minute blitz where the band's remarkable musicianship and bent for controlled chaos take center stage. If you get it, don't pass up the chance to catch the eight-limbed, self-exorcising machine that calls itself Unyielding Love live.
Since parting with Girls Names in 2012, Neil Brogan has lent his full attention to Sea Pinks, a project that has seen the frontman, along with bassist Steven Henry and drummer Davey Agnew, steadily earn their stripes as probably Ireland's finest purveyors of bittersweet guitar pop. Unveiled a year on from the well-received Soft Days, their sixth album, Watercourse, was released to a squall of well-deserved critical acclaim last year. Cramming 10 songs into 33 minutes, it's a brisk yet brilliant release veering between the dream-soaked jangle-pop of tracks such as "Into Nowhere" and the Buzzcocks-ian "Playin' For Pride." With it, Sea Pinks underscored their standing as easily one of Belfast's most consistent propositions.
Merch for this release:
Cassette
Having spent much of the 2000s covering broad territory as Boxcutter—a Planet Mu-backed project often associated with the advent of dubstep—producer and multi-instrumentalist Barry Lynn has, since 2015, thrown us some stellar curveballs both as The Host and under his given name. While Esalen Lectures (as the former) presented abstracted ambient meditations guided by thoughts of think tanks and floatation tanks, psychological research, 2012 mythology, 1960s social planning, stoned apes, elite transhumanism, and the counterculture, last year's two-volume ambient cassette Taurus Tapes is a live-looped trip uniting electric guitar, fretless bass guitar, birdsong, and New Age synth worship that, at its best, invokes the prayerful ambient chill of Fripp & Eno. As Belfast-based sonic savants go, none are more curious or confirmed than Barry Lynn.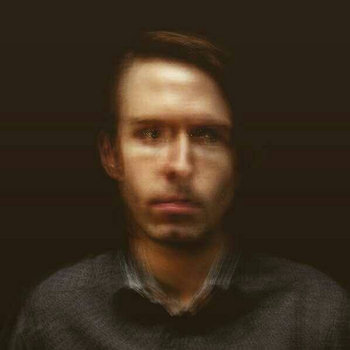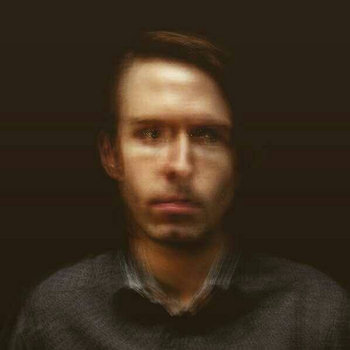 From his days fronting "un-pop" threesome Charles Hurts, to playing guitar in Girls Names, Philip Quinn has brazenly shape-shifted as a musician over the last 10 years. Originally begun as a guitar, bass, and drum machine collaboration with Derry's Christian Donaghey (aka Autumns), Quinn's solo project Gross Net arrived with the release of his debut album, Quantitative Easing, in late 2016. A 10-track effort tussling with depression, identity, and the interminable burden of financial struggle, it's a bleak—yet, at times, brilliantly satirical—release that finds Quinn melding murky post-punk with industrial-soaked electronic vignettes, including the wonderful, wretched swagger of "Still Life."
Merch for this release:
Compact Disc (CD), T-Shirt/Apparel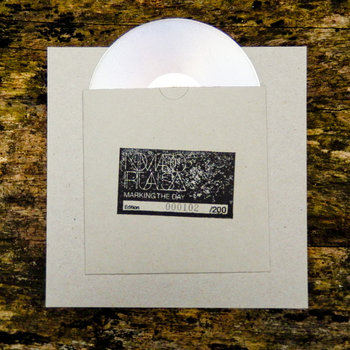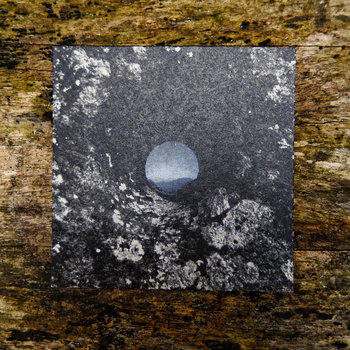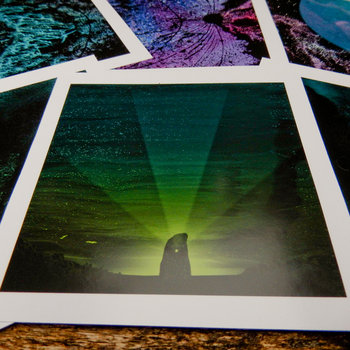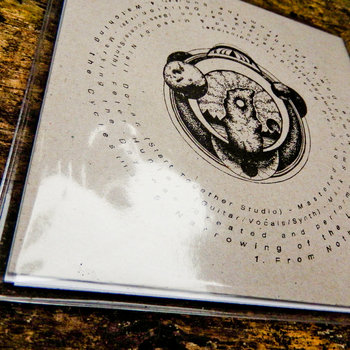 Consider, for a second, what form a concept album "envisioning the birth and death of the cosmos, and ultimately focusing upon our subsequent place within it" might take. For Belfast primal doom overlords Nomadic Rituals, they need not wonder but recall. Produced by Niall Doran at Start Together Studios in the heart of Belfast City Centre, the band's bowel-bothering second album, Marking The Day, didn't as much drop last February than it did pulverize upon re-entry, proving a feature-length overture to perfect hopelessness. If you ever need to clear a house party that just won't wind up, blast this and—once everyone's left—lose yourself in its supreme, glee-shattering low-end.
-Brian Coney