SCENE REPORT
New York's Qween Beat Collective Soundtracks the Contemporary Ballroom Scene
By Andy Thomas · Illustration by Thomas Slater · January 09, 2020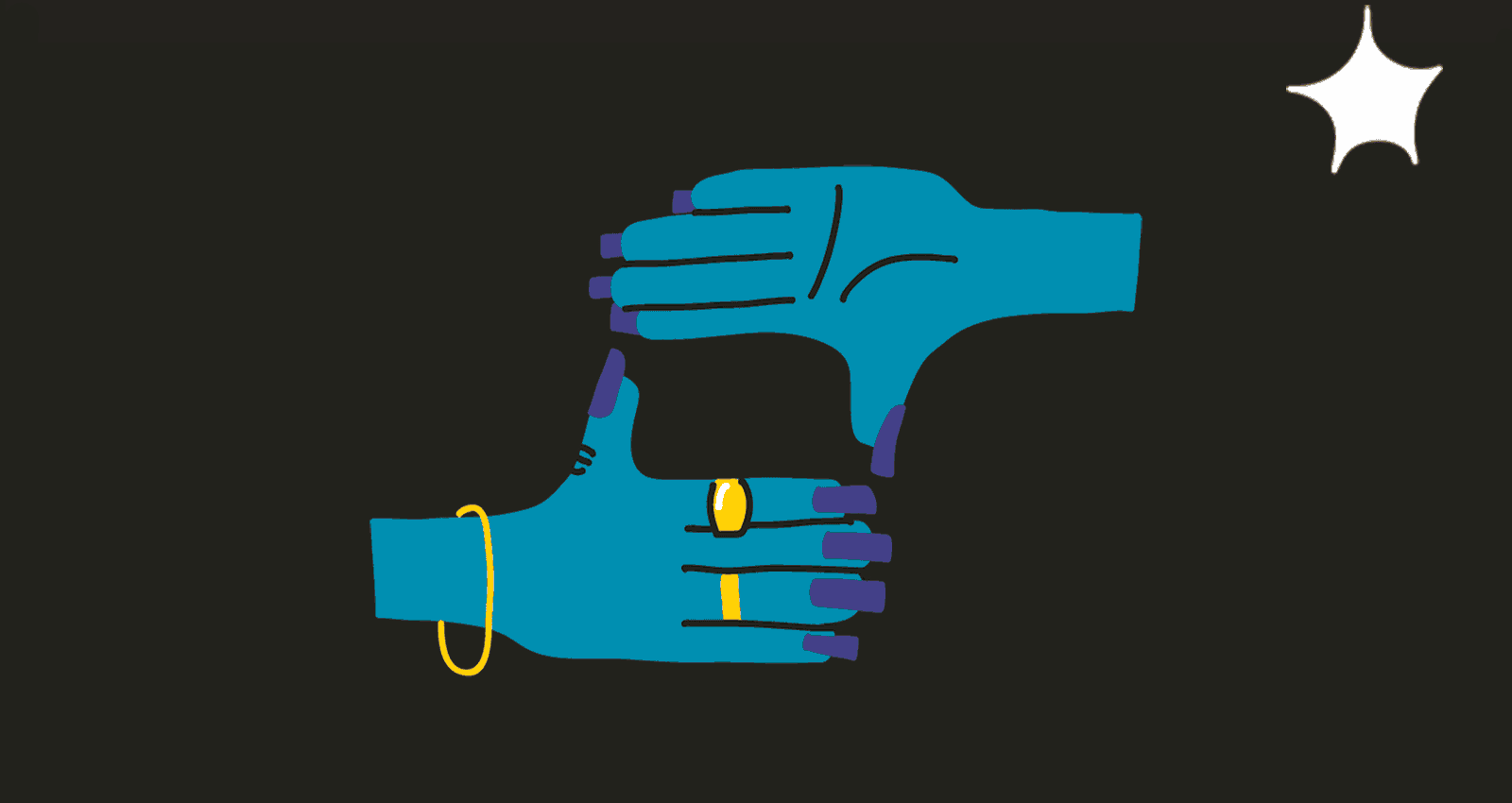 Nearly thirty years on from Jennie Livingston's 1990 film Paris is Burning, which documented queer drag ball culture, a new generation of voguers are sparring over a modern soundtrack in New York's contemporary ballroom scene. Created in the balls held by houses made famous in Livingston's film—namely the House of LaBeija and House of Corey—so-called "Old Way" voguing rose to prominence in the 1980s. The precise, symmetrical, and fluid moves of dancers were accompanied by what became "Old Way" classics like "Ooh, I Love It (Love Break)," by the Salsoul Orchestra, and the all-time vogue anthem MFSB's, "Love is the Message".
By the early '90s, a more rigid and geometric style of voguing had also taken root. Known as "New Way," it was characterized by arm contortions, geometric framing, and locks. Records were now being tailor made for the walkways and dancefloor at clubs like Sound Factory in New York. Here, DJ Junior Vasquez backed voguers as they battled to tracks like "Walk for Me" by Robbie Tronco, "Feel This" by Robbie Rivera, "Work This Pussy" by Junior under the name Ellis D, and Moi Renee's "Miss Honey"—one of many "Bitch Tracks" that continue to influence producers today.
But the track that would propel voguing into an exciting new direction was Masters at Work's "The Ha Dance." It first appeared as the B-Side to the "Blood Vibes" 12" on Cutting Records in 1991, its "ha" chant a sample from an absurd scene between Eddie Murphy and Dan Aykroyd in the film Trading Places. "That track was so important in that transition into Vogue Fem," says MikeQ, founder of the New Jersey label Qween Beat. Vogue Fem (or Femme) involves dramatic moves like the Duck Walk and Suicide Dip (otherwise known, erroneously, as a Death Drop), where contestants slam themselves onto the floor back-first, using a bent leg to support the drop.
MikeQ rose to prominence on the Kiki scene, documented in Sara Jordenö and Twiggy Pucci Garçon's 2016 film Kiki, which Qween Beat soundtracked. For this younger subset of the ballroom scene, "The Ha Dance" became as important as "Love Is The Message" had been to their elders. The metallic cymbal crashes and synth stabs on the fourth beat of the dance track were used by the new generation of voguers as cues for their dramatic dips.
In 2000, modern ballroom producer Vjuan Allure sampled the track in a series of edits tailored specifically for a Vogue Fem battle. "I think Vjuan felt things had got a little stagnant at the balls, with everyone playing the same records over and over again. So he started to make these amazing edits re-assembling 'The Ha Dance'," says MikeQ. Known as the "Allure Ha," the track ushered in a new, harder style of ballroom tracks.
MikeQ was first introduced to ballroom when he visited the Newark club The Globe. "At the end of the night, the DJ started playing this really different type of dance music," he says. "Then, all of these people came out and started dancing in this really wild way, throwing themselves on the ground—it just blew me away. And it was that combination of the music, the DJ, and the dance that really inspired me."
He fed his appetite by buying CDs from elders like Vjuan Allure and Angel X, who he had become friends with at the Club House in Harlem. "I really couldn't get enough of the music, so I started to make it myself," he says. "A friend at the time had brought some computer programs over, so I started messing around with them and making my own edits."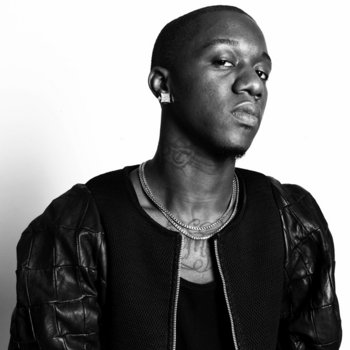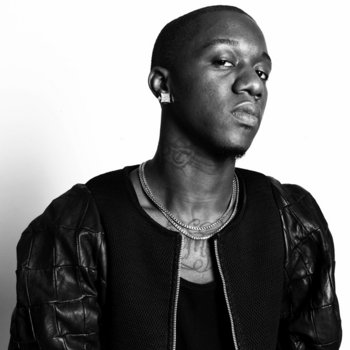 MikeQ was one of the first new school producers to make a name for himself by posting edits on online ballroom forums. "[The forum] Walk 4 Me Wednesdays was very important in getting my early productions out there," he says. With a DJ residency at The Globe and The Club House, MikeQ began to tailor tracks specifically for his crowd. "Some of my first tracks were like Jersey Club-type things, but most of my interest was with 'The Ha Dance'," he says. His debut 2011 EP, Let At All Out, innovates on the staple sample in the track "The Ha Dub Rewerk'd."
He played at his first ball in Brooklyn in 2006, dropping his own productions which were created specifically for different categories of dance. "For me, it's always balls first rather than clubs," says MikeQ. "Each category, whether its Vogue Fem or Runway, they all call for different types of music, and that is how I tailor my music to suit the category, and to be played along with the MC—who is also really important."
Despite the fact that many of them use the same samples, the contemporary ballroom scene is diverse. "I think we all have a very different sound depending on which region we come from," says MikeQ. Nights like House of Vogue and its predecessor, Vogue Knights, have become important both in nurturing Qween Beat members and getting their music exposure outside of the ballroom community. "I really want Qween Beat to become a platform for all these incredible artists in the ballroom scene," says MikeQ. "We also want to do more videos and have plans for our second Qween Beat Ball and just continue to push this scene out there."
Here are just a few of the Qween Beat artists making music for the modern ballroom scene.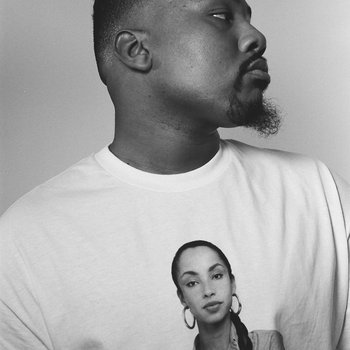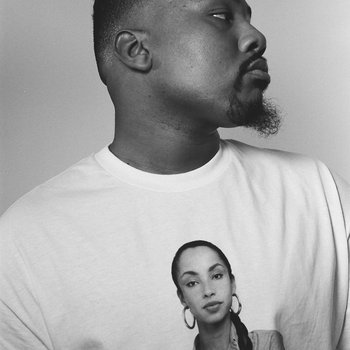 Appearing on Qween Beat's first label compilation Qweendom in 2017, Harlem's Byrell the Great made his name as a DJ on the Kiki scene. Balls like "Chop The Stigma" (a Kiki ball for AIDS awareness) became a testing ground for his early productions, which took the template created by Vijuan Allure into harder and darker territory. Dedicated to ballroom's trans women, this nine-track mixtape draws on everything from ghetto house and old Bitch Tracks to hip-hop classics (working minimal beats around a speeded up sample of Busta Rhymes's "Wild For The Night") mixed up with samples from Paris is Burning.
Regional electronic dance sounds have become a major influence for contemporary ballroom producers. With nods to his hometown legend and black queer icon Miss Tony, who passed away in 2003, Jay R Neutron (aka Jay R Revlon) draws heavily from the chopped-up sounds of Baltimore Club. On this 2018 LP, he mixes these influences with references to hip-hop, house, and techno to create a DIY sound all his own. Alongside "The Ha Dance" and "Vogue"-sampling battle track "Samir Ha," highlights include the futuristic R&B of "The Cure Remix" and the raw jacking track "Mrs. Taylor."
A New York producer and rapper now based in Atlanta, Divoli S'vere has become one of the most prolific producers in the Kiki scene. Breaking through with a series of mutant mixes of Britney Spears tracks in 2011, early Qween Beat productions included abstract runway tracks like "Kitty Kat" as well as the Re​-​Remixtape alongside Mike Q, which featured stripped-back versions of old vogue anthems "Walk for Me" by Robbie Tronco and Armand Van Helden's  "Witch Doktor." The raw and minimal sound, heard on the collection CkuntinomkszX, was taken into darker brooding territory on this LP from last year.
Rashaad Glasgow began making beats and mashing up samples in his Philly bedroom at the age of 14. Under the name LSDXOXO, he has collaborated with various Qween Beat members, and appeared on the Qweendom compilation with the track "Dope Dick Dealer." Incorporating everything from horror movie samples to video games, his 2014 debut Whorecore led to a fierce set for Boiler Room. Under his maxim of "dedicated to disrespect," Body Mods retains the tribal psychedelic edge of his earlier music on tracks like "Freakquency," which samples "The Ha Dance," and "Smoke of the Skunk," but also displays a more polished sound on the Pal Joey-sampling "Burn The Witch."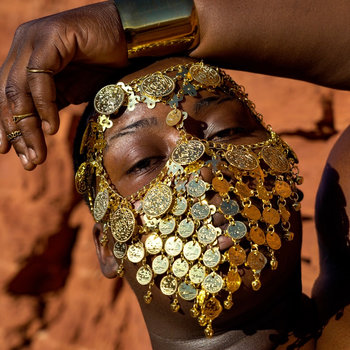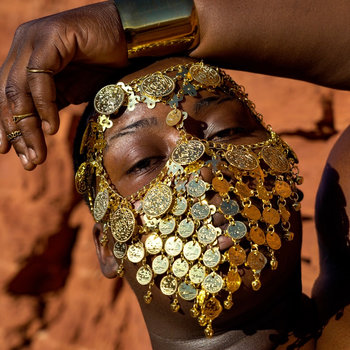 Growing up a queer person of color on the tough streets of Newark, rapper Ash B. had plenty of material to pour into the lyrics on her 2016 debut Infinity & Beyond. But it was in the ballrooms and clubs of New York where she found inspiration for her sound. Melding '90s hip-hop and R&B with the staccato beats of contemporary ballroom, Infinity & Beyond was Ash B.'s route into the Qween Beat family. The second woman to be signed to the label, Ash B's tough vocals and minimal ballroom beats can be heard on the track 'Realness' from the Qweendom compilation.
A sign of the U.S. ballroom scene's worldwide reach, Koppi Mizrahi is Mother of the Japan chapter of the House of Mizrahi—one of New York's leading Kiki organizations. As a vogue teacher, choreographer, MC, DJ and producer, Koppi is bringing all facets of ballroom to Japan. Now a member of Qween Beat, Koppi collaborated with Mike Q on "Love Is," sampling MFSB for a new generation, and recorded possibly the only Christmas-themed vogue tracks. On this release from last year, Koppi drops futuristic ballroom beats which, along with her unique mix of English and Japanese vocals, creates what can only be described as avant-garde vogue pop.