SCENE REPORT
How B-boy Culture Directly Inspired Drum & Bass: Defrostatica's Global Homage 
By Dave Jenkins · June 12, 2017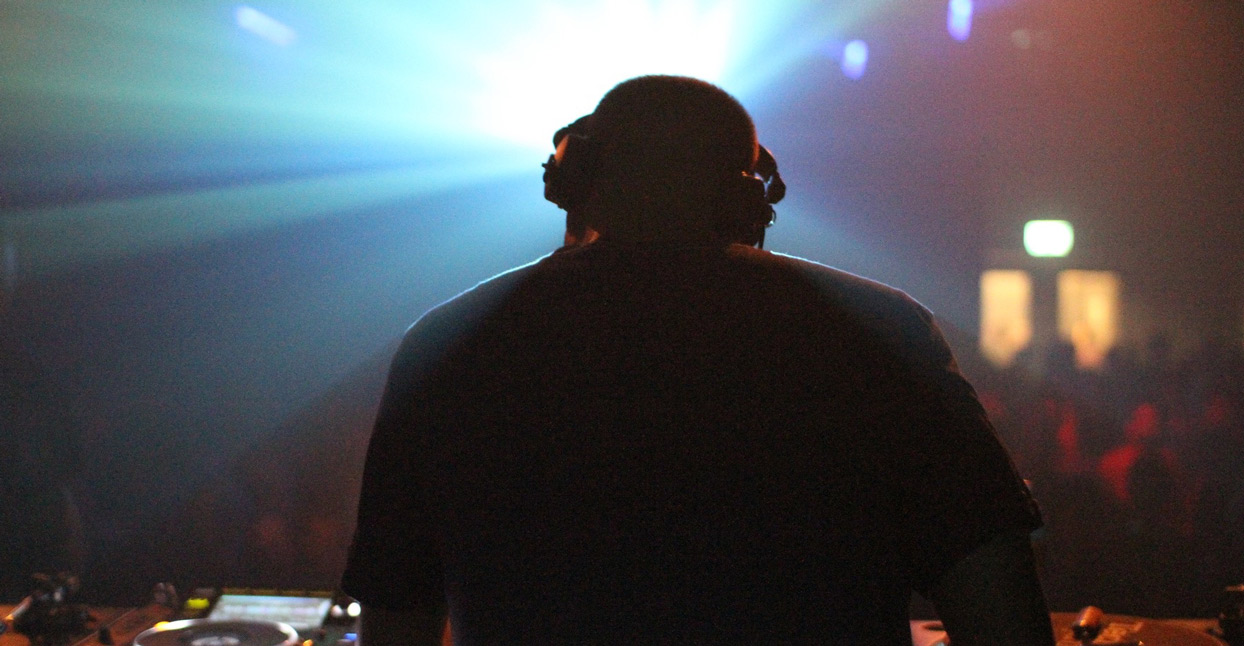 Hip-hop has influenced everything from politics to pop songs in the nearly 50 years of its existence, and continues to provide a springboard for fresh ideas, fusions, genres, and artforms—but one particular genre it's had a significant influence on over the last 25 years is drum & bass. Sonically and culturally, hip-hop's influence is present through breakbeats, samples, roots, and ultimately, a shared b-boy attitude. Yet, the relationship between the two movements isn't as celebrated or documented as much as it should be (that is, besides Goldie's Metalheadz label and the legendary parties at London's Blue Note club back in the '90s).
Enter Rogue Style, an EP series dedicated to b-boy culture, as told by label friends, affiliates, and kindred spirits around the world to share their own b-boy story through the language of drum & bass and footwork. Released on young German label Defrostatica, the music operates around a unique premise and is influenced, in part, by some of the 20th century's darkest politics. Headquartered in Leipzig and comprised of artists based in Singapore to Detroit, Defrostatica's collective history belies its freshman label status. It's at the center of an exciting movement, which includes events and collaborations.
"The whole connection seems so natural to me," explains Defrostatica founder DJ Booga (born Robert Handrow), a devout breaksmith and one of Germany's earliest drum & bass champions. "You can trace the sonic vibe and attitude [of breakbeat culture] right back through b-boy culture, through the drum & bass of the '90s and 2000s, into cultures like footwork and juke today. I was surprised this hasn't really be documented all that well, so I started the Rogue Style series."
Booga's inaugural volume unites four genre-pushing artists, all of whom have their own individualistic b-boy interpretations and their own histories in breakbeat and hip-hop culture. German break veteran Kabuki samples breakdance records and revisits the Teutonic electroid grooves that inspired the likes of Egyptian Lover; Detroit fusionist Sinistarr represents his hometown's own b-boy movement ghettotech with one of his city's most influential figures, DJ Nasty (aka Detroit's Filthiest); Calgary-based HomeSick expresses footwork's b-boy roots; and original Singapore junglist Kiat collabs with MC Klose on an iced-out two-step aesthetic that references the U.K.'s b-boy mecca, Metalheadz. Each track is a response to Booga's broad brief: "To pay homage to b-boy culture, where the worlds of breakbeat music and breakdance collide."
The Rogue Style mission reflects just how vast the definition of b-boy culture can be. One of the fundamental elements of hip-hop, b-boyism began as the physical dance aspect of hip-hop culture. But through the breakbeats—the digging, the sampling, the mixing, and the production—a much wider mindset and attitude took hold. Just as the fine balance between competition and collaboration drives breakdancing, the same can be said for all hip-hop artforms, from DJing to rapping to graffiti: make moves, spray scenes, or write bars that no one has ever witnessed before. Get up, get involved, leave your mark. Collaborate and compete. Be original.
These are also the fundamentals on which drum & bass is built. Inspired by the same DIY fervor that took off in the Bronx in the '70s, drum & bass boasts the same breakbeat cut-and-paste creativity, the same competitive, battle-like mentality, and the same desire to make something new. Musically, you can hear hip-hop's influence with every spliced-up 45 King break, every Style Wars vocal, and every Fab 5 Freddy scratch sample. But more importantly, you hear it in the attitude of many of the scene's spokesmen. It's no coincidence drum & bass innovators like Goldie and Dom & Roland took up the spray can before they took to the samplers.
"I remember walking into a club called The Complex in London in the mid '90s," recalls Kiat. "Someone was playing jungle. I'd never heard it before, but being there, seeing all the different races there, I felt overwhelmingly familiar with it. It was like I was coming home in some way. It had everything I wanted from music, and I felt I'd already known it all my life. People always talk about the hardcore roots and reggae and dub and sound systems, but the connection for me is, and always has been, hip-hop culture."
These connections are essentially what Rogue Style is all about: a chance for like-minded and creatively-related drum & bass and footwork artists to congregate on one record and express their own understanding and appreciation of b-boyism. For individual artists, it's a chance for them to forge new musical connections between the cultures and explore fusions that might be otherwise overlooked if it weren't for Booga's particular ethos. Most importantly, though, it's how these creations tessellate to acknowledge a much wider, global, and historical picture. And to understand that we need to go back to the German Democratic Republic in the mid '80s.
Leipzig, East Germany
Merch for this release:
Vinyl LP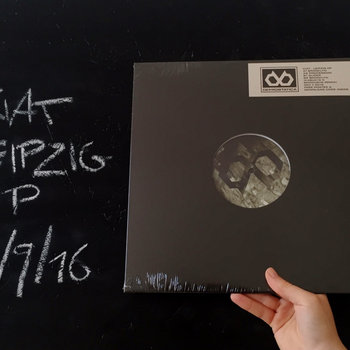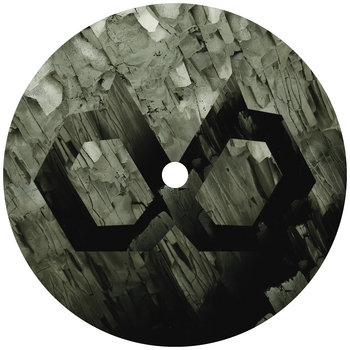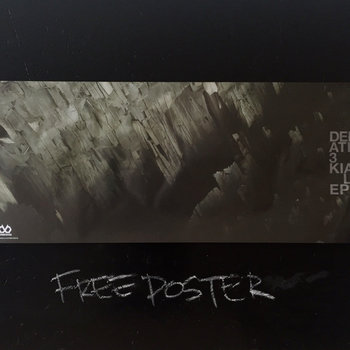 "We had no spray cans, no markers, no turntables, no vinyl, no trainers, no sportswear, or stylish clothes. You couldn't get anything," explains the East German-born Booga, who was 16 when the Berlin Wall came down in 1989. "But we had radio and two movies and kind of rinsed it so far we could go. That is the spirit I grew up with: do it yourself! People were making their own clothes and literally taking their boomboxes and dancing in the cities. We didn't know how, but we taught ourselves."
The trigger points for Booga and his generation were two movies that inexplicably escaped the socialist regime's tight culture filters: Beat Street and Style Wars. The films revealed an exciting new world that was previously inconceivable to East German youths, and evoked a culture, language, and attitude that soundtracked the final years before the reunification of Germany.
"The real breakthrough for me was Beat Street," explains Booga. "It was amazing it even landed over here in the first place. It was a gamechanger, so strange and energizing; the beats were there, the culture was there, it was gripping, vital, and dramatic."
Once bitten by the b-boy bug, Booga would enlist his father in illicit hip-hop culture smuggles. A trombone player in Leipzig's famous Gewandhaus Orchestra, Booga's father had unique access to the Western world, which allowed Booga to secretly collect b-boy artifacts that would allow him to eventually develop his passion into a career.
Following the fall of the Wall, Booga dedicated himself to the cause as a DJ, producer, and breaks enthusiast behind two popular German online beat communities (breaks.org and itsyours.info) and as a promoter who consistently hosted parties, uniting like-minded folks since the early '90s. Some of Booga's earliest events were hosted in Leipzig's culture hub Conne Island, a venue that was taken over by squatters post-reunification, and has since become one of the city's leading progressive social and art spaces. It's here he helped to give many U.K. drum & bass pioneers, such as Rob Playford, Kemistry, and Storm their earliest German bookings. In fact, Metalheadz co-founder Storm unwittingly played a role in the connections on the Rogue Style EP—she once left a CD of unreleased Kiat tracks behind after a show.
Singapore
Merch for this release:
Vinyl LP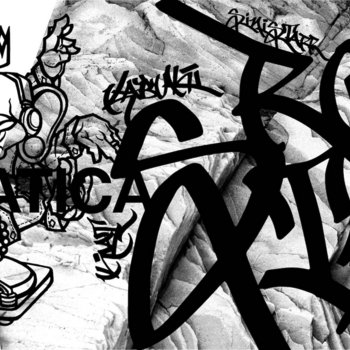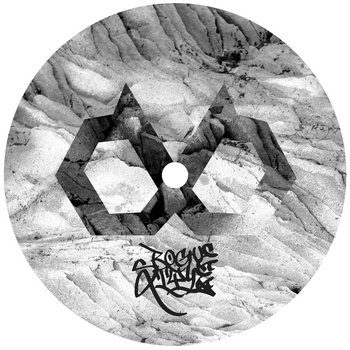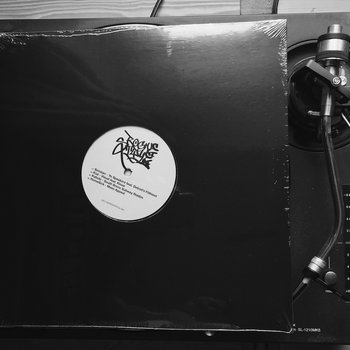 "Storm forgetting that CD was the whole connection," says Kiat, real name Jonathan Nah Eng Kiat. "I wouldn't call it serendipity. It was an accidental mistake, but it led to something so strong. When Robert got in touch with me and asked if he could play my dubplate, I didn't even know where Leipzig was on the map. There was no reason for someone in Singapore to think about Leipzig!"
Kiat describes himself as an old school b-boy who appreciates new ideas in music, art, and technology. Echoing Booga's politically-triggered journey, Kiat's introduction to b-boy culture also came through darker chapters of world history: British colonialism. Singapore hadn't been independent for more than 20 years when Kiat discovered b-boyism. English was his first language and hip-hop and b-boy behavior was rife on TV, in movies, and in magazines.
"It was quite exciting, both visually and sonically," he explains. "The attitude of constant evolution of the craft. I thought that was extremely individualistic, but there was a common theme throughout the different aspects of the culture—be it a graffiti artist, DJ, dancer, or MC. Everyone had their own thing. That constant progression kept me excited—seeing these styles existing cohesively, contributing to a giant landscape. It's the mentality that runs throughout: how can I leave my mark through music and art? That's essentially what hip-hop culture is about: contributing."
Calgary
Merch for this release:
Vinyl LP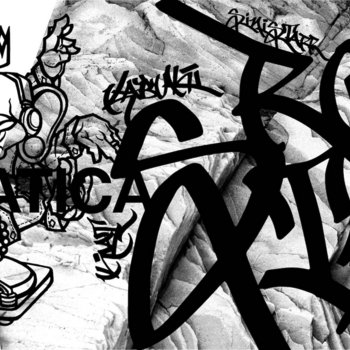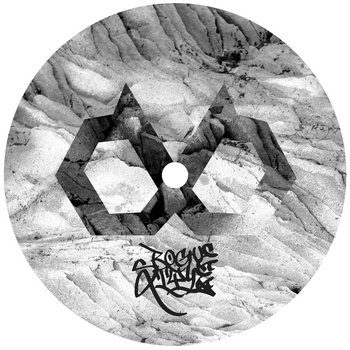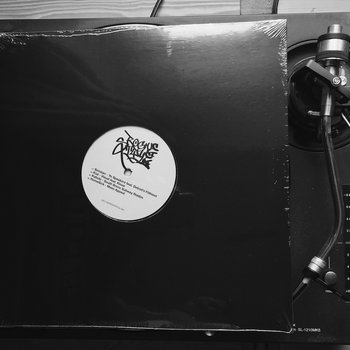 Contributing to a scene and encouraging it to grow is also key motivator for 28-year-old Canadian Shaun Lodestar, aka HomeSick. In the last few years, he's created two strong communities that exude this original b-boy and Rogue Style ethic: Online, he's the man behind the Footwork Jungle network (where he first met Booga), and offline, he's the man behind Calgary's Percolate events (where he first met Sinistarr).
Unlike '80s kids and first-gen b-boys like Kiat and Booga, HomeSick represents a second generation. While he traces his earliest hip-hop experiences back to MTV videos in the '90s, it wasn't until the arrival of Chicago's distinctive footwork scene years later that made HomeSick embrace b-boyism. The allure of footwork caused breakcore experimenter HomeSick to immerse himself into the culture as deep as he could.
"I started HomeSick following my fascination with footwork and the culture," he explains. For Lodestar, like other artists who operate around the 160+ BPM region, footwork productions' zippy breaks and wily arrangements, and the scene's own distinctive dance expressions and sense of camaraderie, galvanized his own creative path.
"I started running blogs about culture, the dancing, and the community outreach involved. There are similar ties between footwork music culture and b-boy break dancing culture, especially in the way it brought communities together."
Detroit
Merch for this release:
Vinyl LP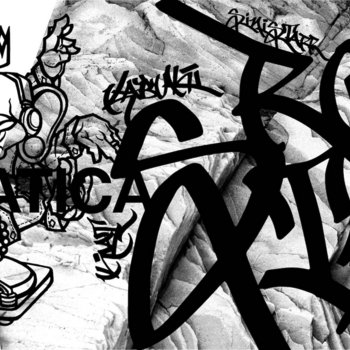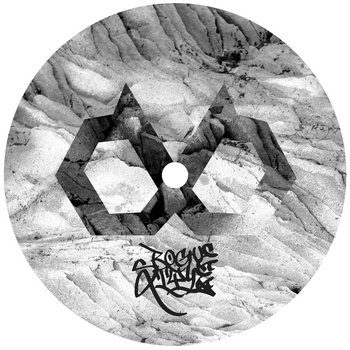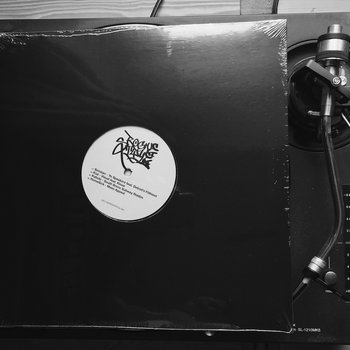 Fellow second-gen b-boy Sinistarr was so moved by HomeSick's community outreach that he literally moved from Detroit to Calgary after his performances at Percolate. He enjoyed the vibe so much he never went home.
"Something clicked when I first came here to play," says Jeremy Howard, aka Sinistarr. Footwork is one of many influences in his drum & bass melting pot, along with strong elements of halftime, techno, and ghettotech. "You get it from time to time; certain cities just really resonate with you. Leipzig was the same when Booga invited me over to play a show. There's a creative energy and honesty between people."
While Sinistarr is the only artist on the Rogue Style EP with a serious dancing history (his high school years were spent honing his power moves and battling), he believes he only really started learning about b-boy culture and digging the breakbeats when he first got into drum & bass.
"In terms of production, the b-boy style resonated with me most," he explains. "[U.K. scene innovators] Loxy & Ink talk about b-boy culture a lot. Those are two people I've always looked up to. I didn't realize the connection between b-boy culture and drum & bass until I saw how they brought in the hip-hop element. It's really stuck with me."
Hailing from Detroit, techno's spiritual home, Sinistarr's b-boy roots are felt strongest in the ghettotech aesthetic of his productions. Detroit's very own form of b-boy expressionism, ghettotech has its own dance moves, evolving creativity, sense of unity, and an A-list that includes DJ Godfather, DJ Assault, DJ Funk, and DJ Nasty.
A founding father of ghettotech, Nasty has been connecting b-boy dots and incorporating elements of jungle and drum & bass in his sets for decades. His recent collaborations with Sinistarr develops these links further. Fittingly their first collaboration was "Shake," which released last year on dBridge's influential imprint Exit. This is where the final piece of this b-boy and drum & bass puzzle fits in.
Frankfurt, West Germany
Merch for this release:
Vinyl LP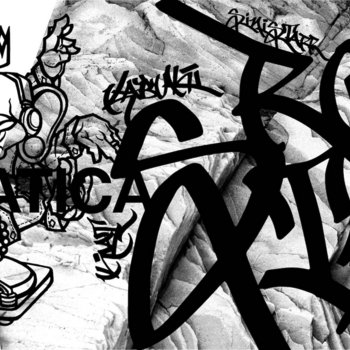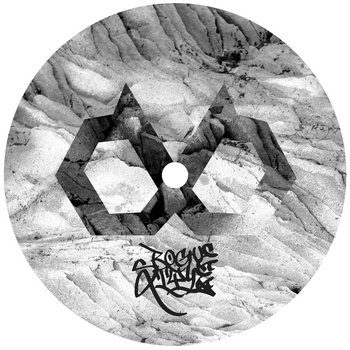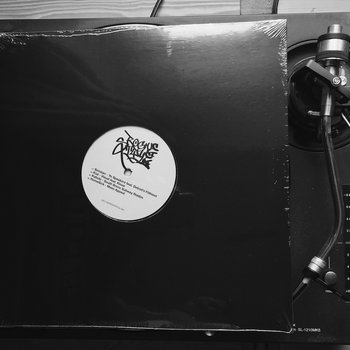 Long-time Exit friend and dBridge collaborator, Frankfurt-based Kabuki has been active since the early '90s and has been released on some of the most scene-shaping labels in drum & bass, from Reinforced to V Recordings. His O.G. roots and Germany b-boy credentials are of the same caliber as Booga's, but with one stark difference: Kabuki came in through the West.
"I grew up in a Garrison town outside of Frankfurt with a big American army base," says Kabuki, whose real name is Jan Hennig. "At the local club they had bingo one night, and hip-hop and rap another night. I was exposed to—what I interpreted as authentic back then—a representation of b-boy culture."
Like Booga, Kabuki was also fascinated with b-boy movies; Charlie Ahearn's 1983 Wild Style stuck with him so much it's sampled on his track "South Bronx Subway Riddim." "That's such an iconic movie for me," he admits. "Especially the scene where the big brother finds his little brother spraying. I like that stubbornness and believing in your path and going the extra mile for something you believe in. That resonated with me."
Examples of Hennig going the extra mile can be found in every chapter of his discography; his late '90s MK2 project with decorated German hip-hop beatcrafter Roey Marquis II saw him explore similar fusions to the ones on Rogue Style, combining hip-hop with jungle. More recently, he's been working on recreating drum loops for Native Instruments Maschine, going to commendable depths of research to ensure their authenticity; "I've researched the drum kits they were using, what type of mics they used, and even recorded it onto quarter-inch tape," he grins, with just a mild sense of breaksmith satisfaction.
The same level of detail is found in his breakdance record-sampling "South Bronx Subway Riddim." Digging deeper into Germany's audible contribution to b-boy culture, he references the strong presence that Kraftwerk had in the original Bronx melting pot, and their clear influence on electro.
"It's in our musical DNA," he says, this time with a mild sense of pride. "Coming from Germany, that Kraftwerk, Tangerine Dream, and kraut influence naturally carries over into what I do, and fuses with other aspects of my musical DNA like soul and jazz and reggae. I think having that authentic expression in the music is so important. And, thinking about it, that's the common denominator running through the Rogue Style EP; everyone is expressing their own take on b-boy culture and what it means to them. It's that DIY aesthetic; whatever you have, you bring into the mix. That's what makes this really exciting and so much more than just another various artists EP."
From East Germany to West Germany via Singapore, Calgary, and Detroit, the authentic expressions run deep. And, inspired by the longevity of hip-hop, Defrostatica's Rogue Style springboard is only just limbering up. With the second volume already locked for release later this year, hip-hop's influence on drum & bass is only just beginning to be explored and documented.
—Dave Jenkins