SCENE REPORT
Seven Artists At the Edges of Avant-Garde Jazz in Amsterdam
By Danny Veekens · November 21, 2019
It's no secret that the 1960's were a pivotal decade for jazz in America; what is less widely known is that, 4,000 miles away, a similar seismic shift was happening in Amsterdam. A new wave of musicians, who favored improvisation and free playing, were changing the sound of the city—and causing friction with the more traditionally-minded, established jazz musicians and big bands.
At the forefront of this more progressive style of jazz were artists like the saxophonists Willem Breuker and Hans Dulfer, drummer Han Bennink, and pianist Misha Mengelberg. This groundswell was one impetus for the foundation of the Beroepsvereniging voor Improviserende Musici (Professional Association for Improvising Musicians or BIM), in 1971. Three years later, they opened BIMHUIS, which quickly became Amsterdam's premier venue for jazz and improvised music. Today, nearly half a century later, a new generation of artists in Amsterdam are following their lead, quietly shaping another new movement in jazz.
"There is still a strong improv scene in Amsterdam. But it's much more spread out these days," says Frank van Berkel, Head of Programming at BIMHUIS—which moved to a new location in 2005, a distinctive-looking 'black box' attached to a classical music venue on the river IJ. "The scene now stretches throughout the entire city: De Ruimte—most notably with their Space is the Place nights—Splendor, De Roze Tanker, Huis de Pinto, Zaal 100; each going in their own direction, but all with astounding musicians."
Jam sessions and improv nights can be found in many major cities around the world, but according to van Berkel, improvisation is the backbone of the city's scene. "To a great extent, jazz in Amsterdam is still grounded in free improvisation and jazz of a high level," he says. "The internationally renowned conservatory here in Amsterdam and its alumni also play an important part in that. Many local musicians come up with complex rhythms, melodies, and compositions."
The city's scene is also bolstered by the presence of Super-Sonic Jazz, a festival and record label that offers a contemporary blend of jazz, hip-hop, electronic music, soul, and improvisation. It was founded in 2017, and has hosted both national (GreyHeads, Niels Broos & Jamie Peet, Son Swagga) and international (Kamaal Williams, Portico Quartet, Nubya Garcia) acts. "The local jazz scene is vital, but the movement needs to grow," says Kees Heus, who founded Super-Sonic Jazz with Vincent and Siemen Tenzer. "There's a lot of talent right now—and not only in Amsterdam—but everything is too scattered," he says. "That's why, to me, community building is the most important thing the scene needs. Right now, there's a gap that needs to be filled between talent development and creating substantial market value for this new generation. That's where Super-Sonic Jazz comes in."
Lucas Benjamin, founder of the record label Wicked Wax and member of the collective Wicked Jazz Sounds, shares this opinion. "We need more devoted venues, organizations, and labels," he says. "Think of Son Swagga, Tyranni Flock, the young upcoming SMANDEM, and drummer Jamie Peet, who never fails to blow people's minds with his improvised sessions together with Niels Broos. We need to connect the dots and link musicians, styles, and audiences in order to grow together."
One name that pops up in every conversation about jazz in Amsterdam is SMANDEM, a band of four conservatory jazz students who have a debut EP slated for January 2020. Aäron Bouwman, the band's bass player, isn't shy about his ambition. "The level of jazz is so high here that it pushes you to do what hasn't been done yet and to be on top of your game," he says. "You simply have to. There's no world-renowned 'Amsterdam sound' yet. But we all want to put it on the map. We're ready."
---
Merch for this release:
Vinyl LP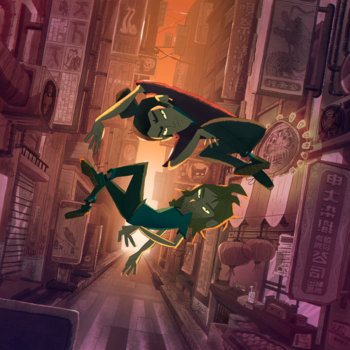 Keyboardist Niels Broos and drummer Jamie Peet offer a contemporary mix of hip-hop, electronic music, and jazz, all of it held together by free improvisation. The duo first convened with a challenge: perform without preparing anything in advance. This EP is their first original body of work. Broos was also member of the now-defunct The Kyteman Orchestra, and contributed to Jameszoo's Brainfeeder debut record (another gem from the lowlands!), and Peet has previously collaborated with multi-disciplinarian Dominic J. Marshall (The Cinematic Orchestra).
---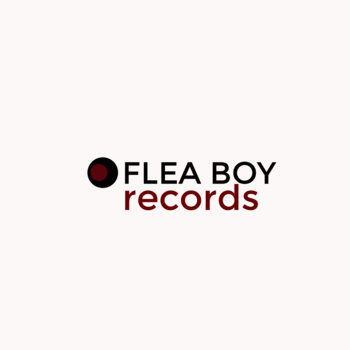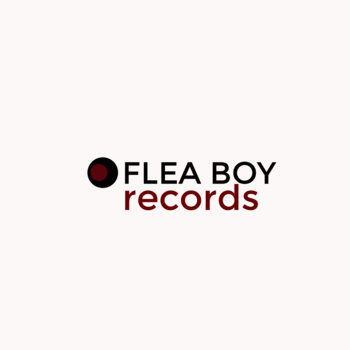 Last year, Conservatory of Amsterdam alumnus Liya Grigoryan reached the semi-finals of the Thelonious Monk International Jazz Competition, hailed as the world's most prestigious jazz competition. As the leader of her Amsterdam-formed trio with drummer Arthur Hnatek and bass player Louis Navarro, the pianist offers a mix between non-western music, free jazz, and classical compositions. "Classical training helped me to become a good jazz player, to be able to control my sound," she told Downbeat Magazine who featured her as part of A New Golden Age of Pianists.
---
The fake news of future jazz: piano trio Tin Men & The Telephone compose songs around speeches of dubious leaders (from Donald Trump to Turkish president Erdoğan), and spike jazz and improvisational music with a mind-boggling blend of electronic sounds, hip-hop, and drum 'n' bass—all in the service of creating a science-fiction story. The aim? "A return of activism and politics in jazz." They also encourage public participation: on their interactive website, they ask listeners to select which world leaders should be abducted by aliens. Have fun.
---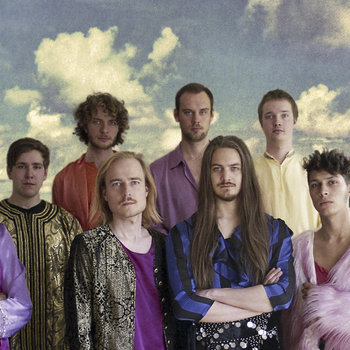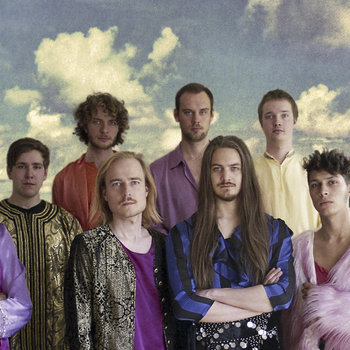 Merch for this release:
Vinyl LP
"There's a wide array of backgrounds here in Amsterdam. Think of a rich electronic music scene, and heavy hip-hop influences," says Super-Sonic Jazz founder Kees Heus. Their label's release of Son Swagga's Dark Magic embodies that ideal: a group of nine musicians from local collectives Jungle By Night (afrobeat/jazz/funk/dance), Gallowstreet (brass), De Nachtdienst (hip-hop/jazz) & Kauw (house/electronic). A brass-heavy fusion of spiritual jazz, funk, psychedelic music, and even video game soundtracks.
---
Merch for this release:
Compact Disc (CD)
Tineke Postma is a widely recognized Dutch saxophonist, and We Will Really Meet Again is a collaborative EP with pianist Nathalie Loriers—the often-called 'leading lady of Belgian jazz'—and bass player Nicholas Thys. Tineke is originally from the northern part of the Netherlands, but she now teaches 'Improvisation/Interplay Concepts' at the Conservatory of Amsterdam. Her upcoming seventh studio album is fully based around improvisation.
---
Merch for this release:
Compact Disc (CD), Vinyl LP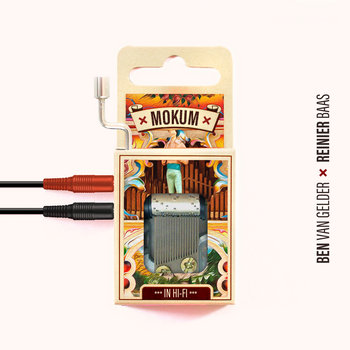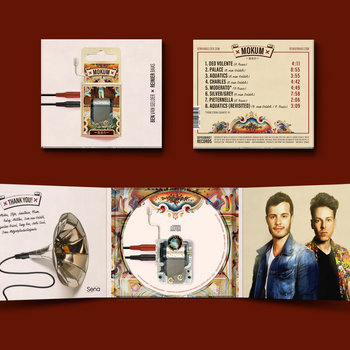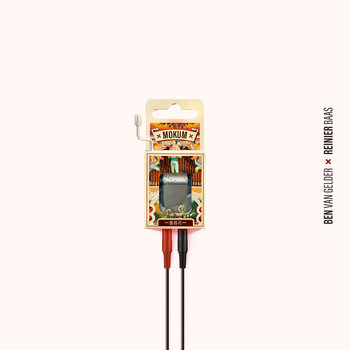 Though they've toured Asia, Australia, and most of Europe together for nearly a decade, Mokum in Hi-Fi is guitarist Reinier Baas and alto saxophonist Ben van Gelder's formal debut as a duo. The album is a playful tribute to the place they call home: Mokum, old-fashioned Dutch slang for Amsterdam. Reinier Baas employs pedals to make his guitar sound like a full-fledged orchestra, playfully trading licks with Van Gelder that feel like a spirited trip through town.
---
Nora Mulder is the winner of this year's Willem Breuker Award, named after the late free-jazz pioneer from Amsterdam. On Corkestra, the pianist plays the cymbalom alongside eight other Dutch improvising musicians. Eleven tracks exploring the blurry outlines of free jazz, with even mentions of Stravinsky's "Ragtime for Eleven Instruments" and "Renard" as sources of inspiration. Corkestra is an intriguing case of improv in Amsterdam, which Willem Breuker himself was at the forefront of nearly half a century ago.
-Danny Veekens