SCENE REPORT
Dublin's All City Label Delivers Dance and Hip-Hop on Their Own Terms
By Laurent Fintoni · September 21, 2016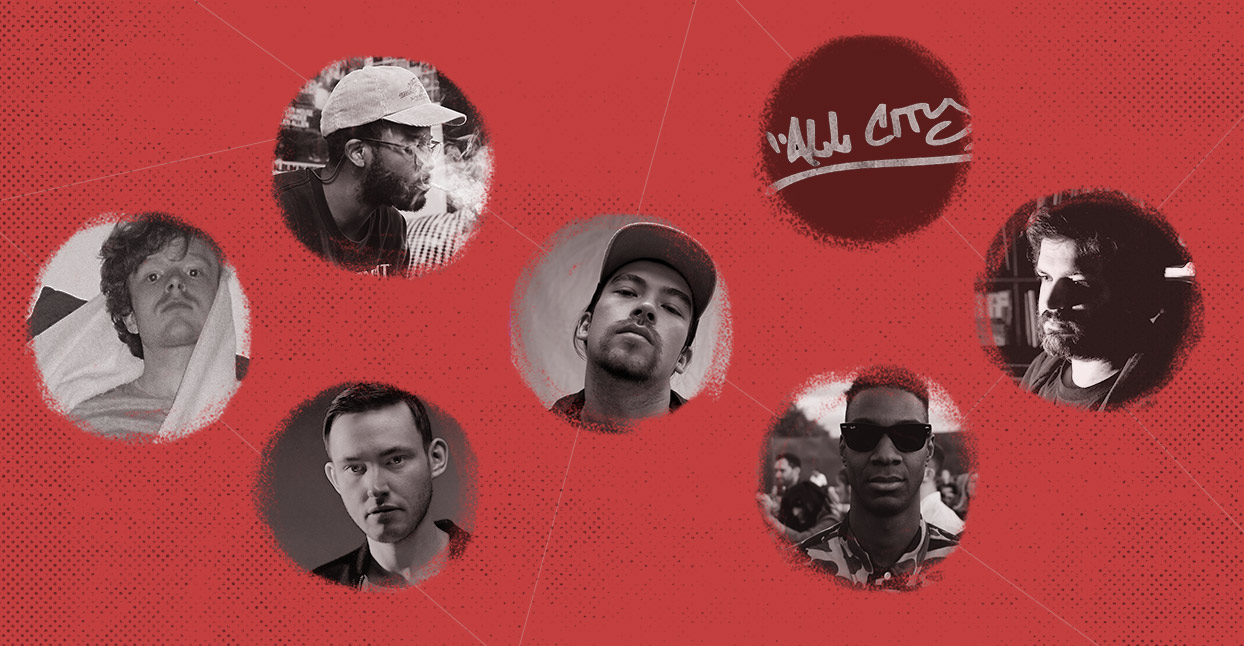 When a record label sets up its HQ far away from any of the global centers of music, it forces them to adapt in very specific ways.To hear Olan O'Brien—owner of Dublin's All City Records—tell it, building a strong roster outside of London, New York or L.A. requires a bit of savvy and a bit of luck. "Dublin is a small, provincial and reactive city," he explains. "My approach is constrained by what I can get. So you're trying to find a few diamonds in the rough—artists that maybe slip by other people, or artists who are interesting but may not be a current trend."
All City began life as a record shop in 2001, founded by O'Brien and his friend Dave Smyth, both of them avid collectors. Against all odds, the shop has survived the vagaries of both the music industry as well as regional gentrification to become a modest institution in the Temple Bar area, a picturesque cultural and nightlife center in the heart of the Irish capital. The label's first release came in 2003, and they hit their stride three short years later. Since then, All City has carved its own space away from the bright lights of the big cities, bringing early exposure to internationally known artists like Glasgow's Hudson Mohawke, French producer Onra, and L.A beatmaker Knxwledge. O'Brien cites Mo' Wax founder James Lavelle as one of the label's primary inspirations. "He was always [interested in] 'outsider music,' and that's what I loved about him," O'Brien says. "When the music he liked became big, he went totally in the opposite direction." A similar restlessness characterizes All City. Though they began with a string of 12" hip-hop releases, the label has followed O'Brien's meandering interests into reggae, experimental electronics, jazz, and dance.
Today, All City is "about putting out different music," O'Brien says. The label's growing eclecticism, epitomized by its new sister label Jheri Tracks—dedicated to dance-floor tracks—might bug longstanding fans, but the decision is both personal and an acknowledgement of the realities of surviving on the fringes of the industry. O'Brien draws a parallel to Stones Throw's shift away from its hip-hop roots 10 years ago: "It's the only way I can run it. We have to be clever." With this in mind, we asked O'Brien to choose seven releases that tell the story of All City's past, present, and future.
Various Artists, 7×7 series
A snapshot of the beat scene at its inception, full of rough-edged rhythms, crackling samples, and instrumental meditations on the future of hip-hop.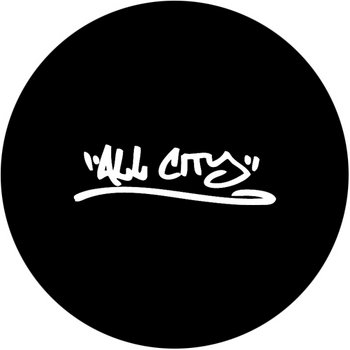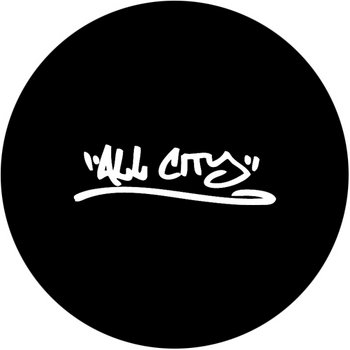 In the picture: Hudson Mohawke.
This series was motivated by the emerging beat scene centered around MySpace. It was the first time I'd engaged with the digital side of things. I saw all these beatmakers who didn't seem to have any unifying point. Hip-hop for me, as a kid, was a collaborative thing, but then I noticed it had become much more atomized and singular—one person who made beats. I was quite intrigued by the change, how hip-hop had morphed from a street scene to a bedroom scene. I tried to piece together a random selection of producers and their own take on something that wasn't really hip-hop, but wasn't really dance orientated, either. When I look back on it now, it sounds quite primitive, and I think that's the real charm of a lot of this stuff. I think it was definitely progressive in the sense that people were doing something different. There's some people who have been quiet musically since, and that has always irked me. Onra's doing well, Hudson Mohawke obviously, and Fulgeance is still knocking records out. But then there's someone like Le N?ko. And he made one of my favorites from the series.
The Midnite Eez, The Midnite Eez
Rap instrumentals that never got the lyrics they deserved; a snapshot of the subtlety of New York hip-hop, just as the city's grip on the music was about to fade.
Merch for this release:
Vinyl LP, Cassette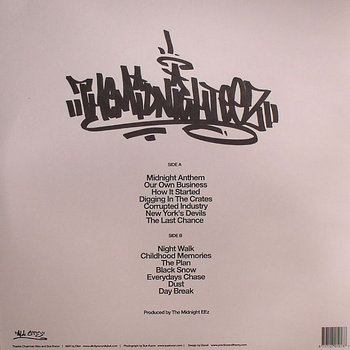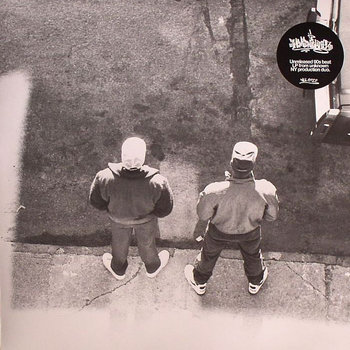 The demo tape for this was given to Dave [Smyth] outside Fat Beats [record store] in Manhattan in 1995. It was an instrumental demo by two guys from the Bronx, and we never found out who they were. I came across it again and decided to put it out, remastering it from the demo tape. Sue Kwon, who did a lot of classic hip-hop magazine spreads in the '90s, did the cover. It resonated a lot with people. It just goes to show you: in the modern world, you can be undiscovered if you want to be. It's just good music. Also, we need to give the guys their royalties, so if they're out there…
Onra, Fundamentals
Onra's fourth album for All City was a love letter to a younger self, fingers set on the radio dial and the record button, the '90s as heard from the present.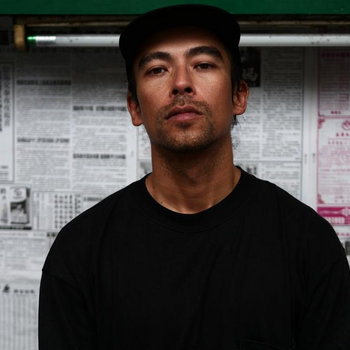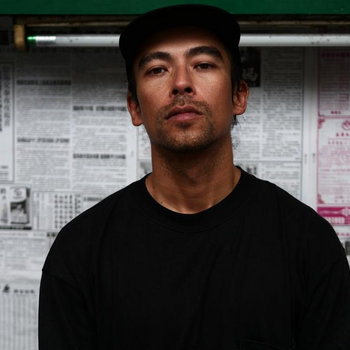 Merch for this release:
Vinyl LP, Compact Disc (CD)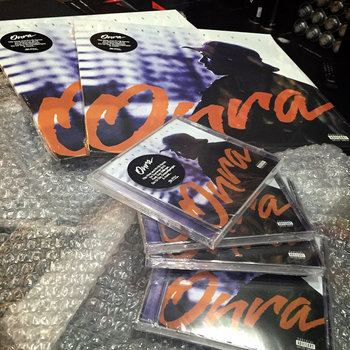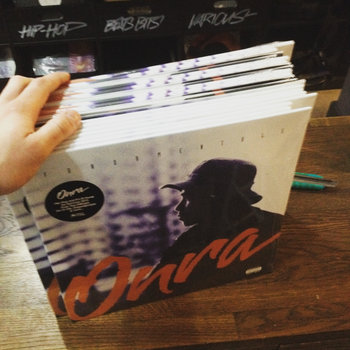 I first got in touch with Onra through MySpace, for the 7×7 series. We met at Deviation in London, Benji B's party. We've put out a lot of records with him, we have a very close relationship. I don't think he gets his props. He could have gone on to a bigger label, and I'm always very honored he hasn't. He's very particular, he knows what he wants, and knows a hell of a lot about music. It's always an interesting process working with him. The Yatha Butha Jazz Combo album he did for us is probably my favorite record we've released.
For this album, the idea was an homage to '90s hip-hop. He knew the collaborators he wanted, and I helped bring the project together. People who grew up with '90s hip-hop have told me its a really good record, but in order for it to resonate, you kind of need those references. It wasn't a really obvious record. It's actually a great listen if you give it a bit of time. But there's no obvious bangers on it. It has a really understated feel to it but it's not mad in your face. It's more of a downtempo, R&B vibe.
Knxwledge, WrapTaypes
Knxwledge makes bangin' beats, and when he takes the time to pair them with acappellas from across the ages of rap, the result rarely disappoints.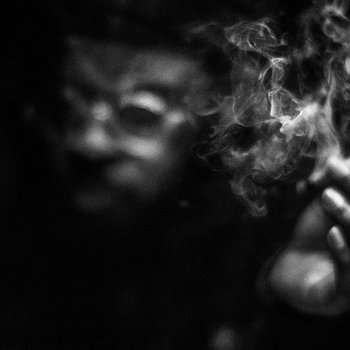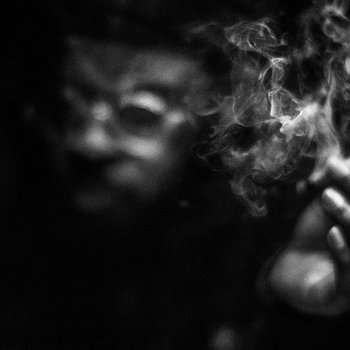 Merch for this release:
Vinyl LP, Cassette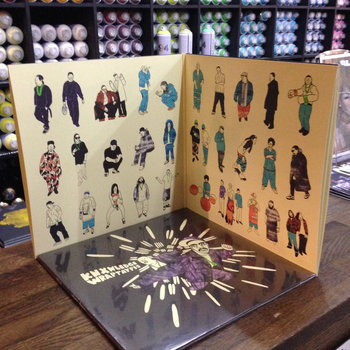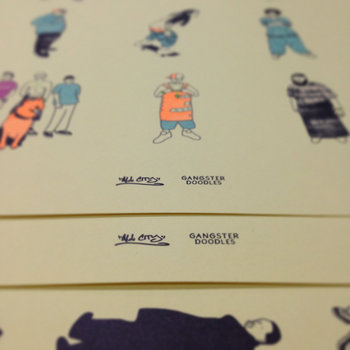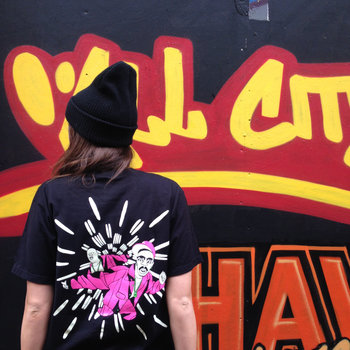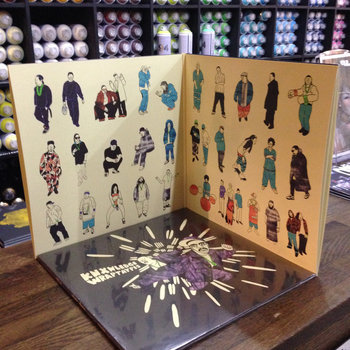 This was another relationship that began through MySpace, just as it was starting to crumble. In a way, this is the ultimate Bandcamp record, I suppose. It's a compilation of Knxwledge's WrapTaypes releases, which are Bandcamp-only. This is a selection of 25 tracks from them, pressed to vinyl and sold as a limited edition bundle, with a T-Shirt and a print by Gangster Doodles. We couldn't have done this record without Bandcamp. It's a fucking brilliant record, and I think this is going to be one of those that people will come back to in later years. I don't want to repress it—some records should be difficult to get. It was a really enjoyable and fun project. Knxwledge resonates with people—there's just something about him. Maybe it's his total dedication to hip-hop. I'm so happy to see him do well. I've seen how difficult it can be for a lot of those kids in L.A. in the shadow of Brainfeeder. It's not that easy to make a living. His work rate is incredible, and [his success is] a byproduct of that. It's necessary for him to make records.
Various Artists, Jheri Tracks Vol. 1
The compilation that marked the beginning of a new era for All City, collecting rugged dancefloor tracks from the fringes of the house and techno world.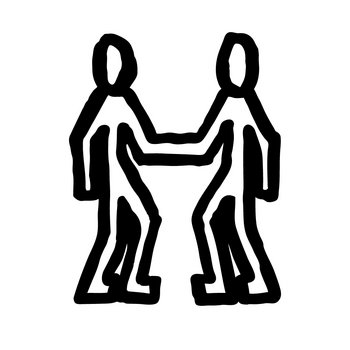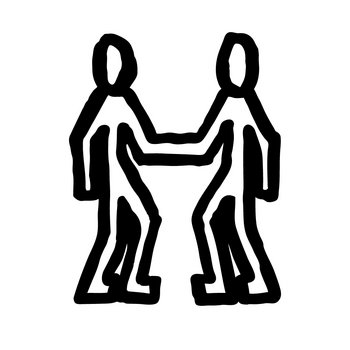 Merch for this release:
, Vinyl LP, Cassette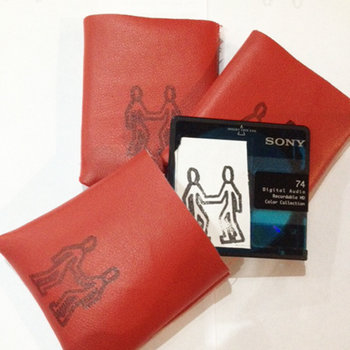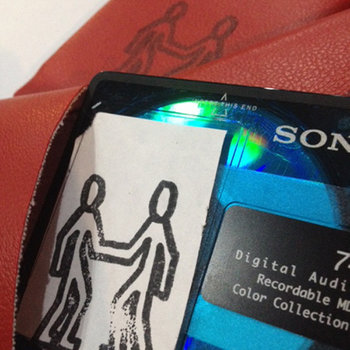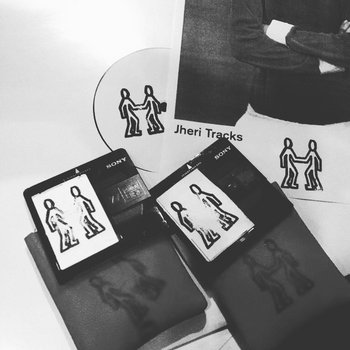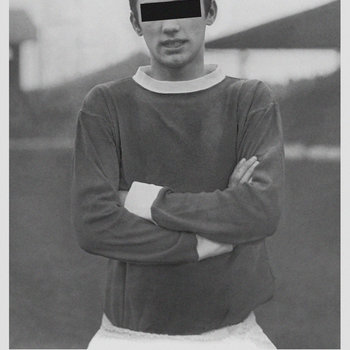 In the picture: Fotomachine.
I always looked to the likes of Mo' Wax, the way they mixed up styles on their roster. I thought I could get away with it, but you have to be cool as fuck—you can't be a label in Dublin putting out different records. For a long time, we did [themed] series to separate things but it wasn't working anymore. I realized that when we did the first records from The Cyclist and Anno Stamm. So we split it down the middle. All City is now for people who follow the label and Jheri Tracks can host more upfront and harder music. It's run by Dean McGrath and Daire Carolan. There's also a different momentum to the releases on Jheri, it's a quick turnaround, more fun, people buy it because they wanna DJ it. And it's allowing All City to focus more on albums.
The first version of this compilation was on MiniDisc, which I thought would resonate more! It took a lot of work, tracking down second hand MiniDiscs, recorders, and doing it all by hand. I think it's a great format, but people were laughing at me for it. Yet they buy cassette tapes? I grew up with cassettes, and I couldn't wait to get rid of them. I loved MiniDiscs—they sounded great. We did a small vinyl run after that. It's meant to mark the turning point for the label, with one side artists who represent the All City era and the other side Jheri artists.
Anno Stamm, To Gravit And Symmet We Rhyth
A tough-as-nails German techno record that's not for the faint of heart; yet another curve ball for longstanding fans of the label.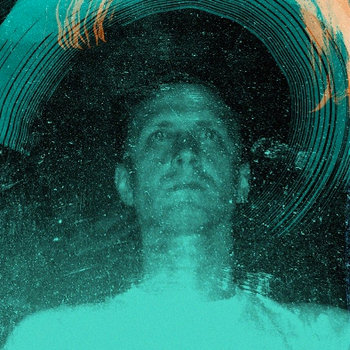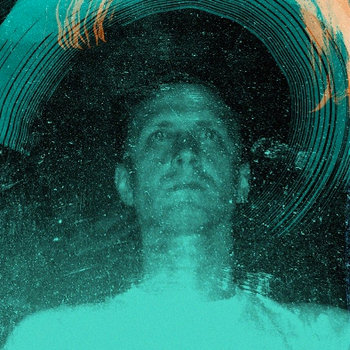 Merch for this release:
Vinyl LP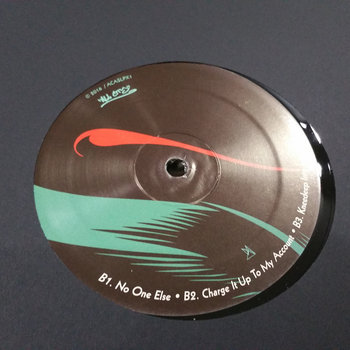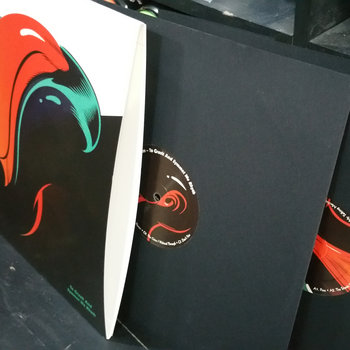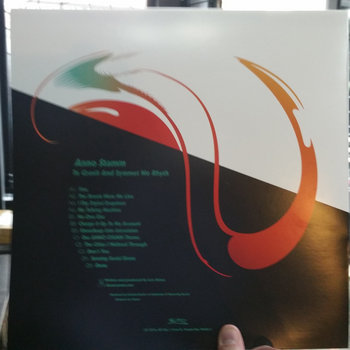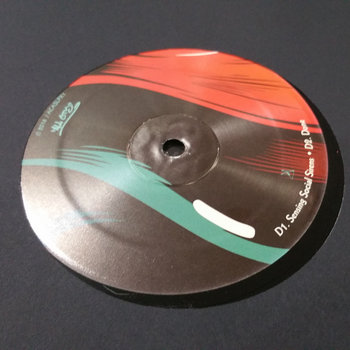 The first release we did with Anno was for the Off Series, [the theme of which was] dance-floor ideas you wouldn't expect us to do. He enjoyed the way we put it out, and came to us with the album. It sits oddly on All City, but it's a great listen. It's a German techno record, no pretending. If you don't like that, you won't get much out of it. I'm very honored he asked us to put it out. His brother did the artwork. There's some beautiful moments on there, and I think it's the closest we've come to a punk record—it's got a DIY vibe.
All City is a shop, so whatever people want, we go and get. In recent years, techno has become omnipresent. You can't escape it. It's mainly driven by a couple of people who work around me, bringing things to my attention. It's not music I have a direct emotional connection to, but I have to say there's an energy in that world at the moment that's infectious. We set up the shop's techno area in 2010 with Earwiggle, and it's become a hangout for local fans so it doesn't seem strange to me to put out techno records or start Jheri.
The Smoke Clears, The Smoke Clears
All City's latest is a lush trip into the dreaded electronic downtempo world that's pulled off with a striking clarity of vision and attention to detail.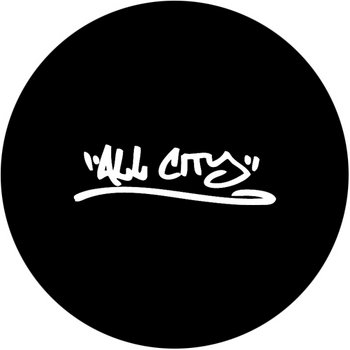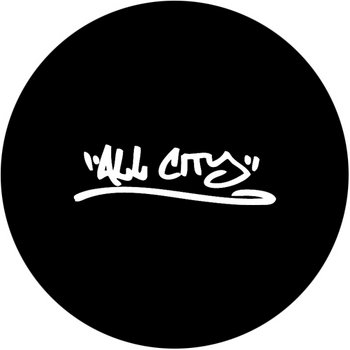 Merch for this release:
Vinyl LP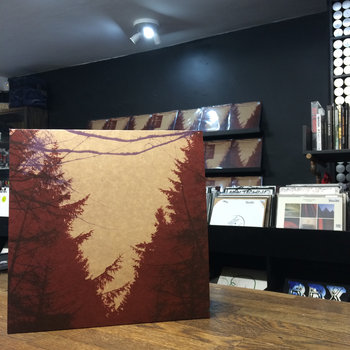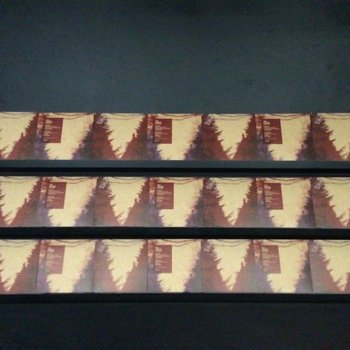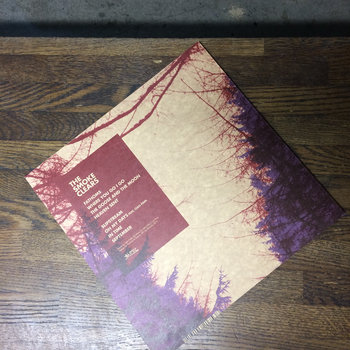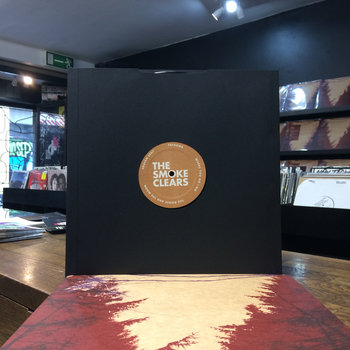 This is an album by John Daly, an Irish producer, which is the second part to a record that came out on the Further label in 2013. I don't hard sell people on records, but I have with this because I don't want it to slip between the cracks. It's a great All City record in the sense that it feels like a beat record. It's not something you can dance to, but it has a great electronic undercurrent to it. You might hear this in Panorama bar, it's not impossible. At the same, I think people who dig Knxwledge will like this too. It's the kind of record I think All City wants to do more of. It won't piss people off or confuse them, it's just a really good record. It's got a mood all of its own. John has released on Jheri as West To West. He sent me the album, and it was one of those things you don't get sent every day of the week. When I started the label, I knew we couldn't release too many Irish artists or we wouldn't get noticed. So it's nice now that we have some recognition to be able to release records from Ireland and nestle them in with the rest.
—Laurent Fintoni