SCENE REPORT
Africa Rising: Shaping the Global Sound  
By Joe Muggs · June 22, 2016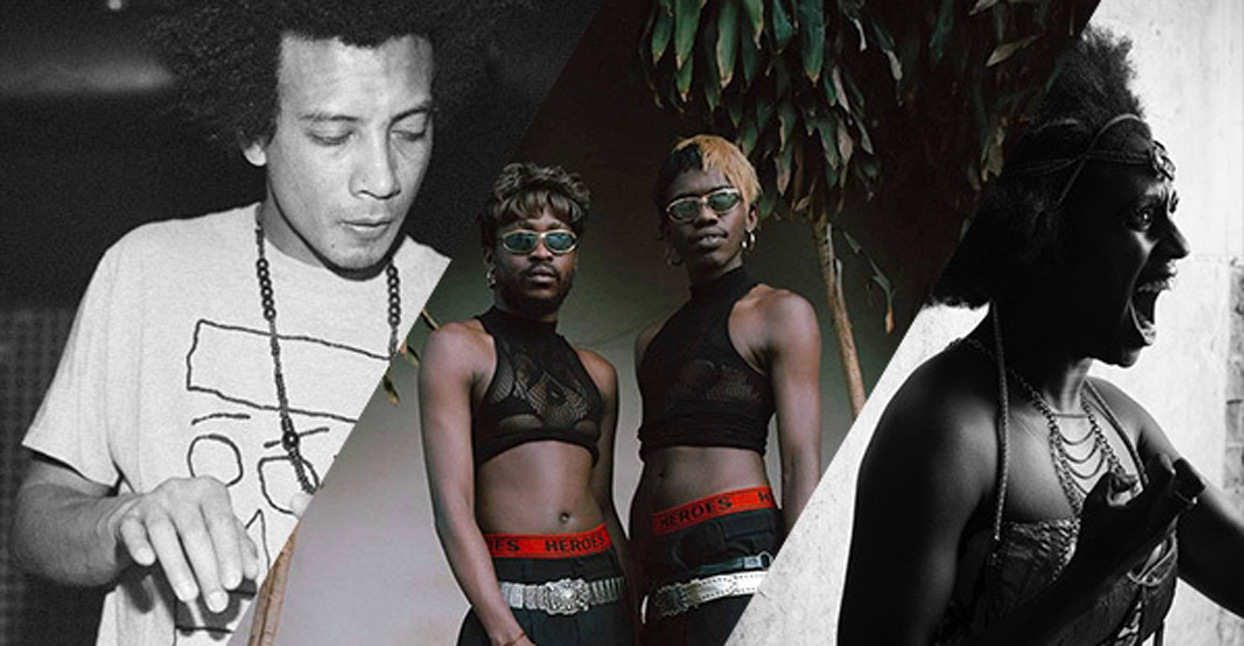 "In stark contrast to the clichés of African music as "sunny" and dance-oriented, the sound here is an intensely dystopian Afrofuturism."
Trying to parse the many intercontinental influences in club/electronic music can make your head spin. Ever-increasing globalization means that the transmission of ideas around the planet is less bound by the gravitational pull of European and American culture. Increased connectivity means the idea of a "world music" industry, which seeks to cultivate the exotic from the developing world and package it for western tastes, becomes more of an anachronism as musicians now have the technology to link to one another and to find an audience. Mass migration creates its own radical musical hybrids as communities mingle outside their home territories. And the access to a means of electronic music production creates such a dizzying array of styles and approaches, that the only way to really get a picture of what is going on is by immersion.
Even if we consider only African influences on global electronic music, we find a kaleidoscopic array of perspectives and approaches, all far more involved and interesting than producers simply sampling or replicating traditional sounds in the pursuit of some vague "tribal" quality (as has been all too common historically). This isn't even just about DJs increasingly playing new electronic sounds from the continent—Egypt's electro-chaabi, Angola's kuduro, Nigerian/Ghanaian Afrobeats and azonto, South African gqom, kwaito and Shangaan electro—or older tracks from the heady days of the '60s and '70s which are being respectfully compiled by archival labels with one foot in club culture. It's about a legion of individual creative projects from within and without Africa. Some of them are by people from the African diaspora who are examining their own heritage; some are by people whose travels or friendships have brought them close to particular musical traditions. But all of them work with hyper-specific ideas and motives—the exact opposite of the mushy globalism that has dogged world music fusions in the past.
Last year, Laurent Fintoni did a focused examination of people making African-electronic music in Portugal, Italy and Australia. Here, we want to widen that focus, and take a whistle-stop tour from Soweto to Switzerland, from Ghana to Glasgow, which will give a hint of just how many radically different ways the African continent is making its mark on international electronic music.
High Life World Series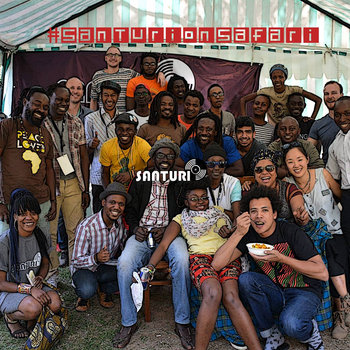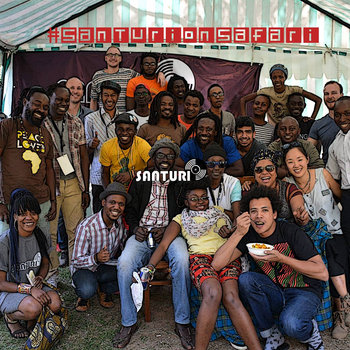 The South African-born percussionist/producer Esa has many roles, including his part in Glasgow-based dance act Auntie Flo. He's also behind the High Life World Series, which feature beautiful collaborations with musicians from across the continent and beyond. This luxuriant track comes from a session in Uganda, involving musicians from several African countries, and is a reminder that "Afrofuturism" can and should be optimistic—sometimes even blissfully so.
DJ Katapila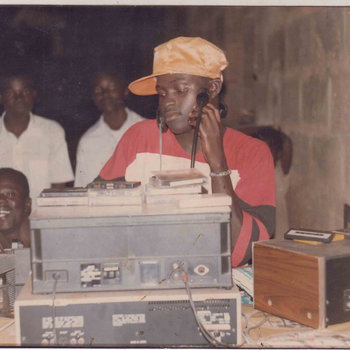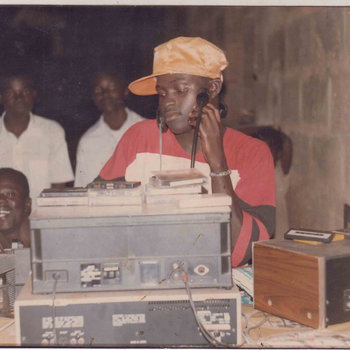 Merch for this release:
2 x Vinyl LP, Compact Disc (CD)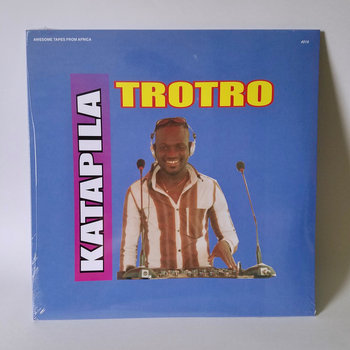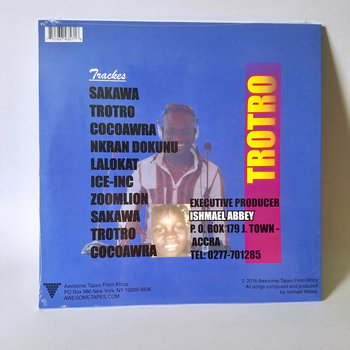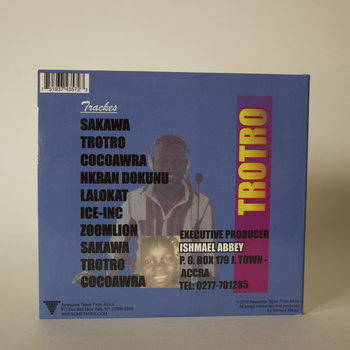 Awesome Tapes From Africa is both the label and DJ name for Brian Shimkovitz. While studying in Ghana, he became obsessed with the cassettes hawked by street traders, which contained West African music from across nations and decades. He now both plays the music at clubs and festivals worldwide, and releases the sounds of artists like DJ Katapila, a veteran party-rocking spinner from the Ghanaian capital, Accra. Katapila simply calls his sound "house music," but that doesn't do justice to the individuality of its bare but addictive drum machine rhythms and his Ga and Twi language chants.
Afrobeat Makers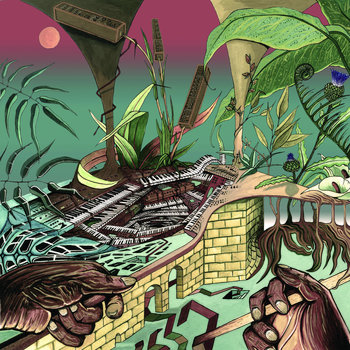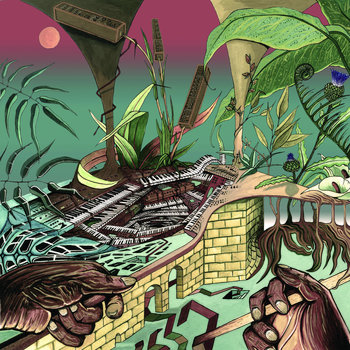 Merch for this release:
Vinyl LP
It's important to differentiate between Afrobeats and Afrobeat. The former is a modern sound that adopts the techniques of Jamaican dancehall and American rap/R&B production, while the latter refers to the rolling organic funk of the 1970s exemplified by Fela Kuti and Tony Allen. The Parisian series Afrobeat Makers hearkens back to that classic Afrobeat sound, but smooth it out with a prog-rock / jam-band sound—something that shouldn't work, but does.
raskuuku
In a kind of diasporic cultural feedback loop, in many parts of Africa there are pockets of Jamaican roots reggae and Afrocentric Rasta righteousness. The Ghanaian dancehall/reggae performer Ras Kuuku is a shining example, keeping to foundational reggae patterns but adding new local vocal styles to the mix.
Sahel Sounds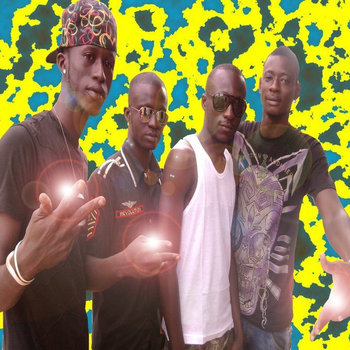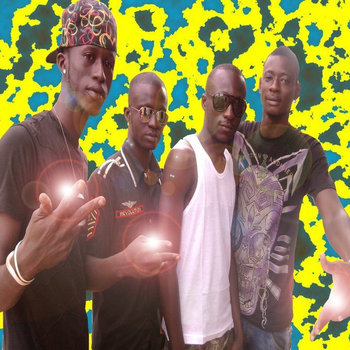 The Portland, Oregon-based Sahel Sounds  champion modern musicians from the fringes of the Sahara desert—including this brilliant, high-velocity Malian rap, a tour-de-force on the continuing AIDS crisis.
Mikael Seifu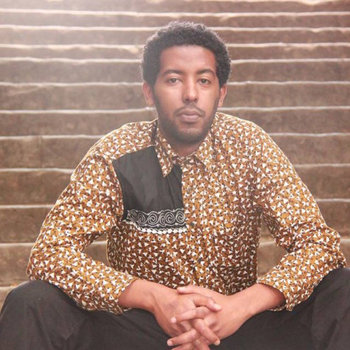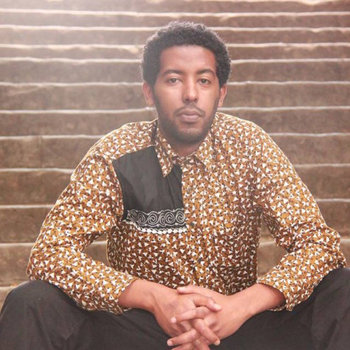 Merch for this release:
Vinyl LP, Cassette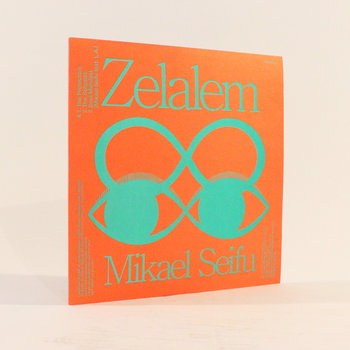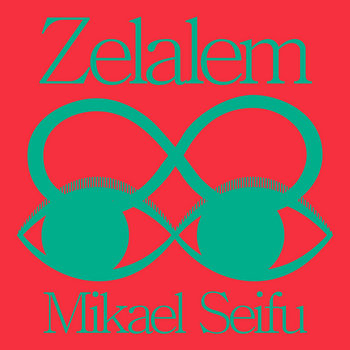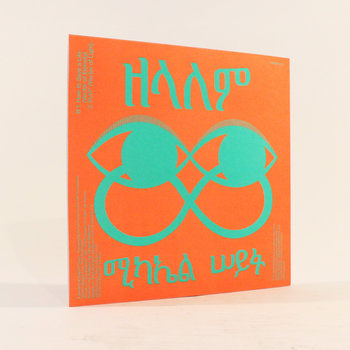 Mikael Seifu is an Ethiopian-born auteur producer who returned home to Addis Ababa after studying in New York, determined to find an African vernacular voice for electronic sound. His experiments have taken him to strange and dark musical places; this track is his masterpiece to date, showing that he's a producer who can give the Burials and Actresses of this world a run for their money.
Petwo Evans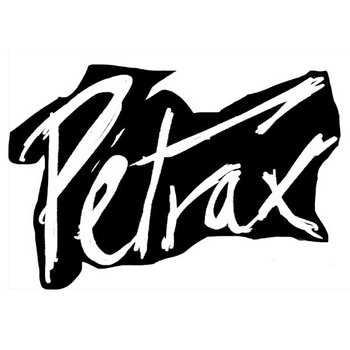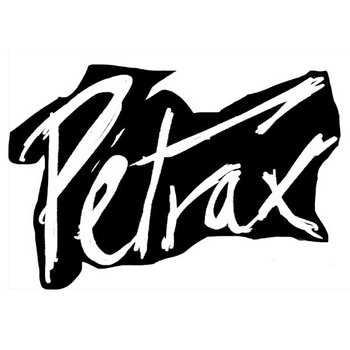 Huntleys & Palmers is the Glasgow/London-based label most famous for releasing the aforementioned Auntie Flo. Their output is hugely varied, but always aimed direct at the dancefloor, and as often as not has echoes of the African rhythm patterns that inform Auntie Flo's work. This Afrobeat-meets-minimal-techno track by Pet Woevans is one of the more experimental pieces in their catalogue, but still does the business in a club.
Andy Compton
South Africa has an insatiable taste for deep, soulful house music, and has adopted many musicians from outside its borders as a result. Andy Compton, from Devon in the west of England, is one of those, and his relationship with South Africa has been deepening over the course of some 20 albums. His latest, "Sowetan Onesteps," sees him working with the finest musicians from the Soweto township, and includes this airborne piece of poetic, downtempo loveliness.
Shango Label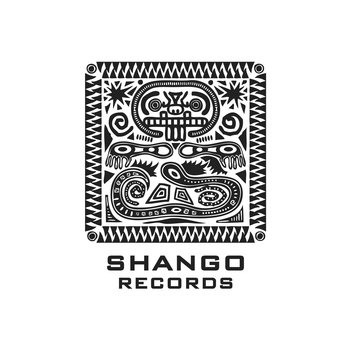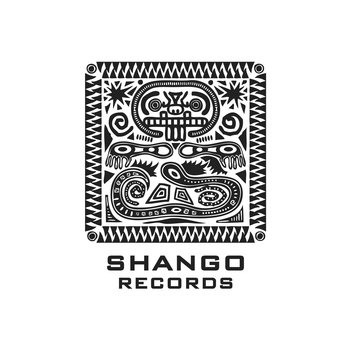 Sometimes fusion isn't a bad thing. Sounds from salsa to highlife to kwaito have always reverberated across the African continent and outwards into other continents' cultures. The Shango label, run from Thessaloniki, Greece, tends towards the Euro club mainstream in its use of African and South American source material, this irresistible bluesy stoner lope from AkizzBeatzz is one of the many gems that can be found within.
Clap! Clap!
Black Acre, the Bristol based dubstep/grime/bass label, has lately increasingly ventured into African-inspired music, particularly with the deranged and mysterious Italian producer Cristiano Crisci, aka Clap! Clap! Crisci has travelled broadly, but his experiences in Africa reverberate especially through his work, as on this slow-build dancefloor beast.
Gqom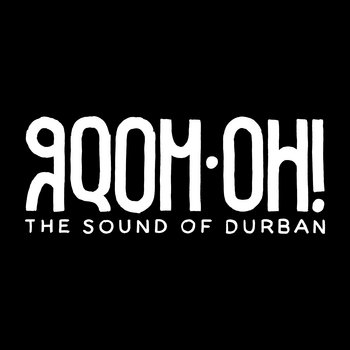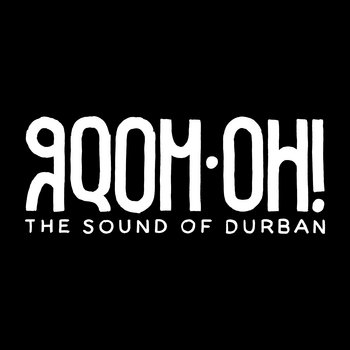 Merch for this release:
Vinyl LP, 2 x Vinyl LP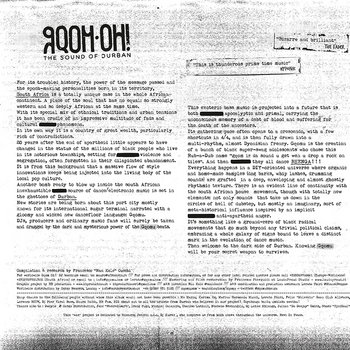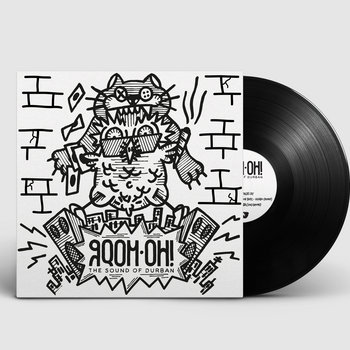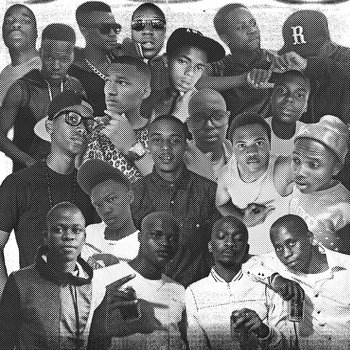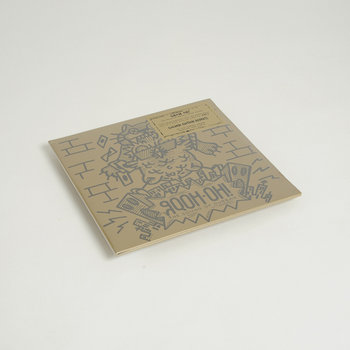 Gqom (the "q" is pronounced as a click of the tongue) is the deep sound of Durban, South Africa. Compressed to the point of oppressiveness, yet somehow full of chasmic space, it's no wonder it's found favor with more adventurous international electronic DJs like Kode9. As the title of this track suggests, it captures claustrophobic urban paranoia perfectly.
Silvatone
The West African sound known as Afrobeats has become as much the sound of London as it is of Lagos or Accra—so it's no wonder that London-based acts like rapper Silvatone are adopting its irresistible syncopations and warbling autotune vocals.
Lady Vendredi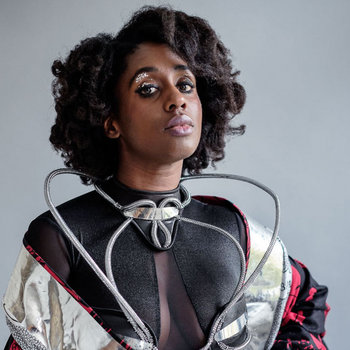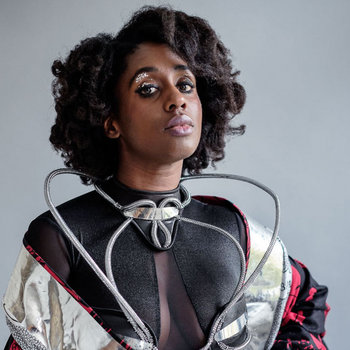 Merch for this release:
Vinyl LP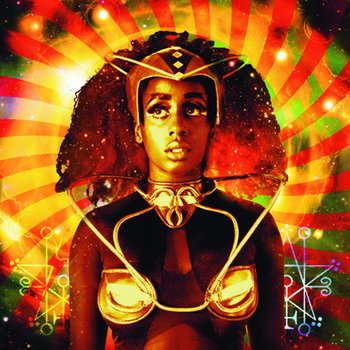 Lady Vendredi is a London-based avant garde "Afrocentric burlesque" artist whose theatrical work rolls together unabashed sexuality and the transatlantic Voudon spirituality that links West Africa to the Caribbean and leaks into global popular culture. On tracks like this, she sounds like an African-British MIA: provocative, punky and brilliant.
El Guincho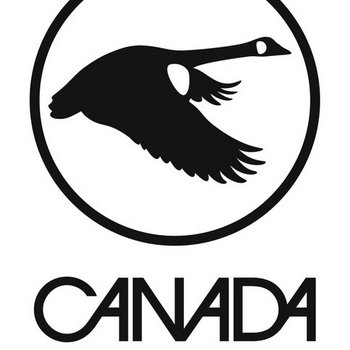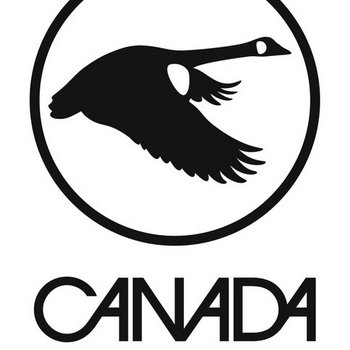 Pablo Díaz-Reixa, aka El Guincho, hails from the Canary Isles, way off the Atlantic coast of West Africa—a place where Spanish, African and Latin American influences blur together in fascinating ways. His work has evolved quickly over the years in many different directions, but his most recent album Hiperasia has the digital sound of Afrobeats woven into its fabric, as on this deeply peculiar song.
Doctor L
Merch for this release:
Vinyl LP
Another Parisian with Afrobeat connections—he produced a Tony Allen album—Doctor L has a long and varied history working with music from various parts of Africa, most recently with rising Congolese post-rock band Mbongwana Star. On this track, he cooks up various of his influences from over the years into a dark and gothic synth jam.
OY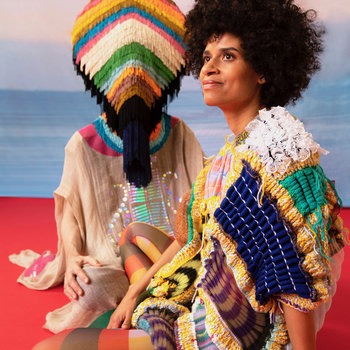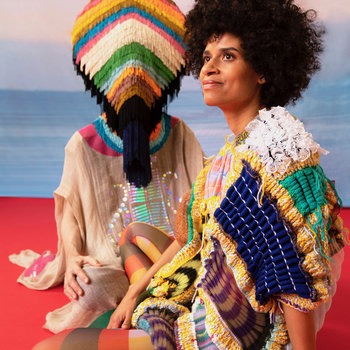 Merch for this release:
Vinyl LP
The Swiss-Ghanaian musician Joy Frempong, aka OY, has travelled across Africa, collecting sounds and musical influences from Mali, Burkina Faso, Ghana, and more. But the music she creates could only come from her own mind. It's by turns whimsical, funky and majestic, often all in the same track.
Owiny Sigoma Band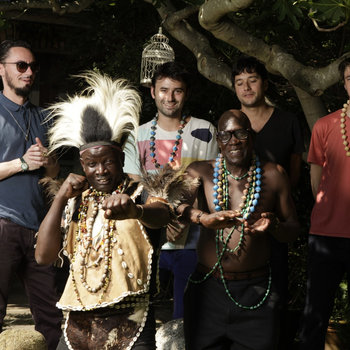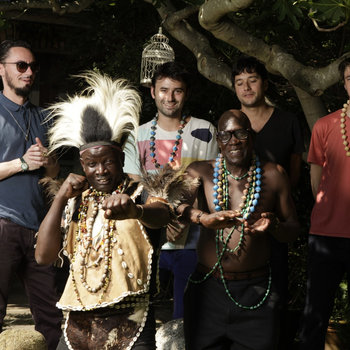 From Kenya to Britain via Italy, the culture-blending, London-based Owiny Sigoma Band here pay tribute to the capital of Kenya, from whence of two of their members come. The result is remixed into acid house delirium by regular Clap! Clap! collaborator, Italian DJ Khalab.
Honest Jon's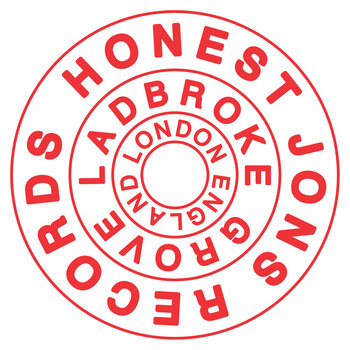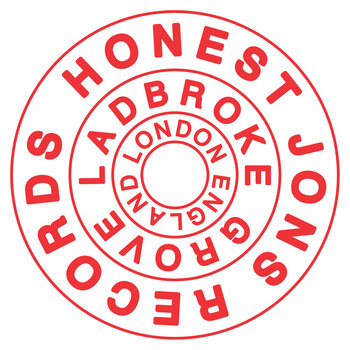 Merch for this release:
2 x Vinyl LP
The Honest Jon's label from West London has linked various European electronic producers with African musicians—perhaps most effectively on the Kinshasa One Two album, which parlays encounters between artists in the Democratic Republic of Congo's capital into these intense atmospherics. On Shangaan Electro, the label captures the bright, bouncy sound of a Soweto dance music style that fuses folk traditions with electro beats.
—Joe Muggs