RESONANCE
Sleeping Atop the Dirt: The Fruit Bats's "Siamese Dream"
By Brad Lane · Illustration by Amy Moss · September 06, 2023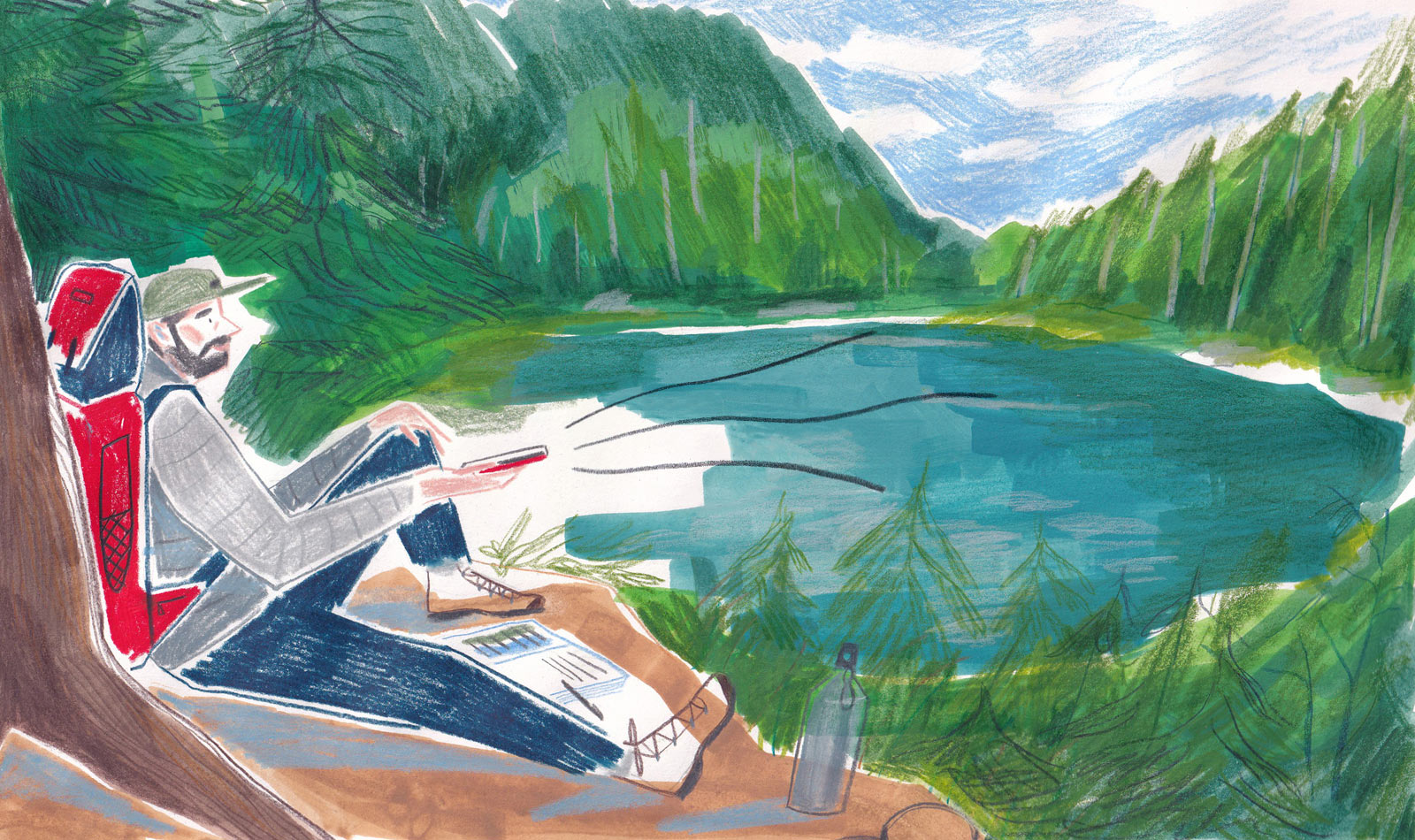 In September of 2021, I stood at the trailhead of Seven Lakes Basin in Olympic National Park with nothing else to my name except everything I needed for five days of living outside. A one-person tent, a neon-green inflatable sleeping pad, and an odoriferous sleeping bag occupied space inside my 50-liter backpack supported by hip straps at my waist. Provisions like food, a water filter, and warmer clothing also added weight, plus more food, including a one-gallon Ziplock bag of crumbled Oreos smooshed into one edible ball.
A friend had helped me convert my Subaru Outback into a Subaru "Carpartment" two months prior, installing a sleeping platform and storage solutions for my few possessions. Shortly after, I departed Missoula, Montana, for a year-long travel writing assignment, composing articles about parks, campgrounds, and hiking trails across the American West Coast.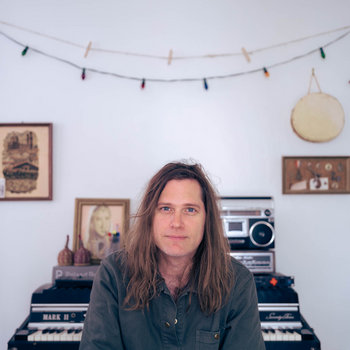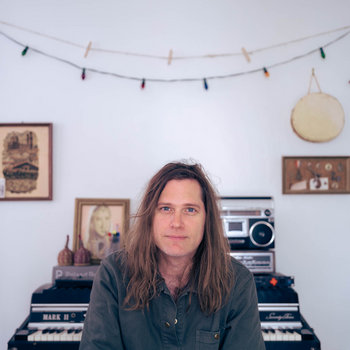 Alongside the survival essentials and Oreo ball, my constant companion, my cellphone, was always within reach. This time, instead of the usual playlists I downloaded for backcountry travels outside of cell service; I had only one album taking up memory on my phone. It was an album that had taken up plenty of my mental space since hearing a sample on Seattle radio station KEXP a month before and streaming through my car speakers ever since.
That album was the Smashing Pumpkins's Siamese Dream covered in its entirety by Eric D. Johnson and the Fruit Bats, released in 2020. Both bands hail from Chicago, and Johnson crafted the cover album on his own during lockdown, every instrument and vocal track a project to help keep him focused. I'd learn later that '90s alt-rock radio built a foundation for both our musical DNAs, which inspired this folk indie artist to cross genres and pay homage to an album that was a compass for my early musical taste.
I don't think anyone could ever out-smash the Pumpkins. Good luck matching any of the potent combustibles put into the original Siamese Dream. And Eric D. Johnson, in his rendition, doesn't attempt the same shredding guitars or heart-pumping drumbeats that made me both admire and fear the Smashing Pumpkins as a middle schooler in the Midwest. Instead, Johnson veers toward a pared-back acoustic and synthesized approach, achieving a folk-mellow sound that paired well with winding two-lane highways and the sun setting on a long day spent traveling alone.
And Eric D. Johnson is no rat in a cage. No disrespect to Billy Corgan, who embodies for me some pure essence of music and songwriting; it's like he's his own planet. But Eric D. Johnson and his twangy melodic crooning undeniably hold gravity, and his softer singing and the use of quieter instruments further reveal the poetic nature of the music. This relaxing refrain of songs from my youth hit my soul's bullseye and burrowed so deep that by the time I hit the trail in Olympic National Park, I impulsively ensured it was the only music I'd listen to for five days straight by deleting everything else off my phone.
My backpacking itinerary started at a campsite near the boardwalks of Sol Duc Falls and ascended through a forest so lush it's like you could watch it grow if you stared long enough. Blueberries plucked from bushes lining the route stained my teeth, giving me the appearance of a wild animal fresh off the kill as I climbed leisurely into the Seven Lakes Basin, Eric D. Johnson singing familiar songs in my ears.
I arrived at Deer Lake mid-afternoon on my second day, where I'd spend the next three nights. After scouting out several sites and setting up camp atop a knoll with a flat top overlooking the water, I did a series of tests to guesstimate the broadcast radius of Siamese Dream played from my phone speakers. I didn't want to audibly infringe on anyone else's wilderness experience.
After it became clear that it was just me, the Fruit Bats, and the wild environment, I settled into my lakeside accommodations and began photographing and documenting the Seven Lakes Basin. But I didn't don my hiking boots just for work. At that moment in my life, fresh off saying goodbye to the community I left behind in Missoula, thriving as a writer after years of posing as one, and with ten months of travel ahead of me, I came to the wilderness to catch my breath and check in with the "real world" dictated by the weather and the rotation between night and day.
Deer Lake provided the stillness I was looking for. I spent three days and nights above the water, punctuated by long and short hikes throughout the basin. My idle time included sitting in my camp chair writing, reading, and listening to Siamese Dream on repeat until my brain programmed itself to the album's small subtleties, like nodding at the precise pause that adds miles to "Mayonnaise."
Like any experience of love, it's probably best not to overanalyze why it felt so good. I never actively tried to understand why I could listen to the Fruit Bats play Siamese Dream again and again; I just let it play. I was more focused on my transitory nature above the lakeshore. I kept quietly asking myself how I suddenly found myself here, in the heart of Olympic National Park, listening to a new rendition of an aging classic.
My creative spirit ebbed and flowed alongside the album's tempo and wind ripples across Deer Lake, finding a sudden rush of inspiration through the hypnotic droll of "Hummer" or a moment of contemplation during the slowed-down rhythm of "Soma." Somewhere in the album, most likely during the existentially uplifting version of "Today," I'd catch a glimpse of the path that led me to this wonderful world, sleeping atop the dirt, with much to explore down the trail.
After three nights, I packed up my tent and equipment and exited the Seven Lakes Basin via a switchbacking route down to the Olympus Guard Station, leaving a ten-mile hike through the Hoh Rainforest the following day to end my trip. I found a secluded spot on a gravel bar along the Hoh River for my last night and continued playing Siamese Dream on repeat, just loud enough to hear over the slow-moving current.
Maybe it dawned upon me sitting above the lake or next to the sediment-stained river, or maybe while climbing to the highest point along my route, Bogachiel Peak, where the fog parted for precisely thirty seconds, revealing the glistening summit of Mount Olympus less than a mile away. Somewhere along the way, I better understood that The Smashing Pumpkins's style of hard guitars and entrancing delivery had added a new facet to my early personality, guiding me through countless lifestyle choices in my young adult life.
But had almost been two decades since I relied on the Smashing Pumpkins for release, and though I had long since traded my childhood angst for equally nuanced adult anxieties, song after song Johnson hit upon that earlier facet of my life. It felt like my own personal evolution coming through the speakers, the mellower music echoing a sense of maturity I tried to see in myself.
The river seemed to get louder as the sun set across the valley, and some guttural serenading added to the soundtrack from what I assume was a Roosevelt elk in the neighborhood. I let out a loud yawn before the first stars appeared next to the crescent moon in the dimming sky, my circadian rhythm retaking control after four nights outside. Like a caterpillar in its cocoon, I slept soundly in my sleeping bag that night.
I brushed past the mosses, ferns, and overgrown greenery of the rainforest the following morning, just in time to catch a shuttle back to my Carpartment. The five-day backpacking trip was one of many adventures over the entire year and, ultimately, the crescendo of my Fruit Bats's Siamese Dream obsession. The album still gets plenty of rotation today, but in the same way the Smashing Pumpkins evoke memories of my youth, the Fruit Bats's rendition is now forever bookmarked with distant images of Deer Lake, barely rippling in the breeze.
Brad Lane is a freelance writer seen across publications like Lonely Planet, Your National Forests magazine, and Outside Business Journal. He moved back to Missoula, Montana, in September 2023, where he's working for the University of Montana and finishing up his first fiction novel. Check out www.BradLaneWriting.com for his full portfolio, or find him at @Iowanderound to follow his adventures.