RESONANCE
Performance and Emotion in the Boston T: J.S. Bach's Chaconne
By Victoria Livingstone · Illustration by Joey Yu · August 26, 2021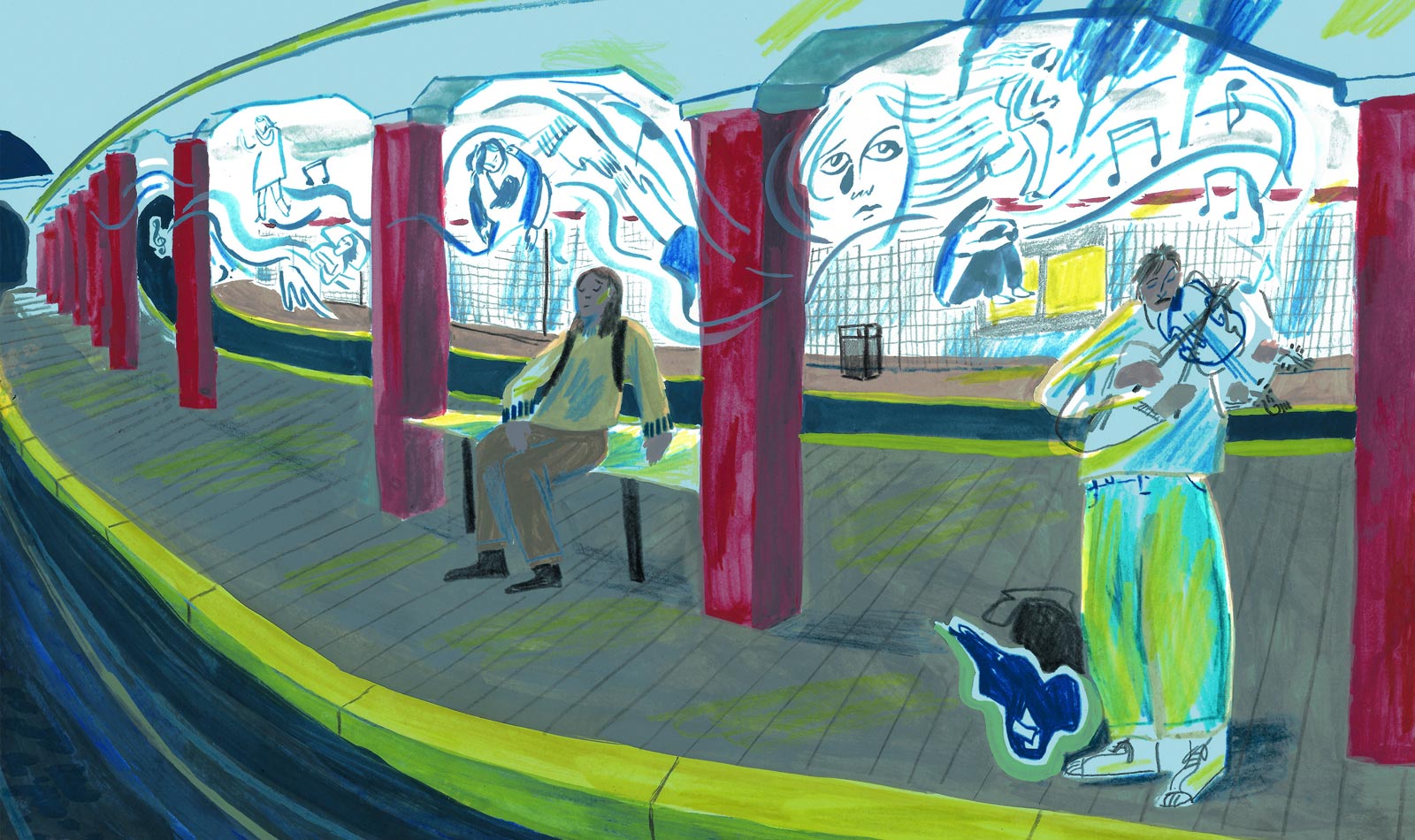 The first time I heard him was on a Boston morning. The wind blew the rain sideways and I had given up on my umbrella. I jogged from my apartment to the Red Line and took the train to Park Street.
After my usual dash up the station steps to switch lines, I heard the first tortured chords of Johann Sebastian Bach's Chaconne, the final movement of the composer's Partita No. 2 in D Minor. The piece was being played with an intensity of emotion that made me stop, as suddenly as possible without being jarred, so that all my frenetic energy moved into something deeper.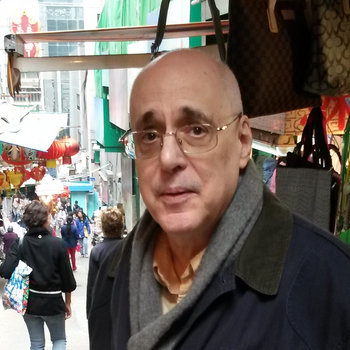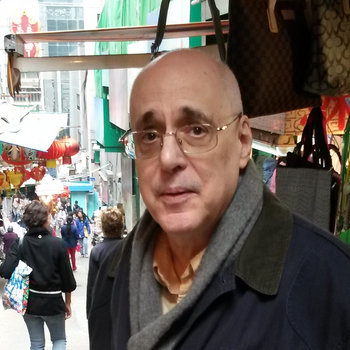 Merch for this release:
Compact Disc (CD)
In those days, I was in constant motion. My mother had died a few years earlier of pancreatic cancer. She got sick not long after I had emerged from the darkness of a heroin habit and the chaos that accompanies addiction. In the reassembly of my life, I did not stop moving. I was teaching, translating, freelancing, and pursuing a doctorate. I worked constantly, exercised daily, and danced salsa two nights a week. I feared that if I slowed down too much, the pain of past losses would rise up and pull me back into the hole I'd clawed my way out of. "Hard to hit a moving target," a friend observed.
The music we hear as children buries itself deep within us and continues to resonate throughout our lives. My parents listened to a lot of Baroque music when I was young and, in that moment in the station, Bach brought me home. I stopped running for the train, stopped thinking about how to tweak my lesson plans, stopped thinking about the meeting I'd chair that evening. Instead, I felt an enormous, liberating, beautiful sadness. I felt the pain that transformed me when my mother died, when it seemed that the earth had been ripped from beneath my feet just as I'd begun to find solid ground. I felt my breath for the first time in days. Those notes stripped away some of my fear long enough to allow me to grieve. For me, the Chaconne sounds out the losses and longing that are part of the tragedy of adulthood.
I am not alone in interpreting the piece as an expression of grief. The manuscript containing the Partita is dated 1720, the year Bach returned from a trip to discover that his wife Maria Barbara had died suddenly and was buried while he was away. Some scholars argue that Bach composed the Chaconne in mourning. Others understand it in spiritual or religious terms. Violinist Joshua Bell calls it "not just one of the greatest pieces of music ever written, but one of the greatest achievements of any man in history. It's a spiritually powerful piece, emotionally powerful, structurally perfect." Although Bach composed the Partita for solo violin, its emotional resonance translates to many instruments, including the piano, classical guitar, and marimba.
It was the violin cutting through Park Street station that allowed me to experience the piece as cathartic grief. I sat down on the next bench I could find without taking my backpack off my shoulders. The B-line train arrived and, despite my previous impatience to finish my commute, I watched the doors open and close and let the train pass. When the Partita ended and another Bach piece began, I got up and walked past the map of the T to see who was playing. The performer was a young man wearing dirty jeans. His eyes were closed and his dark hair flopped as he played. I put a dollar in his open violin case, he gave me a slight nod, and I reluctantly got on the next train.
Days passed and I went back to my rushed rhythm. Almost enough time had passed to allow me to forget the musician, and then I heard him again. In the following weeks, the violinist appeared at the station irregularly, which added a constant sense of anticipation and possibility to my commute. On the days with no music, I continued sadly on my way to work. On the days he was there, I always stopped to listen, usually on a bench where I couldn't see the performer, though I always walked past him as I got on the train. He played various pieces, but it was always the Chaconne that provided a sudden stillness that allowed for emotional movement.
The violinist started coming to the station more often, and we began to acknowledge each other. He occasionally gave me shy smiles before I waved goodbye. Weeks passed, and instead of hiding down the platform on a lonely bench, I stood near him to watch as if he were performing in a theater and not in the subway station.
Merch for this release:
Compact Disc (CD)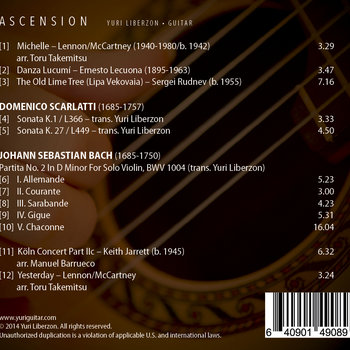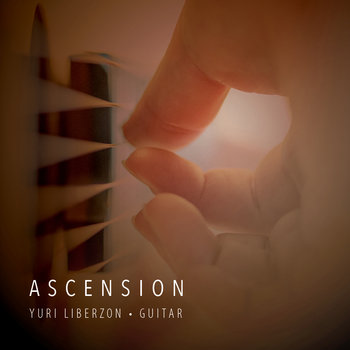 One Wednesday morning after we had slowly built a relationship between performer and fan, he paused between pieces to wipe away sweat. I approached him, complimented him on his spectacular rendition of Bach, and told him that he reminded me of the experiment in which a Washington Post journalist put Joshua Bell in the D.C. metro to see how people would respond to art when it was out of context. Bell too had played the Chaconne in a subway station. The Park Street violinist half smiled and acknowledged the analogy, then returned to playing.
We got to know each other in brief and timid conversations that seemed to exist in sharp contrast to his bold playing. I learned that he was a professionally trained musician, a successful soloist who had played everywhere from Vienna to Tokyo to Carnegie Hall. I was proud of myself for recognizing that he was a professional musician and I smugly thought of all those people in the D.C. metro who had ignored Bell. I told him that I was a journalist and that I wanted to write a piece on his experiment in Park Street station. It would be titled "Boston's Bell," a title I later learned he would have hated. He agreed, but I never wrote the piece because we had become too close.
One afternoon as we walked through the Boston Common, he told me that he did not feel anything when he played. As an artist, he said, he was trained to perform emotion. It was all a show. I refused to accept that the emotion he displayed when playing Bach was feigned. Surely, I thought, no one can produce such a spectacular work of art, one that evokes so much feeling, without going through the emotional wringer. After all, in a letter to Clara Schumann, Johannes Brahms had written of the Chaconne: "Using the technique adapted to a small instrument the man writes a whole world of the deepest thought and most powerful feeling. If I could picture myself writing, or even conceiving, such a piece, I am certain that the extreme excitement and emotional tension would have driven me mad."
I have never been able to write anything halfway decent without re-experiencing moments I'd rather forget. In a poetry workshop many years ago, I presented some weak verses about addiction. Although I was drawing on the darkest period of my life, another poet said it sounded like I had little knowledge of my subject matter. The poems fell flat in part because I had not allowed myself to feel any discomfort while writing. "Try to raise up the sunken feelings of [your] enormous past," Rainer Maria Rilke (in Stephen Mitchell's translation) advised. In order to write, I've had to learn to be honest and give myself space to feel. Writing is a liberating but painful process for me. It tears me apart, but then makes me whole.
I'm not a musician or an actor. I don't know to what extent performers need to experience the emotions they portray, and I imagine it differs for everyone, just as all writers do not feel the need to dredge up their pasts. Maybe the violinist, technically brilliant, was simply giving a convincing performance of emotion. And Bach, perhaps, never intended the Chaconne to be an expression of grief. Music history professor Michael Markham argues that it is anachronistic to impose such notions on a Baroque composition, writing in the LA Review of Books:
There is no evidence that Bach himself considered the Chaconne to encode an entire vista of the universe or to sound out his own emotional depths. Such Romantic notions would never have occurred to a court composer who had trained in the late 1600s as a Lutheran town organist. Creating art then and there was not an act of personal expression but one of civic or religious service.
None of us will ever know what Bach felt while composing the Chaconne. I will never know what the Park Street musician felt while playing it. And perhaps it does not matter. Whatever the emotional truth of its origins and interpretations, for me the Second Partita is an expression of grief.
The violinist no longer plays in Park Street, but every time I walk through the station I move more slowly, hoping for or fearing those Baroque notes. Sometimes I hear them as if a ghost were playing out my deepest losses. I hear them, I hear him, but there is no one: only other passengers who are wearing headphones or looking at their phones, rushing through their days and not there with me.
Victoria Livingstone is a writer, teacher, and translator based in Montclair, NJ. Her work has appeared most recently in The Washington Post, Literary Mama, The Dallas Review: Reunion Online, TAB Journal, and (Her)oics, an anthology of women's writing during the pandemic. She is working on a book of essays about motherhood. Find her on Twitter @ToriaJL