LISTS
There is No Prog, Only Zeuhl: A Guide to One of Rock's Most Imaginative Subgenres
By Jim Allen · October 05, 2020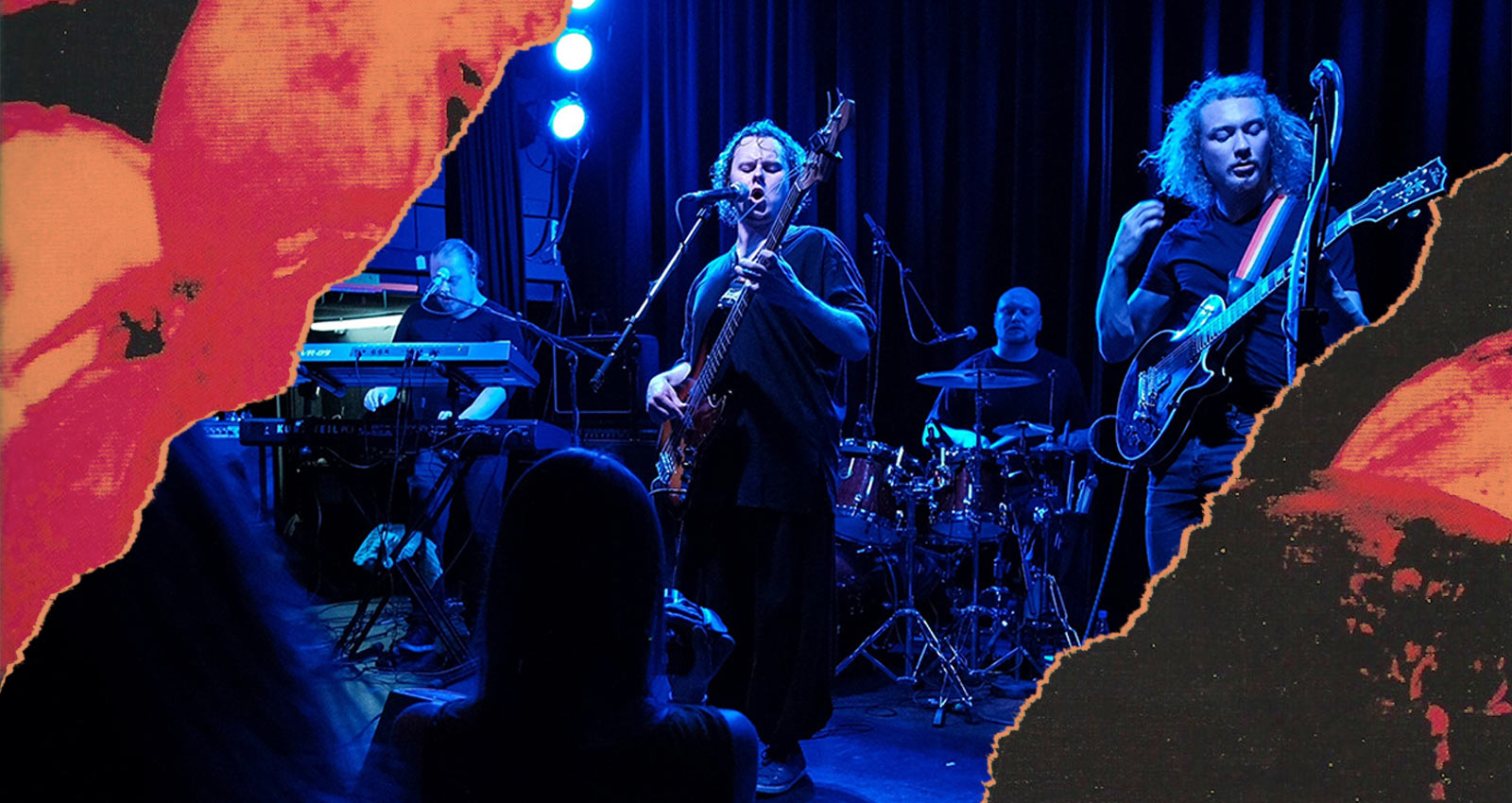 Defining zeuhl music can be tricky. "It's sort of like what the Supreme Court said about pornography," ventures Steve Feigenbaum, "I know it when I hear it." As founder of Cuneiform Records, which has perhaps released more zeuhl albums than any other label in America, he ought to know, but how about the rest of us?
Like every volcanic eruption, it all started with Magma. The Parisian band began unleashing its ominous space operas half a century ago. Led by drummer/vocalist Christian Vander, Magma mixed jazz-rock fusion; choral vocals with a whiff of Carl Orff's Carmina Burana; scary, Stravinsky-savvy melodic themes; and hammerhead prog riffs bolstered by monster bass lines. In case all of the above produced too conventional a cocktail, Vander provided a kicker by writing Magma's lyrics entirely in his invented alien language of Kobaiian, which came with its own sci-fi mythology, as detailed on the band's album covers along with gloriously creepy visuals.
Magma dubbed their music zeuhl, which is Kobaiian for "celestial." Their status in their homeland was enough to sow the seeds of a movement. "In France they were huge in the '70s, especially live," says Alain Lebon, head of French label Soleil Zeuhl. "Their influence on that generation was massive."
The sound first spread from its source to Magma offshoots, then to other bands around France, sans Vander's bespoke lyrical lexicon. In later years, especially with the advent of the internet, it reached musicians everywhere from Japan to Russia, with some creating their own cosmic languages for their lyrics. Even though it's possibly the only genre directly traceable to a single artist, zeuhl has evolved in directions Vander could never have foreseen, its international apostles incorporating funky grooves, post-punky edge, and anything else they cared to throw in the bubbling cauldron.
"It's not a closed form," says Feigenbaum. "You can be a zeuhl-ish band and be completely original." From the horror-movie ambience of Shub-Niggurath to the almost cartoonishly manic jazziness of Koenjihyakkei and beyond, here are the bands that have taken zeuhl from a singular vision to an evolving organism constantly spinning new mutations through the musical biosphere.
Old School Zeuhl
Merch for this release:
Vinyl LP
ZAO were the first to grab the zeuhl ball from Magma and run with it. In fact, the band was founded by two key members of an early incarnation of Magma: keyboardist François Cahen and saxophonist Yochk'o Seffer. Their 1973 debut album proves that the zeuhl concept had life beyond its originators. Cahen's nimble electric piano licks and Seffer's searching sax go a long way toward amping up the jazz fusion end of things. ZAO made five albums in the '70s, but this was the only one to feature a vocalist, Mauricia Platon, who turns on a dime from otherworldly ululation to guttural growl.
Merch for this release:
Vinyl LP
Zeuhl is generally known for having a heart of darkness that makes the director's cut of Apocalypse Now seem like a Judd Apatow movie, but these Frenchmen found a place for light and sometimes even sweetness on their 1976 debut album. The Jacksons of Zeuhl, Potemkine includes brothers Charles, Michel, and Philippe Goubin on guitar, keys, and drums, respectively. Foetus found some of its inspiration in fusion pioneers like Mahavishnu Orchestra, taking ZAO's jazz-rock tendencies even further.
Merch for this release:
Vinyl LP
"Weidorje is zeuhl 101," says Feigenbaum, "They made one album just a little too late for the change of progressive rock into punk, so it kind of got a little bit lost, and it's a great record." Previously celebrated in these editorial pages, Weidorje were named after a song on Magma's 1976 classic Udu Wudu, an album that featured founding Weidorje members Bernard Paganotti on bass and Patrick Gauthier on keyboards. Released in 1978, Weidorje's sole album presents a muscular vision of zeuhl powered by Paganotti's bruising bottom end, with Gauthier and Jean-Philippe Goude's keys darting around the horn charts like wicked fairies preparing a potent bit of black magic.
Merch for this release:
Vinyl LP
If there's such a thing as gothic zeuhl, this is it. Named for an H.P. Lovecraft creature (and not to be confused with the metal band of the same name), Shub-Niggurath took zeuhl's initial template further than any other French band, amplifying all the darkness inherent in Christian Vander's vision a hundredfold. Their 1986 debut alternates between the grimly foreboding and the bone-crushingly frightening. Veronique Verdier's trombone adds oddly chamber-like touches to a record that makes Black Sabbath sound like The Archies. If you projected every Hammer horror film ever made onto the same screen simultaneously, this would be the soundtrack. "The darkest of all for sure," says Lebon. "Over the years it became a classic of the genre, a truly deserved legend." Fiegenbaum concurs: "A total motherfucker of a record. That's the zeuhl shot heard 'round the world."
Zeuhl Goes Global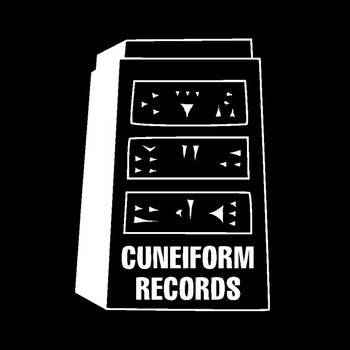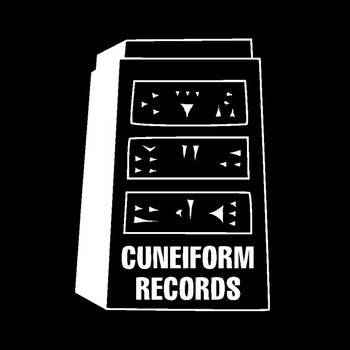 "One of the bedrocks of Japanese zeuhl," says Feigenbaum. "They were friends with Tatsuya and definitely influenced by him." Happy Family's 1997 album is a bracing bit of business, with a million ideas flying from every direction and colliding with each other in a joyously jarring way. Bassist Tatsuya Miyano and drummer Keiichi Nagase are a two-man demolition crew propelling the whole mad mess with a huge, industrial-strength sound capable of leveling skyscrapers. When Feigenbaum talks about the kind of zeuhl bass that's "nine feet tall, green, and breathes fire," this is exactly what he means.
Merch for this release:
Compact Disc (CD)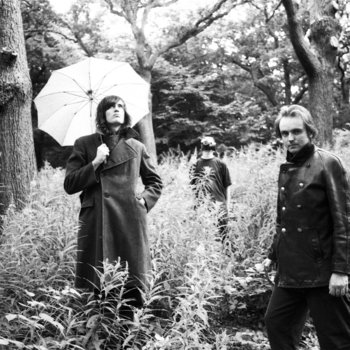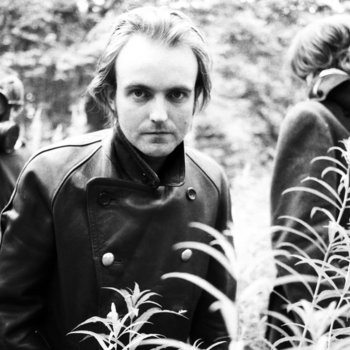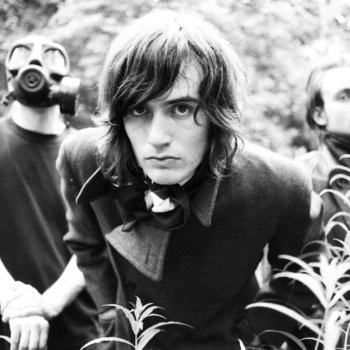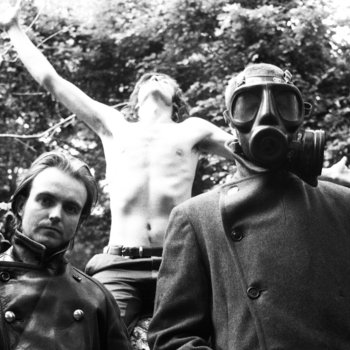 British zeuhlmeisters Guapo formed in 1994, but it wasn't until a decade later that they found their way to a full release on an American label. With Matt Thompson's properly punishing bass, guitarist/keyboardist Daniel O'Sullivan's alternately delicate and doomy riffs, and Dave Smith's Elvin Jones-falls-into-a-cyclotron drumming, Five Suns is a five-part suite that puts the "force" in tour de force. Guapo had submitted it as a demo to Steve Feigenbaum, who recalls, "The only thing that changed between the demo and what I released was… I said, 'This is great, but it's like a 45-minute piece. Is there any chance you could write a couple of short pieces? They wrote two pieces, which they stuck on the record at the end, and that was Five Suns."
New School Zeuhl
Zeuhl is all about alternate universes to begin with, so imagine one in which the genre had been absorbed into classic rock, sprinkled with a dash of Hawkwind-esque space rock and a soupcon of Yes-like prog, and you'll have an idea where Finland's Dai Kaht are coming from. Even the artwork on their 2017 debut album seems gloriously steeped in '70s sensibilities. Amid all the infectious, major-key riffs, they're probably alone among their peers in having vocal harmonies that could accurately be described as sunny. They represent what Alain Lebon calls "the bright side of zeuhl… 100% fun."
Merch for this release:
Vinyl LP, Compact Disc (CD), Poster/Print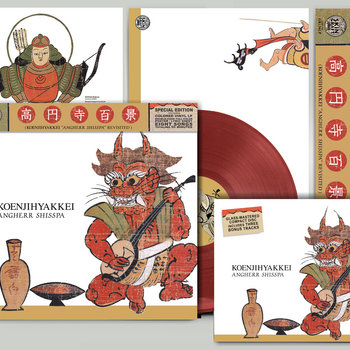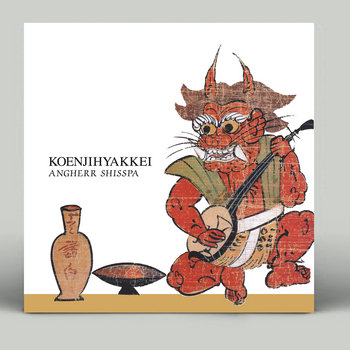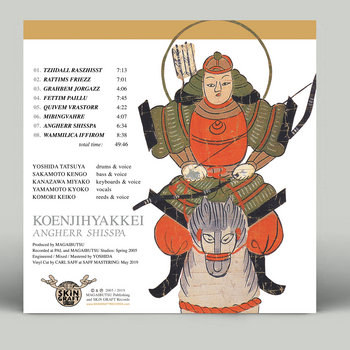 The restless Ruins drummer/bandleader Tatsuya Yoshida founded this band a few years into Ruins' run, and they've emerged as a premier presence in the Japanese zeuhl scene, hewing closer to the style's roots than Ruins ever did. Alain Lebon reckons they're "probably the band that illustrates best the word 'zeuhl' after its appropriation by fans and reviewers." They operate with an awe-inspiring intensity and precision, from the complex unison riffs to the operatic vocals, but when they work up a head of steam (a not uncommon occurrence on this 2005 album reissued with bonus tracks in 2018), they pound the stuffing out of their axes with wild-eyed abandon.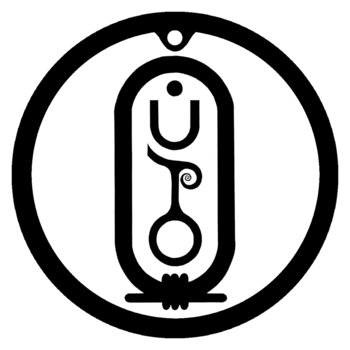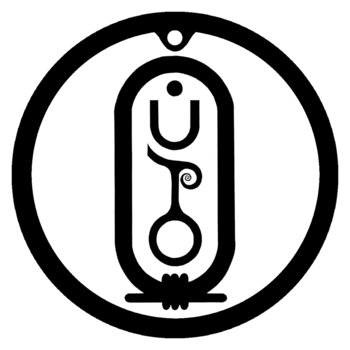 Merch for this release:
Compact Disc (CD), Vinyl LP
An offshoot of the Italian band Runaway Totem, Universal Totem Orchestra is one of the few zeuhl bands (along with the aforementioned Dai Kaht) to leave the genre's legacy of darkness behind. They replace the fire and brimstone with a sound that's just as complex and commanding as vintage zeuhl, but more graceful and accessible. There's a symphonic prog vibe to 2016's Mathematical Mother, between the celestial sprinklings of keyboards, the majestically flowing vocals, and the heroic leaps of the lead guitar.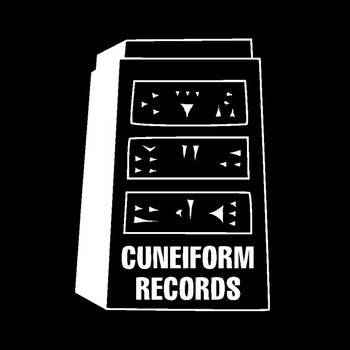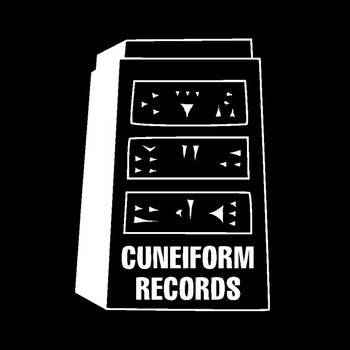 Bordeaux band Sotos featured brothers Yan and Michael Hazera on guitar and drums, respectively, and their atmospheric sound seems to owe as much to the darker side of Rock in Opposition bands like Art Zoyd and Univers Zero as it did to the likes of Magma. Yan could shred when he wanted to, but with Nadia Leclerc's cello and Nicolas Cazaux's violin looming in the mix, Sotos was more about conjuring up a mood than committing acts of aural brutality. Alain Lebon calls their second album, 2002's Platypus, "an almost forgotten jewel," but after its release they called it quits, with the Hazeras going on to form the similarly zeuhltastic Zaar.
Sonota Islands Kommandoh
Zeuhl Jazz
These Italians make no bones about where their allegiances lie, from the on-the-nose album title to the Magma-worshipping name of the opening cut, "Offering Vander." The avowed mission of their 2018 album, in case the title was too subtle, is to crossbreed zeuhl with jazz. In theory this might seem a bit like carrying coals to Kobaiia, since jazz was a key component of Christian Vander's original conception anyhow. But in practice, it brings the style someplace new and surprising. If Pat Metheny made a zeuhl album it might sound something like this, with the style's sharp angles and visceral attack diverted down a gentler path that still allows for plenty of archness and a few fiery moments.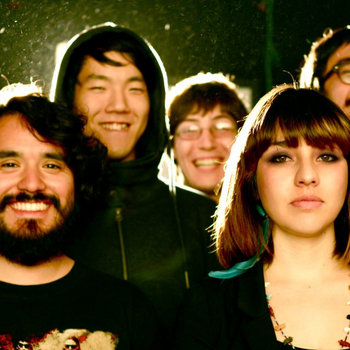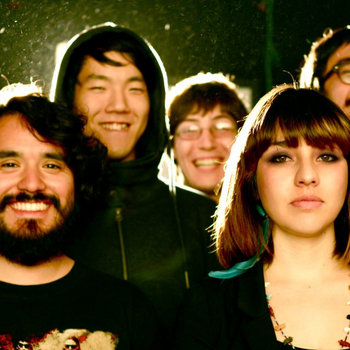 A band of Mexican- and Japanese-Americans, Corima began in Texas and relocated to L.A. Amaterasu finds room for dashes of doomy prog Sturm und Drang, but overall Corima's third album really shines a light on the fusion side of zeuhl, with plenty of fleet-fingered violin, guitar, and keyboard solos and a fluid feel that transcends zeuhl's more jackbooted tendencies. It's no breezy stroll in the park though—for proof just check out the wild moves Paco Casanova makes on the bottom end of his piano in the title suite's first movement.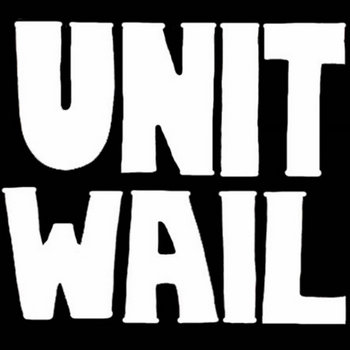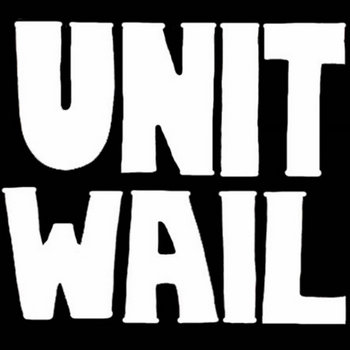 Decades after Shub-Niggurath's untimely end, guitarist Franck-William Fromy resurfaced as the axeman (in every sense of the term) behind Unit Wail. The band is less about scaring the living daylights out of the listener than Shub-Niggurath and more about pummeling them into satisfied submission. King Crimson-in-hell guitar riffs, bass lines dirty enough to warrant EPA intervention, and even mutant funk beats come together for a physical impact that's among the most unrelenting in the zeuhl universe.