LISTS
Eight Essential Youth Crew Albums on Bandcamp
By Ed Blair · October 30, 2020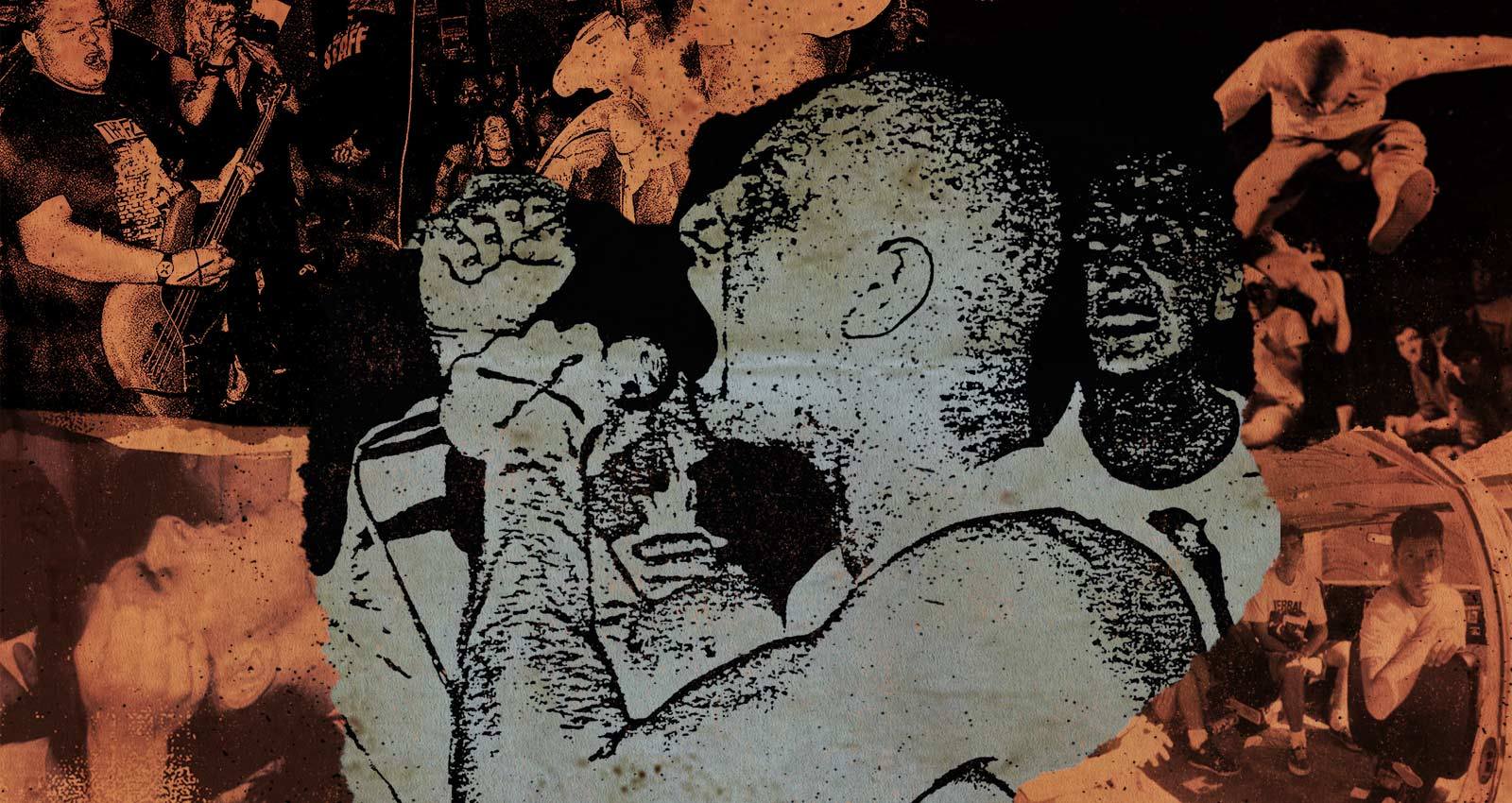 Thomas Jefferson famously once said, after an especially brisk matinee at CBGB's, "The tree of hardcore must be refreshed from time to time with sweat, Sharpie ink, and the blood of heshers." Every decade or so, hardcore revivalists re-appear, bringing hardcore back to a template established in 1985—which was, even then, a revival of earlier hardcore attitudes. At that point, straight edge was deeply uncool, and most big-name hardcore bands were getting more metallic and slowing down. Enter: two enterprising young men from Connecticut who took a stand. Ray Cappo and John Porcelly ditched their then band, Violent Children, to create a band that would take the belligerent straight edge aggression and athleisure aesthetics of SSD and DYS, throw in the positive attitude of 7 Seconds, and add more than a smidge of jock culture. Eureka! Youth of Today, and by extension, the genre they inspired, youth crew, emerged nearly fully formed, Athena-like, in the streets of New York (where Youth of Today eventually relocated). All the hallmarks of youth crew hardcore were already prevalent on Youth of Today's initial releases: beefy riffs; the gang vocals; the galloping pace; the direct, slogan-like lyrics.
The youth crew sound has remained relatively unchanged since then—like a shark or a crocodile, youth crew does not need to evolve. It's already perfectly adapted for pile-ons and two-step mosh pits around the world. Here's a look at some early youth crew classics from the East and West Coast, and some more recent examples of youth crew's international impact.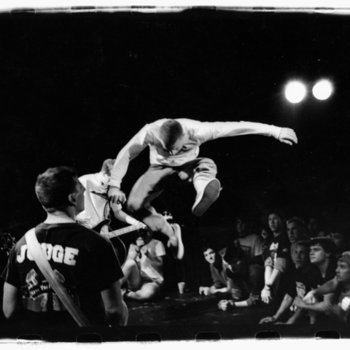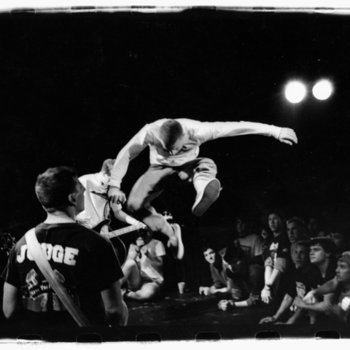 Even bolstered by the most mosh-friendly cover of a Cub Scout oath you'll ever find ("Youth of Today"), Youth of Today's initial salvo shouldn't have worked nearly as well as it does. Vocalist Cappo's anguished howl made lyrics like "My outlook on life is positive!" ("Positive Outlook") or "The world's got riots/ The world's got fights/ But I trust people will see the light" ("I Have Faith") feel like urgent calls to action instead of needlepoint platitudes, especially backed by the fast-paced pit-inciting hardcore created by guitarist Porcelly, bassist Graham Philips, and drummer Darren Pesce. Philips and Pesce would be replaced before the recording of Break Down The Walls, YoT's masterpiece, but their place in youth crew history would be assured by their presence on this, where it all started.
Originally designed as a rebuke for those who thought Youth of Today was both too militant and too earnest, Judge was a deliberate provocation—straight edge as a violent mandate instead of rules for healthy living. Ex-YoT drummer Mike Ferrero's bitterness drips from every lyric, while Porcell's guitar riffs are vicious and metallic (a minor irony given youth crew's dislike of heavy metal). The recording on Chung King Can Suck It was meant to be Judge's first LP, Bringin' It Down, but the band was unhappy with the recording due to engineering malfeasance during the sessions. As a result, it was shelved and only released in a deeply limited edition (110 copies) as a stopgap for folks who had already placed a pre-order for Judge's debut full-length. As a result, it's one of the most sought-after and expensive records in hardcore history.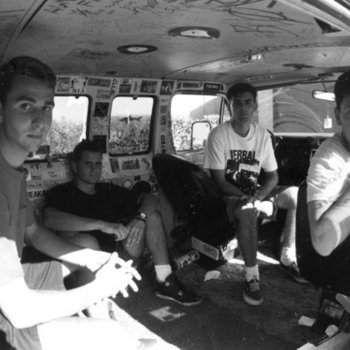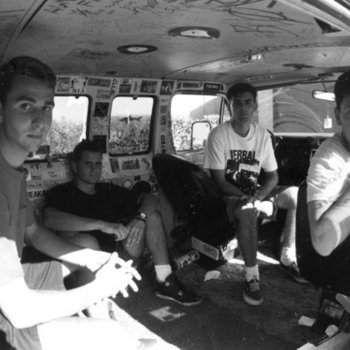 Building on the foundation established by Uniform Choice, Insted took Orange Country hardcore in a more melodic direction. Kevin Hernandez's tuneful bark recalls Ian Macakye at his most conversational, giving the band the ability to tackle typical youth crew fare, as well as songs about failed relationships ("Standing Still"), appreciating liminal moments ("Good Things"), and the importance of open communication ("Voice Your Opinion"). While the New York crew could skew dogmatic, Insted offered a view of youth crew as collaboration and community. When Hernandez sang "Your choice might differ from mine, and I want you to know I think that's fine," on "Choose for Yourself," he opened up youth crew to a whole scene, not just x'ed up kids. 
Merch for this release:
Vinyl LP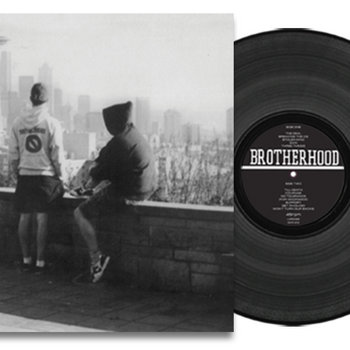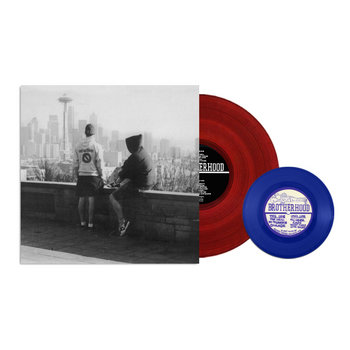 While the nexus of bands that formed around Youth of Today generally eschewed specific political statements, Seattle's Brotherhood wanted to be incredibly clear where they stood. With the words "FUCK RACISM" boldly emblazoned over a swastika on their 7-inch No Tolerance For Ignorance, they were boldly anti-fascist in addition to being pro-straight edge and pro-scene unity. Nate Mendel's (Sunny Day Real Estate, the Foo Fighters) bass playing is a highlight, providing a nimble unpinning for Greg Anderson's (SUNN0))), Burning Witch) stompy riffs. Brotherhood only lasted two short years (1987-1989), but it's not hard to hear their influence in later Seattle acts like Undertow.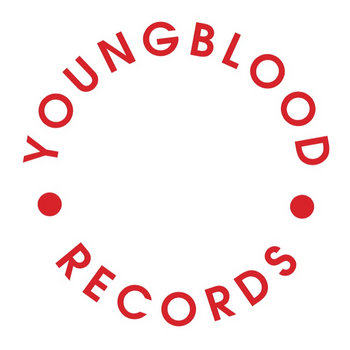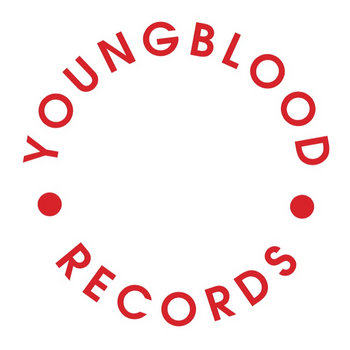 With youth crew vet Austin Stemper (ex-Mindset, also a recent addition to Boston's Have Heart) on vocals, Line of Sight burst from the New Wave of D.C. hardcore with a vicious demo in 2015. Dissent builds on that in every way, crafting five blistering tracks of modern youth crew. Stemper's impassioned vocals add conviction to startlingly poetic lines like, "Did we give away our hope so that decrepit familiarities live?" (title track "Dissent"), proving there's some depth along with the power chords. They're not re-inventing the wheel, but this motley crew of D.C. all-stars (other members have done time in Red Death, Pure Disgust, Protestor, among other groups) is as committed as they come.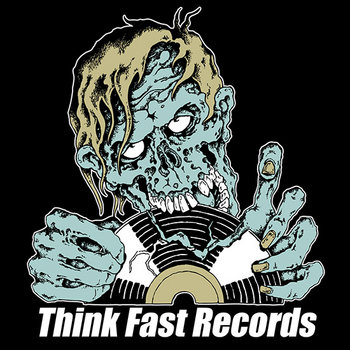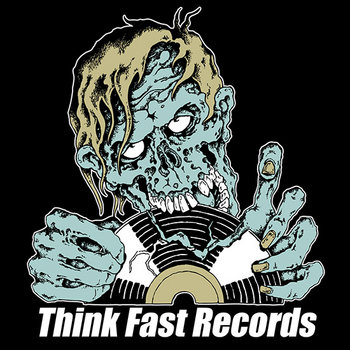 Formed in 1999, at the same time as South Korea's nascent hardcore scene, The Geeks probably have the distinction of being South Korea's first youth crew band. They've been a consistent force in not just their scene, but hardcore worldwide for over 20 years. Despite being fervent believers in the positive force of straight edge, The Geeks have jettisoned the proselytizing (literal in the case of the Ray Cappo Youth Crew to Krishnacore pipeline) of early youth crew for something more introspective. "Search" finds vocalist Ki picking through the costs of his hardcore ideals, while many of the other songs frame typical youth crew ideas (self-determination, positive thinking) as internalized ideals, instead of doctrine. It's a more sympathetic approach for a typically dogmatic subgenre. Of course, it also helps that the songs rip.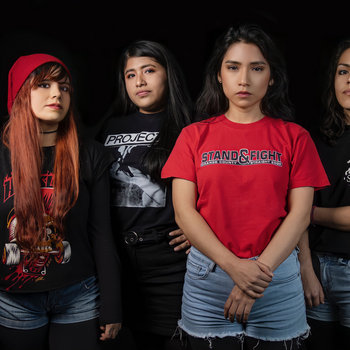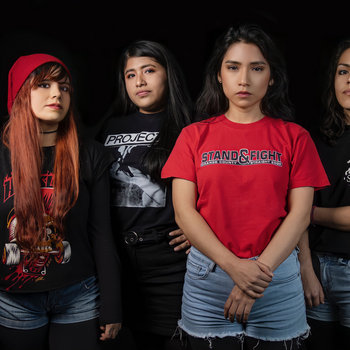 ¡Tomar Control! cut their teeth covering Ten Yard Fight and Project X songs until moving on to craft this debut LP of ferocious youth crew originals. Following in the footsteps of Chilean straight edge bands like Fuerza de Voluntad (who they've covered), ¡Tomar Control! are dedicated to making sure youth crew is well represented in their country of Peru. The band tackles the adult crush ("Equilibrio"), misogyny ("Equidad"), and animal rights ("Empatía," "Libertad") with a heady mix of July Salazar's piercing declarations and rowdy gang vocals. The scene in Lima seems to be fairly small, but with ¡Tomar Control! producing hardcore of this quality, one imagines this won't be the case for long. It's hard not to feel inspired by their devotion.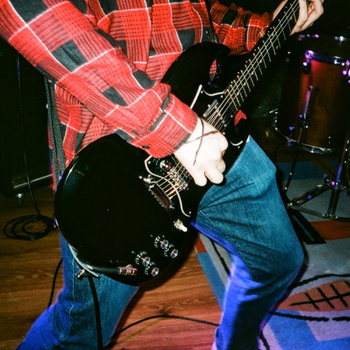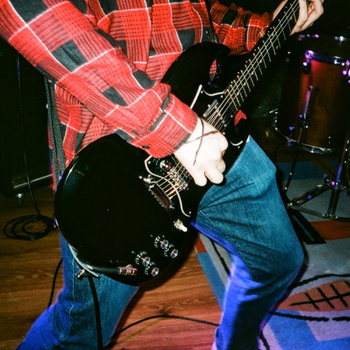 The Polish straight edge scene has a long history, starting in the early 90's. Record labels like Refuse, and bands like Cymeon X were part of a vibrant European scene that included bands like Nations on Fire, Refused, and ManLiftingBanner. Protein is the latest incarnation of that scene, and they're making sure the flame still burns. It's rare to find a youth crew band who is comfortable with a groovier sensibility, but Protein's got some real swagger in some of their two-step parts, like the opening riff of "In Between," or end of "Walls and Faces." It's a nice confident counterweight to the vulnerability present in the lyrics. In addition to holding down the low end, their bass player, Maciek is behind Youth2Youth Records. With that kind of investment in their scene, Polish hardcore seems to be in sturdy hands.