LISTS
In the Ring or on the Stage: Wrestlers With Music on Bandcamp
By Ed Blair · April 05, 2018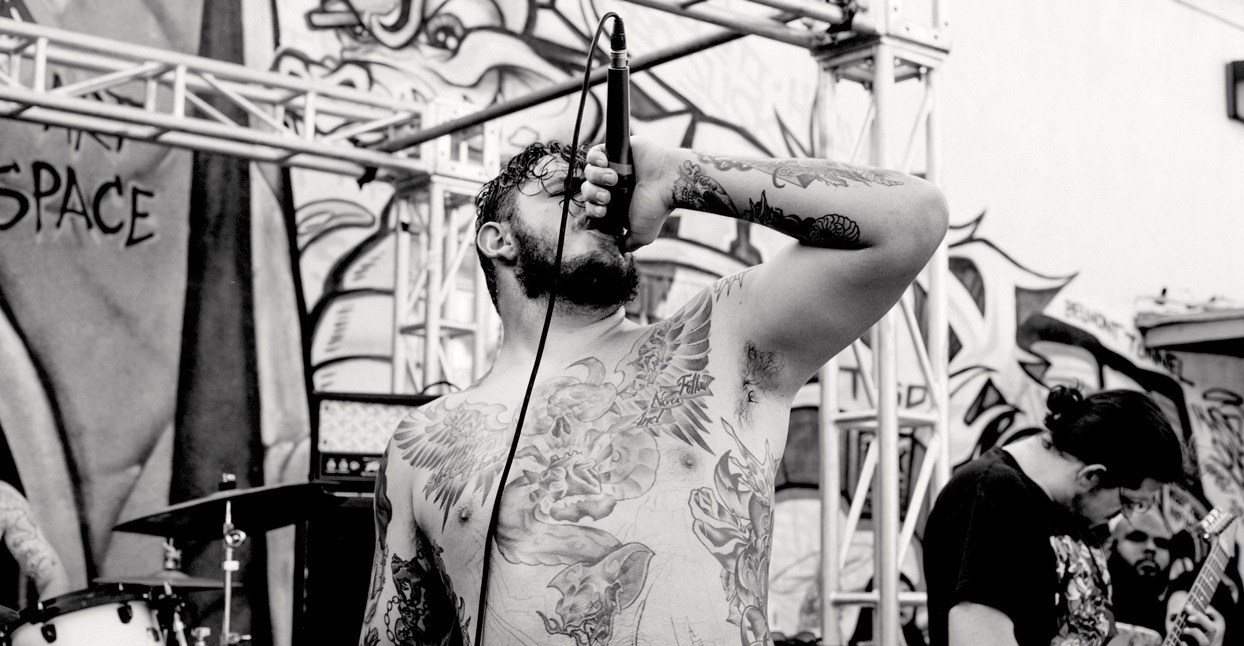 There's never been a better time to be a professional wrestling fan. While the top of the wrestling pyramid is a bloated and out-of-touch monolith, the rest of the world is exploding with talent. With the advent of streaming services and fan-made Internet archives, wrestling is more accessible and abundant than ever. It's possible to be a die-hard STARDOM fan without ever traveling to Tokyo. Consejo Mundial de Lucha Libre (CMLL) streams the majority of their shows on YouTube. You can find indie wrestling everywhere—from Chile to the Ukraine at the click of a mouse.
There are people who bemoan the loss of kayfabe, the shared illusion that professional wrestling is a real contest, but the loss of this curtain, along with the advent of social media, has allowed wrestling fans to see their idols as multidimensional human beings—as people who like surfing, or video games, or making music—while also being tremendously talented athletes. While wrestlers have created music since almost the start of pro wrestling, rarely were the two seen as two aspects of the same artist; Chris Jericho's attempts to create a complete alter ego for his band Fozzy is one of the more extreme examples. The closest wrestling has come to marrying these two art forms was with the joshi idols of the '80s and '90s. There were the Crush Gals, who dominated both the Japanese pop charts and the All Japan Pro Wrestling (AJPW) title scene—in doing so, they combined the image of pop star and wrestler into a complementary whole. They were an outlier, though. Most wrestlers who also performed music were regulated to the novelty bin. Especially in mainstream American wrestling, music was seen as an additional attraction, a way to hook additional fans.
These days, most wrestling musicians operate on a smaller and scrappier level than the pop stars of AJPW. DIY touring musicians and indie wrestlers face a similar set of challenges: handling merch, tour routings, hammering out financial details with promoters. It's more than just related skill sets, though; wrestling and music function artistically in nearly identical ways. On an episode of the Turned Out A Punk podcast, New Japan Pro-Wrestling (NJPW) wrestler and rapper Rocky Romero related an anecdote about training under Antonio Inoki, the father of NJPW. When Inoki was trying to explain the pacing of a wrestling match, he told Romero this: "Wrestling matches are exactly like music. You have ups, you have downs, sometimes you hold the note. When you hold that note, it's prolonging the drama a little longer. People are just waiting for the next drop. Boom, you give them your finale."
Here's a handful of wrestlers who know their way around heel hooks just as well as they do hooky choruses. (And in case you want to delve into wrestling-inspired music beyond this, we've got you covered).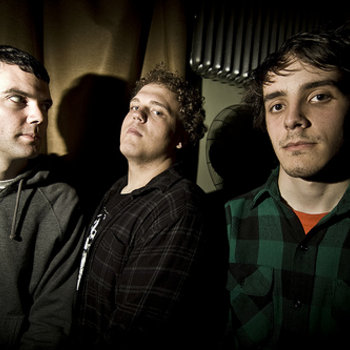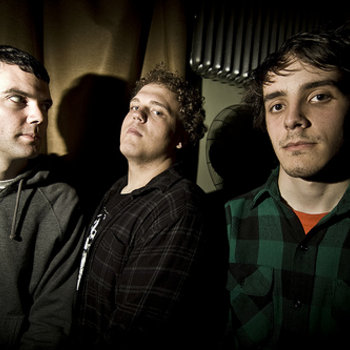 Jeff Cannonball is one of the rising stars of the American deathmatch scene, but before a breakout Tournament of Death match against Matt Tremont, captured partly in a Vice documentary (Bloodlust: Tournament of Death, hosted by Fucked Up's Damian Abraham), he was just another New Jersey hardcore basement dweller, lending his vocal abilities to Black Kites. When that band disbanded in 2012, he was already playing bass in Altered Boys. Black Kites blended the weight of the churning metalcore of the early '00s with the emotional tension of the New Jersey screamo scene of the late '90s. Jeff's lyrics drew from both the personal and political, anchoring their songs in a grounded perspective instead of barked platitudes about a dying earth. Altered Boys marked a chance for Jeff to blend his two worlds, as can be seen in the tour videos shot on their U.S. tour with Zero Progress.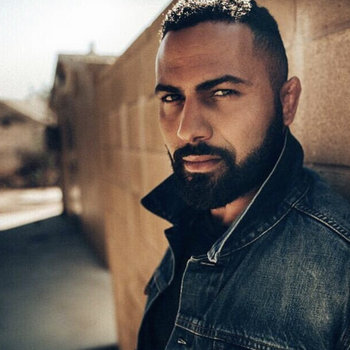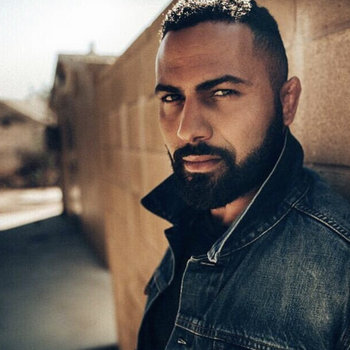 Definitely the most experienced wrestler on this list, Rocky Romero has wrestled all over the world. He's currently a mainstay in NJPW, which is also the subject of much of his musical output. Romero's work inverts hip-hop's traditional usage of wrestling as a surface-level signifier, creating a surreal world with wrestling at the core and with rap tropes adding flair. Diss tracks meld with wrestling promos, and entrance themes become rap anthems. Romero also produces much of his own work, proving himself to be one of the most versatile wrestling personalities since Jimmy Hart.
A reliable way to tell if a wrestler is into punk or hardcore is by the quality of their tattoos. As a rule, wrestlers utilize the canvas of their body, let's say, "poorly." Y'all remember how bad the Rock's bull tattoo was? With folks like Aleister Black, or UltraMantis Black, or Brody King, though, there's a sense of purpose and care to their bodily adornments. King's chestpiece of a winged skull with a snake emerging from the eye cavity must be intimidating to his opponents in the ring, but it also functions as the mosh pit version of warning coloration, a fitting look for the front person of the hardcore band God's Hate. King creates a menacing presence as a vocalist as well, with a harsh, snarled bark acting as his main mode of expression. God's Hate (named for a Dying Breed song) pulls liberally from the Troy-core playbook, bolting a couple of melodic Melnick-esque guitar parts on to their version of a metallic hardcore bulldozer. According to a recent interview, God's Hate is working on a new record to be released next year.
Mark Andrews (Junior)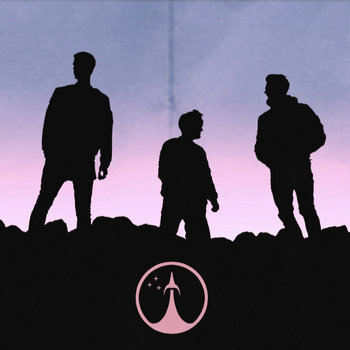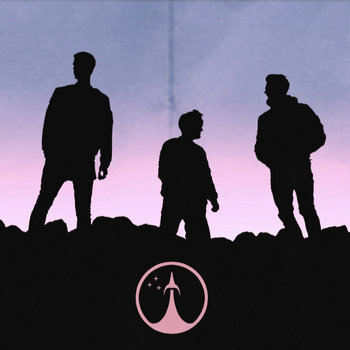 If you saw Mark Andrews wrestle as part of the recent WWE 205 Live Cruiserweight Championship tourney, you might already have a good idea what his band Junior sounds like. With a jaunty backwards baseball cap and partly bleached hair, Andrews dresses the part of a mid-tier Warped Tour pop-punk vocalist/bassist to a tee. Junior functions the same way; this is pop-punk as comfort food, exactly what the cover art and song titles promise. Their songs rarely surprise, but there's a place for music that performs as expected, and these slickly polished tunes satisfy in the same way that a well-executed hot tag does.
The prototypical IWGP Intercontinental Champion's rap career hasn't been extensive, but the small handful of singles we've gotten to hear have been impressive. MVP's gravelly delivery brings to mind the pointed and vicious tone of the Heavy Metal Kings, especially on his paranoid political conspiracy thriller "Orwellian Prophecy." He's one of the few wrestlers who manages to make truly menacing hip-hop, favoring sparse and mechanistic beats that accentuate his blunt flow. When bolstered by sicker production, MVP is at his best, and approaches the blunt aggression of early DMX.
-Ed Blair