LISTS
It's Cosy Inside: A Guide to Woo
By Andy Beta · March 24, 2022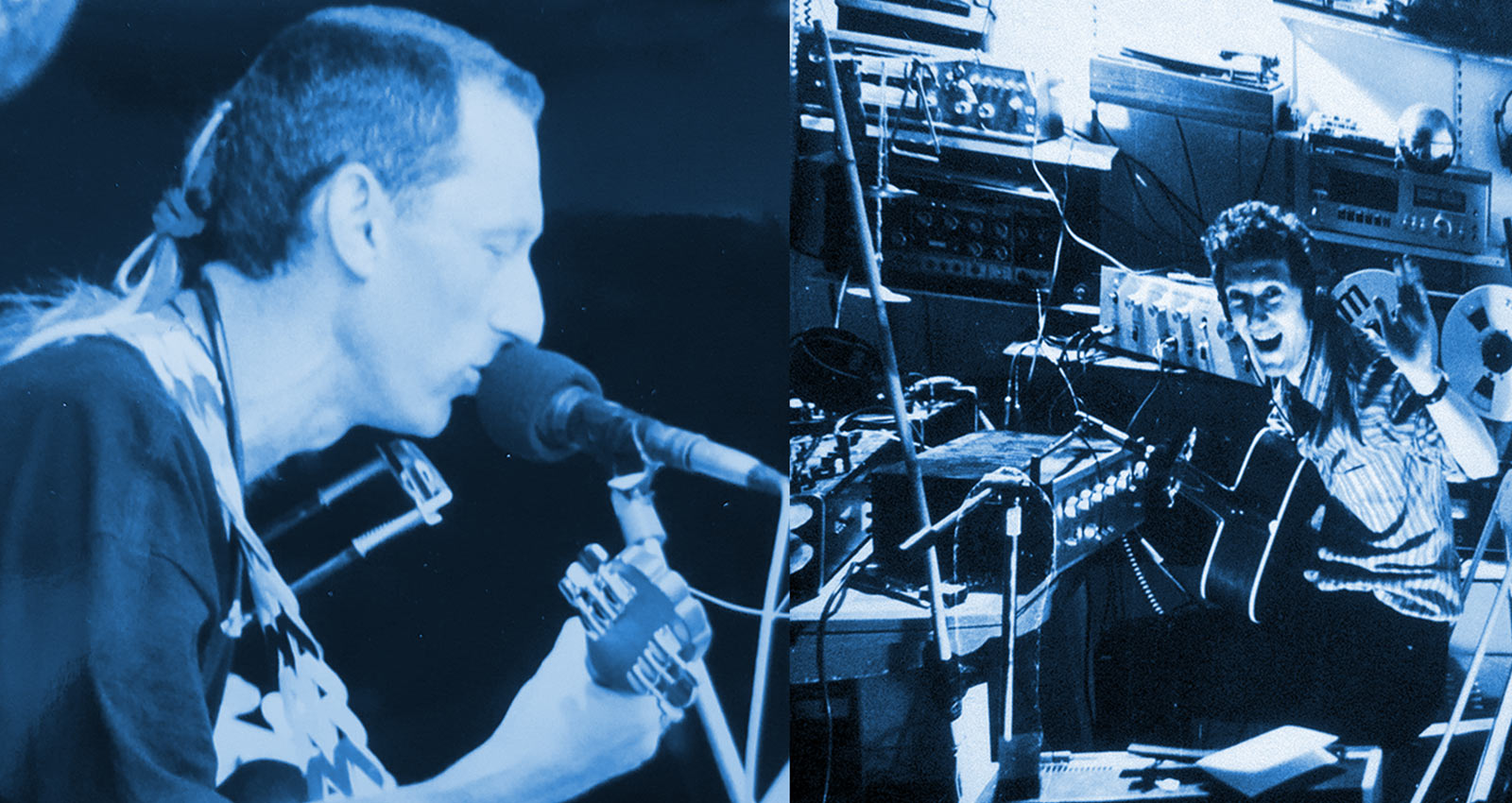 Peruse any of the dozens of releases that Woo has released over the decades, and you'll find allusions to space and time abound. There are album titles like When the Past Arrives, Another Place Another Time, How To Make Your Home Look Like Space, but every song in some way wanders to an ethereal place where memory and reverie commingle and drift just out of reach. Starting in 1972, the brothers Mark and Clive Ives holed up in their bedroom in a row house in South London and began to conjure a music that treated spacetime like the squishy, rubbery stuff it is.
There are glints of lovely, jewel-like musical elements throughout Woo's discography: folk, ambient, dub, jazz, psychedelica, even old-time swing. But it's all filtered through the brothers's singular yet shared sense of whimsy and play. If Brian Eno conceived of ambient music as another green world (per his classic 1975 album), the Ives envisioned it as something much more intimate and closer to home. Ambient could just as readily be found in an English garden, or in the dust motes dancing in the sunlight of your bedroom. Their music seems to suggest that if you just pause, you might notice the ambient soundscape is all around you.
The duo released their music at the start of the 1980s on small British imprints, which inevitably fell out of print. But beginning in 2012, early classics like It's Cosy Inside and Whichever Way You Are Going, You Are Going Wrong emerged from the ether thanks to some timely reissues and enchanted a new generation of fans, ranging from indie darling Clairo to avant-garde enigma Yves Tumor (the latter sampled them on "Licking an Orchid," a track from 2018's Safe in the Hands of Love). They're as likely to remix Cut Copy as they are Jefre Cantu-Ledesma. They've also collaborated with early champions like Nite Jewel and Secret Circuit. And despite the reissue campaign from labels like Drag City and Emotional Rescue that brought their early catalog back in print in the 21st century, Woo have remained steady in their creative energy, releasing a healthy stream of new music. As is their wont, the brothers always wander a bit further down that forest path, gaze deeper into their belly buttons, float a little bit further into outer space. To enter into Woo's world is to step outside of your own notions of time.
---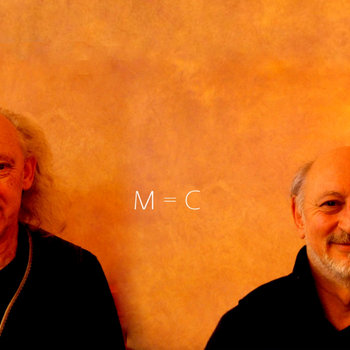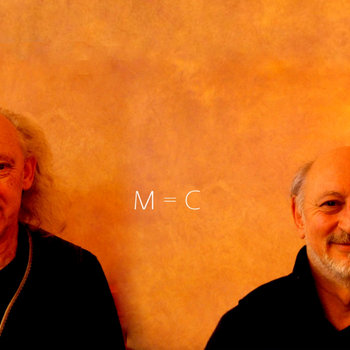 Whichever Way You Are Going You Are Going Wrong marks the first time the outside world could lean in and eavesdrop in on what the Ives brothers were dreaming up in their bedroom studios. Emerging fully-formed—and irreducibly British— the brothers were well outside any sort of UK scene, though there are traces of the country's musical lineage everywhere in this wholly DIY document: pastoral folk, post-punk experiments, dub, noise, skiffle, jazz, and ambient. A wondrous introduction to their world.
Metallophones are front and center on this collection, culled from '90s home recordings. Paired often with keyboards and steady drum machines (or is that steady tick from a typewriter, as one piece suggests?), the titular instrument is crystalline and bell-like as a gentle stream. Around it all, Woo offers up psychedelic swirls of unidentifiable small sounds, giving it all a heady feel.
Nostalgia is also a recurring theme in Woo's discography. There are albums that overtly reimagine standards in their own dreamy way, no doubt a byproduct of dabbling in the gluey peculiarities of linear time. Woo Romantics scans as similarly wistful for a bygone era (how is there not already a standard expressing the sentiment "You'll Grow Old In My Heart"?), but these are new songs with old souls. Leaning more towards jazz and classical (with delicate guitar work from Larry Lloyd and the presence of piano and upright bass), this slow-blooming album feels familiar and unknown all at once.
Place and time as slippery concepts emerge on this blissful 2018 release full of charming miniatures. Clarinet, ukulele, piano, muted trumpet, and a softly brushed drum kit meet MIDI components to create sounds that can feel as intimate as a heartbeat one minute, then like a small jazz combo in a basement club, then like your living room is swirling pleasantly around you. The end result is an album that at times can feel like a whisper.
In 2016, the Palto Flats label went through a stockpile of home recordings made by the brothers at home between 1975 and 1982 in South London, pulling it together into Awaawaa. As coherent as any Woo release—even if it sounds like its emanating from the radiator—its 22 tracks veer from strength to strength, be they Cluster-like jams, Durutti Column guitar jangle, gurgling primitive electronics, Balearic ditties, or proto-vaporwave ripples.
For this 2016 release, Woo put their gurgling, wobbly electronics front and center. More experimental in nature than some other releases, the brothers let little glitchy noises percolate and accumulate, carefully nudging them along. Fans of late '90s glitches like Microstoria, Oval, or anything on the Sonig label will find similar sonic kinship here.
Merch for this release:
Vinyl LP, Compact Disc (CD)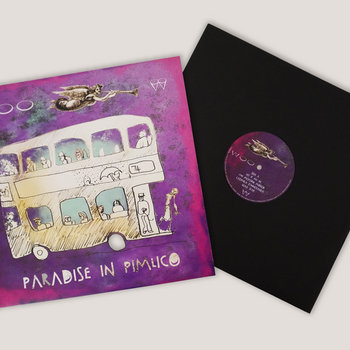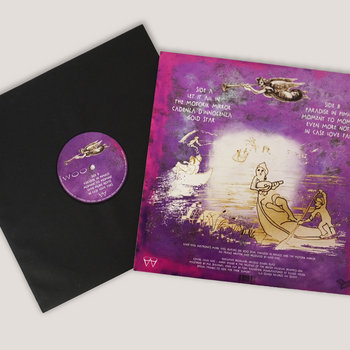 Woo's latest album is one of their warmest and sweetest, the title finding something endearing in the quotidian, while namechecking an area in the City of Westminster full of garden squares (not to mention the double decker buses depicted on its cover). Bucolic and unhurried, the Ives careen between their acoustic and electronic sides. Some moments favor hammered strings entwining with brushed snares, others gentle metallophones and birdsong, while others feature the forward propulsion, and twinkling electronics of German kosmische.