LISTS
The Protest and Passion of Welsh-Language DIY
By Yoni Kroll · Illustration by Anna Mills · June 15, 2023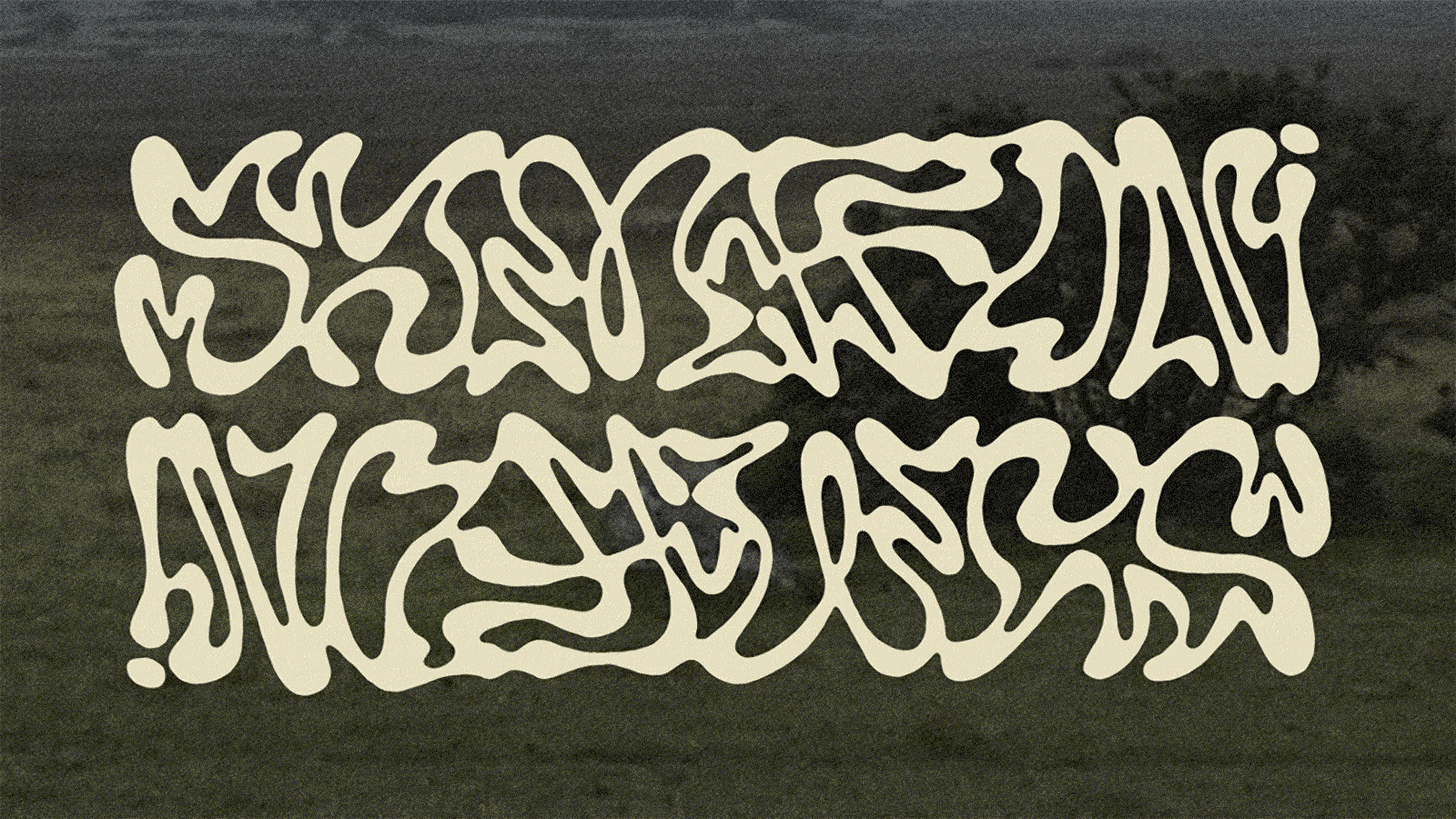 Dafydd Iwan is certainly not the first Welsh folk singer, not by a long shot. He also isn't the first Welsh folk singer to write songs in that language about the oftentimes complicated identities of the people who live in Wales, which has been part of the United Kingdom since the 1500s but very much has its own culture and history. Indeed, there has long been a tradition of Welsh protest songs going back generations, something Iwan has certainly been tapping into since he burst on the scene in the 1960s.
Most importantly it's his iconic track "Yma o Hyd" (English: Still Here), written in 1983, that in so many ways served to both reignite and cement the modern nationalist movement in that country. The song tells the story of Welsh resistance from ancient times to the present day and touches on historical figures including Roman Emperor Macsen Wledig and then-British Prime Minister Margaret Thatcher. It immediately entered the cultural and political landscape, with Iwan singing it on the picket lines during the 1984 miners' strike, an extremely volatile time in the country, and it has never left. For proof look no further than last year's World Cup run by the Welsh national soccer team; they used the song as their unofficial anthem, and during the qualifying match Iwan came out to lead the crowd in a stadium-wide singalong. To call this a triumphant moment is a vast understatement.
While Iwan has played an outsized role in the struggle for Annibyniaeth i Gymru (Free Wales)—he headed radical political group the Welsh Language Society/Cymdeithas yr Iaith Gymraeg from 1968 to 1971; helped start Welsh-language folk and rock record label Sain around that same time; and was even the president of the Plaid Cymru independence party for a few years—his is not the only voice. The movement is a truly diverse cross-section of Welsh society with the language very much at its core.
There are currently around 900,000 people in the UK who speak Welsh. And while those numbers are certainly down significantly from where they were, say, a century ago, the fact that UNESCO does not consider it an endangered language speaks to the efforts in Wales to normalize it and place it concurrently alongside English. A lot of that process has been done in the cultural sphere, with popular Welsh-language music, television, film, and novels. There have also been laws passed to mandate things like Welsh appearing first in bilingual signage and also the compulsory teaching of the language in schools.
That being said, with only about 29.5% of the population speaking Welsh—while everyone is fluent in English—to just exist in that language is inherently a protest against both the dominant culture and its government. Iwan knew that intimately: he was arrested numerous times over the years as part of the separatist movement. That resistance reached a head in the 1980s during the aforementioned miners' strike and the overall opposition to Thatcherism that was going on across the UK. Not uncoincidentally, that was also when modern Welsh-language music and especially Welsh-language DIY punk took off.
Rhys Mwyn is a DJ on BBC Cymru, the Welsh language station of the media network, and someone who first got involved in the early '80s with his punk band Anhrefn. He says that singing in Welsh was part of their "mission" with the band, with the idea of taking the music and message to an audience both inside and out of the country. But also as he puts it, "Within Wales this was definitely 'Rebel Music' in the way Bob Marley was 'Rebel Music' or The Clash was 'Rebel Music.'"
Mwyn also founded a label named for his band that focused on albums in Welsh during its initial run from 1984 to 1990. That included releases from Datblygu and Fflaps, two of the most notable acts from that era, and also a comp that included a pre-Super Furry Animals Gruff Rhys. It was that band that would go on to help kickstart the Cool Cymru movement of the '90s alongside Manic Street Preachers, Catatonia, Gorky's Zygotic Mynci, Stereophonics, and others. That was the musical era where all things Welsh were considered very hip across the UK and Europe. Although those groups mostly sang in English, there were definite nods to their Welsh heritage—including Super Furry Animals putting out Mwng, an album entirely in the language, in 2000.
According to Mwyn, "The idea [with the label] was to give a voice to those people who perhaps felt that they did not have a voice. Certainly in the late '70s and throughout the '80s, mainstream Welsh culture was pretty conservative—the underground music scene suggested that there could be alternative ways of thinking and creating. We challenged the old fashioned ideas of 'nationalism' and took Welsh culture into an international context, linking up with like-minded radical artists all over the world."
That same spirit lives on today with a new crop of bands singing in Welsh. They're taking cues from the '80s and '90s scenes and combining that with a slew of other influences, both musical and cultural. This is not something that's limited to any one genre. There are punks, indie rockers, singer-songwriters, black metal dungeon dwellers, hip-hop MCs, and lots of electronic musicians all creating and existing in Welsh. All of them will also post to social media in Welsh, which is necessary to highlight. This is a modern and ever-evolving language that is connected to a history thousands of years old.
Gruff Owen runs Libertino Records, a local label that puts out a ton of music in Welsh. He explains things this way: "What is built in Wales at the moment might not be glamorous or a hipped moment like Cool Cymru, but [it's] a truly grassroots movement that's creating the most important moment for Welsh language music in over 30 years. It's a line in the sand moment; we aren't looking back."
One of the current bands making waves is Adwaith ("reaction" in Welsh), who just completed their first tour of the United States. The post-punk group has been around for a few years and hail from Carmarthen in the southwest of the country. Asked why they decided to sing in Welsh, the members say collectively that "It's such a poetic language and many words are very descriptive. I think we find it much easier to write in Welsh than in English especially because everything has already been said in the English language so there is more freedom and less clichés in Welsh."
In fact, the reason Adwaith came together in the first place is because of a shared interest in the Welsh groups that came before them. "We started writing music because of listening to Welsh language bands […] There are so many great bands from Carmarthen such as Gorky's [and] Zabrinski and it was the home of Dave R. Edwards from Datblygu until he passed away [in 2021]," they explain.
Two out of the three members of the band grew up in homes where Welsh was spoken and all of them went to Welsh-medium school, which is a modern pedagogic approach to teaching the language in an immersive environment.
Another important part of the puzzle is Ankst, a label that, like the others profiled here, has mainly released albums in Welsh. They started in the late '80s and have continued putting things out through the present day, including both new releases and archival ones. Bands on the label include Datblygu, Gorky's Zygotic Mynci, Super Furry Animals, Llwybr Llaethog, David Wrench, Y Cyrff, and many, many more.
Looking on their Bandcamp page, you can get a very good understanding of what they're doing and why just by reading the description of jangle pop band Tynal Tywyll's album Slow Dance' Efo'r Iesu Gan, which originally came out in 1988 and was posted to the site for the 2023 Dydd Miwsig Cymru (Welsh Language Music Day). It's too long to quote in its entirety but this gets the point across succinctly: "The link between singing in Welsh and the political fight for the language was sacrosanct at the time, an almost total ideological stranglehold—so a song like 'Paid â Synnu' (Don't be Surprised!) is an astonishing teenage work that basically says 'Up yours, we'll do this ourselves!' and draws a line in the sand."
Ankst label co-founder Alun Llwyd actually went to jail for six months at 19 years old for his involvement in a Welsh Language Society protest against the Conservative Party. Like Iwan before him, Llwyd also rose to the position of chairperson of the organization, serving between 1990 and 1993.
The fact that these patterns exist is no coincidence. Owen—who named Libertino after the Datblygu album of the same name that was released on Ankst in 1993—reflects on growing up in a Welsh household in the '80s and '90s and connecting to the culture through DIY music that he heard both on the S4C Welsh-language TV station and on BBC Cymru, specifically the show Heno Bydd yr Adar yn Canu (Tonight the Birds Will Sing) hosted by DJ Nia Melville. It was via that program that "I was introduced to the history and alternative culture of Welsh language music that felt like home," he says.
He refers to Anhrefn and Ankst as "beacons, just the coolest record labels, unafraid to challenge and push the barriers set up by an industry that even to this day don't understand or want to understand music sung in the Welsh language." He calls Mwyn a "true hero of Welsh alternative music."
Despite Owen's praise for those aforementioned media outlets, by all accounts they were among the very few spots on the local dial where one could hear Welsh language music, especially stuff that wasn't just traditional tunes. It should be noted, however, that the BBC's John Peel was a huge champion of Datblygu and regularly played them and other bands from the country on his show.
That in 2023 Mwyn is a DJ on that same network, and that there are government-sponsored events like Welsh Language Music Day and festivals featuring these bands, points to a sea change in Welsh society many decades in the making. Mwyn explains that he was asked by the BBC back in 2016 to put together a show "that would appeal to the audience that grew up with Datblygu and Super Furry Animals as our target audience […] We have looked back at events, records, bands and part of what we do is to 're-discover' lost tracks/lost classics but we have also championed bands like Adwaith in the early days of their career." His show, which is almost entirely in Welsh, airs Monday nights.
While knowing all this history is of course very important to understanding the music, the best thing to do is just listen, even if you don't understand the lyrics. Not only does Welsh just sound right in these songs but it's also a perfect fit for the anger and pride that's so wrapped up in this scene. As Owen puts it: "Creating music in one of the oldest languages in the world feels rebellious somehow […] [The] DIY punk rebellious spirit is very much alive and thriving in Wales and that in itself is intoxicating, it's as real as can be."
Here's a quick guide to some of the best Welsh-language DIY bands past and present you can listen to on Bandcamp.
---
The Classics
Like with any scene of this nature, the first thing you should do is check out some compilations. That's always the best and easiest way to get a sense as to what sort of music was coming out of a time and place. Thankfully Ankst has uploaded a classic compilation from 2002 called Radio Crymi Playlist with 40 tracks from 1988 to 1998. This is a perfect introduction to Welsh-language DIY and includes songs from Datblygu, Y Cyrff, Super Furry Animals, Gorky's Zygotic Mynci, and more.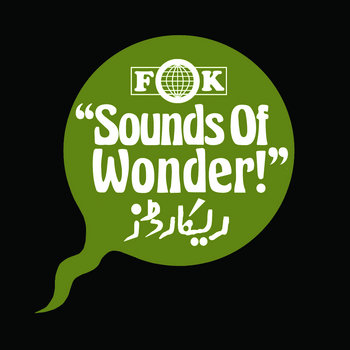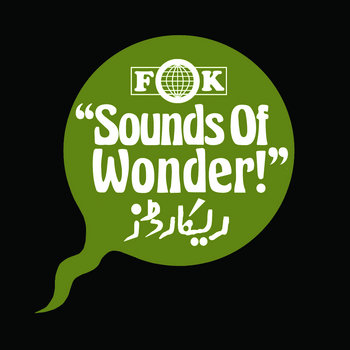 Merch for this release:
Compact Disc (CD)
Another interesting set of compilations to check out is the one Gruff Rhys helped put together that collects a plethora of '60s and '70s songs in Welsh off of EPs originally released by Sain, the label Dafydd Iwan co-founded more than half a century ago. It's called Welsh Rare Beat and both volumes were released on Finders Keepers Records.
The late David R. Edwards and his band Datblygu were the original Cool Cymru. Before, during, and after the period where all those groups were touring the world, Edwards was holding down the fort at home, putting out album after album of innovative, interesting, and very enjoyable post-punk tunes, all in Welsh. Starting back in 1982 and going until Edwards's untimely death two years ago, the band recorded some of the most integral music when it comes to modern Welsh counterculture. Ankst recently uploaded a remastered version of the landmark 1993 album Libertino, CWM Gwagle (the final Datblygu recordings), and tracks from the newly-released box set Terfysgiaith 1982-2022.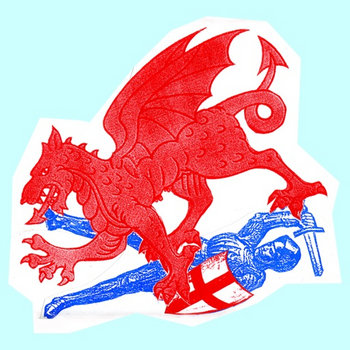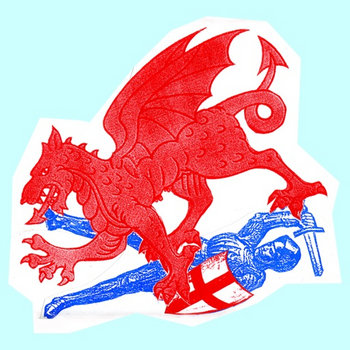 We've already discussed Rhys Mwyn and the band he started with his brother Siôn in the early '80s but it bears repeating that this is some very good music. Anhrefn or Yr Anhrefn—'Disorder' in Welsh—were together for more than a decade and released numerous albums, singles, and comp tracks of catchy, fun, anthemic punk rock. They toured throughout the UK and Europe incessantly, John Peel was a big fan, and the label they started was crucial for Welsh music.
Datblygu might be the first name that comes to mind when discussing Welsh post-punk but Fflaps shouldn't be too far behind. While the music is certainly playful, this isn't the kind of cute pop music that was popular in the UK when they first started in 1987. There's a certain disjointed, rowdy energy to these songs that brings to mind bands like Dog Faced Hermans, Stump, and Bogshed. While this trio from Bangor in North Wales stuck around for only a few years, they managed to put out three absolutely fantastic albums.
Llwybr Llaethog
Mad
This experimental electronic duo might have started in London—but their roots were firmly in Wales and so they decided from the get-go that all vocals would be in Welsh. This was 1985, a heady time not just in music but also in global, British, and specifically Welsh politics. Their sound has always straddled the line between genres and is heavily influenced by hip-hop, punk, dub, and reggae. Their particular combination of unique music, leftist politics, and Welsh culture is fascinating. The band is still active and now calls Cardiff home.
---
The New Generation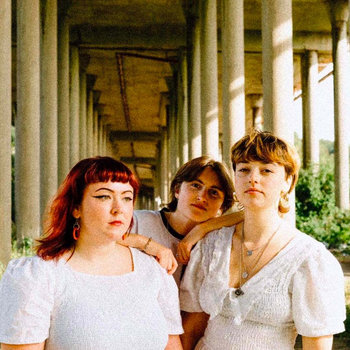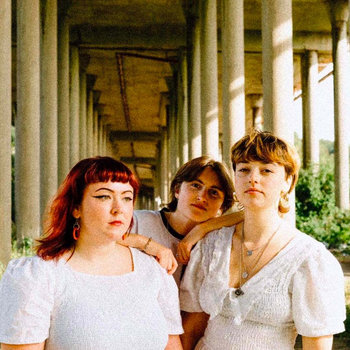 This post-punk trio from Carmarthen in South West Wales is certainly one of the most exciting new bands to come out of the scene in years. The group's mix of percussion-heavy indie rock and dreamy, multi-layered pop has the kind of mass appeal that doesn't happen often, especially when it comes to something as niche as music in Welsh. The band just got off a short tour of the United States, their first time in that country, and have plans for much more, as long as it all remains in Cymraeg.
"We would really love to be able to do this on a bigger scale. It's never happened before," they say. "Other Welsh language bands such as Gorky's or Super Furries or Catatonia turned to English as soon as they started to hit the big time. We don't want to do that. We are very determined to make it through the medium of Welsh!"
Merch for this release:
Vinyl LP
Catchy and heartfelt emotive hardcore from Cardiff. The name translates to "long arms" and that somehow feels very fitting when listening to the music. That a group with three guitarists can make music that veers dramatically from delicate and pretty to absolutely pissed off and noisy speaks volumes not only to their talent but also their cohesion as a band.
Merch for this release:
Vinyl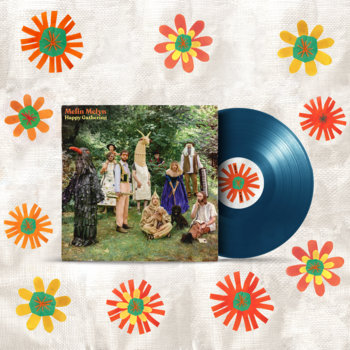 There's a lot going on with Cardiff's Melin Melyn ("yellow mill" in Welsh). The music is a wild mixture of psych, pop, surf, country, and the kind of melancholic but playful indie rock that Silver Jews did so well. The lyrics, in both Welsh and English, are always humorous and delivered with an audible wink and smile by frontman Gruff Glyn. Which is to say: even if you can't understand the song, you'll still very much be able to tell what's going on. This is very creative, almost theatrical music that truly benefits from the array of instruments, voices, and languages at the band's disposal.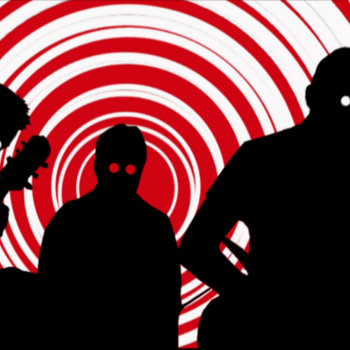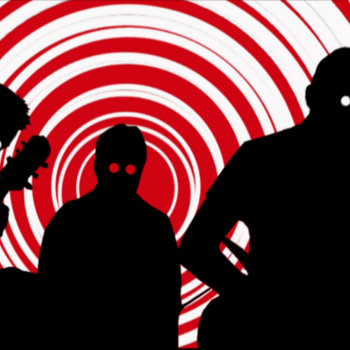 Merch for this release:
Compact Disc (CD)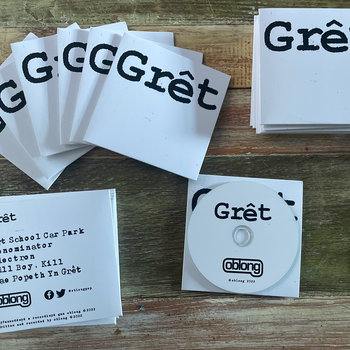 By this point you might have figured out that there's a certain heritage of pop-y but abrasive Welsh post-punk going back decades. Oblong very much taps into that. Their songs in both Welsh and English fit in just as well when thinking about the modern musical landscape as they would alongside Fflaps, Datblygu, The Lungs, Traddodiad Ofnus, and so many other Welsh bands from the '80s and '90s. While it seems like last year's excellent Gre​̂​t EP might have been their last, let's hope these Llanelli boys turn up in other bands very soon.
This feels like one of the most special bands currently performing in the Welsh music scene—even though they're based in Leeds, more than 200 miles north. The music is beautiful and very, very gothic in a neoclassical kind of way—complete with zither. The songs, which are all in Welsh, are about magic, nature, and the relationship between the two. While lots of other bands touch on topics that are crucial to understanding what it means to be Welsh, Tristwch Y Fenywod is one of the only groups making music about the connection many Welsh people have with the land itself, a bond that goes back thousands of years.