LISTS
A Beginner's Guide to Venetian Snares' Breakcore Madness
By Alan Ranta · January 31, 2020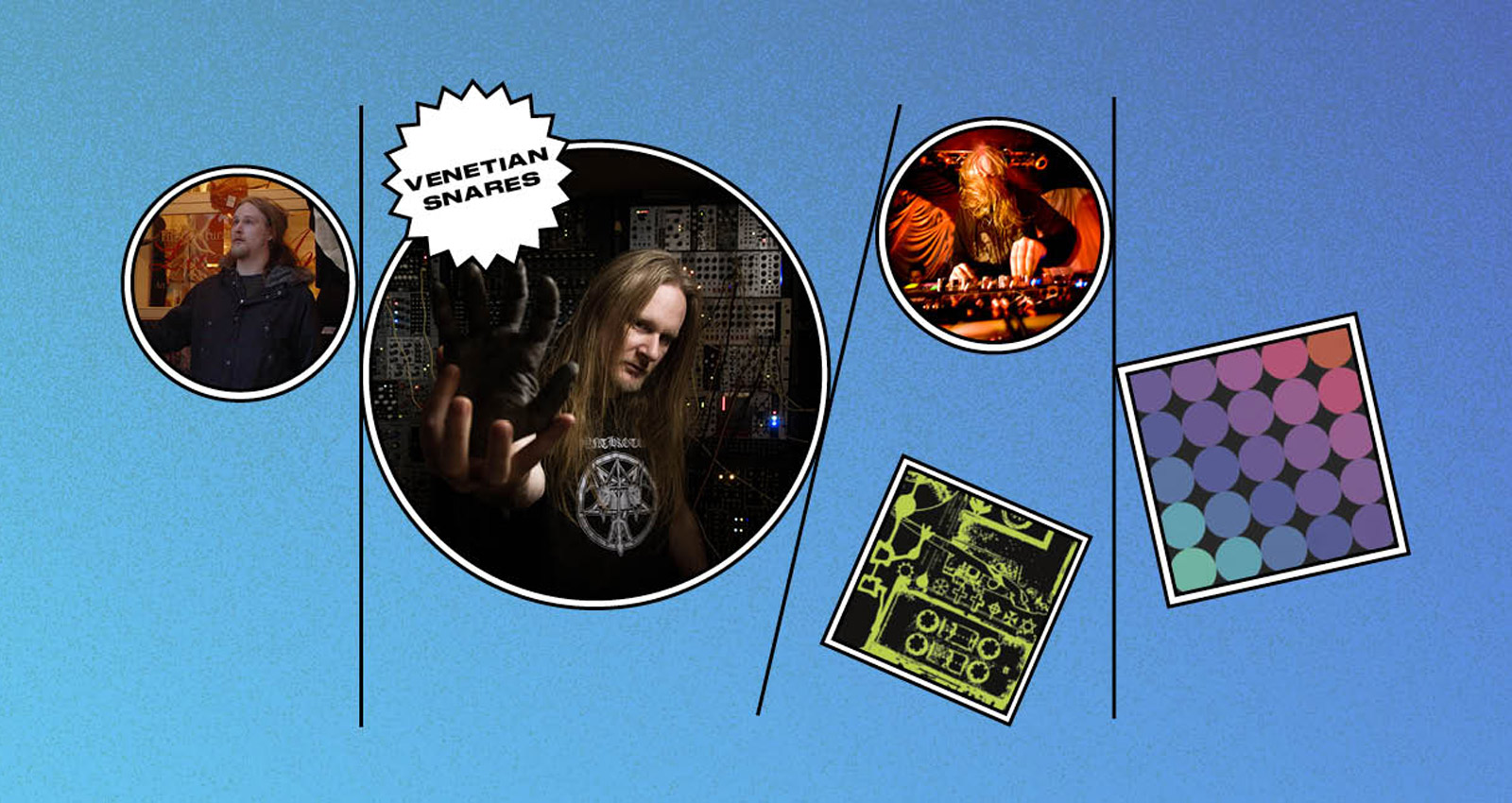 When Mike "μ-Ziq" Paradinas heard Aaron Funk's 1999 EP Greg Hates Car Culture, he quickly signed the Winnipeg musician to his label, Planet Mu. What he didn't know is that Funk had been quietly storing up tracks since the early part of that decade. Which meant that Funk was easily able to unleash nearly 15 full-lengths—and about as many EP's—over the course of the next 10 years. Most of those were bone-rattling breakcore released under the name Venetian Snares—or variations thereof—as well as a few albums issued under his acid techno-oriented alias Last Step, which eschews manic breakbeats for methodical drum machines.
Hardcore IDM knob-twiddlers like Ruby My Dear, Kid606, Bogdan Raczynski, Otto Von Schirach and Igorrr may play in the same ballpark from time to time, but no one else has come close to sounding quite like Funk when he's in Venetian Snares mode. No one else blasts out such belligerent beats at hyper BPM's in dizzying time signatures and with an absurd sense of humor tempered by brutal emotional depth. We're talking a 180 BPM clip tripping over 7/4 time, with subject matter equally devoted to how much he loves his cats as to how much he hates Winnipeg. Once you hear it, his work is unmistakable.
His style is so powerful that, when he wrote "10th Circle of Winnipeg" for his 2014 album My Love Is a Bulldozer, he manifested a sonic blackhole in his studio that forced him to rearrange the space 90 degrees to the right in order to compensate. In other words, Funk does not make what the kids call "dance music."
Since Funk has several dozen releases to his credit, it can be daunting for newcomers to know where to begin—and even long-time fans may have missed something along the way. The following is but a handful of his greatest moments.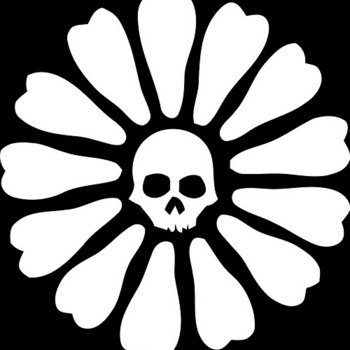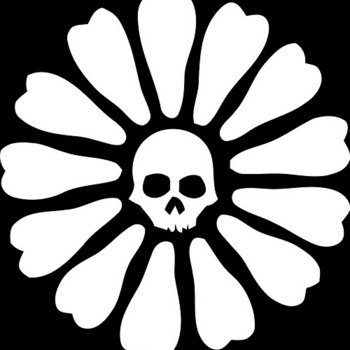 The Chocolate Wheelchair Album is arguably Funk's most joyful and humorous release this side of Songs About My Cats, which was literally a full-length of songs about his cats. The mood oscillates between jump-up and pure daffiness, with surprising samples of X-Ray Spex in the tone-setting opener "Abomination Street," Britney Spears in "Langside," jittery stabs of Mötley Crüe in "Too Young," and a cheeky interpolation of the Sesame Street theme in "Ghetto Body Buddy." In one of the album's gnarliest moments, "Epidermis" weaves together warped samples of Siouxsie and the Banshees, Drexciya, and a Jedi Mind Tricks/Kool G Rap track along with Apache and Amen breaks in ankle-breaking hyperdrive.
Giving a dedicated focus to the ragga aspect of Funk's jungle roots, Cubist Reggae delivers on its name. The 2011 EP is deconstructed downtempo, as prickly as it is irie. The opening track "Ever Apparent All Being Shoulder" hammers its theme home with a reggae guitar riddim, spaced-out reverb, and deep, ominous vocals. This is a reminder that, just when you think you have Funk's sound pinned down, it squirms away and morphs into another beast entirely. It's like the flu, highly infectious and constantly mutating—though it is far more enjoyable, and definitely worth spreading.
This album is unapologetic '90s hardcore acid ragga junglism. Given its stylistic consistency, at once an homage to a classic style as well as a signpost for the future of the form, Detrimentalist is one of the most accessible Snares releases. The 2008 record is full of funk-'til-ur-nasty throwbacks and throwdowns. Mind-bending rocker "Koonut-Kaliffee" makes Spock sound spooky in context, sampling the Star Trek character with spine-creeping synth stabs and aggressive yet smooth uptempo old school breaks. Yet, nestled among the psychedelic two-steppin' party mayhem, is a stunning moment of lushly composed, contemplative resonance in the lengthy progressive orchestral acid ballad "Miss Balaton."
A grisly concept record based on the themes of doll creation and child termination, Doll Doll Doll is undoubtably dark, but the Snares brand of organized chaos fits perfectly here. "Dollmaker" is one of the most elegantly intense tracks of his career, a progressive jazz-cum-horrorcore warp grind with references to JonBenét Ramsey, while the closing "All The Children Are Dead" is absolutely haunting with its graphic description of a death scene, rising to ominous chanting, a stuttering machine-gun bassline, and savage sci-fi synths.
While the cover art looks like a reference to Doll Doll Doll, the sound of Funk's 2003 album Winter In The Belly Of A Snake is markedly different. Rather than a terrorizing barrage, this album slithers along with an oozing tension, more of a creepy film noir than a slasher flick. Here, he explores themes of death and rebirth; the opening track, "Dad," was about Funk's late father, and features his own vocals—used here for the first time in his career—to dramatic effect. Later, his baritone vocal delivery in a slowed-down cover of "She" by Misfits sounds like Nick Cave, set over a sparse instrumental based primarily on staccato string sounds with accents of chime and church organ.
Merch for this release:
Compact Disc (CD)
Released in 2005, the so-called "Hungarian album" is undeniably the most important work in Funk's catalogue. He conceived Rossz Csillag Alatt Született as the vision of a pigeon perched atop the Royal Palace in Budapest (seriously—the Bandcamp description opens with, "What if, for just a day, we could both be pigeons?") The record ended up being his breakthrough, popularizing the breakcore genre and earning him more acclaim than anything else in his catalog has achieved before or since. His reconstitution of the works of Bartók, Stravinsky, Mahler, and other classical composers into a thorough evisceration of the Amen break results in an album of unparalleled intensity and beauty; his twist on the Billie Holiday version of "Gloomy Sunday" (aka the Hungarian suicide song) is profoundly emotional.
Merch for this release:
Compact Disc (CD)
Funk's 2012 release under the Last Step moniker consists of woozy hypnagogic acid techno tracks that he recorded live with a modular synth and analog sequencers while on the verge of sleep. Capturing that blissfully vague state between waking and dreaming where the real and surreal seem to blur, Sleep is muted even compared to other Last Step albums, while retaining Funk's characteristic off-kilter quirkiness on tracks like "Xyrem" and "Avocado." It is the one Funk album that a reasonable person could actually, well, fall asleep to.
If the cover art from Funk's 2016 offering Traditional Synthesizer Music is anything to go by, one could argue the album presents a take on library music from that distinct Snares perspective. The sound isn't quite as frenzied as his gabber-tinged breakcore efforts, but relies more on cerebral atmospheres and drum machine beats that skew closer to the style of his Last Step project (see cuts like "Decembers," "Health Card10," and "She Married A Chess Computer In The End"). The album was recorded live exclusively using a modular synth as opposed to a laptop, with no overdubs or edits, so there is a particular purity to it. If you listen to "Slightly Bent Fork Tong v2" on headphones, its skittering percussive effects feel hyper-real or somehow generative.