LISTS
Under-the-Radar Holiday Albums to Help Keep the Season Bright
By Robert Newsome · December 17, 2019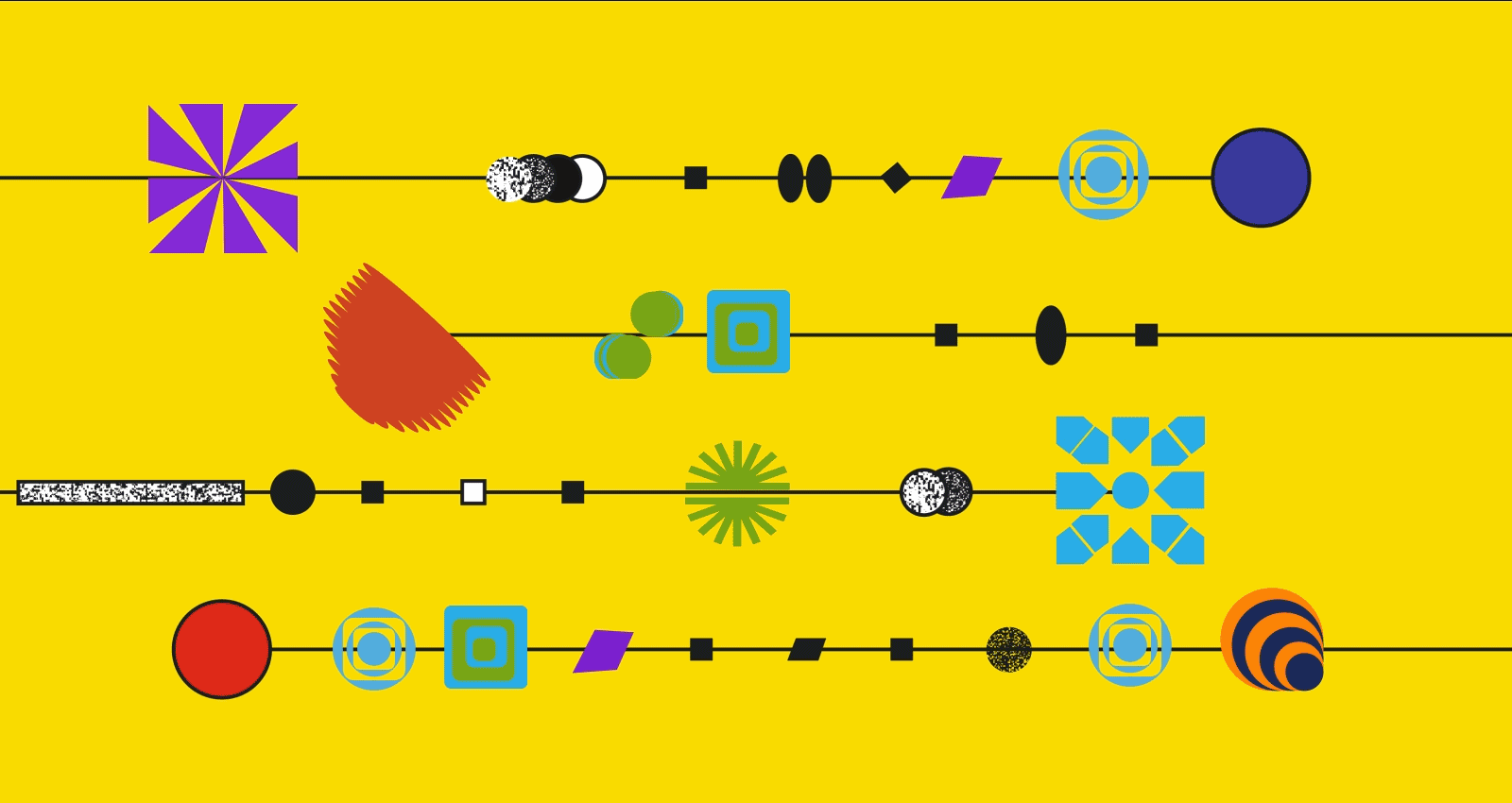 Every year, a friend and I exchange holiday-themed mixtapes. And every year, it gets more difficult for me to put mine together. First, I start going back to the same pool of artists, and the same songs start showing up again. Before long, half the songs on the new mixtape are repeat appearances of selections from previous years. That's no good. So this year, I went looking for new selections to drop into the mix. I'm sure there'll still be some repeats on this year's tape. At this point, that sort of thing is inevitable. But here are 10 selections that may not be as familiar to you that you can listen to through the holiday season (and beyond) to freshen up your year-end listening. Whatever holidays you're celebrating, the music below will make it just a bit more festive.
"Dungeon synth" as a descriptor is a double-edged sword. It's a catch-all that encompasses a wide variety of fantasy-inspired electronic music, but it often falls short of being an apt descriptor for some of the artists it claims. Here, RævJäger and Рабор (or "Rabor" if you want to get non-Cyrillic about it), two "dungeon synth" artists, present a holiday-themed work that is worlds away from goblin-infested caverns or the crumbling stone walls of an ancient fortress. Winternight Fairytales is a collection of light, crystalline compositions that use folk elements and instrumentation to evoke the calm of moonlight on a snow-covered field. While that image may not speak to your specific holiday experience (hello, tropical and subtropical climate zones), the mood here will be familiar. Cheerful melodies combine with the occasional well-used sleigh bell to provide a "holiday" feeling without being overly "Christmas-y." Both artists provide peaceful, calming music that fits right into any holiday playlist. Рабор even manages to wrap Mortiis's "Battles on Ice" in a holiday ribbon on an album-ending cover version.
There are hundreds, maybe thousands, of country music holiday records, and more get added to the list every year. Even if you haven't listened to all of them (and I doubt there are very many people who have), it's difficult to imagine that any of them capture the feeling of "the most wonderful time of the year" better than the two holiday records released by Buck Owens and his Buckaroos (both of which were re-released as a double-LP collection in 1970, and re-titled to tie in with the then-new syndicated series Hee-Haw, on which Owens was a featured player). On Owens' holiday records you'll find whimsical favorites like the all-time great "Santa Looked a Lot Like Daddy (or Daddy Looked a Lot Like Him)," tear-jerkers like "Blue Christmas Tree" and "All I Want for Christmas is My Daddy," traditional favorites like "Jingle Bells," and a re-working of the Owens hit "Cryin' Time," which puts on a red suit and white beard to appear here as "It's Christmas Time for Everyone But Me." These albums are essential listening for the holidays.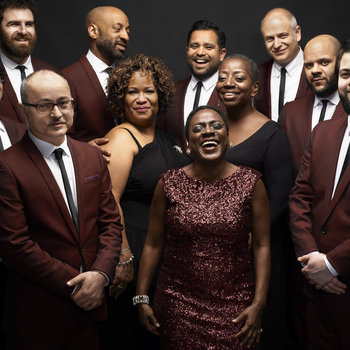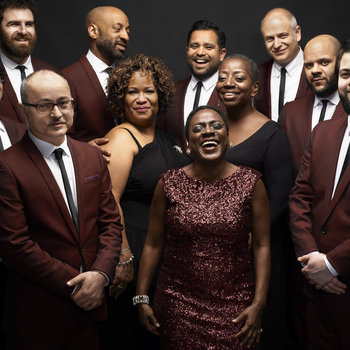 Merch for this release:
Vinyl LP
There will never be another voice like Sharon Jones's. The amount of expression, soul, and power present in her performances (both on record and in the live setting) is astonishing. That voice is no less phenomenal on It's a Holiday Soul Party, from 2015. Some artists may treat a holiday record as a novelty, a seasonal cash-in, or an obligation; but Jones and her band The Dap-Kings instead present an album of excellent soul, blues, and R&B that just happens to be about the holiday season. "Ain't No Chimneys in the Projects" is an all-time classic Christmas song that looks at childhood through the eyes of an adult who finally realizes and appreciates the Christmas memories that her family worked so hard to create. The traditional "Silent Night" is given new life as a slow-burning blues number. "World of Love" is uplifting, hopeful, and celebratory. "It's a Holiday Soul Party" is a seasonal record that you'll look forward to playing over and over, year after year.
For all the talk about how the holidays are about family, togetherness, and quiet reflection, there are some for whom the allure of all those presents remains a major driving force. Anthologies of lesser-known holiday tunes like these are the auditory equivalent of waking up early and seeing dozens of tiny packages waiting for you to tear into. It's possible that not everything here is new and unknown; Short Stuff's take on Lou Baxter and Johnny Moore's "Merry Christmas Baby" provides more evidence for the case that it's impossible to record a bad version of that tune. Whether you're hearing these songs for the first time, or you're deeply familiar with the back catalog of Bobby Allen and the Exceptions, this collection from German label Tramp records sure beats listening to "Rockin' Around the Christmas Tree" for the one millionth time. This collection of holiday R&B, soul, and funk is sure to lighten moods and amplify holiday spirits.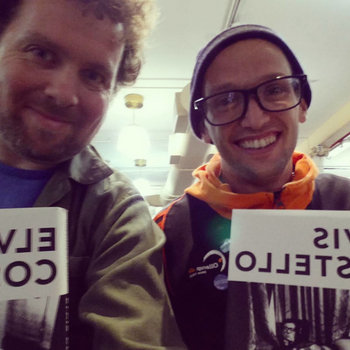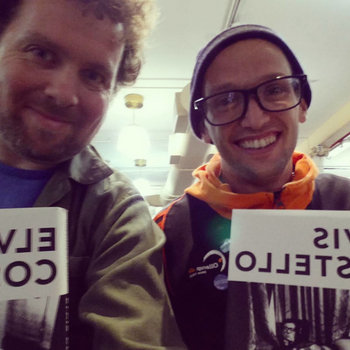 This short collection of modern-day secular Christmas tunes was recorded for Ratliff's 2015 special The Spirit of Ratliff, but just like how you don't have to observe any religion to enjoy the holidays, you don't have to be familiar with that special to find something to love on this EP. (You should watch it if you have the chance, though. It's really fun.) "40 Years of Xmas" is an acoustic pop-punk Holiday-themed "We Didn't Start the Fire" that does all it needs to do in just over two minutes. "Xmas Is Over (Let's Keep The Lights Up 4 A While)" is a reasonable proposal about what everyone should do after Christmas is over, and "No One Wants A Pizza On Xmas Day" is a lament from the point of view of a food that's everyone's favorite—except for on one special day. Connor Ratliff (who you may know from Orange is the New Black and The Marvelous Mrs. Maisel) and Mikey Erg (Dirt Bike Annie, Worriers, The Unlovables, and—of course—The Ergs) don't try to pack jokes into these songs. They're just funny and sweet enough that they don't become cloying with repeated listens.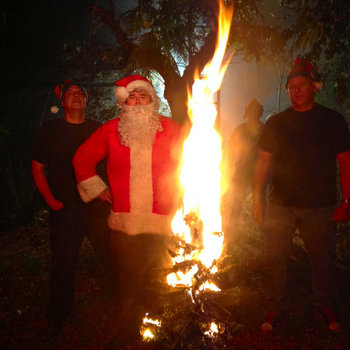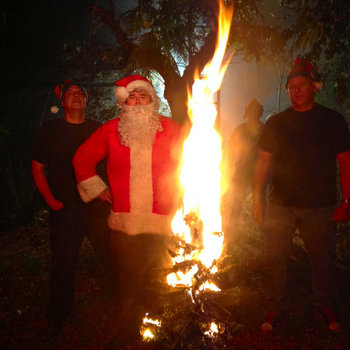 Merch for this release:
Compact Disc (CD)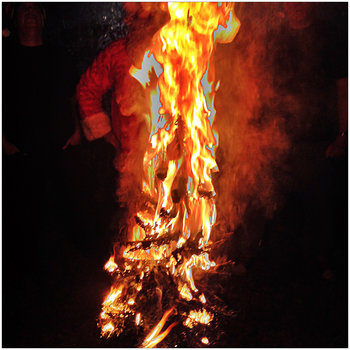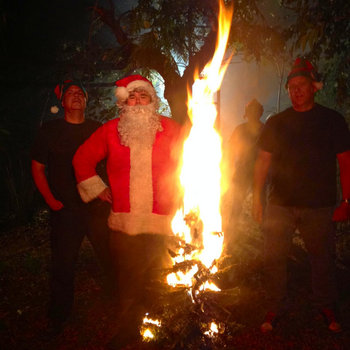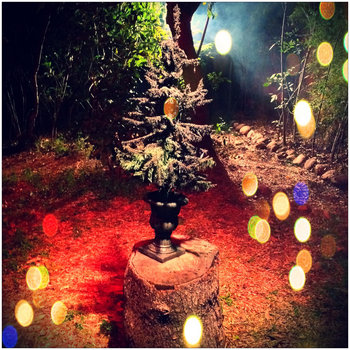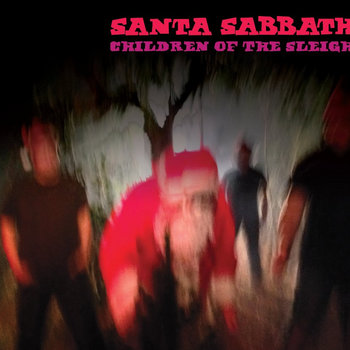 Santa Sabbath (a "supergroup" of sorts featuring members of Down By Law, Brujeria, and Angry Samoans, among others) makes Holiday-themed parodies of Black Sabbath songs, and the results are corny and silly—the perfect thing for a seasonal playlist. It helps that the source material offers so much to work with. The Black Sabbath template offers ample opportunity for alteration, and these parodies are done right, retaining their humor and sense of fun through repeated year-end listens. "Electric Hanukkah" views The Festival of Lights through the lens of "Electric Funeral," a song that's so much fun to sing with alternate lyrics that everyone should be doing it all the time (seriously; try rapping the lyrics to the theme from "The Fresh Prince of Bel-Air over those riffs. It works perfectly). "Sweet Tree," of course, is an ode to a more seasonal type of greenery.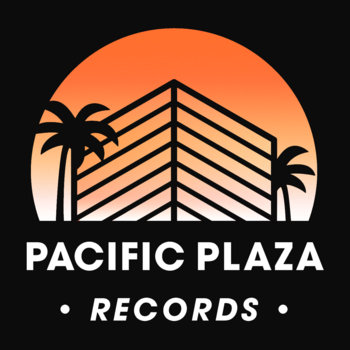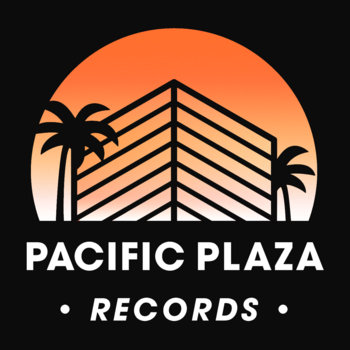 Merch for this release:
Cassette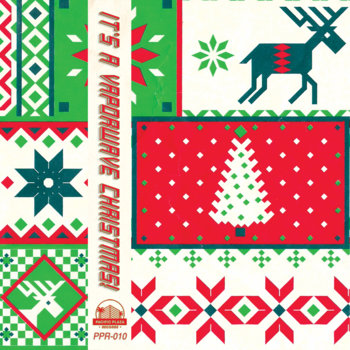 Vaporwave holiday music just makes sense. Like the genre, the holidays are rife with hazy nostalgia and half-remembered snippets of the past—a sense of the familiar that has been faded and worn by the passage of time. Pacific Plaza's holiday vaporwave collection features some familiar names like TVVIN_PINEZ_M4LL and b l u e s c r e e n; ranging from upbeat future funk to more laid-back "classic" vaporwave sounds, this compilation is perfect mood music for decorating the house, preparing a holiday meal, or contemplating whether vaporwave is still seen as a legitimate critique of late-stage capitalism (as was once the accepted theory) or whether it's just a way to make some good songs that are fun to listen to. Maybe it's both?
Merch for this release:
Vinyl LP, Compact Disc (CD)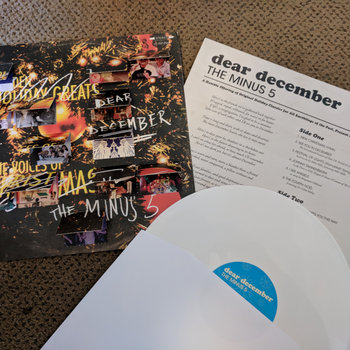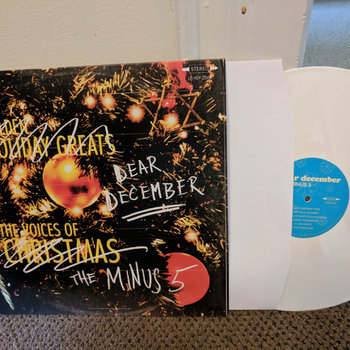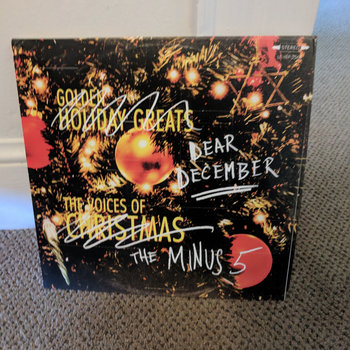 Scott McCaughey of The Minus 5 has worked with probably 70% of the world's "alternative rock" bands, so it makes sense that when it was time to make a holiday record, he'd have an incredible list of collaborators to call on. The result, "Dear December" offers the expected jangly pop and moody alt-country, but through the whole thing, even on the sad songs, there's a sense of fun, warmth, and togetherness that's exactly the sort of feeling you want the holidays to have. It's a Christmas party where everyone shows up to make music together. R.E.M.'s secret weapon Mike Mills stops by with a catchy Hanukkah song, Kelly Hogan brings a holiday-themed love song (with some excellent understated steel guitar in the background), and Colin Meloy provides a melancholy piano-driven holiday ballad with experimental touches. Of course, that's not the full guest list, but what are the holidays without a few surprises?