LISTS
The Most Essential Songs from Metal Band Ulcerate on Bandcamp
By Philip Freeman · May 06, 2020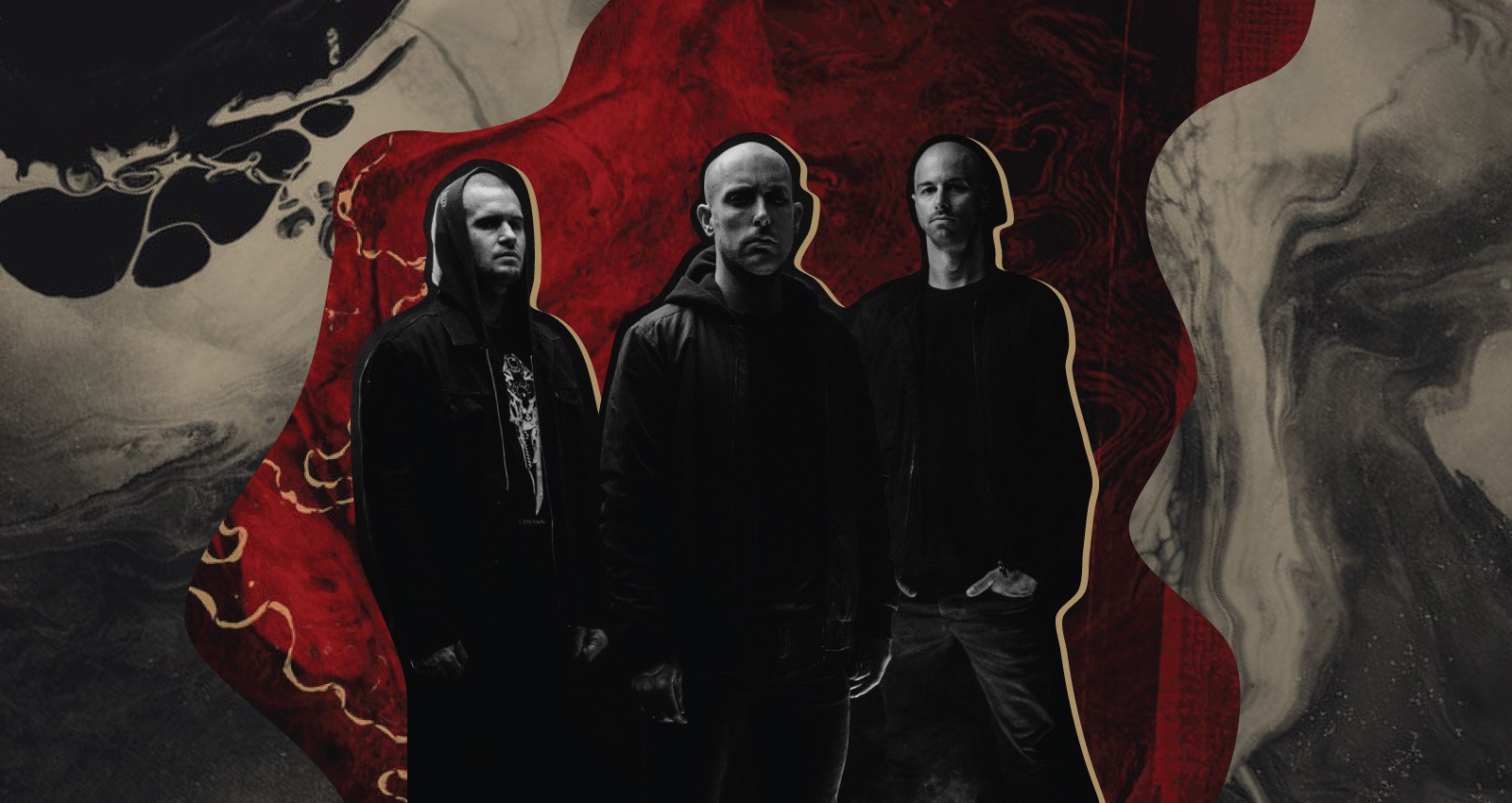 The New Zealand metal band Ulcerate have been warping and twisting death metal into new and fascinating forms for 20 years. The band's creative nexus has always been the relationship between drummer Jamie Saint Merat and guitarist Michael Hoggard, who met as high school students. "[In] 2000 was when we officially started Ulcerate, but prior to that we had been making music in various terrible configurations since 1997, which was our first year at high school," Saint Merat recalls. "The initial common aesthetic was the desire to play and write the music that we were predominantly listening to at the time, which was mostly death metal. Our musical sensibilities at the time were vastly different to where they've evolved to now."
Indeed, Ulcerate are currently regarded as one of the most forward-looking extreme metal bands. Their compositions—"songs" barely seems to cover it—employ dissonance and rhythmic complexity in ways that often subvert metal's need for headbanging catharsis, while remaining explosively powerful. They've released six full-length albums to date, on some of the most respected labels in the metal underground: Willowtip, Relapse, and now Debemur Morti Productions. Here, Saint Merat looks back at one track each from several of their previous releases, to explain where they came from and where they're going.
Most metal bands start out imitating their heroes; quite a few never graduate beyond that stage. Ulcerate have taken their sound farther afield than almost any act in metal, but on The Coming Of Genocide, recorded in late 2003 with Jared Commerer on bass, they weren't doing much beyond saying, "Here we are." The song has a tumbling rockslide-like feeling, mostly due to Saint Merat's rapidly shifting blast beats. Toward the end, though, it transitions into a more atmospheric zone that pointed toward what they'd achieve on subsequent releases. "That track is from our second demo, and it was literally among the first eight or so songs we ever wrote," says Saint Merat. "It wears its influences on its sleeve, which at the time was a mixture of our love for bands like Immolation, Angelcorpse, Gorguts, old Cryptopsy, and Deeds of Flesh to an extent. What we were seeking to achieve creatively—as I mentioned before—[was] more or less to emulate our idols, and to try and develop our own sound out of it."
Merch for this release:
2 x Vinyl LP, Compact Disc (CD), T-Shirt/Shirt, Sweater/Hoodie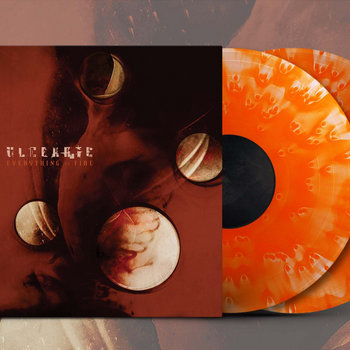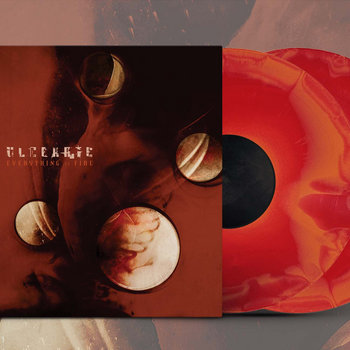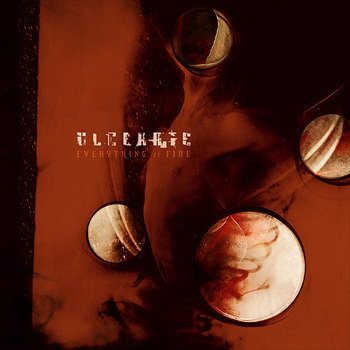 Ulcerate's second album, 2009's Everything Is Fire, was their first for Willowtip Records, and their first as the trio of Saint Merat, Hoggard, and bassist/vocalist Paul Kelland. Ulcerate were obviously different from highly progressive labelmates like Fleshgod Apocalypse and Gorod; "Drown Within," the album opener, advanced on the listener like a square-wheeled tank, its crawlingly slow intro yielding at the two-minute mark to a barrage of martial drums and guttural roars. Hoggard's guitar blends the heaviness of Meshuggah with the clanging, zinging dissonance of Sonic Youth. "Everything Is Fire is definitely where we found our footing and the comfort zone for how we wanted to present ourselves," the drummer acknowledges. "The line-up change had no bearing on the style shift, as the music has always been written by Mike and myself, with the only creative difference here being that Paul assumed lyric and vocal responsibilities."
Merch for this release:
Vinyl LP, Compact Disc (CD), T-Shirt/Apparel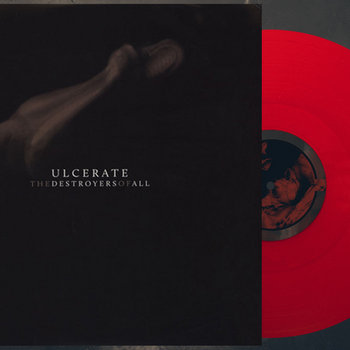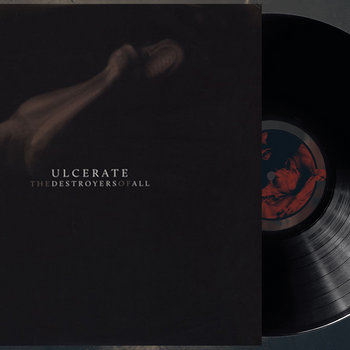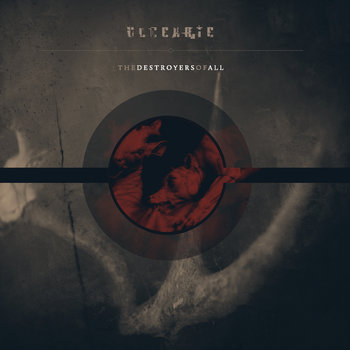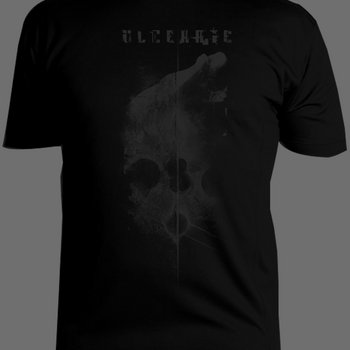 Ulcerate's second and final Willowtip album, The Destroyers Of All, is almost a suite. The songs sustain a single mood, amping up the combination of dissonance, atmospherics, and heaviness heard on Everything Is Fire to create a 52-minute journey that builds inexorably to the title track, a nearly 11-minute epic that features almost Soundgarden-esque bent riffs over Morbid Angel-style drum thunder, but also settles down for long stretches that feel like watching fires burn in the distance on a dead rock floating in deep space. "We intentionally wrote this album in a linear fashion for that exact feel [of being one long song]," says Saint Merat. "There may have been one tracklist re-order, and a few riffs which we re-arranged, but for the most part it's linear from top to bottom. In hindsight, it has a certain charm, and a lot of the tracks are strong, they just lack a little of their own identity. But it was what we were going for at the time, particularly after two prior albums which were at the opposite end of the spectrum compositionally."
"Confronting Entropy"
Vermis
With 2013's Vermis, Ulcerate switched labels, graduating to the legendary Relapse imprint. They re-introduced themselves with possibly the heaviest record in their catalog. It's a dense and unrelenting set of music; listening to it is like putting your head inside a metal bucket in a pitch-black room, while three people you can't see strike it with rubber mallets for an hour. "Confronting Entropy" arrives at the album's midpoint, and its riffs sound like someone trying to drive a bulldozer out of a muddy trench. There's no catharsis here, only stasis and misery. "Vermis as a whole has a lot of interplay happening—we tried our best to make this album as claustrophobic and oppressive as we could from an instrumentation standpoint," Saint Merat says. "And the production also hides a lot of the intricacies of the playing, an ugliness that we were very keen to explore after how polished The Destroyers of All turned out.
"[Mike and I] always write as a duo, with guitar lines feeding the drum orchestrations and vice versa. We'll kick around ideas at home with practice amps and practice pads, then take those ideas to the rehearsal room to shape and mold them, and construct the drum parts. Often riffs will change their shape drastically once the drum parts are written, our rhythms and phrasings can often feel a lot different with drums. We'll then arrange these fragments until we eventually have a cohesive flow between the two instruments, at which point we'll begin writing bass and second guitar lines. Further adjustments to the instrumentation happen across the board, and eventually a completed song will come to life."
Merch for this release:
T-Shirt/Apparel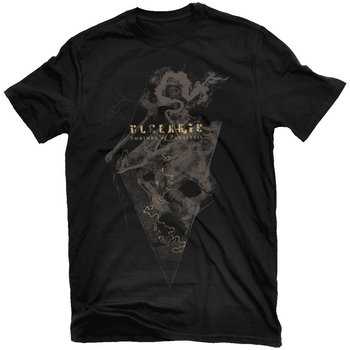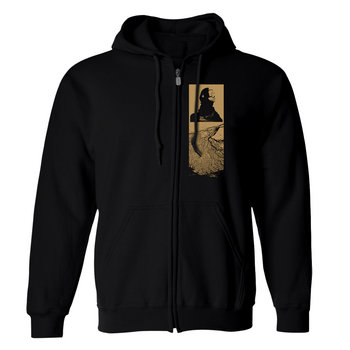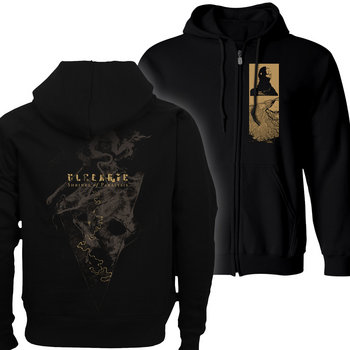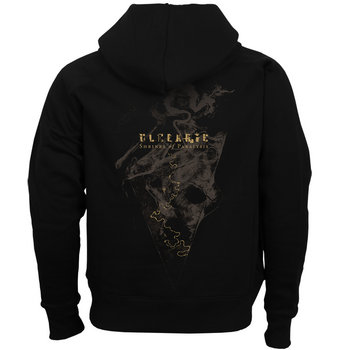 After the marathon of punishment that was Vermis, even Ulcerate themselves knew they were at the end of a tunnel, and had to change something up. On Shrines Of Paralysis, they made the choice to let some light in…but just a little. "With Shrines we began injecting moments of more conventional melody, which set us off on the path of where we've been for the last couple of years with this new album," says Saint Merat. Despite its title, "Extinguished Light" has a strangely cathartic, even exultant feel; although the lyrics are relentless in their pessimism, the riffs make one think of robed cultists reaching to the sky for salvation, in genuine belief that it will come. There's real grandeur here; particularly at high volume, the music on Shrines Of Paralysis is awe-inspiring.
Merch for this release:
T-Shirt/Apparel, Sweater/Hoodie, 2 x Vinyl LP, Compact Disc (CD)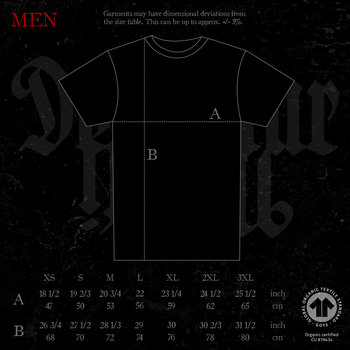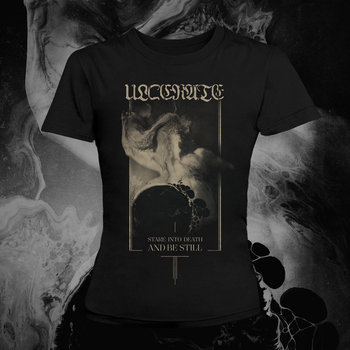 There's a new lightness to Ulcerate on their sixth full-length album. The ringing dissonance of Hoggard's guitar is still present, but it's cleaner than before, and more separated from the bass and drums. They're no longer attempting to topple the building onto the listener; instead, there's space between the instruments, and even the vocals are slightly more comprehensible. The title track is almost a conventional song—it ebbs and flows in repeated, recognizable patterns, and the guitars almost soar at times, while Saint Merat's rhythms are less blast beat and more ritual percussion. "Being 'heavy' has never been an interest of ours, and I think more than ever with this album we're finding it more and more interesting to move as far away from that ideal as possible," Saint Merat agrees. "The whole album is tuned a lot higher than anything we've ever done in the past, and we're making a concerted effort to move in a more melodic, yet darker direction. Drumming-wise, I made the decision early on in the writing process that a lot of this material is going to benefit greatly from a more conscientious drum approach, and that now is the time to play for the song more than ever."
"Shrines was released in November of 2016. We toured that album immediately in the same month in North America, then utilized 2017 for two European tours and didn't begin our first writing for Stare…until early 2018. We also interrupted our writing to tour Turkey, Europe and the UK, as we had offers that we thought were worth exploring. So what feels [to the listener] like a three- or four-year absence, we've actually felt the exact opposite. In terms of it manifesting in the music, we took our time with this album—we needed six months or so to really test and experiment with how we were going to handle the more melodic sound, while still retaining a level of ugliness and severity. The end result of which I couldn't be happier with at this point."