LISTS
Hands Off: A 100th Anniversary Guide to Theremin Music
By Jim Allen · Illustration by Juila Dufosse · April 13, 2020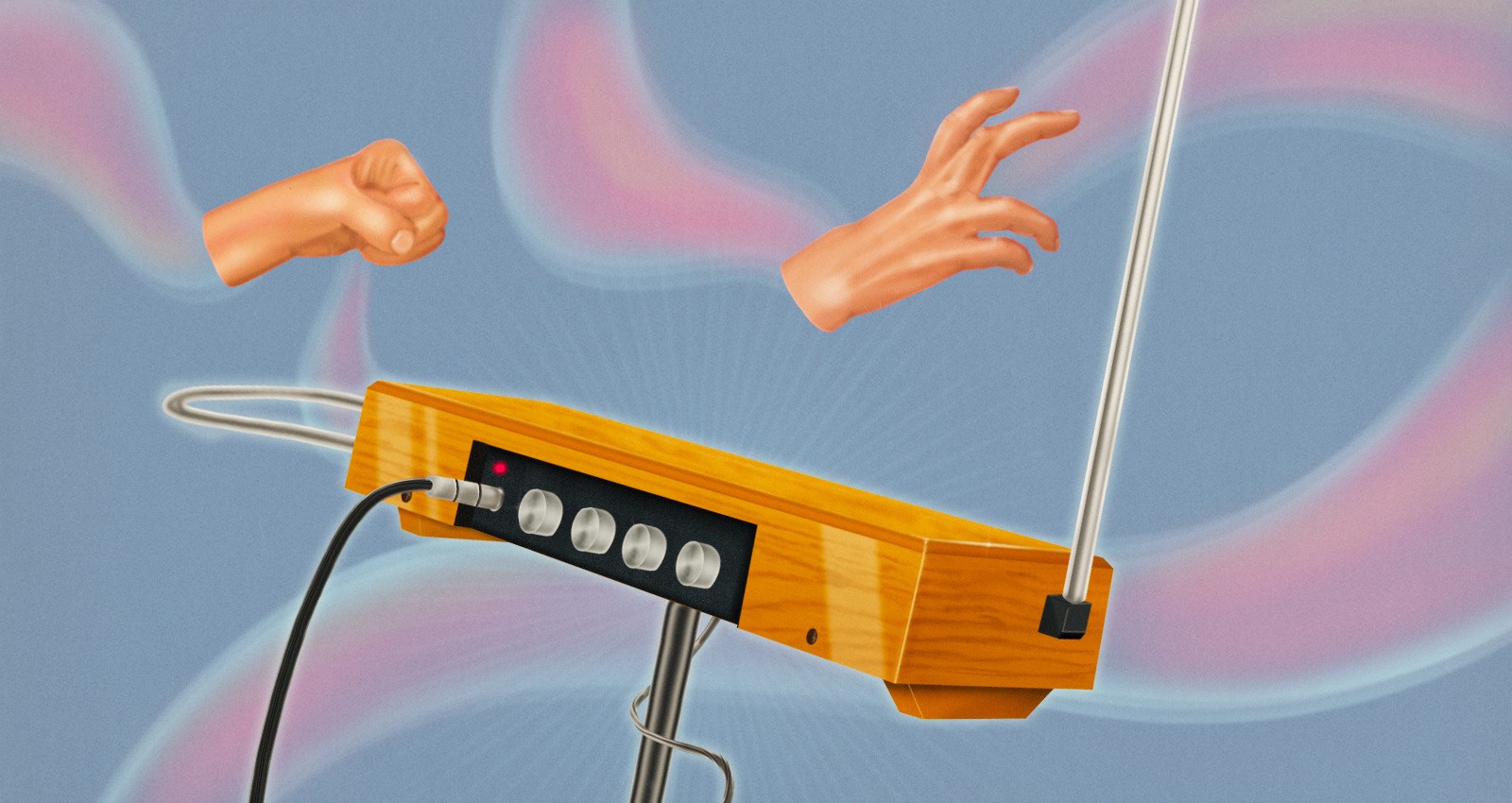 The year is 1920. At a government-run think tank in Petrograd, a brilliant young Soviet scientist harnesses the power of something called the "heterodyne beat frequency" to create a mysterious-looking, antennaed box that creates a high-pitched wail, which intensifies when his hands come closer to it. This might sound like the plot of some sci-fi film noir, but it's the real-life origin story of the device that bears Professor Léon Theremin's name. An electronic instrument that you play without touching would seem like the quintessential axe of the virtual era, but 2020 actually marks the theremin's 100th birthday.
"It's an extremely simple concept," says Steven M. Martin, director of Theremin: An Electronic Odyssey, the 1993 documentary that helped precipitate a renaissance for the enormously influential instrument. "The circuitry is very elegant. That was the basis for all electronic music up until the digital era. All [analog] synthesizers…were based on the same principle that Theremin pioneered."
Originally, the theremin was seen as a sort of space-age violin, far more difficult to master than old-school instruments due to the lack of a physical reference point. "The classical music world was astounded when Theremin went to Europe," says Martin, "sent by Lenin himself to demonstrate Soviet technology." In the '20s and '30s, the instrument enjoyed a brief moment of vogue during which respected composers crafted pieces for it in a classical context.
But by the '40s, the theremin was largely forgotten, until film composers realized its potential as a cheap, simple way to forge a far-out vibe, exploiting its inherent eeriness on the soundtracks to thrillers like Alfred Hitchcock's Spellbound or science fiction flicks like The Day the Earth Stood Still. But it was still mostly a glorified shock tactic. "Because so few people could play it musically," explains Martin, "it was often used as a sound effect like some creepy slide whistle."
When the bubbling countercultural cauldron of the '60s began opening minds in a million different directions, it was inevitable that one of the 20th century's most forward-looking instruments would be brought to the fore once more. On the high-profile side, there was Paul Tanner playing on The Beach Boys' "Good Vibrations," and in the underground, Lothar & The Hand People became the first rock band to include a thereminist.
In the '90s, a new generation of mavericks cottoned onto the idea that the theremin was the original "alternative" musical choice. Since then, virtuosos like Lydia Kavina, Carolina Eyck, and Dorit Chrysler and left-field rockers like The Night Terrors and The Lothars have waved their arms around an army of Professor Theremin's electronic offspring, coaxing from them the lyrical and the menacing, the elegant and the assaultive. Here's a handy guide to some of the best albums on Bandcamp showing off the theremin in all its untouchable glory.
---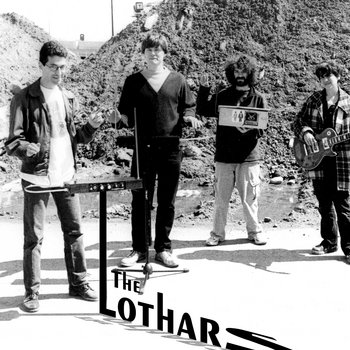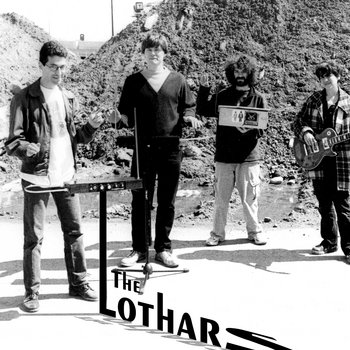 Merch for this release:
T-Shirt/Apparel, Compact Disc (CD)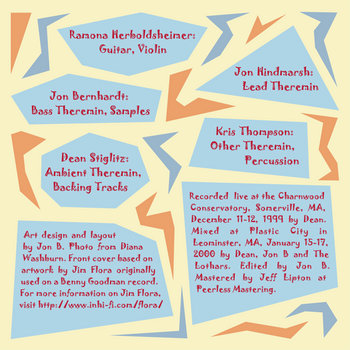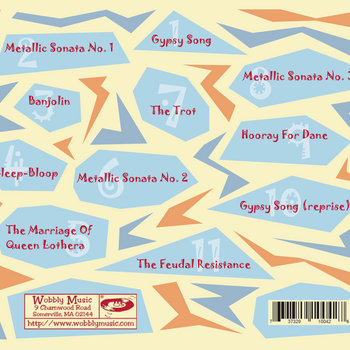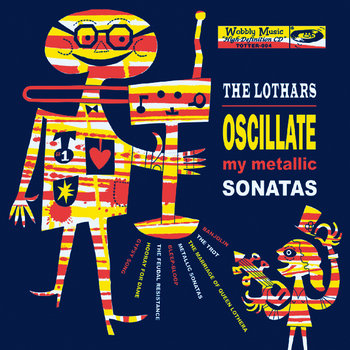 In the late '90s, a bunch of enterprising minds decided that if one theremin was cool, several would be awesome. Thus was born the Massachusetts-based multi-theremin band The Lothars, named in homage to the original theremin rockers, Lothar & The Hand People. On the second Lothars album, Oscillate My Metallic Sonatas, the band bounces no less than four theremins off of guitar and violin riffs on dizzying instrumentals that suggest what it might sound like if alt-rock came from a parallel universe.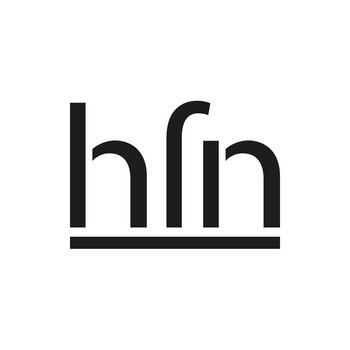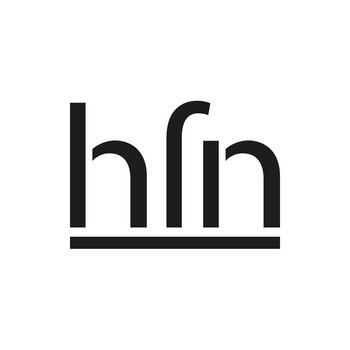 Merch for this release:
Vinyl LP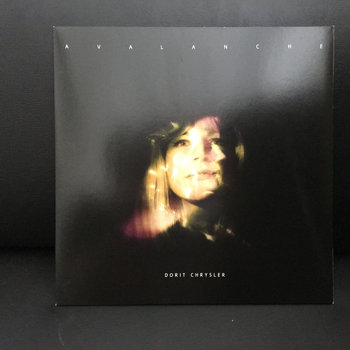 Austria-born, U.S.-based, and internationally known, Dorit Chrysler is one of the premier contemporary exponents of the theremin, and a founder of the New York Theremin Society. On 2012's Avalanche, she maximizes the instrument's potential, using it to create complex textures for a dark, left field brand of electronic pop that sort of positions her as the Bjork of the theremin, albeit one with a low, smoldering vocal style as opposed to Ms. Guðmundsdóttir's perky chirp.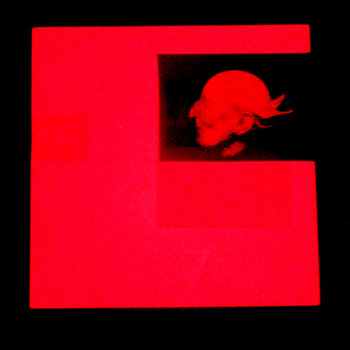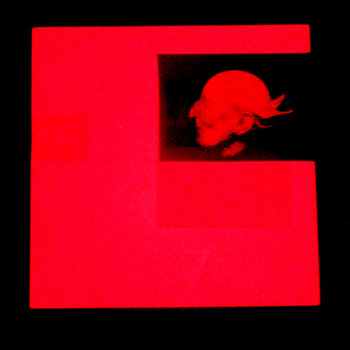 Merch for this release:
Compact Disc (CD)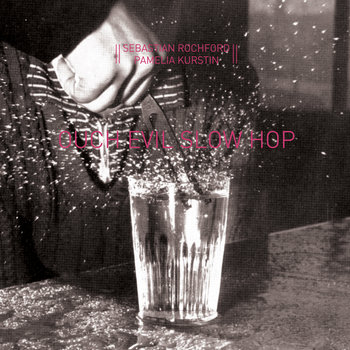 What happens when you throw theremin master Pamelia Kurstin (now Stickney) into a studio with drummer Seb Rochford of British electro-jazz group Polar Bear and let the two of them bounce ideas off each other in an electro-acoustic improv free-for-all? You get this album, on which Kurstin—who has old-school classical theremin chops to rival the instrument's original virtuoso, Clara Rockmore—lets it all hang out, evoking what might have happened if Jimi Hendrix's weapon of choice had two antennae instead of six strings.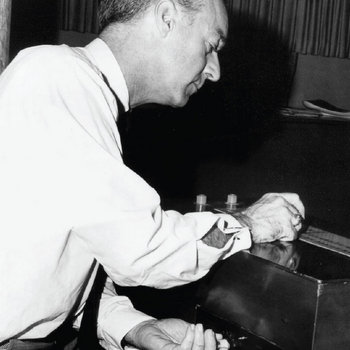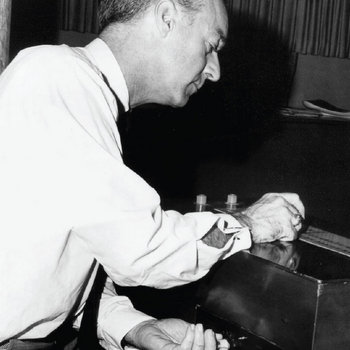 Merch for this release:
Vinyl LP
In the late '50s, former Glenn Miller trombonist Paul Tanner decided to reinvent the wheel by creating his own variation on the theremin. The Electro-Theremin, sometimes referred to as the Tannerin, created a theremin sound by using a ribbon controller, making it easier to play melodies with proper intonation. When Brian Wilson envisioned a theremin part for his sunshine-pop opus "Good Vibrations," he went casting about in L.A. for the instrument, and ended up with Tanner and his idiosyncratic version. But in 1958, long before making pop history with The Beach Boys, Tanner took a stab at space-age bachelor pad music by combining his Electro-Theremin with orchestral arrangements on this album of instrumentals with interstellar themes.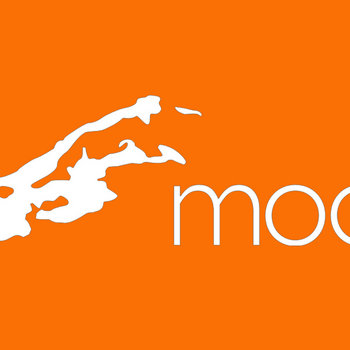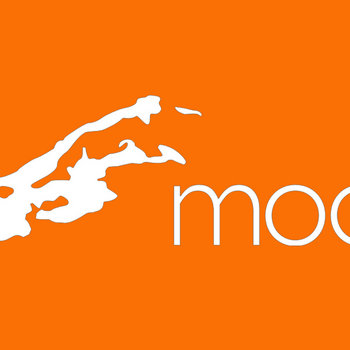 Speaking of old-school theremin chops, Lydia Kavina brings those to bear on this album when she tackles pieces that were written for the instrument back when it was new, and then expands the scope to include a suite she wrote herself. Not only is she a member of Leon Theremin's extended family (her grandfather was his first cousin), when she was a child, Kavina took lessons from the old professor himself. And whether she's playing in a neo-classical mode or assaying something more outré, that grounding shows.
The New York Theremin Society
Theremin 100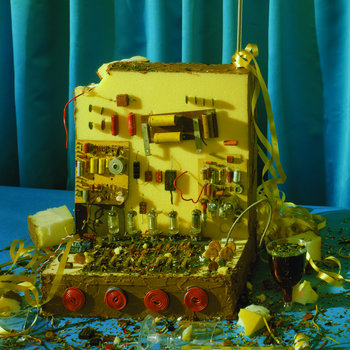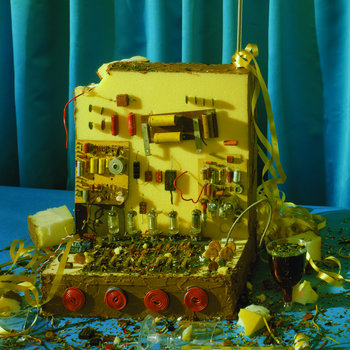 Merch for this release:
Vinyl LP, Compact Disc (CD)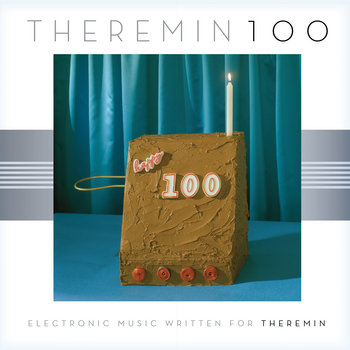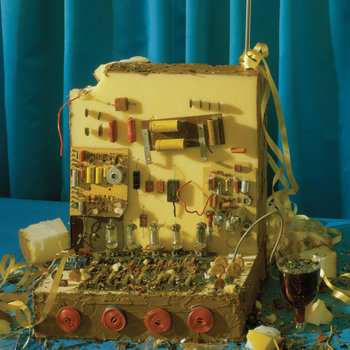 Founded by Dorit Chrysler and Suzanne Fiol, the New York Theremin Society presents theremin performances as well as music education, workshops, and more. For the 100th birthday of the instrument that is their raison d'etre, they decided to do something special. The result is an album that gathers a broad range of artists (including several spotlighted in this guide) to show just how diverse the theremin world has become after a century of evolution, from the postmodern exotica of Bruce Woolley's Radio Science Orchestra to the electro-acoustic chamber music of electronic music pioneer Herb Deutsch, and beyond.
Carolina Eyck & Eversines
Waves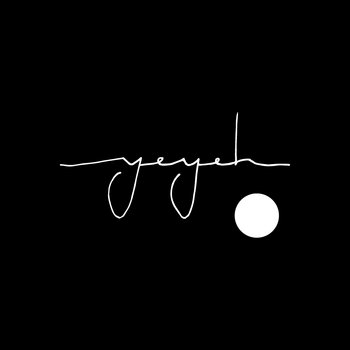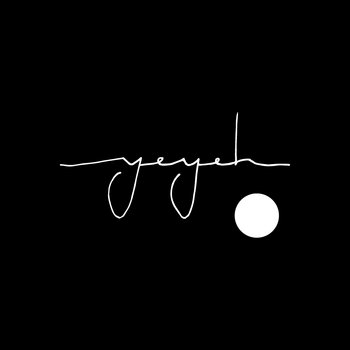 Merch for this release:
Vinyl LP
German thereminist Carolina Eyck and Amsterdam-based producer Eversines joined forces to explore the possibilities of making music with only the theremin and the human voice as sound sources, employing expert processing and manipulation to expand their palette. But listening to the surprisingly multi-timbral (and unexpectedly accessible) results of their collaboration, you'd think Eyck and Eversines had a whole army of instruments at their disposal.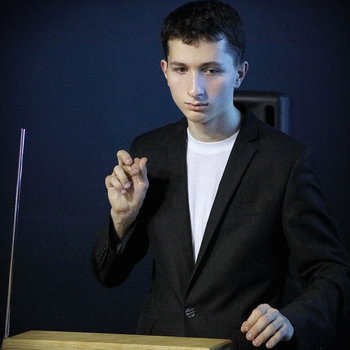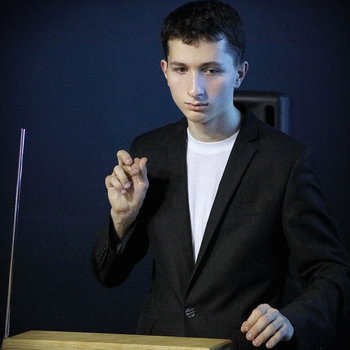 Keeping things in the family, Peter Theremin is the great-grandson of Leon Theremin, and it must have been in his genes to play the instrument that bears their shared surname. As an adult, he took up his great-grandfather's cause, heading up the Theremin School in Russia and becoming a performer and recording artist. In the live duo setting of Zemlya Vozduh, he mixes the organic with the unearthly by interacting with Artur Ahmedeev's steel Hang drum tones, achieving a reflective, minimalist vibe that's simultaneously heady and grounded.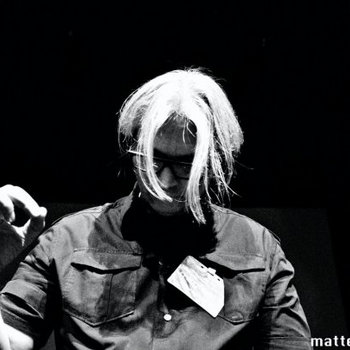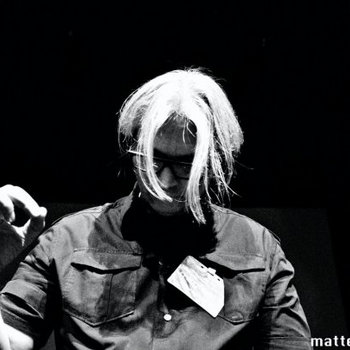 Merch for this release:
Compact Disc (CD)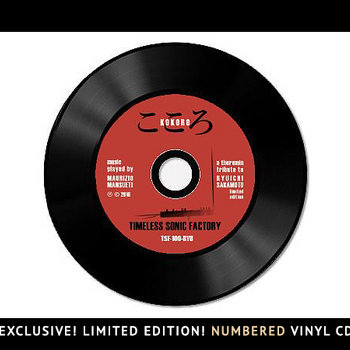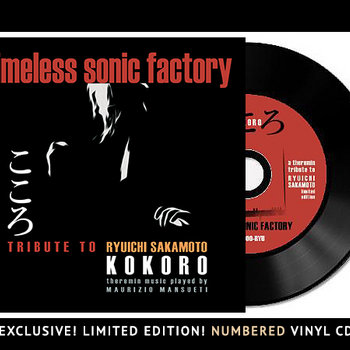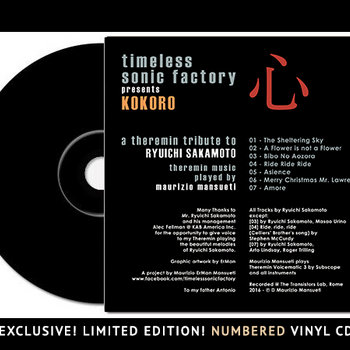 Theremin music is an international language. Under the name Timeless Sonic Factory, Italian thereminist Maurizio Mansueti underscores that fact with his tribute to the work of Japanese composer Ryuichi Sakamoto. With the theremin in the forefront, aided by understated dashes of keyboards and percussion, Mansueti reinterprets the tunes soundtrack master Sakamoto wrote for films like The Sheltering Sky, Babel, and Merry Christmas, Mr. Lawrence.
Duet for Theremin and Lap Steel
12 12 18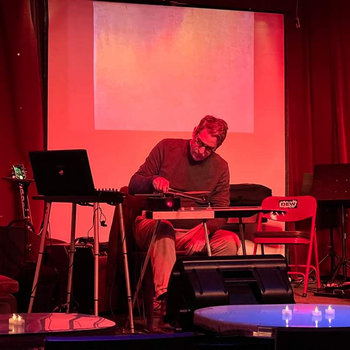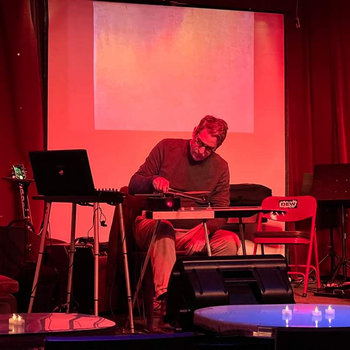 When thereminist Scott Burland and lap steel player Frank Schultz started calling themselves Duet for Theremin and Lap Steel, they took a lot more care making music together than they did coming up with a name. The lap steel is usually considered the earthiest of instruments, but in this ostensibly unlikely pairing, nothing is quite as expected. In Burland and Shultz's improvisational interactions, sometimes it's the theremin that takes on a warm, naturalistic vibe while the lap steel sounds like something not of this earth. And sometimes both instruments intertwine in their own otherworldly dance, creating a hushed, ambient glow.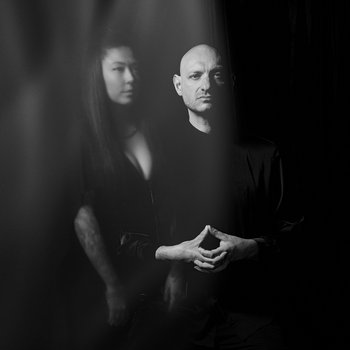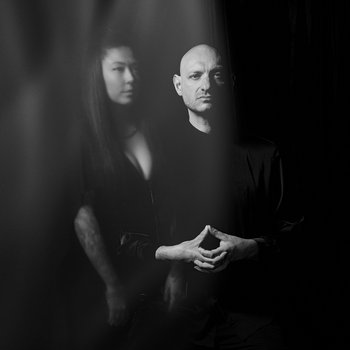 Merch for this release:
Vinyl LP
Melbourne's Miles Brown may not be a member of the Theremin family, but he's undoubtedly a part of Leon Theremin's artistic lineage. Brown learned from a member of the Professor's clan, Lydia Kavina, whom we've met above. And he takes his flowing, lyrical style on the instrument to some unusual places with his band The Night Terrors. Heavily influenced by the "horror electronics" of Italian prog band Goblin's celebrated soundtracks for horror films like Dario Argento's Suspiria, The Night Terrors blend those creepy flavors with an edgy post-rock vibe, and on Pavor Nocturnus, they up the spookiness by adding one of the largest pipe organs on the planet into the mix.