LISTS
A Guide to Underground West Coast Rap Duo The Nonce
By John Morrison · August 02, 2021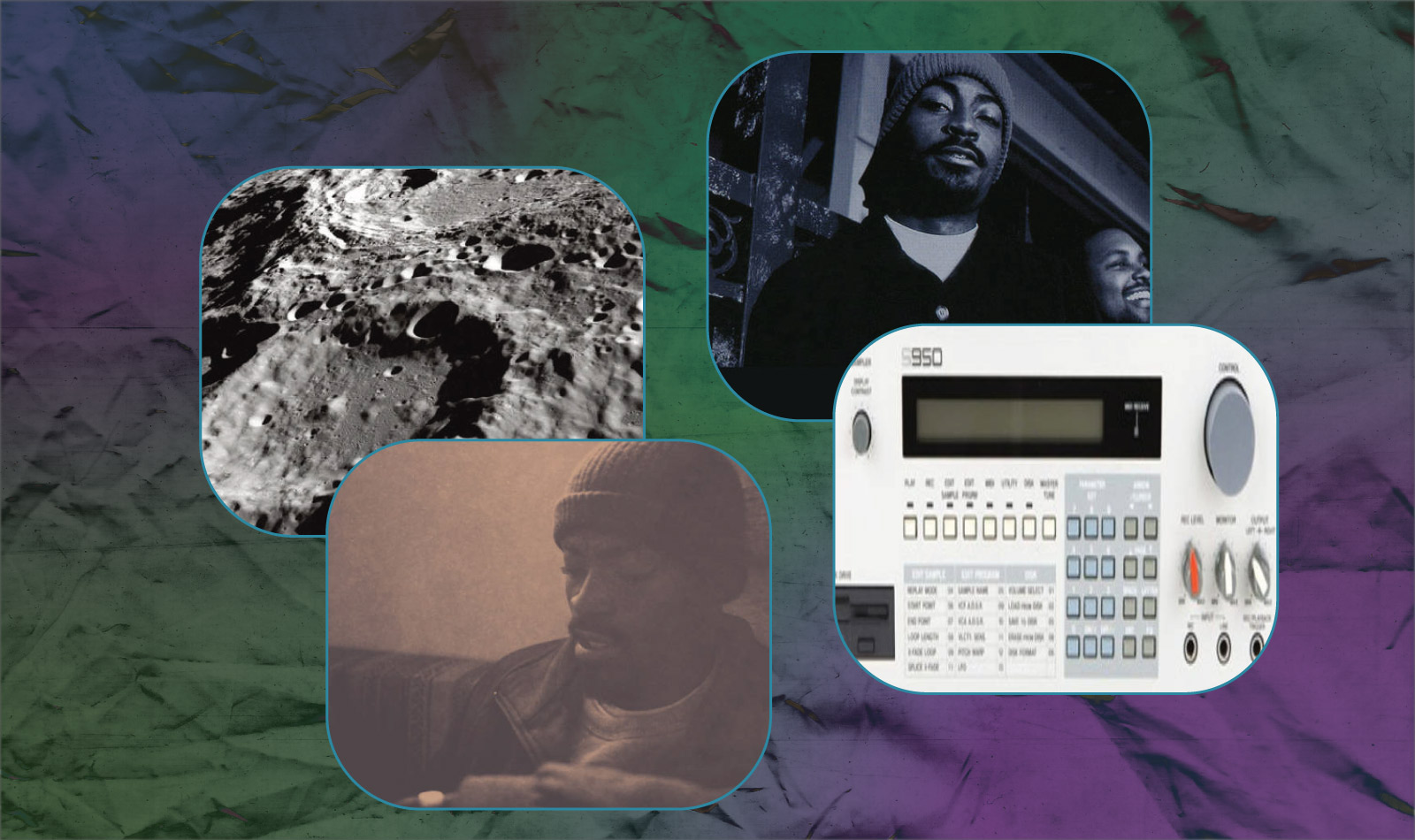 When Los Angeles hip-hop duo The Nonce released their single "Mixtapes" they couldn't have guessed that song would grow to be an enduring classic in the rich canon of West Coast hip-hop. The duo consisted of Nouka Basetype (aka Sach) and the late Yusef Afloat. "Mixtapes" was made in a few minutes, and was initially circulated as part of a compilation for the legendary Project Blowed, an open mic night in Los Angeles' Leimert Park neighborhood. "Aceyalone from Freestyle Fellowship came over, and they were starting Project Blowed, and they were doing a compilation. He asked me if I had something. I had just made "Mixtapes" when he was on his way to my house. In like 15-20 minutes, I made the beat, wrote the lyrics and recorded it, just like that," says Sach.
Built on a jazzy, ear-catching beat, "Mixtapes" laid out a detailed narrative celebrating the joys of making mix tapes and coming of age in the '80s, during hip-hop's golden age. Sach name-checks '80s rap heroes like Roxanne Shanté and LL Cool J before showing love to West Coast hip-hop fixtures like Leimert Park, World on Wheels, and the late MC Ganja K. For his verse, Afloat Afloat approached the track differently, giving an in-depth account of the mixtape making process—catching the break on a piece of vinyl, cueing it up and recording a pause mix to cassette. The song is a beautiful ode to the power of hip-hop culture and youthful experimentation. Sach's catchy, half sung hook seals the deal: "I used to sell mixtapes /But now I'm an MC/ I got the rhymes and beats/ I used to rock them tapes."
In 1995, The Nonce released their debut album World Ultimate. With its dreamy, jazz-infused beats and Sach and Afloat's relatable rhymes, the album is lighthearted but substantial. Three years later, the Nonce released the acclaimed EP The Sight Of Things; then, the group's story was tragically cut short. On the morning of May 21st, 2000, Afloat was found badly injured alongside the 110 freeway in Los Angeles, and later died in the hospital. Afloat's death not only ended the life of one of underground hip-hop's shining creative voices, it also resulted in a premature end to one of the culture's most promising groups. Despite that tragic turn of events, Sach pushes on, releasing records and honoring the memory of his fallen creative partner. When speaking about The Nonce's legacy, he appreciates that the music is still impacting people. "When you listen to The Nonce, you can hear our life. I'm blessed that people even want to hear anything that ever came out my mouth or from these fingers," he says.
In recent years, a wealth of unreleased tracks and projects from The Nonce and Afloat have been made available for listeners. Sach has also built up a heavy catalog of solo albums. Here is a guide to some of The Nonce's classic releases, as well as some notable gems from both Afloat and Sach's solo discography.
Merch for this release:
2 x Vinyl LP, Compact Disc (CD), Cassette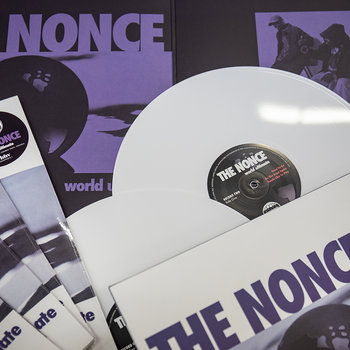 The Nonce's 1995 debut is by far their best-known release and it's an essential entry point into their catalog. After the brief intro "On The Air," the album kicks into full swing with the party-rocking anthem "Keep It On". Afloat and Sach drop abstract verses over a bouncy beat with some sharp cuts. Throughout World Ultimate, the production is stellar, consisting of rich, sample-based beats. The songs on World Ultimate are colorful, but also have a bit of grit.
The album's unique tone was borne out of the group's extensive demoing process. Sach explains that he and Afloat would take demos created at their apartment into the studio and flesh the songs out from there. The end result were precise vocal performances with beats that had a dusty, lo-fi quality. "We would do a lot of pre-production and we would demo the songs for ourselves. We'd basically have a finished demo, and then we'd go record it in the studio. We were still demoing on our four-track cassettes," he says. "On The Road Again"' is a surreal depiction of life on tour featuring Figures Of Speech (the unheralded rap group featuring a young Ava DuVernay) while "The West Is…" is a hard-hitting cut that lets the world know that L.A. is the home of elite rhyme technicians. The Nonce never blew up as big as their contemporaries Souls Of Mischief or The Pharcyde, but World Ultimate holds up as a classic West Coast underground rap album.
Merch for this release:
Vinyl LP, Compact Disc (CD), Cassette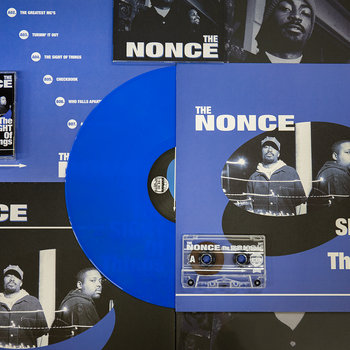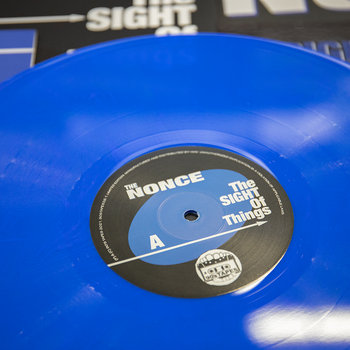 Originally released in 1998, The Sight Of Things is a proper follow-up, and an evolution from the sound of World Ultimate. Both Sach and Afloat sound more confident in their rhymes, and the production is more complex. "The Greatest MCs" combines Afloat and Sach's intricate rhymes with a sampled synth line and bebop pianos. "Who Falls Apart" is a darker take on The Nonce's signature brand of hip-hop nostalgia. Over a muted, pitched-down track, the duo talks about how the joy of creation can turn sour once money, fame, and ego come into the fold. It's a brilliant cut that shows how much The Nonce were growing and it's bittersweet because we'll never know where the group could've gone.
Merch for this release:
2 x Vinyl LP, Compact Disc (CD), Cassette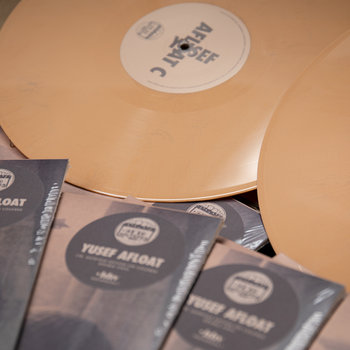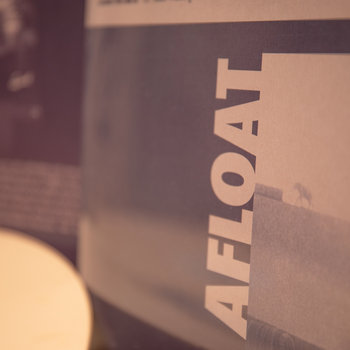 In the years following Afloat's sudden passing, the desire from listeners to hear more of his music has only grown. Foreign Objects/Hard Times is a freewheeling release that showcases the wide range of Afloat's talent. Standout cuts like "Full Effect" and "Possessing Evil" (featuring Sach) display a warm, four-track, home-recorded sound while on "Been Waiting" and "Dancin' In The Dark," Afloat takes a surprising turn toward a rough-hewn fusion of reggae and soul.
A collection of would-be singles, 2019's A Zeal Of Zebra pinpoint's Sach's unique approach to production and storytelling. The album's opener "Baptist" marries choral samples with a swinging drum pattern to create a beat that sounds like nothing else. Through Sach's meditative streams of consciousness, moments of razor-sharp clarity cut through, with lines like "I still write words 'cause the skills important" illuminating Sach's love of the craft. On "Last Night," Sach once again calls on the power of nostalgia, as he spits a tender ode to the ups and downs of life in the rap game. Rhyming along in an intricate call-and-response to the track's vocal sample, the attention to detail on "Last Night" is matched by its emotional weight. After Sach reveals to the listener the magic of being onstage and the heartache of being ignored, he shouts out, "Peace to Afloat in my very next breath," putting a ribbon on what might be the most impressive song in his formidable catalog.
Unpolished, rough and raw, the words and music on Black Tapes sound like they've been transmitted from behind a wall of cassette hiss. Full of rapid-fire rhymes and jazzy beats, this now-legendary posthumous release gives listeners more insight into Afloat Afloat's creative style. On "Too Complex," Afloat is "coming brand new, like evolution," spitting echoed-out vocals over an uptempo beat full of discordant piano and saxophone. "Oceans" is a smooth and futuristic instrumental, while "The Lyrics" takes a slick vocal sample from the group Mannish—another criminally underrated West Coast rap duo who were contemporaries of The Nonce. With it's lo-fi approach and inventive sampling, Black Tapes sits perfectly alongside Sach solo projects like A Zeal Of Zebra as some of the most avant-garde and forward-thinking music that The Nonce has made.
Described by Sach as "A concept record in which I've envisioned myself as a modern pirate," Sach Tin Tin is not only the latest in a series of intriguing recent releases from Sach, it also allows Sach to flex his literary and narrative-building skills. The beats are based around jazz loops and loose percussion, and each song is full of dramatic images of duels, epic battles, and adventures on the high seas. It's a wild and curious journey that is clever but not campy. Above all, Sach Tin Tin further demonstrates that Sach is a writer and producer who can inhabit or build any world that he chooses.
In addition to their work as MCs and producers of their own albums, The Nonce were building up an impressive catalog of production for artists like Supherb, Aceyalone, and Global Phlowtations. Nonce Beats showcases the duo's breezy and soulful mid '90s production style. Crafted using the classic AKAI S900 and S950 samplers, the album includes the original instrumental versions of classic Nonce tunes like "Who Falls Apart" and a gorgeous early version of "Bus Stops" from World Ultimate.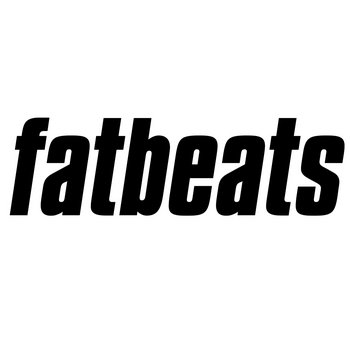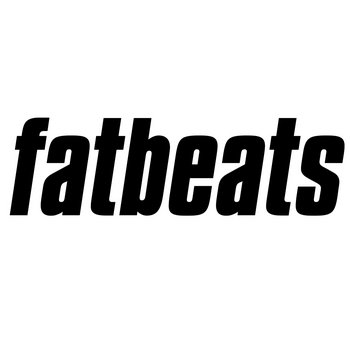 When Sach and Afloat met as teenagers, the two sparked a vital creative partnership. "Me and Afloat, we met in high school. Just seeing each other during lunchtime or whatever, I'd think 'Oh, he got a dope style,'" says Sach. The duo would connect and build upon their budding friendship by making beats and crafting songs together. 1990 collects the crew's early demo recordings and gives us a candid look into their early artistic development. "Chant The Hymn" follows in the path laid out by the Native Tongues collective and it's chorus and verses very reminiscent of early De la Soul and The Jungle Brothers. Cuts like "Ludewig Got A Stoop of His Own" and "Countdown to Tomorrow" are delightful abstract, pulling heavily from The JBs and A Tribe Called Quest. 1990 is fun and brings listeners into the world that The Nonce described on "Mixtapes"—young kids in love with rap music, making tapes in basements and bedrooms around the world.