LISTS
The Hidden World of Psychedelic Jewish Folk
By Josh Fleet · January 09, 2020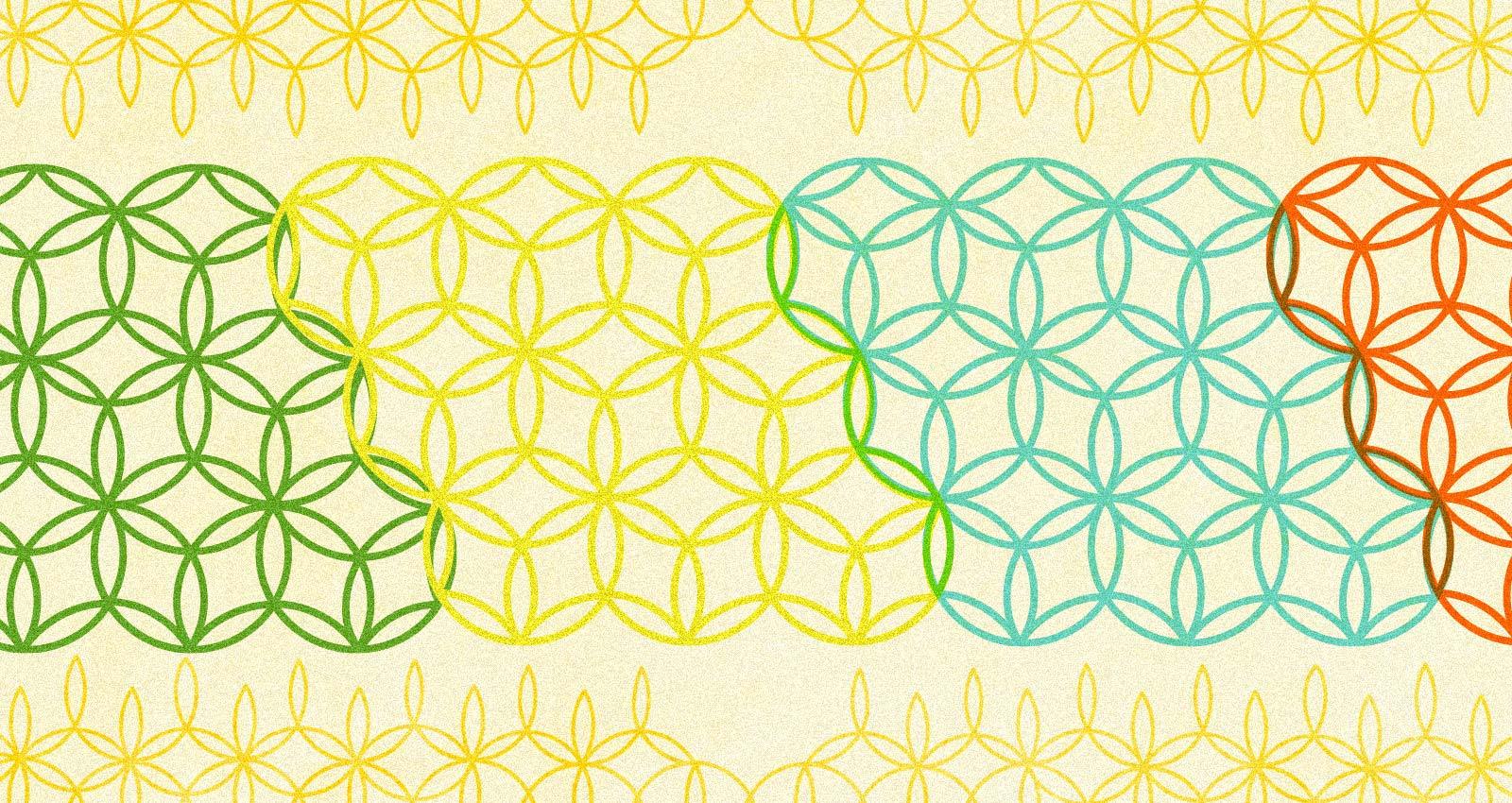 There's an argument to be made that the origins of mind-expanding folk music date back centuries before the advent of recorded music. There's an old understanding, popular in Orthodox circles, that the Torah is, itself, one long song—a song handed down from smoked-out Mount Sinai by Moses, where the assembled masses of humanity experienced collective synesthesia, and saw the sounds of the voice of G-d.
Connect the dots: Jews are the people of The Book, and our book is a scroll of sheet music first performed at an ancient psychedelic rock concert. Bob Dylan (whose Hebrew name is Shabtai Zissel) knows it; Chronicles, Vol. One, for example, takes its name from the Hebrew Scriptures.
But there isn't much scholarship around this heritage. Jeanette Leech's wonderful book Seasons They Change: The Story of Acid and Psychedelic Folk traces a vast cosmic tree of outré acoustic music from around the world, including many examples of the surprising crossover of entheogenic religious devotional music. But it barely features a mention of a Jewish contribution to the genre. Sure, you could point to "Solomon's Song" from C.O.B.'s 1972 album Moyshe McStiff and the Tartan Lancers of the Sacred Heart. But that's one smudged dot on a massive map.
The final chapter of And You Shall Know Us By The Trail Of Our Vinyl, a book about Jewish LPs of yesteryear, dips a few toes into the water, pointing to some examples of frum folk rock—The Stanley Miller Band's American Simcha or The Noam Singers' The New Dimension in Hebrew Music. But that's where the trail goes cold, and many of these documents never made it online. Forget about the ones they didn't even mention: The Voices Four, Shimon & Ilana, Manguinot Bashira, the Beth Sholom Folk Rock Service's Chants for Peace. Of these, you might find a clip or two online. Maybe.
And so it seems at least one corner of this day-glo forest remains shrouded in fog. But if you'll allow, we'd like to guide you on a hidden path toward the world of psychedelic Jewish folk music.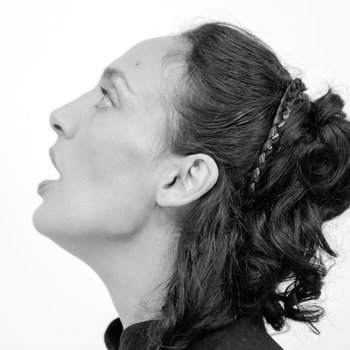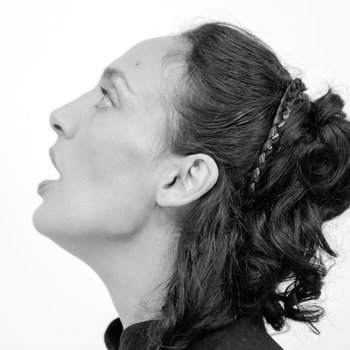 Merch for this release:
Compact Disc (CD)
Victoria Hanna answers that first cosmic hand-me-down with cascades of praise, incanted alongside a choir of schoolchildren on her self-titled album's opening track. A threadbare beat pulses through, like the beginning of a rainstorm rumbling a shack's steel roof, and from the back of the congregation: an oud's resonating murmur. On Hanna's singular debut, ancient esoteric texts become soaring supplications, Judeofuturist anthems, shrieking exaltations—it's a wonder these sounds can emerge from an earthbound being's throat.
Merch for this release:
Compact Disc (CD), Vinyl LP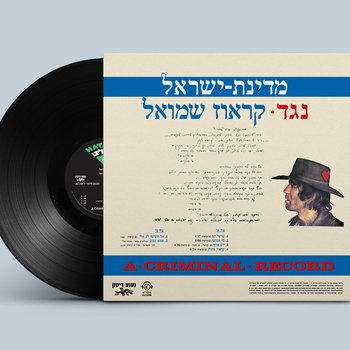 An LP of near-mythical underground status in Israel (only 300 were originally pressed), Shmulik Kraus—an Israeli pop pioneer—recorded this album on a day off from a stint in prison. Bursting with righteous indignation and cartwheeling with unrehearsed urgency, A Criminal Record is no jailhouse schlock. On "מי אנחנו (Who Are We)," Kraus sings about sin and the One True Judge, answering Hillel the Elder's famous first-century conundrum ("If I am not for myself, who will be for me?") by singing: "God is the answer." Lest the air of temporary freedom get too thick, Kraus just as quickly flees the burned-out garage for Edenic pastures of cosmic kibbutznikana. Continual whistling, grunting and lai-la-lai-ing might be funny in other contexts, but the album-closing 11-minute pistol whip trip cover of The Beatles' "Mother Nature's Son" will steal the smile right off your lips.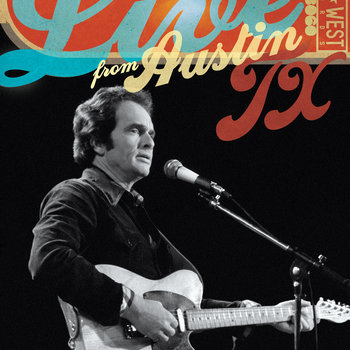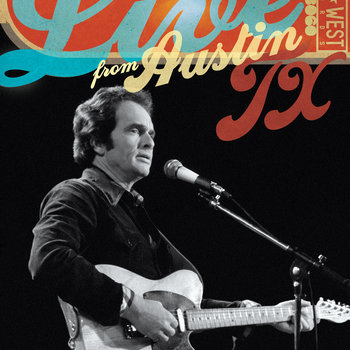 Hearing the heimishe honky-tonk of this taped-but-unaired Austin City Limits performance now, in year 2020, is mind-bending. Listen deep to that "good ol' psyche-hipedelic beat," that yodelin' about heavenly truckstop deli meats, that sturdy country groove—a stupid smart American caricature by way of Southern Yiddish shtick. The "extremely legendary" Kinky Friedman is a true cowboy cantor with a rude surface sheen, an exquisite pastiche of virtue and farce. Like a schmaltz-powered pick-up idling at the intersection of late night talk shows, synagogue men's clubs, and American mythology, the Jewboys—his backing band—are so absurd that periodic saxophone freak-outs manage to blend right in to the revving of this old engine.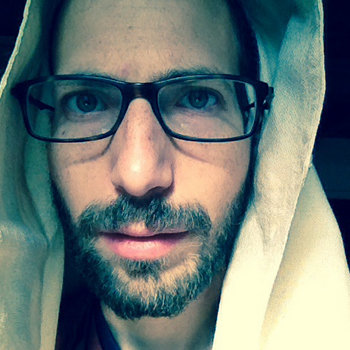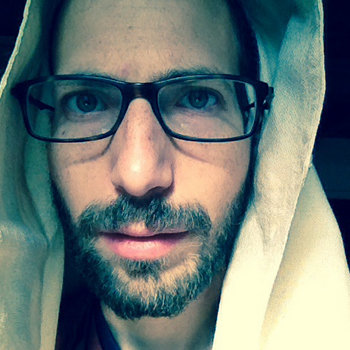 At one moment, a spoken-word English prayer pours forth atop heartfelt piano introspections and layered vocal refrains. The next, an out-of-tune finger-plucked guitar lifts a Hebrew hymn with the delicate strength of silk. Binding it all together is the nigun, the wordless melody, that most elemental unit of tune. Hummed, moaned or desperately flung in a groan, this leitmotif in Lenses's music is proof that no matter which direction one turns, the inner gaze faces upward.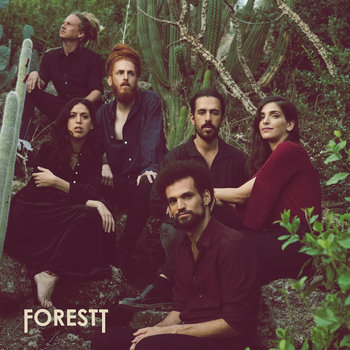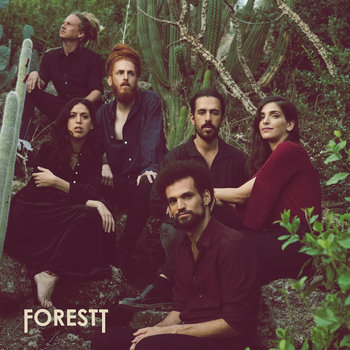 Merch for this release:
Compact Disc (CD)
In the old mystic tales, it's simple folk way out in the country who possess the truest faith—and thus, the power to perform miracles. Forestt's effort to merge ocean with land, and heaven with earth, might seem like the village fool's errand. But this sextet of English-singing folkies from Israel don't sit still long enough to find out how the story ends. Into The Woods is just layers of voice, guitar, and violin streaming above rumbling drums and beneath spectral flute. But despite the simple instrumentation, each song presents unfathomable depths, where wind and a handful of strings transmogrify into a million angels's fiery praise. Rainbow-family acoustic lullabies are swept away by cinematic waves of harmony, and the destination is always around the next bend. By whisper and wail, caress and roar, Forestt invites every listener down a familiar path to the unknown.
Merch for this release:
T-Shirt/Apparel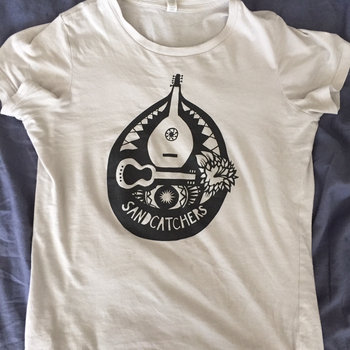 Dubbed a "Middle Eastern-Americana mashup," the first Sandcatchers album, from Chant Records, matches oud and lap steel to soaring and thrashing success. It's an all-instrumental journey that begins from a deeply Jewish place, from "a culture known for wandering," according to bandleader Yoshie Fruchter. Without words, each song on the LP still tells a story. Yet, there's rarely a clear beginning, middle or end; what's important is the groove found along the way. Some recall desert blues while others ooze urban grit. This is pilgrimage music, even if you never arrive.
New Nigunim, Vol. 1 presents a suite of bedroom psychedelia/toytronica that is perhaps the most outlandish addition to the infinite continuum of Hasidic devotional music. It's not at all like "traditional" nigunim (repetitive wordless chant-melodies), but sincerity and lack of pretension lend authenticity to the collection. Like every other human becoming, Mark E. Deutsch is a work in progress, and though his earlier discography has flashes of Hebrew prayer, this appears to be his first complete work of explicitly Jewish material. Most tracks feel like demos, but isn't that what all prayer is anyway?