LISTS
The 70-Tape Legend: A Guide to Tha God Fahim's Extensive Rap Catalog
By Pete Tosiello · August 30, 2018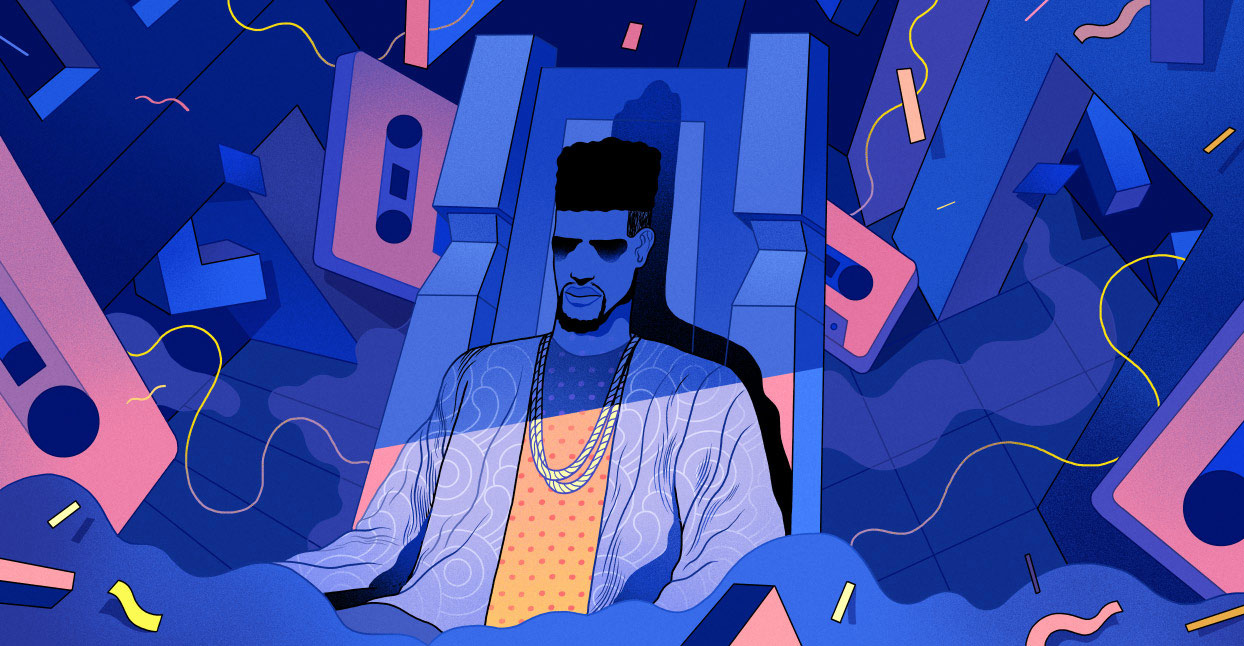 It would be easy to label this decade's surge of neoclassical East Coast rap as a strictly revivalist enterprise. But that would mean overlooking the ways the artists trafficking in this style—particularly rappers from Hempstead, Buffalo, and now Atlanta—are reinterpreting and building upon the blueprints of yesteryear. The music of Atlanta native Tha God Fahim certainly recalls '90s hip-hop, when New York rappers sampled old gangster flicks as a way to build larger-than-life personas, but his music is rarely restricted to the confines of a standard 4:4 rap bar.
He runs laps around time signatures, ricocheting between three or four rhyme patterns in the same verse. As a producer, he's fond of instrumentals that sample noir and ninja flicks (a la Wu-Tang Clan circa 1993), and as an MC, his rhymes can feel vulnerable in certain spots. Balancing quality and quantity, Fahim's catalog is approaching 70 tapes and counting. These eight tapes selected below comprise a glimpse of his sprawling discography amassed over the last three years.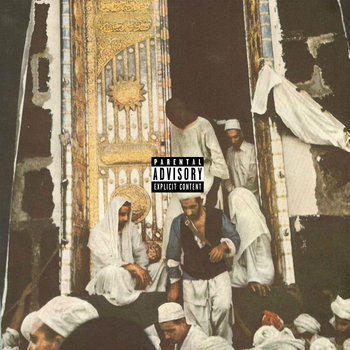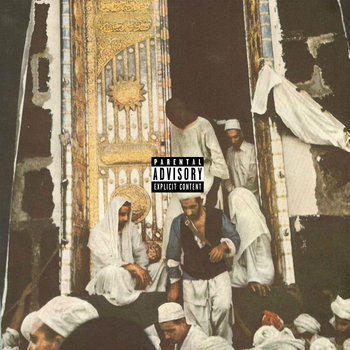 Merch for this release:
Vinyl LP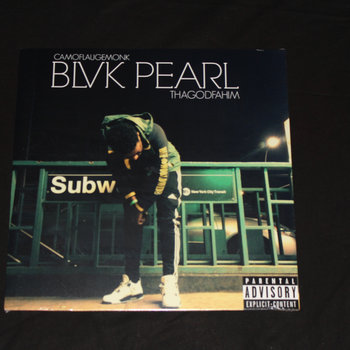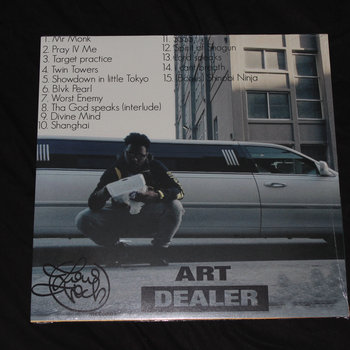 A full-length collaboration with Buffalo producer Camoflauge Monk, 2015's BLVK PEARL leverages sparse, soul-based instrumentals for a contemplative record only periodically hinting at the foreboding world of Shadows Over Nazereth. Highlights include the effortlessly smooth title track, the melodic "Divine Mind," and the relaxing "I Can't Breathe," on which Fahim declares: "That's why the industry keep me at a distance / I make what's cool, you do what's cool, that's the difference."
Merch for this release:
Vinyl LP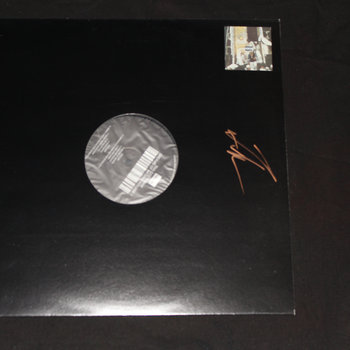 An eight-track affair with two appearances by like-minded Atlanta rapper KunggFuu, Dreams of Medina features fierce, orchestral, self-produced tracks spelled by moodier arrangements from August Fanon and British producer Giallo Point. The eponymous opener is a standout, a brief, percussion-less manifesto finding Fahim at his most animated: "I smoke a blunt to take the pain out / And if I wasn't high, I'd probably try to blow my brains out."
Produced entirely by Giallo Point, 2016's Eyes of War reflects the producer's obsession with crime dramas. The dusty sax on "Trained 2 Kill" is the ideal setting for Fahim's nested heist tale, and "The Trap" makes for a thrilling narrative climax. London rapper Phyba Optikz joins for "Guillotines," and Fahim upholds his track record of emotionally affecting finales on "Parallel to Hell." A consistently rewarding collaboration, Eyes of War delivers on a rich setting with compelling performances, resulting in a worthy entry point for both Fahim and Giallo Point's catalogs.
Merch for this release:
Vinyl LP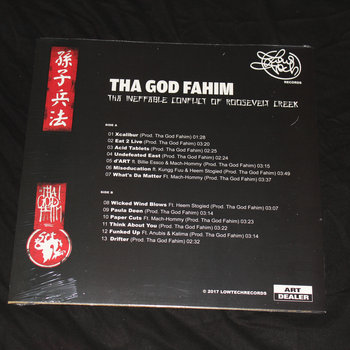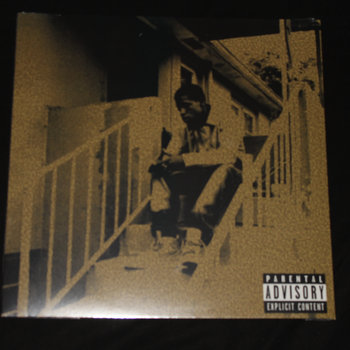 August 2017's THA INEFFABLE CONFLICT OF ROOSEVELT CREEK stands among Fahim's most nuanced and well-rounded full-lengths, highlighted by three buoyant Mach-Hommy collaborations. The emphatic sax on "Xcalibur" blends into "Eat 2 Live," a lively concept track about food deserts. "Think About You" is the rarest of commodities—a God Fahim love song—which, along with the tape's upbeat synth-based instrumentals, helps ensure a project which ranks among his most memorable.
Merch for this release:
Compact Disc (CD), Vinyl LP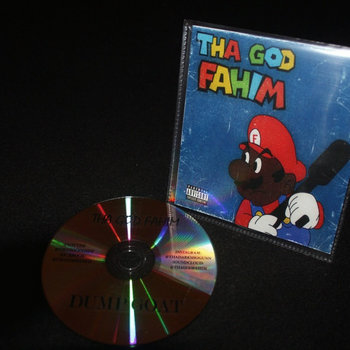 A star-studded collection of collaborations and standalone gems, DUMP GOAT constitutes a testimonial not only to Fahim, but to his circle of reverent young rappers who've subverted familiar East Coast approaches with humor and subtlety. Its 21 tracks feature gatekeepers such as Evidence, Knxwledge, Earl Sweatshirt, Mr. Green, and Bronze Nazareth alongside bright upstarts Foisey and Al Divino. "Who" and "$111.11," which originally appeared on 2017's Dollar Menu 3: Dump Gawd Edition, find Fahim and Mach-Hommy ebullient over Camoflauge Monk beats. "Nike Box" is a deliciously dour KunggFuu collaboration produced by DJ Skizz, while "Hardship Deduction" and "Apple Pie" shine among Fahim's most emotional solo triumphs. Although effectively a compilation, DUMP GOAT plays like a magnum opus, a tape on which the elegant, evocative flute of "Third Eye Blazin" is only minutes removed from affirmations like "I clap shit like a poop scooper."
Merch for this release:
Vinyl LP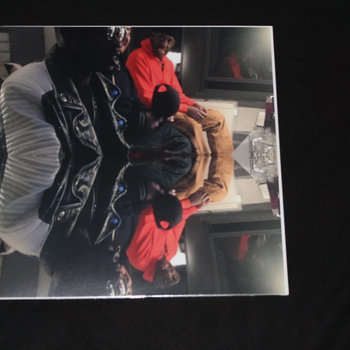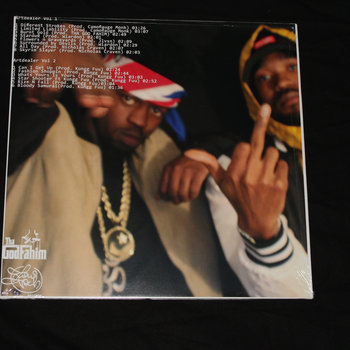 The first installment of Fahim's Art Dealer series, which arrived concurrently with the Dump Truck and Supreme Dump Legend anthologies, features two beats apiece from Camoflauge Monk, Wiardon, and Montreal producer Nicholas Craven. Opener "Different Strokes" is a standout, anchored by a lush jazz loop and Fahim's raps about his devotion to craft. The funky "Flowers n Graveyards" and tense "Burnt Gold" prove not only Fahim's versatility, but his ability to strike chemistry with a wide breadth of producers. Art Dealer finds Fahim exploring new musical territory with brighter source material while still maintaining weighty themes.
Fahim kicked off 2018 with KLAP GAWD, a polished outing marked by earnest lyricism and melancholy, full-bodied instrumentals. The Eyeree production "Can't Let Down" and KunggFuu reunion "Jax-Hamma" are the early highlights, but the self-produced "Poetry Is Power" is the showstopper, built around a slick trombone loop and a hook that could well serve as a credo as he approaches the 70 tape threshold: "I'm my worst critic / My poetry is power, and my power is relentless."