LISTS
Tagging the Metropolis
By Will Robin · December 08, 2015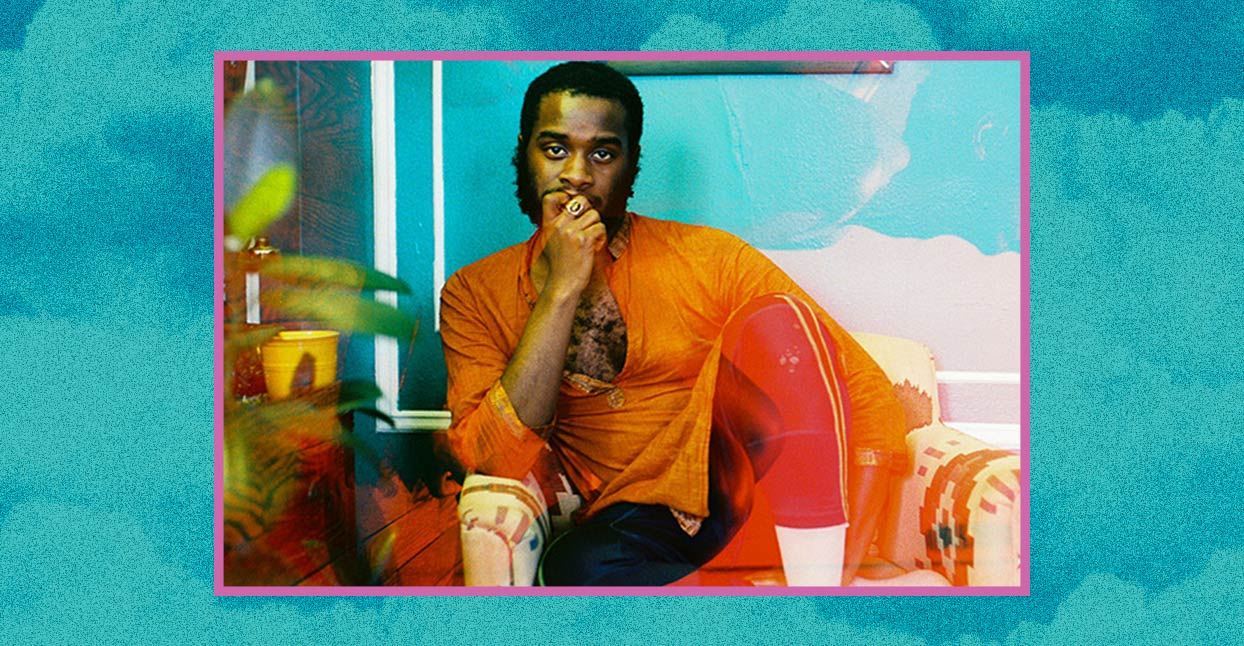 What does it mean to listen to a city? Will Robin dives into a random sampling of recent releases from Baltimore at the end of a year of unrest.
photo by Shawn Brackbill
Baltimore's Beach House had an impressive 2015, releasing two acclaimed albums on Subpop in the span of only two months. Tranquil, tightly constructed, and full of intriguing contradictions, the August album Depression Cherry featured the mournful, distorted instrumentals of "Beyond Love," over which Victoria Legrand cooly intones an ecstatic paean to violent lust: 'I'm gonna tear off all the petals of the rose that's in your mouth:
Merch for this release:
Vinyl LP, Compact Disc (CD), Cassette, T-Shirt/Apparel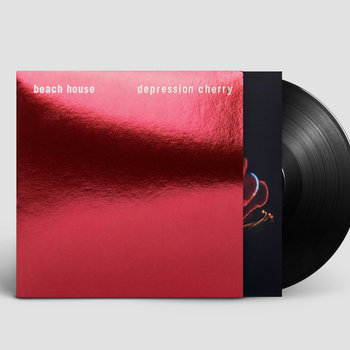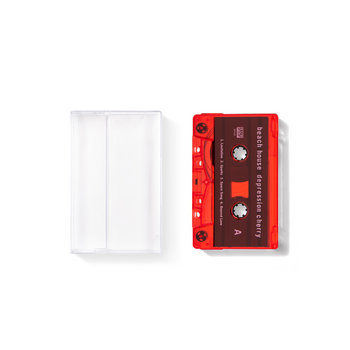 And "Elegy to the Void," from October's Thank Your Lucky Stars, somehow sounds simultaneously like a fist-pumping anthem and a distant daydream:
Merch for this release:
Vinyl LP, Compact Disc (CD), Cassette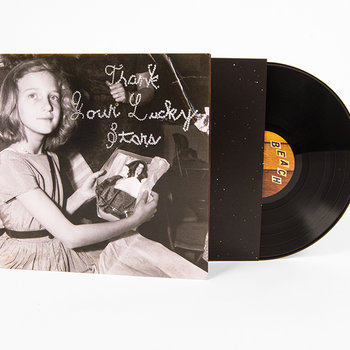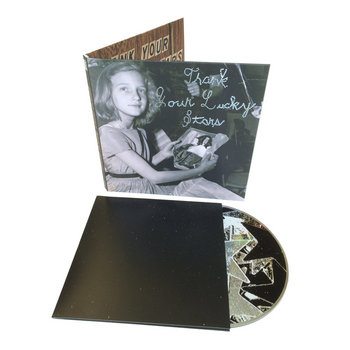 In honor of my upcoming visit to Baltimore for a few days in January for what looks to be a vibrant New Music Gathering, I decided to explore the sonic landscape of the city, via the Internet, to see what musical riches beyond the household name of Beach House the city has to offer. The discover feature on the Bandcamp homepage (and in the app) allows fans to filter by city, and also genre, format, and by window of time. Search by "all" and you discover that places are messy, porous entities full of a multitude of musics that sometimes overlap, and sometimes don't. Among recent releases from Baltimore, you can get just about every kind of sound. There's the somber, subtle lo-fi of slugqueen:
The fascinating sounds of Nina Pop, a new electronic label run by deeply eclectic producer Schwarz (check out Vice's take):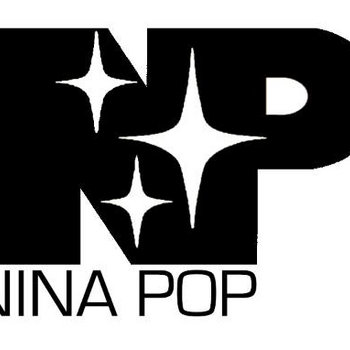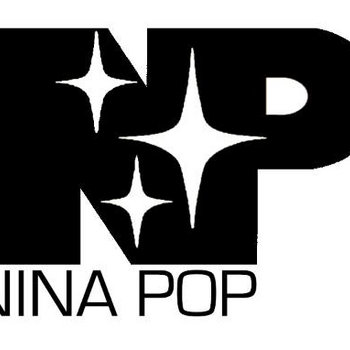 Merch for this release:
T-Shirt/Apparel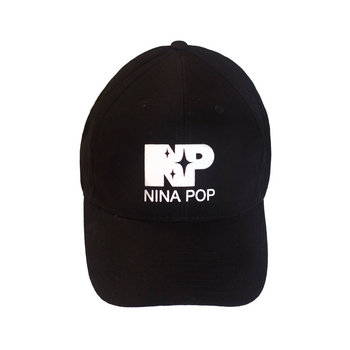 And then, released just a few days ago, the radical collages of The Soft Pink Truth, an album of web-based compositions from Drew Daniel, one half of the ever-captivating Matmos: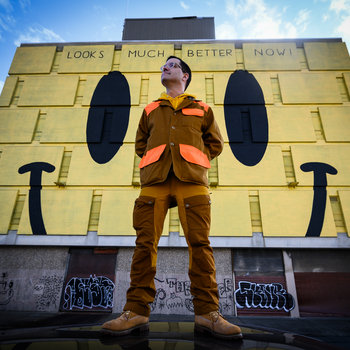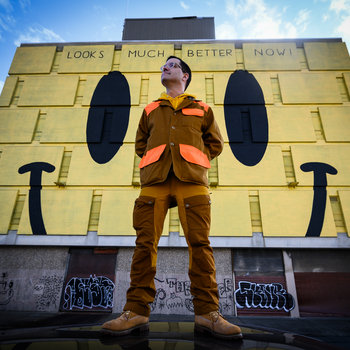 To hear all of these sounds is to belie any notion of a unified metropolitan soundscape. As a former denizen of North Carolina's so-called "Triangle"—comprised of Chapel Hill, Durham, and Raleigh, and the surrounding area—and attendee of a slice of its richly diverse music scenes, I'm very familiar with the perils of outsiders poking through local artistic wares. (It's easy enough to distinguish; look for the music critic using the phrase "Raleigh-Durham.") And as a recent transplant to Brooklyn, I'm already pretty cognizant of what it means to have the name of your home become an international brand for culture, not to mention commerce. So I'd rather not speculate as to what Baltimore might sound like.
I did, though, look to the coverage of Baltimore's vital alt-weekly, City Paper, to help guide my ears a bit. In June, reporter Baynard Woods wrote about his year of listening to only local music, an idealistic experiment that he found both deeply tiring and deeply rewarding. He mentioned Natural Velvet, a searing act that I've found captivating as of late:
Merch for this release:
Cassette
And City Paper also drew my ears to the lyrical, uncooked country of Zane Campbell, whose fascinating story they wonderfully told last year: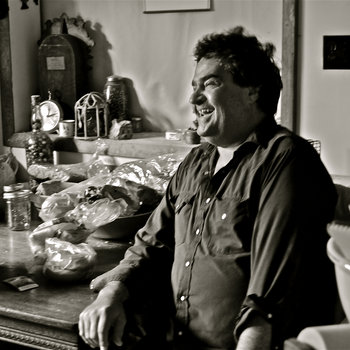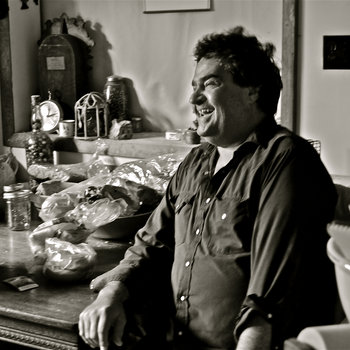 Merch for this release:
Compact Disc (CD)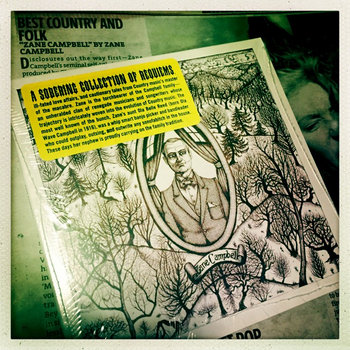 Indie artists from Baltimore who reach national acclaim often emphasize a pride of place in what the city offers, a different ethos from cutthroat New York; as Beach House's Victoria Legrand told Pitchfork, "You don't have to compare yourself with other people in Baltimore. That's worth a lot more than ambition." Animal Collective, perhaps the city's most famous band, debuted its forthcoming album as a broadcast at Baltimore-Washington International Airport just a couple of weeks ago. But as local musician Jana Hunter crucially pointed out earlier this year in a Pitchfork editorial, the very things that have allowed an indie scene to thrive—cheap rent, a sense of community—are predicated on the ongoing structural inequalities that have continued to displace Baltimore's majority-black population. "Our liberties come at the cost of theirs," she writes of the gentrification of the city. Hunter interviews producer and rapper Abdu Ali, who cogently describes the ramifications of these issues; he also spoke to City Paper about moving back to Baltimore earlier this year.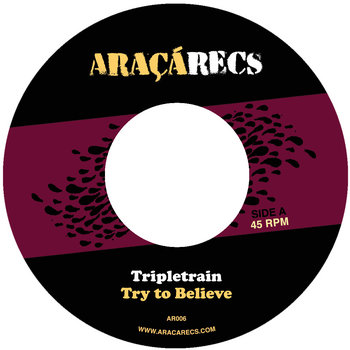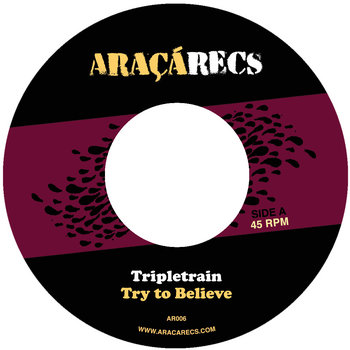 photo by Lee Andrew
The artistic disconnect between Baltimore's indie scene, which has received significant national attention, and the city's musicians of color speaks to larger societal disparities—ones that propelled Baltimore to become synonymous with the name Freddie Gray this year. All of the top headlines on the City Paper website are related to Gray, as the trial of the police officer who killed him is underway; there is an entire "Freddie Gray" vertical on the Baltimore Sun's homepage, alongside "Breaking", "Sports," and "Maryland" news. During and following the spring uprising, in which the mainstream media fixated more often on broken windows than broken bodies, Baltimore artists released music of solidarity. A track from Damond Blue's album BLESSONZ opens with a British newscaster describing how "the life of so many African-American men continues to be a fight for survival," and is followed by a plaintive lament—"Oh, Baltimore/Ain't it hard"—that launches into lucid rap: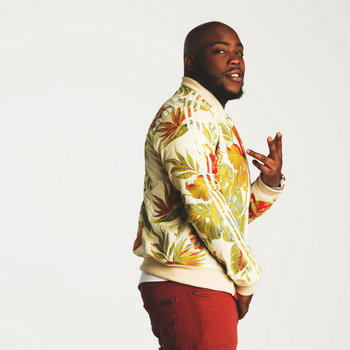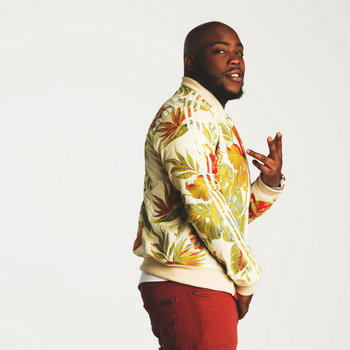 The day that Freddie Gray died, local composer Judah Adashi was in Washington, D.C. for the premiere of his choral work Rise, which tells the story of civil rights from the 1960s to the present day. He released a recording of one of its movements, the haunting "Invocation," in honor of Gray. It represents an elegy for the struggles of the past, and how they remain less historical than tragically contemporary:
In August, City Paper put together a colloquy of thoughts from local musicians about inequality; it is a fascinating and depressing read, but a vital one for disabusing us of the notion that the politics of music can be disentangled from the politics of race, class, gender, and the city. As I listened to the music of many Baltimore artists, I was struck by producer Matic808's description of a concert he attended, in which the racial divisions between music audiences were palpable: "We separate ourselves a lot even in situations where we can intermingle and better learn about each other. Be it enjoying each other's music at a show, or eating with each other at lunch, or sitting together on the bus. We don't know each other and really don't care to want to know. I feel once people realize how alike we are, connect, and accept, a lot of bullshit would cease to exist. Unfortunately I think it's so simple, it's rocket science: Bottom line is we're comfortable. Get uncomfortable."