LISTS
A Trip Through the Many Galaxies of Space Disco
By Chloe Liebenthal · October 20, 2023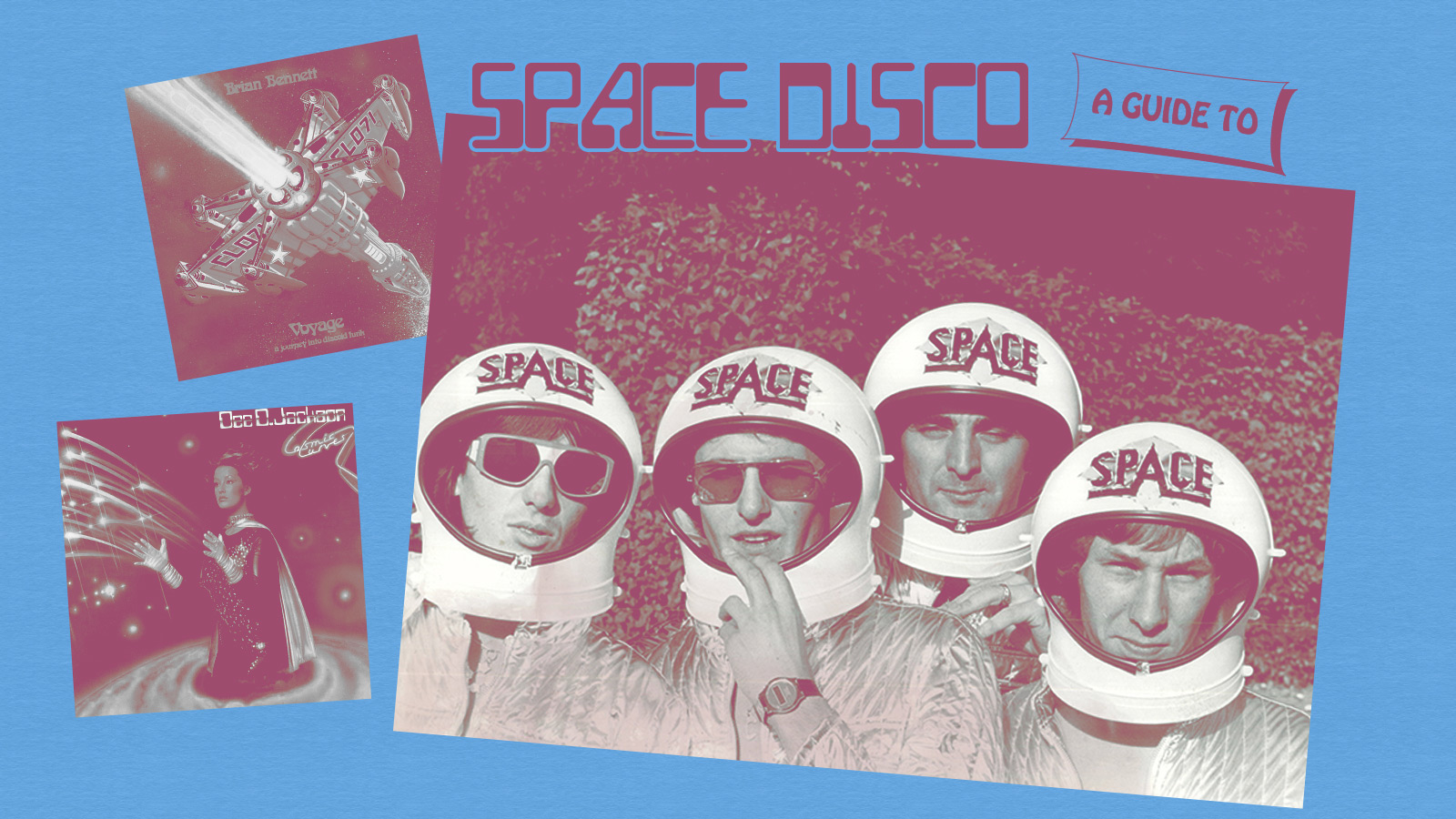 The pop culture landscape took a cosmic turn in 1977 when Star Wars ignited a global trend for outer space and science fiction. European dance music had already seen a few disco artists dabbling in interstellar aesthetics, and the sci-fi craze quickly elevated the niche undercurrent to a full-on new genre: space disco. Only partially characterized by its emphasis on sci-fi aesthetics, just as important was space disco's incorporation of electronic ambience influenced by the Berlin school of progressive electronic music. Reverberating synths with unusual timbres, textural vocals, and a focus on building soundscapes as well as beats are defining features of the genre.
Below is your guide through the galaxy of space disco. Embrace the sequins and prepare for blast-off.
---
Merch for this release:
2 x Vinyl LP, Compact Disc (CD)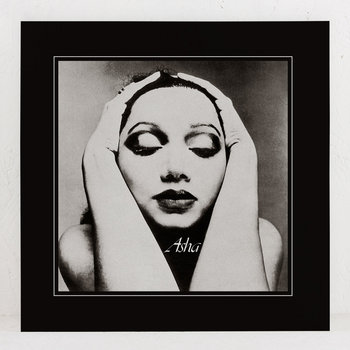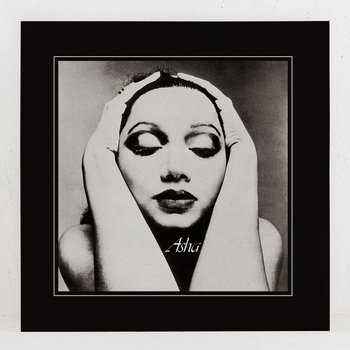 When Asha Puthli recorded her landmark disco tune "Space Talk," she was no stranger to pushing musical boundaries—some of her first recordings were as a guest vocalist on Ornette Coleman's 1971 album Science Fiction. After a childhood in Bombay spent studying jazz and North Indian classical music, she began recording genre-blending music in New York, but it was in Europe where her glam-pop-funk-soul took hold. She refused her record label's requests to anglicize her name in order to reach the upper echelons of stardom, and went on to become one of the most important singers in disco history anyway. Her music found a dedicated audience, and Donna Summer and Giorgio Moroder were heavily influenced by Puthli while living in Germany, especially her whisper-soft, sensual vocal style.
Those otherworldly vocals, which Puthli credits to her extensive training in the Jaipur-Atrauli Gharana style of classical singing, take center stage on "Space Talk," one of the first disco songs to shift the lyrical focus away from the dancefloor and towards the stars above. The interplay between the song's swooning vocals and swaggering groove is irresistible. After being sampled by The Notorious B.I.G., 50 Cent, and the Pharcyde and beamed into outer space in 2009 to celebrate the 40th anniversary of the moon landing, "Space Talk's" legacy as an intergalactic classic is undeniable.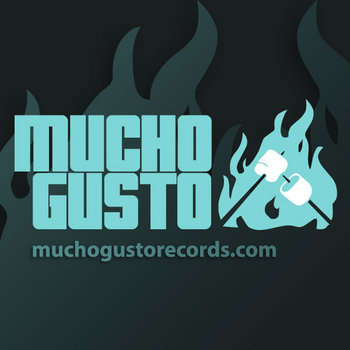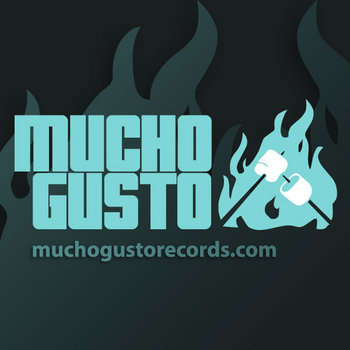 Merch for this release:
Vinyl LP, Compact Disc (CD)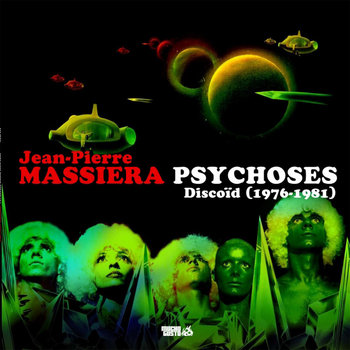 This compilation covers early work by the surrealist French disco auteur Jean-Pierre Massiera, whose juxtaposition of high-art sensibilities and pop-cultural lunacy situate his space disco firmly within the world of pulp science fiction. Psychoses Discoïd collects his best-known disco projects—Venus Gang, Human Egg, and Herman's Rocket—alongside worthwhile deep cuts. The most straightforward space disco track here is Venus Gang's "Love to Fly," a shimmering, minimalistic funk tune animated by whispery vocals. Another highlight is "V-i-s-i-t-o-r-s," which strips disco down to its component pieces—clattering percussion, an infectious bassline, and chiming synths—and sets an oddball chanted vocal over it, extolling heroic visitors from outer space who have come to free humanity. Its absurd simplicity is reminiscent of ESG, if they hailed from Mars.
The wildly successful French band Space were one of the biggest financial successes of the space disco boom, with their first few albums selling a combined twelve million units, but their far out sensibilities also made their music enticingly strange. Instrumentalist Jannick Top, fresh out of a legendary run of albums with the zeuhl band Magma, no doubt encouraged some of the band's proggier impulses, such as the seven-minute ambient groove of "Let Me Know The Wonder" and the striking choral arrangement of the epic title track. Elsewhere, the band dips into pure disco confection, with the squelchy crunch of "Running in the City" being a particularly futuristic high point.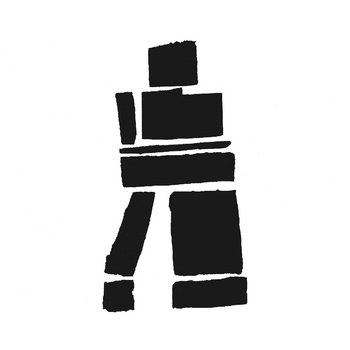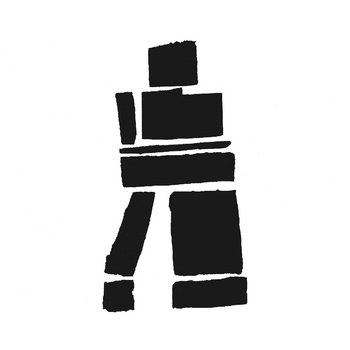 Merch for this release:
Vinyl LP, T-Shirt/Apparel, Compact Disc (CD)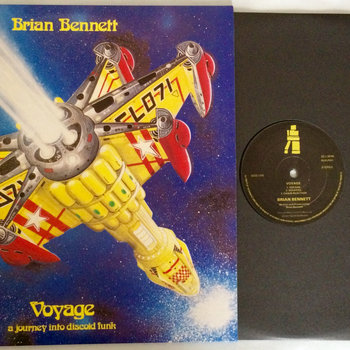 Library music composer and Shadows drummer Brian Bennett cites Star Wars and Brian Eno as inspirations for this instrumental disco gem; his own background composing music for films lends the album a cinematic sweep. The brassy opening fanfare of "Voyage" recalls the use of Also sprach Zarathustra, Op. 30 in 2001: A Space Odyssey, preparing listeners for an epic cosmic trip before embarking on a groovy journey through the galaxy, with pulsing disco beats underscoring waves of ambient-influenced synthesizers and repurposed library sounds. "Air Quake" is a particularly futuristic deep cut, with a sparse, bouncy rhythm and booming drum breaks laying the groundwork for a skeletal arpeggiated synth melody.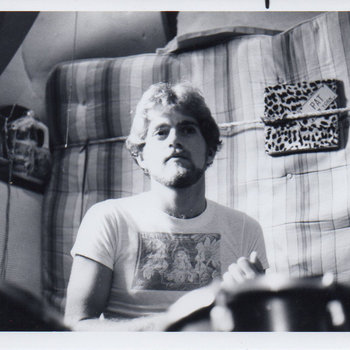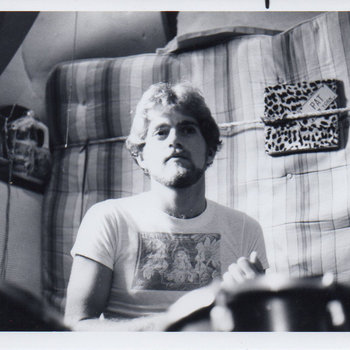 Merch for this release:
Vinyl LP, Compact Disc (CD)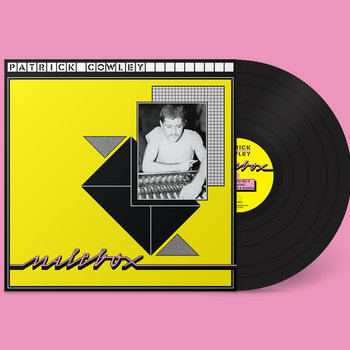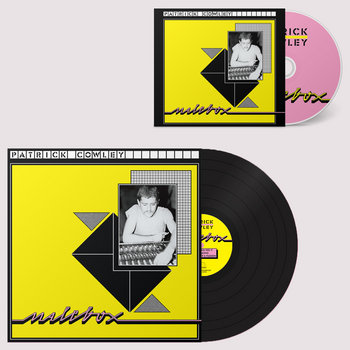 This mostly instrumental demo compilation by one of the greatest ever disco composers exemplifies space disco's journey across the Atlantic to become the newest sound in American dance music. After a few years of recording demos and soundtracks influenced by Giorgio Moroder and Wendy Carlos, Patrick Cowley's star ascended when he began playing keyboards and co-writing top hits with the disco icon Sylvester in 1978. His music celebrated the joy and community of San Francisco's gay dance clubs and the bold, utopian possibilities of the Space Age. Cowley never stopped innovating, taking his music in new directions such as proto-techno and post-punk before his tragic death from AIDS in 1982.
Though the songs on Malebox lack the sci-fi lyrics and iconography that usually accompany space disco, their sound is undeniably cosmic. Tracks such as "'Love Me Hot" and "A Wicked Tool" are perfect examples of the atmospheric, layered synth tracks that define the sound of space disco. Although they were recorded as demos, these songs are polished enough to hit the dance floor as-is.
I Signori Della Galassia
Iceman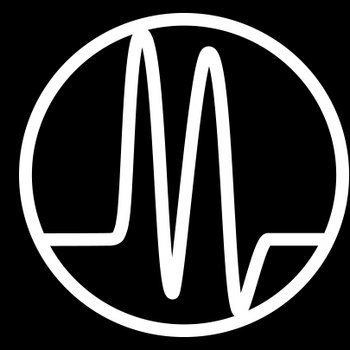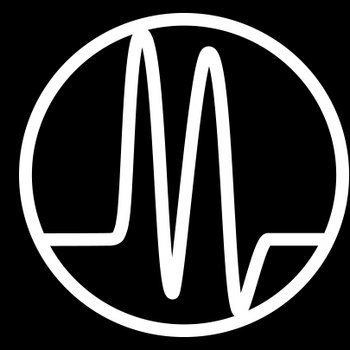 Disco and progressive rock may not seem to have much in common musically, but that didn't stop the short-lived Italian band I Signori Della Galassia from giving it their best try on Iceman. The unusual combination of genres sees dance floor-friendly beats and cosmic sound effects working together with psychedelic guitar solos and shifting song structures to create an album that sounds like little else. The hypnotic title track's synth leads and multilayered vocals conjures a transmission from a distant satellite, and the piercing brightness of the harpsichord that weaves its way through the suspenseful "Vulcano" brings to mind an alien invasion.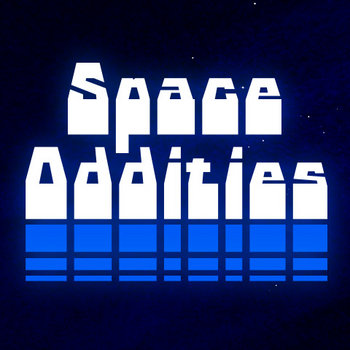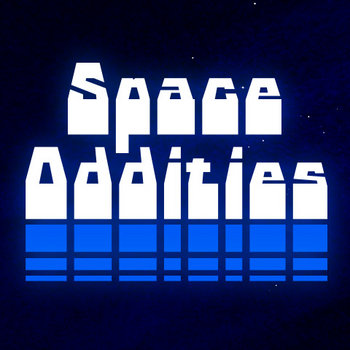 Merch for this release:
Compact Disc (CD), Vinyl LP
Another French compilation, this one focusing on Sauveur Mallia's library music compositions, highlights the role of soundtracks in the space disco genre. Library music, which is created to be licensed out to commercial productions such as television or movies, offers the artist total freedom to experiment—as long as their compositions are appealing enough for someone to want to license them. For this reason, Mallia was able to explore the possibilities of space disco through his work for the label Tele Music.
With the exception of forays into suspenseful ambient, Mallia's instrumental compositions never stray far from the basic template of disco beats with spacey, reverberating synth melodies and sound effects. By constraining his work to such a narrow sonic palette, Mallia draws out the wide range of moods and musical directions possible within the framework of space disco. The choppy, futuristic "Smurfissimo" and bass-heavy, syncopated "African Break" play with the possibilities of rhythm, while tracks such as "Synthetic Neutron" deploy quirky sci-fi sound effects in service of building an otherworldly atmosphere.
This delightful album is a dispatch from another planet. In 1982, German electronic group Supersempfft recorded Cosmotropics, their third and final album, intending it to soundtrack a full-length animated film charting an odyssey across a fantastical world. Only a short fragment of the film was ever produced, and the soundtrack recording sat unreleased until 2020. Although Supersempfft only performed live once and never found mainstream success, their music was wildly influential. Credited as Wunderwerke, they performed on Afrika Bambataa's landmark 1983 single "The Wildstyle," ensuring a permanent place in the history of electronic music.
While Supersempfft's earlier work had begun incorporating unexpected elements of dub and psychedelia into their chipper, quirky electronic dance music, Cosmotropics pushes the limits of disco to their limit. Bouncy rhythms and flourishes of cartoon-y tropical melodies conjure up a gleefully silly alien planet. The entire B-side of the album is taken up by a long, krautrock-y jam that winds its way from spacey ambient to groovy disco and back again. Cosmotropics' elevated kitsch and high-concept themes also call to mind earlier experiments in sci-fi influenced electronic music, such as Joe Meek's bizarre masterpiece I Hear A New World, while also looking ahead to the hauntological approach deployed by future electronica acts such as Broadcast.