LISTS
The Best Sound Poetry on Bandcamp
By Daryl Worthington · Illustration by Rapapawn · January 17, 2023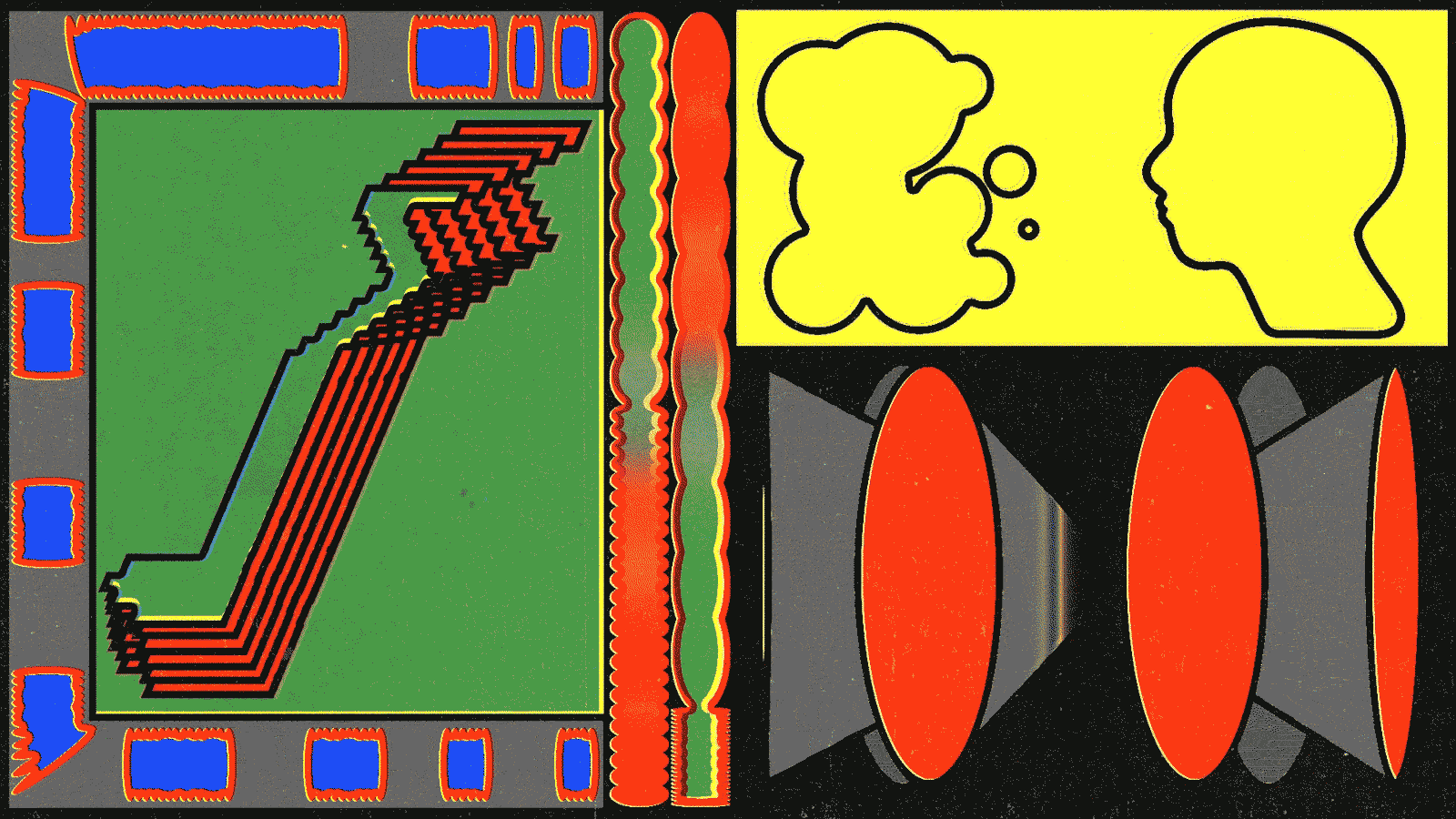 Sound poets grapple with the material of language. Some take phonemes—the building blocks of words—to assemble something new, and others utilize non-verbal sounds, a palette of groans, gargles, and glossolalia. Often rooted in performance, many sound poets use nothing more than the noises they can extricate from their own bodies; others wield technology, from tape loops to algorithms, to pry at sound and sense. Sound poets toy with communication, and contemporary examples can range from playful to unsettling.
Because the use of non-verbal vocalizations has a deep history in music, for instance, in scat singing or yodeling, sound poetry can be difficult to define. One way to distinguish these blurry boundaries is that sound poetry often exists outside of the melodic and rhythmic structures of song. While it has a long, colorful and international history, two early examples give a framework to some of the trajectories sound poetry takes today.
Firstly, a key precursor for much contemporary sound poetry comes from the Dadaist movement. In 1916, Hugo Ball, founder of the Zurich Cabaret Voltaire, performed his poem Karawane. Written in Lautsprache, a language without meaning or grammar, the opening line reads "jolifanto bambla o falli bambla." The liberating possibility Ball saw in a poetry formed from new assemblages of phonemes can be gleaned in his Dada Manifesto: "A line of poetry is a chance to get rid of all the filth that clings to this accursed language." Ball's sound poems continue to be performed and interpreted today.
Secondly is François Dufrêne, whose Cri-Rythmes is a harrowing collection of seemingly every sound a human throat can make apart from words. Originally released on cassette in 1977, Cri-Rythmes collects works he performed in the late 1960s and early 1970s, documenting his attempts to move completely outside the confines of language. Dufrêne is significant for how he approached technology and for the screams and gurgles he recorded. Using a microphone and a tape recorder, he pushed the limits of the sounds it was possible to project and document.
Sound poetry provides a framework to comprehend, process, and react to a 21st century saturated in media and information.
"We live in a time where there are massive failures in the ways we communicate," says Lea Bertucci, a composer who is known for intricate electronic and saxophone compositions. "On the one hand, there's a type of mass communication never seen before, but on the other, our world is rife with miscommunication between individuals—a real dissonance between expression and understanding. There's implicit power within language. It has deep historical baggage. It carries things from the past—and it is important to interrogate those things. This is why sound poetry is prescient to the contemporary condition; it's relevant to what we're all experiencing currently, with this state of warped communication, disinformation, and rethinking all of it."
Sound poetry is a global form with diverse offshoots. Below are some examples of its widespread influence.
---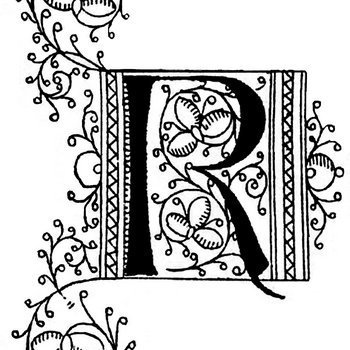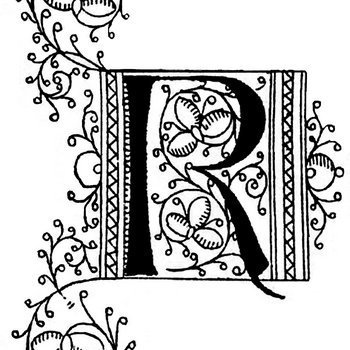 Merch for this release:
Cassette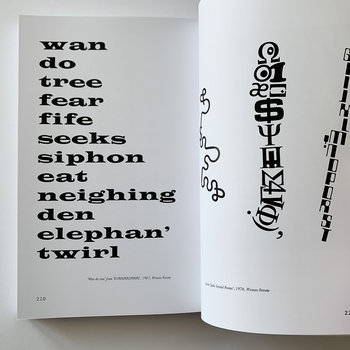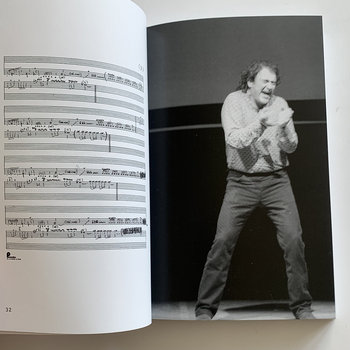 Sean McCann, composer and curator of the Recital label, which released The 12th Annual International Sound Poetry Festival, sees a direct correlation between the vocal intensity of hardcore bands like Void and Negative Approach he loved as a teenager and sound poetry. "A person screaming into a microphone, coloring words and syllables into a rainbow-ed language—it is really hard to hide in sound poetry; the mouth and voice as an instrument holds a primitive, raw quality, without much filigree or fancy to cower behind," he says.
The compilation came about because McCann "knew Charlie Morrow had organized a huge ten-day sound poetry festival in 1980 and still had the tapes sitting dormant in his archive, so in 2018 I decided to get them baked and digitized."
The boxset captures sound poetry as a living, breathing art form. Paula Claire's "JETTAKEOFF" and "Popcorn" has a mass of voices conveying the materials and events of their titles. Carles Santos delivers dazzling, rapid-fire vocalizations. Jackson MacLow injects immense energy into his "HUNGER STrikE wh A t doeS lifemean," affording it a dimension that could never be conveyed reading it silently. "In terms of the importance of the festival itself, since it was the first big international sound poetry festival held in the USA (previous years were in Europe and the UK, aside from one in Toronto), it was a very representative cross-section of what sound poetry was like in 1980," says McCann.
Although not exclusively a sound poetry compilation, this collection on the Sub Rosa label captures a variety of figures that were formative to the movement reading their works. Gertrude Stein's two pieces come alive from the page, showing her work's full potency emerges when read aloud rather than in one's head. Also included is Kurt Schwitters's reading of a section of "Ursonate," a piece built around frenetically repeated vocalizations of single phonemes in alternating voices and intonations. Initially performed at literary salons to provoke attendees expecting more traditional poetry in the 1920s and 1930s, the poem eventually expanded into a work that echoes the structure of a classical symphony.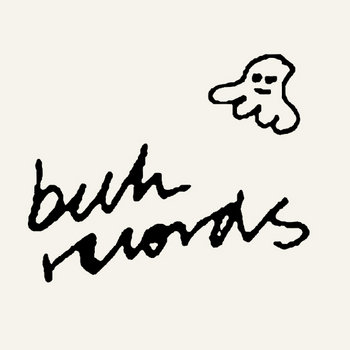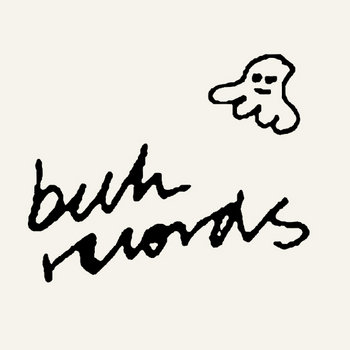 Merch for this release:
Vinyl LP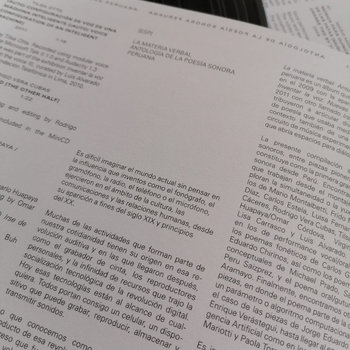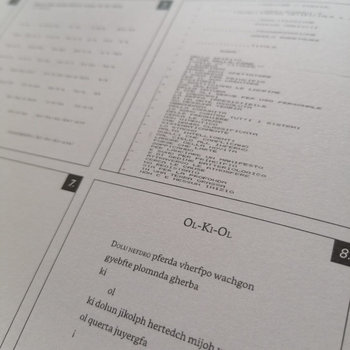 "I think sound poets seek to articulate other chains of sense in the poem, which are more sonorous [compared to a regular poet reading a piece]. I'm not saying that a sound poet doesn't also work with meaning, but I think their main work is in the sound-sense tension," says Buh Records curator Luis Alvarado. That sound-sense tension is toyed with extensively on this compilation of Peruvian sound poetry, from the disorientating collision of tones and speeds on Lisa Carrasco's "Na na na na na na na" to the harrowing sounds of Omar Aramayo's "Homenaje a Marcela Castro." Other pieces throw in more pronounced sonic accompaniments to create beguiling text-sound compositions, unearthing layers of meaning that aren't bound by language.
Merch for this release:
Compact Disc (CD)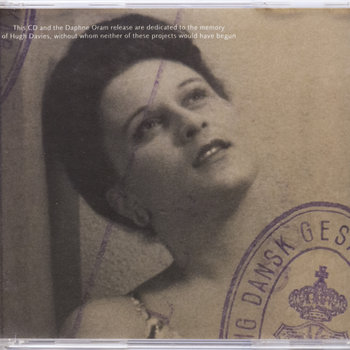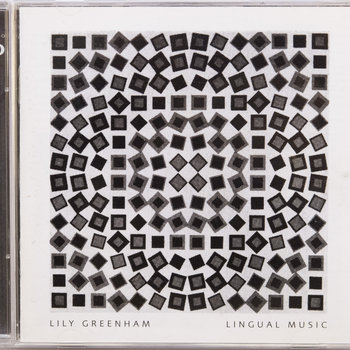 Lingual Music is the name Danish composer and concrete poet Lily Greenham gave to her process of composition, using multi-tracked tape loops to create sprawling text-sound assemblages. "Relativity" is a collaboration with the Radiophonic Workshop, creating a tapestry of words and phonemes whose complex interactions mimic the physics of waves, particles, and time alluded to in the title. Elsewhere are playful experiments in language and meaning, such as the exploration of identity on "Outsider" or the elaborate homonyms on "Capital." Although Greenham's sound poems often toy with words as sonic material, she also examines how a sound and meaning shift in context, and there's often a punning quality in her work. She plays with semantics rather than completely abandoning them.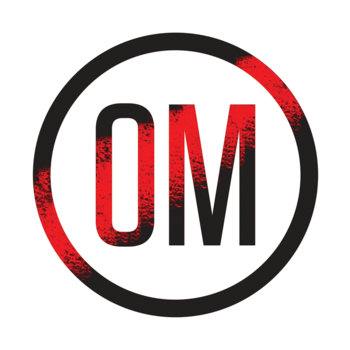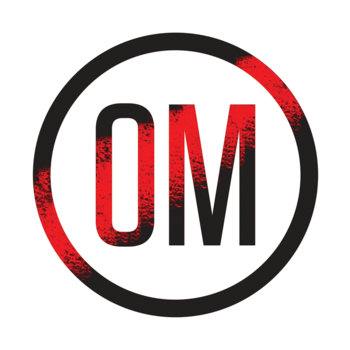 Merch for this release:
Compact Disc (CD)
Charles Amirkhanian appears on The 12th International Sound Poetry Festival compilation, reading a piece entitled "Dreams Freud Dreamed." On Lexical Music, his work uses technology to explore poetic iteration and repetition, and his text-sound compositions construct endlessly fluctuating gossamers of voice and chaotic, disorientating rhythms. The opening piece "Mugic" utilizes a delay created through three tape players, with every cough, phoneme, and breath sucked into a wave-like repetition. The first sound on the recording is Amirkhanian walking into the studio, an incidental moment sucked into the wobbly loop.
Beth Anderson
Namely
Merch for this release:
Compact Disc (CD)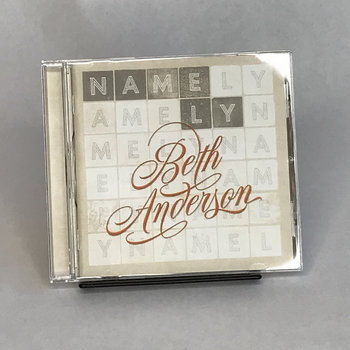 How do you pay homage to your influences? For Beth Anderson, the answer is to turn their names into playful text-sound pieces. The 65 tracks on Namely bear the names of her personal heroes and influences, from Pamela Z to Julius Eastman, and a substantial chunk of sound poetry figures mentioned in this article. Each track begins with Anderson stating the person's name before splitting apart the components and stringing them together into new combinations. On Namely names become starting points, worlds of possibility rather than a final, unflinching marker.
As well as an interpreter of key sound poetry pieces from Hugo Ball and Kurt Schwitters, Jaap Blonk is a prolific innovator in the form. This includes composing in "Onderlands" and "Ingletwist," what he calls parallel languages to Dutch and English, respectively. For Ingletwist Fragments he performed "gibberish" improvisations into a dictation program which turned them into English texts. Blonk then translated those texts it produced into Ingletwist. Combined with analog electronics and fragments of the texts spoken in computer voices, the result is a bouncing lunge into synthetic absurdity. Ingletwist Fragments feels less about deconstructing language than finding new possibilities in its components.
Merch for this release: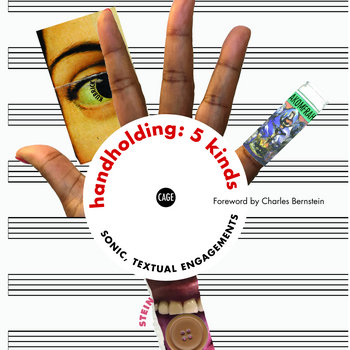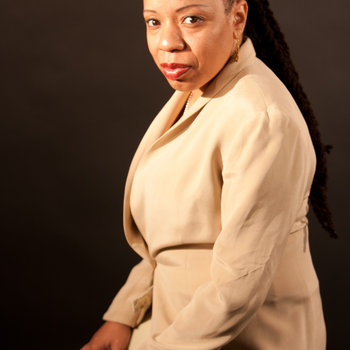 Tracie Morris's pieces on Handholding, Five Kinds are rich with meaning. The audio recordings (Handholding, Five Kinds is also a book) has Morris respond to five works, ranging from films such as Stanley Kubrick's Eyes Wide Shut to sound poetry pieces by the likes of Gertrude Stein and Kurt Schwitters. Morris's poems are expansive, with bursts of narrative flow abruptly stopping on a word as she extrapolates the different stories it could tell. Handholding is at it's most dazzling in her response to Schwitters. Building on his work rather than treating it as a fixed text, she constructs new sense from his nonsense systems, finding space in his abstracted phonemes and filling them with words and snippets of song. It reflects Morris's entire approach, conjuring worlds of meaning from the most seemingly inert words and sounds. While some sound poets seek to deconstruct, Morris is a builder, constructing new connections through sound and language.
Ben Vida and Lea Bertucci
Murmurations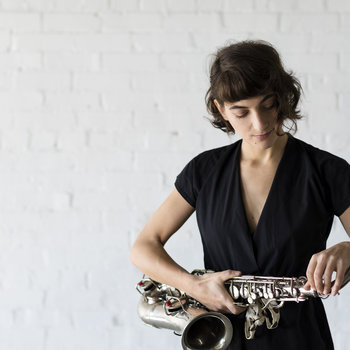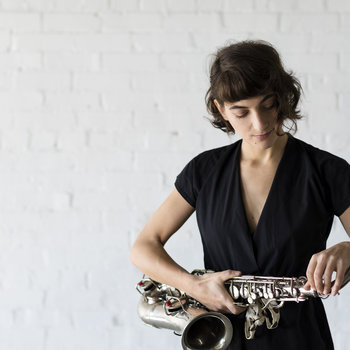 Merch for this release:
Vinyl LP, 7" Vinyl
On Murmurations, the duo of Ben Vida and Lea Bertucci explore and experiment with dialogue in a way that parallels sound poetry. The album's nebulous whirs, ghostly metallics, and almost dubby abstraction are suffused with disorientating fragments of human voice. It's uncanny, outlining a discussion but obscuring the sense. It comes from the duo having conversations through a reel-to-reel tape machine. The words they input are warped in pronunciation, then further twisted by manipulations of the tape heads.