LISTS
A Guide to Soul Jazz, Which Used Black Music History to Speak to the Present and to Build the Future
By Ashawnta Jackson · June 08, 2020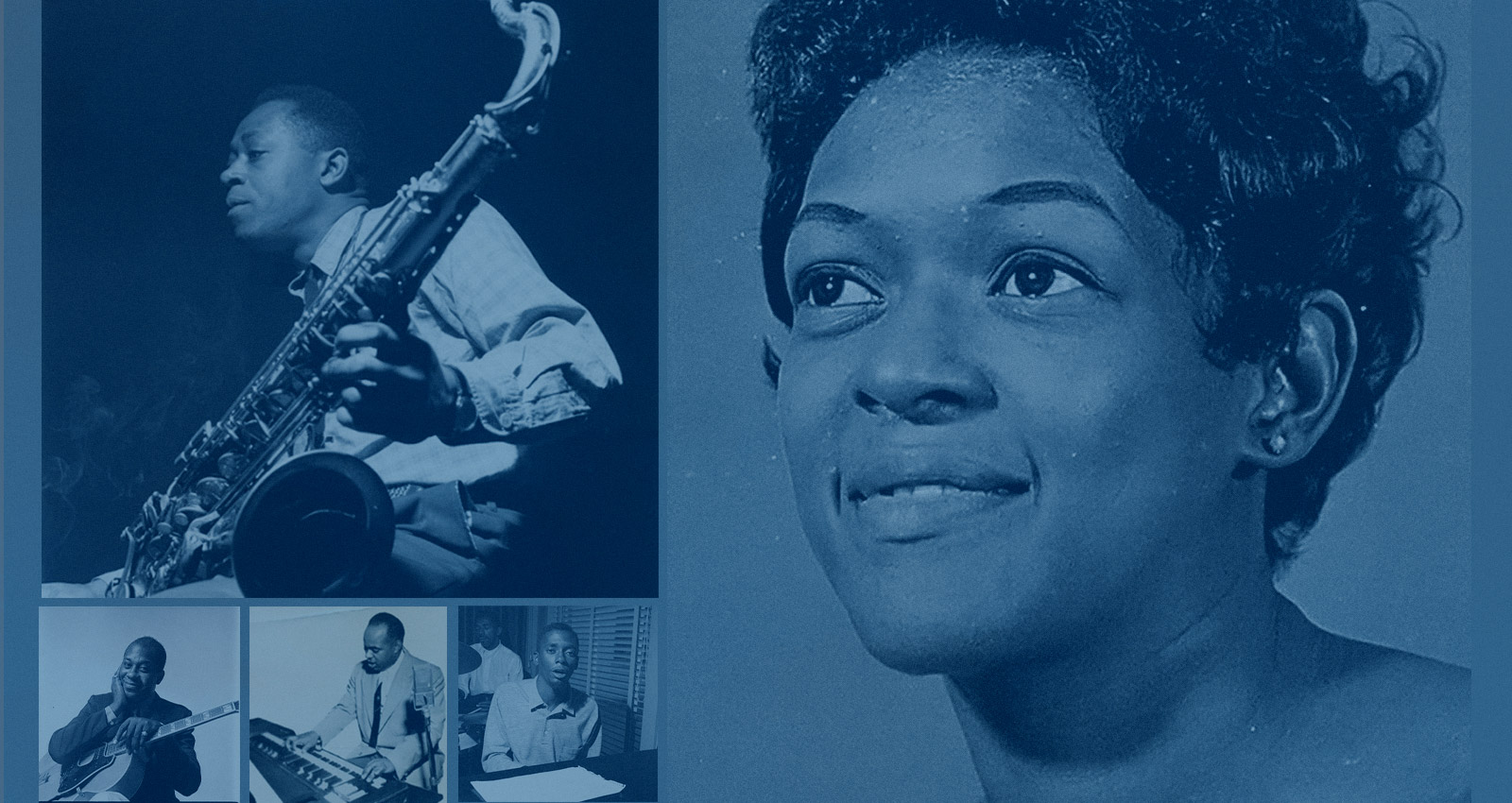 Jazz, like all popular music, is in and of the world—responsive to its conditions. In the late 1950's, as the civil rights movement was rising, East Coast jazz musicians were asserting their Black identities through the music they made. "There is in the music a new note of racial pride," Lerone Bennett, Jr. wrote in a 1961 article for Ebony. That pride included a deliberate reaching back, a reassessment of "the Negro folk idiom—the cries, chants, shouts, works songs, and pulsating rhythmic vitality of gospel singers and shouting choirs. […] [They] turned from the academy and faced the storefront church." This was a powerful way to be seen. Reaching back into the history of Black music to assert that it, like the more "refined" jazz sounds, was as important to shaping the music as anything else. Jazz was being influenced by soul, that indefinable thing that moves you, that thing that gives music something…extra. As Bennett writes, "soul is the interpretation, not the song; the man, not the music; the feeling, not the title."
In the beginning, there was the organ combo. "Organ, guitar, tenor. That's the basic sound," says Bob Porter, DJ and author of the book Soul Jazz: Jazz in the Black Community, 1945-1975. In its early years, the form adhered to that basic outline. One of the Hammond B-3 organ's first big moves into jazz was with organist Wild Bill Davis who, inspired by the work of Fats Waller, started using the Hammond in innovative ways in the early '50s. As Porter writes about Davis in his book, "a lot of people thought he was crazy" when he brought the sacred sound of the Hammond into jazz. Of course, it wasn't the first time that the sacred had found its way into popular music. Gospel performers had been flirting with the secular for a while, with artists like Sister Rosetta Tharpe and The Dixie Hummingbirds walking the line between the church and the club in the early '40s—if not in musical content, in both sound and performance style. And R&B performers were pulling from their church roots to find pop success. Clara Ward, a popular and influential gospel singer, told Ebony in a 1961 interview, "Gospel songs are sermons in rhythm. Call them blues with a message." This was a whole realm of Black musical forms and traditions, distilled.
Soul jazz brought the church organ straight to the dance floor. "This is music that reaches out to an audience that connects with a sense of uplift that's rooted in the body," says Nate Chinen, author of the book Playing Changes: Jazz for the New Century. And from Davis's early experiments with the instrument, the genre moved into a period in the early '60s that saw it reaching pop success. A 1962 Billboard article explored the popularity of the organ in pop music, highlighting its mainstream success—"new artists plying the organ trade seem to increase with every passing week." The article also makes note that even though that pop fame was happening for R&B/soul artists like Booker T and the MG's and Ray Charles, the big breakthroughs were in jazz. Jazz musicians like Jimmy Smith and Shirley Scott had been seeing success for years with their organ-led combos, and the trend was showing no signs of stopping. But soul jazz, like any other genre, grew and expanded. It pushed the limits of its origins, branching into sounds that may have omitted the organ, but stayed rooted in the groove, rooted in movement, rooted in soul.
As it grew, it felt the limits of that early definition. And here's where it gets fuzzy. Two different articles, one from Ebony and one from Life from 1969 and 1970, respectively, struggle with the definition of the genre. The Life writer calls it "a pitch-black blend of funky beats," while the Ebony writer terms it "neo-bop," with a parenthetical that it could also be termed "East Coast jazz, or hard bop, or funk, or soul jazz." At its core, however, is that this is music rooted in the Black community, forged by an entire timeline of musical traditions. As it moved into the late '60s and '70s, some elements may have changed, but the basic element—soul— remained. Artists brought in elements of funk, rock, and R&B into their work. Musicians like Roy Ayers, whose music straddles the line between jazz and R&B, continued centering the dancefloors. Throw in free jazz and "spiritual" jazz, and it's no wonder that the soul jazz sound has been so difficult to pin down. "Maybe it's a matter of the spirit moving you, or a matter of transcendence," explains Chinen. "In that case, then plenty of so-called free jazz is at least tangentially connected to soul jazz. I think the one thing that you can say definitively is that soul jazz is absolutely tethered to, and comes out of, the Black experience."
What it all has in common is the way it moves you, moves your body. From its very beginnings, even with all of its sacred elements, this was music designed for dancing. It was club music. It's not at all surprising, then, that the genre would take some turns toward funk and disco. Or, that in later years, it would be such a foundational part of hip-hop.
This was music that was experienced live—that feeling of bodies, and sounds, and a beat, all contained in one space. Not that many of these artists weren't wildly successful in selling albums, of course. Soul jazz organist Jimmy Smith, for example, was extremely popular, and as Porter writes in his book, "His albums routinely sold 100,000-and-up range," but it was also about something more. In many ways, it was as much about a communal experience as it was music as a product. Porter recalls his experiences listening to the music live: "When the crowd was heavy on a Saturday night, the place would be jumping like nothing I've ever experienced before."
Soul jazz is about movement, about the beat, and about the long conversation musicians have been having over the years with the history of Black musical forms and trends. Here's where to start, but not where to finish—because that's not how soul jazz, or any jazz for that matter, works. It's always growing and shifting, becoming something new, while holding fast to its roots.
Davis was a pioneer in the genre, bringing the organ into his work with his work with Louis Jordan. "The father of jazz organ was Wild Bill Davis," musician John Medeski told Mark Vail in his book The Hammond Organ: Beauty in the B. "He didn't treat the organ like it was a piano; he played it like it was a big band or an orchestra."
Starting his career in 1939 as a guitarist with Milt Larkin, Davis moved to the piano in 1945 when he joined Louis Jordan's band. It was during this time that he began to experiment with the Hammond organ, eventually leaving Jordan's band to form his own combo that would set the tone for soul jazz for years to come.
Merch for this release:
Vinyl LP
"Pretty much any song Bobby Timmons played, he'd take it to church. Anything," saxophonist Jimmy Heath once said. The church, and all it represents is present in soul-jazz. The sacred and the secular combining into this larger thing: soul. But in the music, soul becomes something more than just a sound, it's a feeling, a way of being, a way of listening. Timmons defined it best, saying, "Soul is an innate thing in people. Some people do have it, and some don't." Timmons had it.
Beginning his career with Kenny Dorham's Jazz Prophets in 1956, pianist Timmons was one of the artists who reached back into the Black musical canon in the late '50s and early '60s. As one of the pioneering members of the genre, Timmons was the composer for soul jazz classics "Moanin'" and this track, "This Here," from his influential 1960 album This Here is Bobby Timmons.
Merch for this release:
Compact Disc (CD)
The soul jazz revolution wasn't only sparked by organists and pianists. Guitarists were also making the instrument a vital part of the genre. As Sharony Andrews Green explains in her biography of Green, jazz guitar—all forms of guitar music, really—rose in popularity at the end of World War II because "[the guitar] blended well with blues, jazz, country, rock 'n' roll, and even Negro spirituals." Given that soul jazz finds its power in the intersections of genres, it's not surprising that the guitar would not only be welcomed there, but used so effectively.
Green got his start playing in gospel groups as a young teenager before branching out to play with other local musicians around his hometown of St. Louis, moving to New York in 1960. He was often overshadowed by fellow jazz guitarists—first Wes Montgomery, later George Benson. According to his biographer, much of his music from the late '60s and '70s was written off as "an effort to pay the rent." A New York Times review from 1990 of one of his re-releases goes even further, noting "his reputation was tarnished by his early 1970's pop-jazz recordings." But like many things, the years have softened many of these opinions. As Chinen explains, this could be "partly because the criticism has a bias towards progress and evolution, and so the avant-garde is kind of inherently more interesting to a critical perspective." But the idea of evolution is an interesting one when talking about Green. Although some of his later work was dismissed, it was a part of the evolution of hip-hop, with Green's music sampled by Pete Rock and C.L. Smooth, Wu-Tang Clan, among others.
Rather than being just a way to pay the bills, his '70s music did what many of the earlier soul jazz artists had hoped—combining the past and present of Black music, and in ways he didn't know, the future. This album, recorded from a 1975 live performance, finds Green doing tunes from artists across genres, from Charlie Parker to the Ohio Players.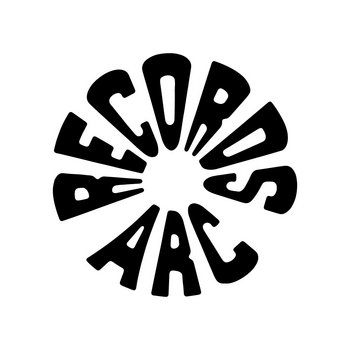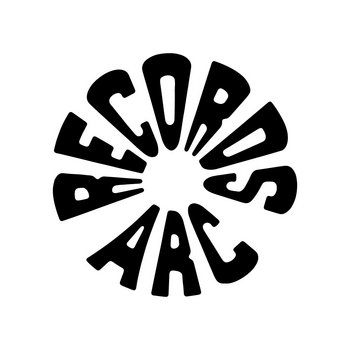 Merch for this release:
Compact Disc (CD), Vinyl LP
Organist Shirley Scott is another soul jazz pioneer. She played both piano and trumpet as a child (it was actually her trumpet playing that earned her a scholarship in the ninth grade), but switched to the organ at 18. After playing piano in clubs in and around her hometown of Philadelphia in the mid '50s, she began concentrating solely on the organ in 1955. As Scott told Janis Stockhouse and Wayne Enstice in the book Jazzwomen: Conversations with Twenty-one Musicians, the switch was very much a reflection of the times: "This is when Jimmy Smith and Bill Dogget were making the organ very, very special." Organists like Smith, Dogget, and Wild Bill Davis were making an impact, not just on the jazz world, but on Scott's trajectory. "I heard what they were doing with that instrument, [and] I wanted to play." She would soon develop a sound that, while recognizing those influences, was solidly her own. Of Jimmy Smith, Scott noted that "his use of vibrato influenced my sound when I first started playing. […] We may have used the same registrations, but the thoughts are different, the improvisation is different."
Scott joined Eddie "Lockjaw" Davis's band in 1955, staying with the saxophonist's group for several years and releasing a number of highly-regarded albums on the Prestige label, both with Davis and as leader of her own combo. By the time she moved to the Impulse! label in 1960, where she recorded a host of influential soul jazz records, many with her bandmate and husband, saxophonist Stanley Turrentine ("We had a wonderful musical marriage," she told Stockhouse and Enstice). This run firmly cemented Scott in the soul jazz canon.
Her 1975 album, One for Me, originally released by Strata-East, and recently reissued by Arc Records, finds Scott still giving listeners elements of the soul jazz she's become so synonymous with, but with an experimental twist. She moved to Strata-East, a Black-owned label started by jazz musicians Charles Tolliver and Stanley Cowell, who wanted to give artists the space to do what they wanted with their music. This allowed her the freedom to play with her sound in a way that wasn't always possible, particularly when listeners had become accustomed to hearing a very specific sound from her. A quote from Scott on the original record cover explains, "All of the music in this album is both personal and very purposeful to me, because it is the first step toward honesty about what and how I want to play." Of her work after leaving Impulse!, Scott told Stockhouse and Enstice, "I did things that maybe the A&R man wrote. I was playing tunes that I didn't want to play. […] there are things that I made concessions to that maybe I didn't want to do," and this album finds her confidently in a completely different space. It's not all the soul jazz that she's mainly known for, but no journey into the genre would be complete without her.
Merch for this release:
Vinyl LP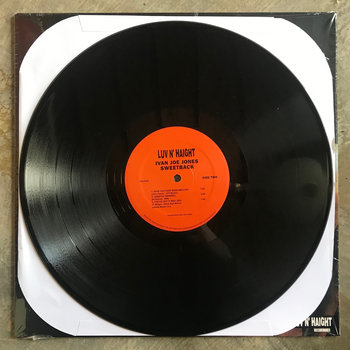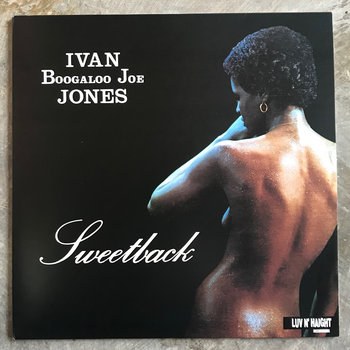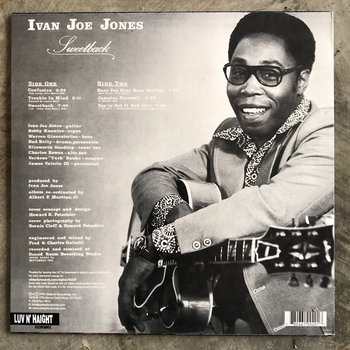 Another one of Prestige Records's notable soul jazz players was guitarist Ivan "Boogaloo Joe" Jones. He released a number of albums with the label, most adhering to the basic soul jazz framework. But by the mid-'60s, the number of performers sticking to that framework was declining. Soul jazz was being displaced by funk, and later on, disco. But rather than looking at it as a one-for-one replacement, funk was a natural evolution of the genre. Artists not generally associated with jazz had been using the Hammond organ in their music with great success. James Brown, whose work is part of the blueprint of funk, often played the Hammond organ, and his albums Grits & Soul (1964), and James Brown Plays James Brown Today & Yesterday (1965) were Brown's funky R&B in instrumental form (Brown even covered compositions by Lee Morgan and Horace Silver. Jazz, soul, and funk were certainly linked).
Jones straddles the line between the past and the present on his 1975 album Sweetback. He's up with the times as far as song selections, with his versions of Stevie Wonder's "You've Got it Bad, Girl" and Olivia Newton John's "Have You Ever Been Mellow," but in a way that leaves no question about Jones's soul jazz background. While he does incorporate some funk elements, like on the title track, this is soul jazz rooted firmly in one of the tenets of its early years—first, you must make the people dance.
Merch for this release:
Vinyl LP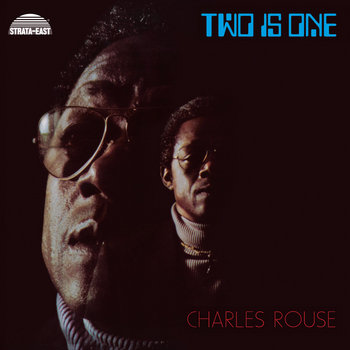 "Our philosophy is that total artistic control of our product is what the artist has to be about," Strata-East founder and musician Stanley Cowell told Black World magazine in 1973. That type of control, of what you played and how, was vital to the label. It wasn't just a business model, it was a political ethos. Soul jazz had been, in part, and not always overtly, a political expression, but Strata-East was making it plain. As Cowell explained in a 2014 interview, "The '60s Black Power movement in the United States had an effect on many black artists toward self-reliance, entrepreneurship, and self-determination." The label wanted artists to be free to do their own thing, all the more important when you'd been in the spotlight for as long as Charlie Rouse had.
Maybe best known for his decade-plus of work with Thelonious Monk, saxophonist/flautist Rouse's album Two is One was his first release as bandleader in over 10 years, and it was quite a departure. When it was released in 1974, the change was noted. A Billboard reviewer at the time wrote that the album "shows another side of Rouse, as it presents him in a funky feeling." This is another one of those albums that slides outside of the bounds of what the genre may have started as, and into something wholly personal and exploratory.
Merch for this release:
2 x Vinyl LP, Compact Disc (CD)
Disco changed the landscape for soul jazz in many ways. The scene wasn't just about recorded music, after all—the heart of it was the live experience. And as the disco era continued, the same places that used to host bands now relied on DJs. As Porter points out in his book, "Club owners would find that a disco DJ could bring in more patrons than jazz." Disco, after all, was another form of Black music, and no one should be surprised it found its way into jazz. But because soul jazz, like Chinen points out, often comes down to a feeling in your spirit, the intersection between the spirit and the music came through in many ways. Vibraphonist Roy Ayers's music is a good example of that.
Getting his start playing alongside flautist Curtis Amy in the early '60s, Ayers played with a host of notable musicians including Herbie Mann, Chico Hamilton, and Phineas Newborn, and released some more traditional soul-jazz albums in the late '60s, before starting his own group—Roy Ayers Ubiquity— in the early '70s. As Rickey Vincent writes in his book Funk: The Music, the People, and the Rhythm of the One, "Roy Ayers and his band Ubiquity captured the best in soul-jazz flavors for years." This is soul, funk, R&B, jazz, all contained in these highly-danceable records. Disco was coming, but it wasn't an opportunity to abandon the spirit of the music, particularly for Ayers. In a 1976 interview with Blues & Soul magazine, Ayers understood that change was coming, but was ready to embrace it: "You have to give the public what it wants, you have to be a realist. Time brings about a change and you go through a constant process of checking out your music, seeing what the public digs."
Ayers, like Grant Green, is another artist whose work continued to fuel Black music beyond the borders of jazz. Ayers worked with Afrobeat legend Fela Kuti for their jazz-funk-Afrobeat collaboration, the 1980 release Music of Many Colours, and is one of those artists whose fingerprints are felt all over modern hip-hop and R&B—in both samples, and with his work with Kendrick Lamar, Mary J. Blige, and A Tribe Called Quest. As Ayers told a reporter in a 1980 interview, "I've always been into playing all kinds of music together—jazz, pop, R&B—you name it, and I've listened to it and played it."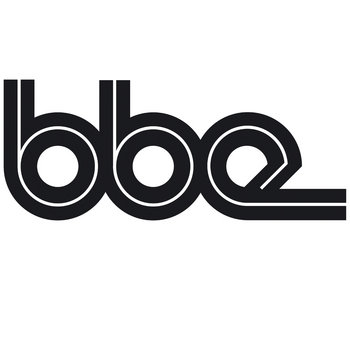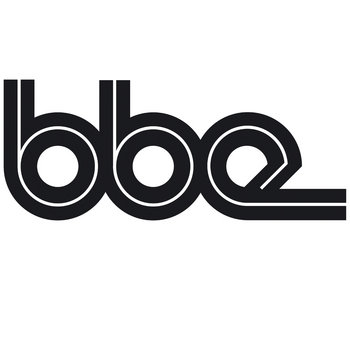 Merch for this release:
2 x Vinyl LP
When Roy Ayers went to Nigeria in 1979 to work on Music of Many Colours with Fela Kuti, he saw the music as a chance to break down barriers and bring those influences into his work. Just as musicians like Ayers were influenced and inspired by African music, African musicians were finding inspiration in soul jazz. Trumpeter Masekela came to the U.S. in 1961 to escape the brutal and racist system of apartheid in his native South Africa, and his dream was to play with the big names in jazz. "In the back of my head, I'd always wanted to go to New York," he told an NME interviewer in 1984. "The only thing I didn't know about American jazz was being physically in its vicinity." He soon led his own group, releasing his U.S. debut in 1962. The album which started to get him some notice, 1966's The Americanization of Ooga Booga, combined South African sounds and influences with the American jazz he loved. Not too long after, he found himself with a massive hit—1968's "Grazin' in the Grass" ("We only recorded 'Grazin" as a fill-up track for an album. Not that I didn't take it seriously, but I just didn't expect it to get the success it did," Masekela told  Blues & Soul a few years later.)
Masekela wasn't only inspired by the big names in American jazz, but also by soul and R&B music. In his autobiography, he writes about his influences in the mid-to-late '60s: "The music of Motown and Stax had the strongest impact on me at that time. I had become an avid collector of rhythm and blues albums, and was slowly moving away from a jazz-based approach to something that combined more of an R&B feeling." In 1966, Masekela launched his own label called Chisa, with the aim of bringing some of the sounds of South African music to a wider audience. First distributed by Uni Records, Motown took over distribution in 1969. It was Motown's attempt at holding on to a jazz audience as tightly as they had the pop and R&B ones, and with Chisa's roster of artists, including South African singer Letta Mbulu (whose combo of funk, jazz, and South African elements is notable in its own right), jazz bassist Monk Montgomery, blues guitarist Arthur Adams, and a group that wasn't unfamiliar to soul-jazz fans, The Jazz Crusaders (who would drop the "Jazz" in their name while at Chisa/Motown, as executives thought that the term hindered their chances at airplay on pop and R&B stations). And, of course, they put out Masekela's own recordings. The distribution deal with Motown ended just two years later, with subsequent releases distributed through Blue Thumb Records.
Masekela's work during the Chisa years was full of the energy that makes soul jazz so exciting. It brings in all of the elements that can be neatly summed up as Black American music of the time—jazz, funk, disco—but with undeniable roots in African music and rhythms. As Masekela said in an interview with Blues & Soul in 1976, what he most wanted was "to open people in America up to the native African rhythms and sounds. Because music in Africa is part of a life-style, part of life itself."
Merch for this release:
Compact Disc (CD), Vinyl LP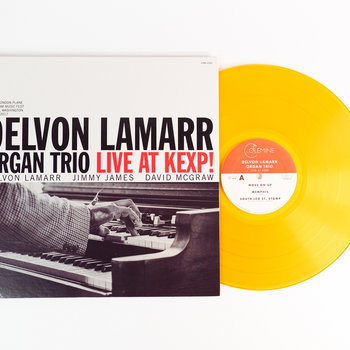 Soul jazz lives on in all kinds of different ways, from its huge influence on hip-hop to the way that elements from it have branched outward into fusion, disco, smooth jazz, and quiet storm. But it also lives on through contemporary artists who honor its roots and bring them into the present. The Delvon Lamarr Trio, a Seattle-based band, keeps the elements of the subgenre's origins intact, Hammond B3 and all. With Lamarr on the Hammond, Jimmy James on guitar, and drummer Michael Duffy, the trio is a modern incarnation of the genre's early days. "We're jazz but we're not," Lamarr told The Chicago Tribune in 2019. "We're kind of a hybrid—soul jazz."
This live album, released in 2018, plays into that idea of hybridity, with the trio doing a mix of originals, R&B covers (Curtis Mayfield's "Move on Up"), and spirited nods to soul jazz's past (John Patton's "Memphis").