LISTS
A Guide to the Early Work of Sonny Rollins on Prestige Records
By Ayana Contreras · June 08, 2021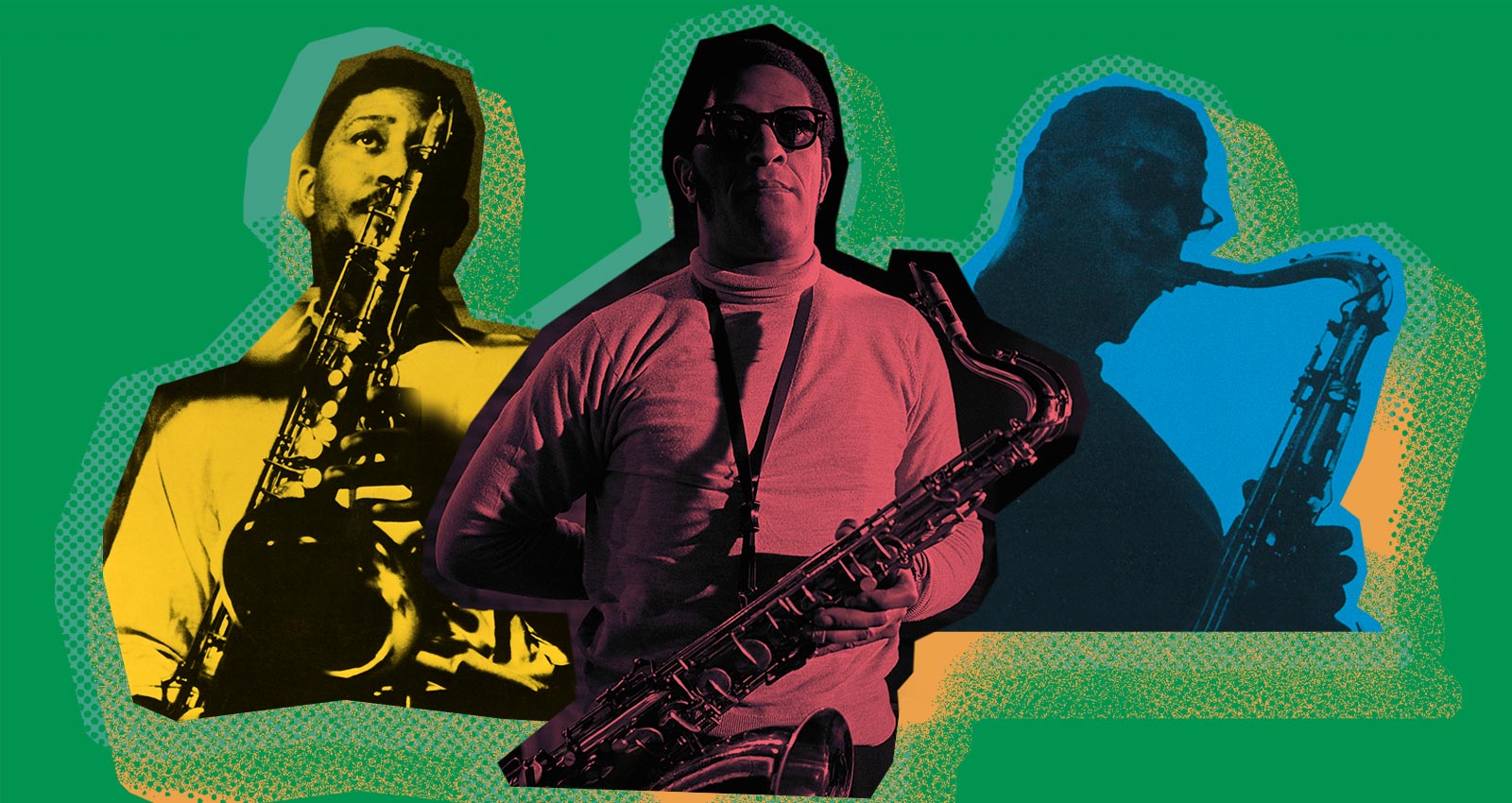 Saxophonist Sonny Rollins released his "Freedom Suite" at the age of 27. It was recorded in February of 1958, mere months after the governor of Arkansas brought in the National Guard to enforce integration of Little Rock Central High School.
In the liner notes for Freedom Suite, he observed that "America is deeply rooted in Negro culture: its colloquialisms; its humor; its music. How ironic that the Negro, who more than any other people can claim America's culture as his own, is being persecuted and repressed, that the Negro, who has exemplified the humanities in his very existence, is being rewarded with inhumanity."
In 1966, Rollins stunned jazz circles with East Broadway Run Down, a post-bop, gravity-defying galactic masterwork, before a self-imposed recording hiatus (a mid-career mic drop). He spent much of the time engaged in spiritual pursuits, including a 1967 stint at an Ashram in India in search of enlightenment.
Consequently, the first half of Rollins' career is somewhat under-recorded, a predicament compounded by the fact that he spent much of the early 1950s in and out of jail (primarily for drug related offenses) while concurrently composing and recording some of his most enduring work, including "Doxy," "Oleo," and "Airegin." This fact makes the canonical early recordings Prestige Records has put up on Bandcamp all the more crucial in locking in the legacy of Sonny Rollins.
Since the commencement of his recording career, Sonny Rollins has shown an impervious sense of flair: enjoying an extra helping of what Robert Farris Thompson calls the Aesthetic of the Cool. In his essay "An Aesthetic of the Cool II," Thompson explains that "…mastery of self enables a person to transcend time and elude preoccupation." He goes on to add that they "can concentrate upon truly important matters, of social balance and aesthetic substance, creative matters, full of motion and brilliance." If that doesn't describe the fruit borne of Sonny Rollins, I don't know what does. And his early works in particular serve as a true testament to his work's vitality.
Rollins told The New Yorker in 2020 that "Jazz has got to retain its integrity, its spirituality. It's got to mean something." This collection of early Prestige works displays Rollins alongside a cadre of musicians that worked in varying creative modes in moods, the sum of which very clearly illustrates his path towards meaning and, perhaps more importantly, colossal self-possession.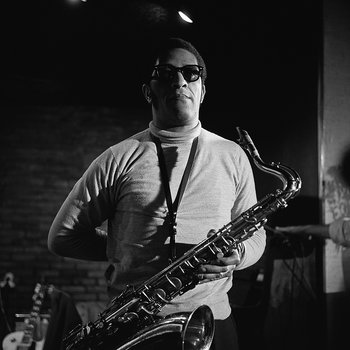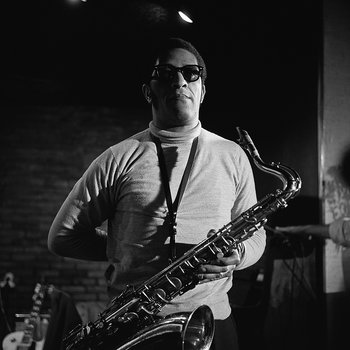 This LP, like so many from the mid-'50s birth of the medium, is essentially a compilation of some of his earliest recordings as a bandleader that were initially released on precursor formats: the 10-inch EP, and the (then) new kid on the block: the 7-inch. To be clear, such mid-'50s compilations were not Greatest Hits as we know them today. Rather, they were an effort to keep recordings released on alternate formats in circulation for a record-buying audience ready to spend their bread on what was heralded as the long-playing, hi-fidelity sound of tomorrow.
Containing material from a 7-inch credited to Sonny Rollins With Modern Jazz Quartet and a 10-inch EP credited to the Sonny Rollins Quartet, this record aptly captures what makes Sonny Rollins such an enticing player. The first four cuts were recorded with The Modern Jazz Quartet in 1953. "Almost Like Being In Love" swings so correct, it generates its own kinetic energy, while Rollins playing in tandem with Milt Jackson's vibes on "No Moe" is uncut magic. "Mambo Bounce" is a juicy percussive number, and "I Know," a Miles Davis composition, notably features Davis on piano.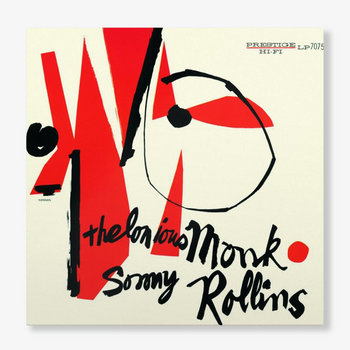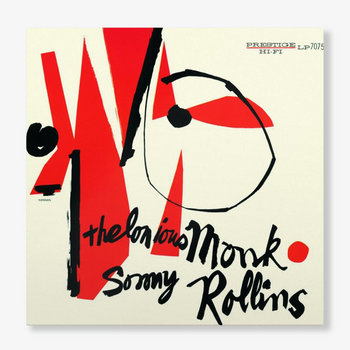 This album is another compilation released in 1956, one that puts on display Rollins' chameleonic nature; when paired with MJQ, his playing possessed a right and tight, hipper than thou quality, but tracks like "Friday the 13th" are proof positive of his playfulness while in concert with Monk. It's a mischievous romp that tips and slinks like an autumn wind through newly leaf-bare willow branches.
In addition to "Friday the 13th," this album also compiles the brilliance of "Work" and "Nutty" from Thelonious Monk Plays (recorded September of 1954), as well as "The Way You Look Tonight" and "I Want You To Be Happy" from Sonny Rollins And Thelonious Monk (recorded October of 1954).
Merch for this release:
Vinyl LP
Monk is another compilation, this time comprising two 1954 10-inch EPs: Blows For LP and Thelonious Monk Quintet, plus one alternate take. And it's not a Rollins record per se, however, the album showcases Monk and Rollins in another mode.
"Smoke Gets In Your Eyes" is a star here: predating The Platters' 1958 smash doo-wop version of the composition. Monk's runs are trill-laden masterworks, and the horns add a curried complication, keeping the 1930s standard from teetering into the land of syrupy nostalgia.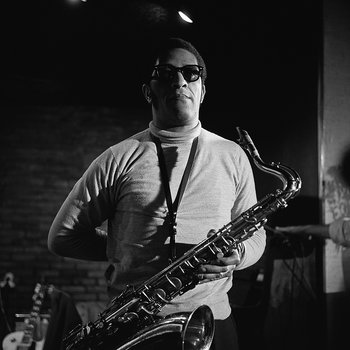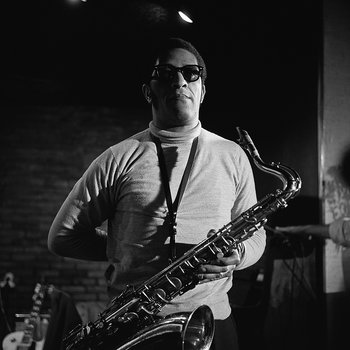 Merch for this release:
Vinyl LP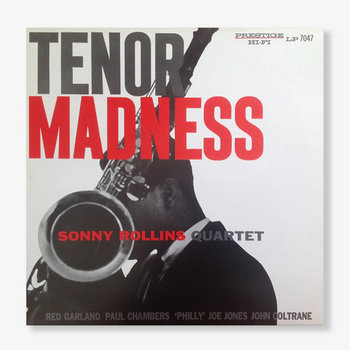 Tenor Madness features the stellar title track with guest saxophonist John Coltrane (the only known recording featuring both saxophonists). The album is one of the first true, dyed-in-the-wool 12-inch LPs that Rollins recorded as a bandleader; thus, it's of a piece in a way that the earlier compilations are not. Working in a romantic framework on tracks like "The Most Beautiful Girl In The World," Rollins's licks capture the tentative, yet inspired dance that new lovers do, while "Paul's Pal" is an easygoing, gregarious bop that serves as a showcase for the inspired interplay between Rollins and Philly "Joe" Jones.
Completed after a stint at a drug rehabilitation program, Colossus is the album that gelled Rollins' legacy as an absurdly inventive improvisor, a record that indelibly announced the arrival of a new giant of jazz.
This time, Rollins serves as bandleader for a combo that included pianist Tommy Flanagan, Doug Watkins on bass, and Max Roach on drums. Colossus is studded with tracks like the combustible "Strode Rode," featuring a Rollins solo that quite literally slays any notion of what ease and mastery sound like. "St. Thomas" is a Rollins-penned classic (based upon a melody his Virgin Islander mother sang to him in his youth), here in its first incarnation. Roach's drums bubble like Champale, while Rollins uses intermittent pauses as a painter might use the color chartreuse—the sonic equivalent of a focal point.