LISTS
A Guide to the Music of Scott Grooves, House Music's Unsung Hero
By Ray Philp · November 10, 2020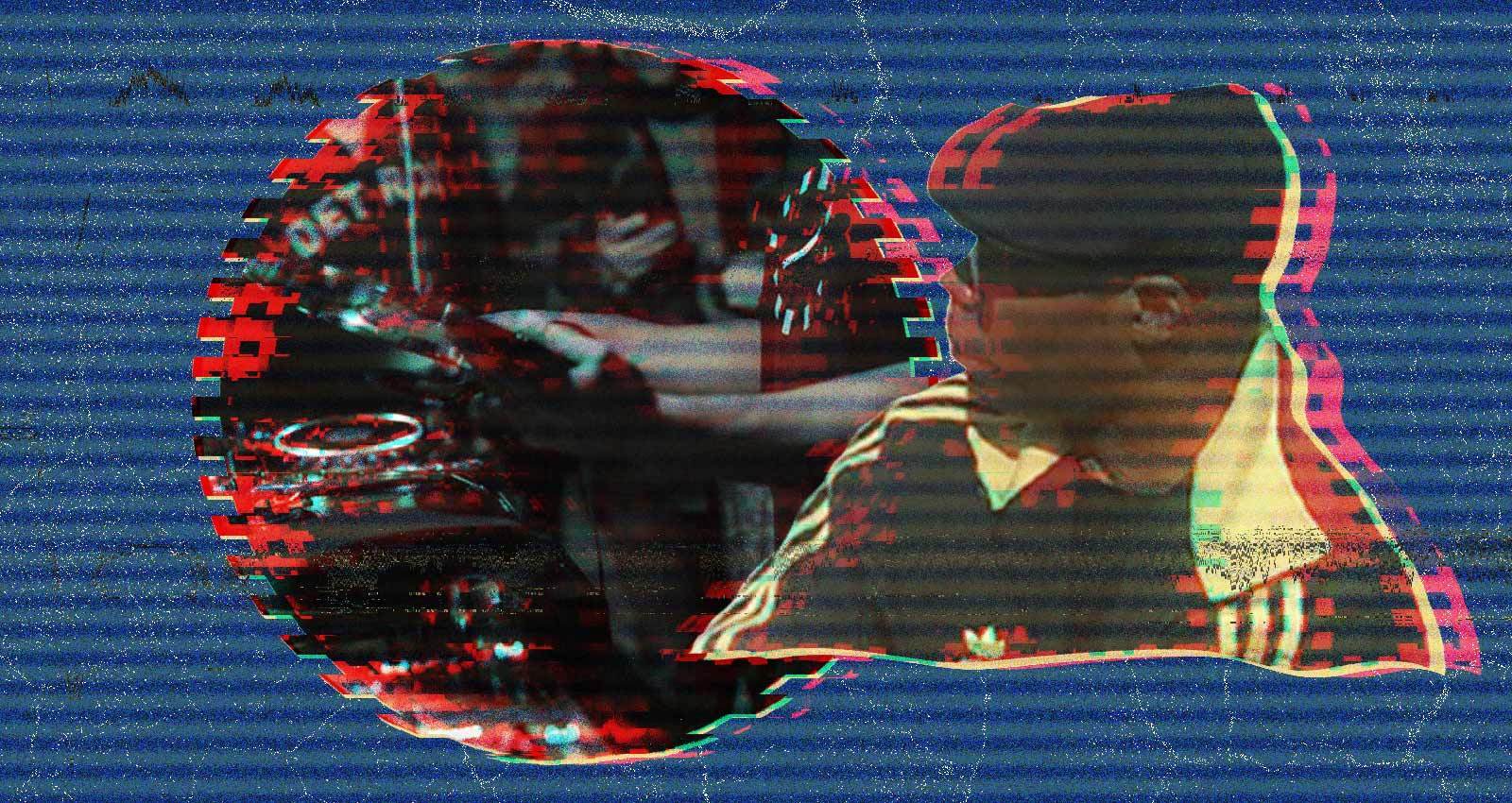 In a world where true talent is given a fair hearing and every great song is a hit, Scott Grooves would be a star. In fact, he once had a shot at living in that world: In 1998, the Detroit artist released an acclaimed debut that contained both a Roy Ayers collaboration and the Parliament-indebted "Mothership Reconnection," the latter of which led to an enormously popular remix by Daft Punk. A late '90s house album with generous nods to jazz, funk, and soul, Grooves's Pieces Of A Dream was of a piece with well-known albums like Theo Parrish's First Floor, Moodymann's Mahogany Brown, and Roy Davis Jr.'s Soul Electrica. But Grooves, possibly engaging in what he admits is a habit of self-sabotage, retreated from the public eye soon after, and has been self-releasing the majority of his records since.
Grooves is private by nature, and he didn't feel drawn to the chaotic public life of a touring DJ. His distaste for publicity had one clear upside: There was more time to commit entirely to craft. (Characteristically, Grooves declined to be interviewed for this piece, but was willing to answer questions via email.) Even from his earliest 12"s as DJ Scott and Key Statements, Grooves' refinement of the Detroit house sound was a reflection of his childhood—music was "the family business," he has said, and his immersion in Detroit's music culture, whether it was spending Friday nights at The Music Institute or playing keys for Inner City and working the counter at Record Time, was borne out in the work he created.
.
00:10 / 00:58
Merch for this release:

"Mothership Reconnection" was Grooves' biggest European hit, but it wasn't his most popular song back home in Detroit. That title belongs to the "Claperation Mix" of Sole Tech's "Sole Waves" (which was frequently credited to Detrechno, the name of the label), a stone-cold mid-'90s classic among DJs like Gary Chandler, Lenn Swann, and WAXTAX-N DRE, all of whom helped forge what's now called electrofunk or ghettotech. And while no one has publicly claimed the "Claperation Mix" as their own, two former Record Time staffers have said they think Sole Tech was Grooves. (I emailed Grooves several years ago asking if the song was, indeed, his; he didn't reply.)
What's not in doubt is Grooves' versatility: In the last few years alone, he's crafted Basic Channel-style mixes, boogie-funk 7-inches, and a live-band cover of Manuel Göttsching's E2-E4 with polysynth and doumbek. In other words, the Scott Grooves sound isn't really a sound so much as a guarantee of quality. Though his catalog is clearly inspired by Detroit's Black music heritage, it's most distinct for a classy timelessness that stems from Grooves' deep musical sense. Rick Wade, who used to work with Grooves at Record Time, summed up his friend's gifts nicely: "He is super talented, amazing on the keys," he says. "He'd sit down and just vibe out playing stuff. And it's like the deepest chords, melodies… As soon as he touched the keyboard, it's like the angels speaking from heaven or something!" Here is a short walk through some of Grooves's most notable work.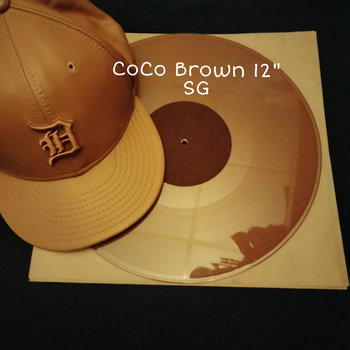 .
00:10 / 00:58
Merch for this release: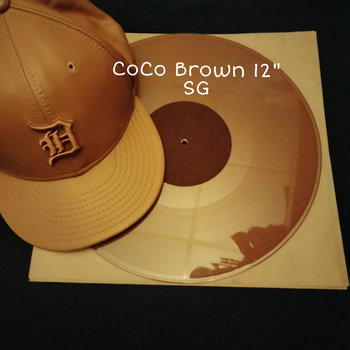 One of Scott Grooves' most popular tracks, "Coco Brown" is a house anthem that was destined to age well. There is, of course, a catchy hook—each syllable of "Coco Brown" is paired with a corresponding string chord stab, making it that much stickier—but the rest of the track was built to last, too. The result? Classy with a capital C, like a champagne reception at your rich friend-of-a-friend's wedding. The guitar lead is loose and lively, and there are conga breaks worthy of a Joe Claussell record. But Grooves' chilly synth chords cast a watchful eye over these free-spirited elements, as if making sure they don't get too carried away. On the flip is "La Riddum," another melodic drum track made with DJs in mind.
.
00:10 / 00:58
Merch for this release:
Vinyl LP
Dark Blu emerged in the late '00s when the techno of Ben Klock, Marcel Dettmann, and other Ostgut Ton artists was on the ascent (Klock was reportedly a fan of "Decimal"). The smoky noir of the EP reflects the mood of that era, while at the same time casually surpassing it, thanks to its calligraphic melodies. In the popular imagination, "techno" is synonymous with "doof, doof, doof" rhythms; but the music of Juan Atkins, Carl Craig, and so many others in Detroit was actually steeped in chords and keys. For even deeper examples of this EP's sound, check out Grooves' albums with Kataconda as Machinik.
.
00:10 / 00:58
Scott Grooves once regarded the TR-909, the legendary Roland drum machine, with contempt. "When I first started out," he told Little White Earbuds, "the drum machine was not my ally. I looked at it as something that put drummers out of business." But he grew to respect it, and released two EPs to celebrate the anniversaries of the 909 and another dance music staple, the TR-808. Where the 909's A1 is full of DX7-style bass wiggles, the "Reprise" mix adds cavalry-charge synth horns. For something different try "Panther TR Dub," a subtle, Basic-Channel-style creeper.
.
00:10 / 00:58
Though Grooves dedicated this 2018 record to, "the beauty of the human voice," he tends to use singers sparingly. When he does, though, the results are subtly anthemic (see last year's release of a long-unavailable white label with Thornetta Davis). The same is true of The Human Voice, where Grooves enlists two Detroit vocalists for a set of ultra-smooth house cuts. Cjay Hill, the EP's star, is an old soul with a classy presence. Where "Sum Good Music" is an A-grade Grooves floorfiller, the intimate sax of "Yangu Breeze" would go down nicely as a closing-time track at Motor City Wine.
.
00:10 / 00:58
One of the surprises of 2009's Riddum Collection, a nine-track compilation meant to demonstrate the organic side of Grooves' sound, is how unpredictable it could be. If you're not into noodly solos, then some of Riddum Collection might not be your thing—the extra touches on "Coco Brown Revisited" gild the lily a bit for my tastes—but rhythmic cuts like "Hosha," which resembles a killer Daphne B-side, are a treat. Unique among this collection, though, is "Bird Call," whose temple-knocking snare rolls anticipate the disorienting UK techno sound of Livity Sound and Timedance.
.
00:10 / 00:58
Merch for this release:
Cassette
Soiree International Records, the deep house label run by Derrick Thompson since 1990, was where much of Scott Grooves' earliest material emerged. He describes this period as one in which he had his "training wheels" on, but this best-of collection hardly seems like the work of an up-and-comer. The "Music Man (Classic Example Mix)," listed here as "Solid Grooves," is about as sophisticated as it gets, with piano, organ, and bass guitar set against supernatural synth wafts and pinball-wizard rhythm accents. Grooves' 1995 dub of "That's How Lovers Be," by Nu-C Zn, is an early glimpse of his sensitivity as a remixer, mellowing out the original's question-mark inflections with sunrise synth beams. Another essential cut is the "Reflection Mix" of Pam Vernon's "MirrorMirror," a minimal, muscular B-side with a remarkably enigmatic air.
Parts Manager 1 & 2
.
00:10 / 00:58
Track for track, Scott Grooves has never made a more essential set of records than the Parts Manager series. What was initially planned as an album became two EPs out of consideration for people's wallets. But in light of how much these records slam, the only sensible thing to do is to pay double and add a tip. The first EP boasts the bossy strings of "Finished"; the hi-tech-jazz-evoking "Inspiration Sound"; the dubwise swing in "The Sauce"; and the waspish Roman Flügelisms of "Nitty Gritty." The more downbeat Parts Manager 2 has its own standouts: an aching duet on "Bittersweet" with Ian Fink on bass and "?," a deep house cut for a Prada runway.