LISTS
A Look Back at Fusion Legend Ryo Kawasaki, Who Pioneered the Synth Guitar
By Andy Thomas · April 22, 2021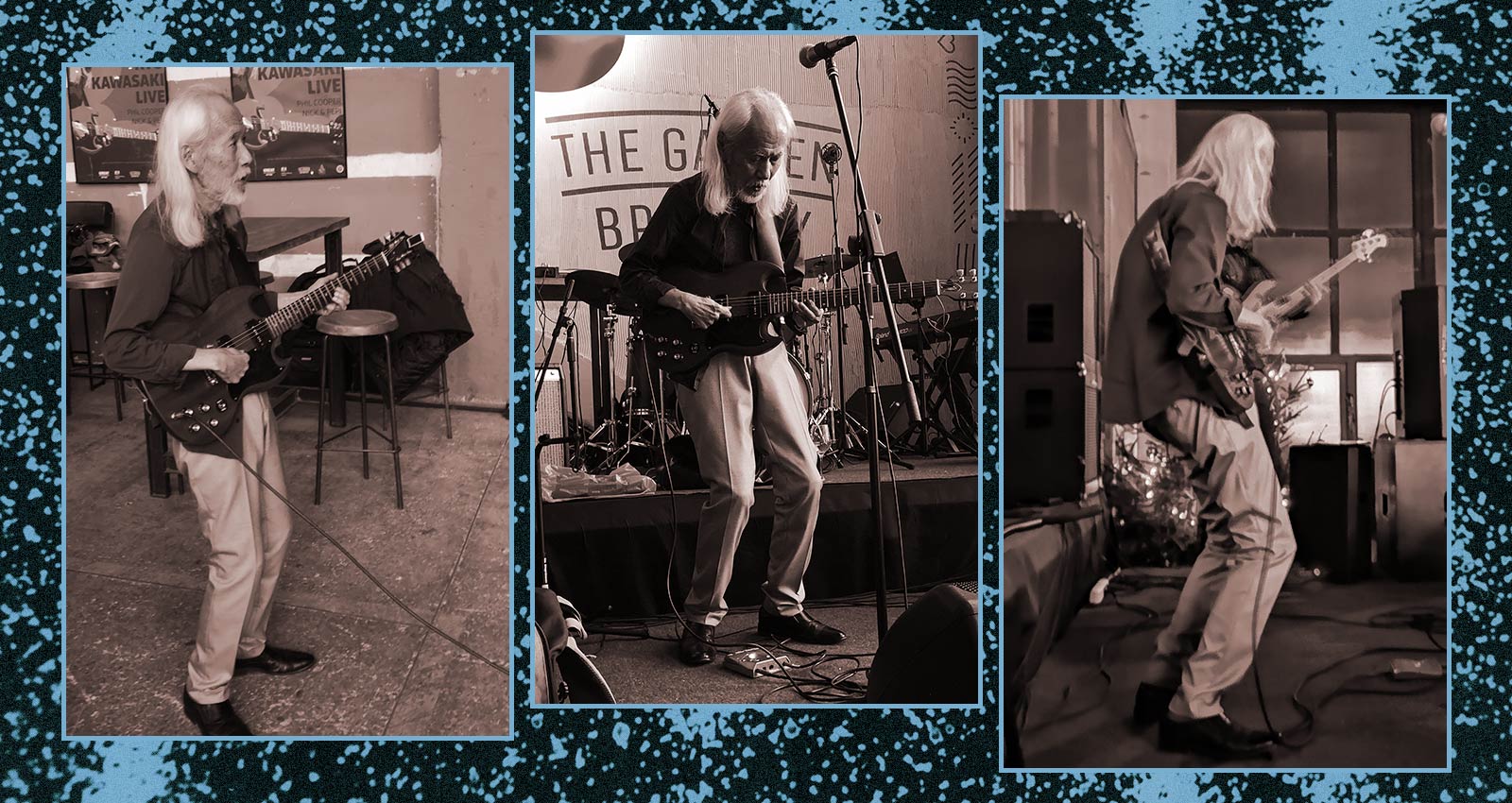 From Kevin Godley and Lol Creme's invention of the Gizmotron, a mechanical bowing device that created the haunting drone sounds on 10cc's mid-'70s LPs, to Pat Metheny's four necked Pikasso, guitarists have long sought ways to expand the sonic possibilities of their instruments. But few people have done so with such revolutionary zeal as Japanese fusion legend Ryo Kawasaki.
It was back in 1979 that Kawasaki, who sadly passed away in April 2020, built his first guitar synthesizer, which he used on his cosmic jazz-fusion LPs Little Tree and Live. It was an instrument he'd push to the absolute limits in the early '80s when Roland gave him a prototype of their own synth-guitars, the GR-500 and GS-500. "Their only request? That I test drive them to see what I could come up with," he explained in the liner notes to Lucky Lady, one of a string of re-issues and compilations by the NuNorthern Soul label.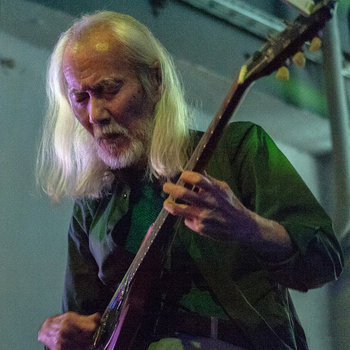 .
00:10 / 00:58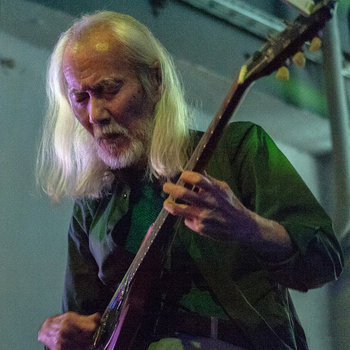 The guitarist's inventions didn't end there. After buying one of the first Commodore 64 computers, he invented the Kawasaki Synthesizer along with three other pieces of music software for the company. "Between 1979 and 1985, I was right in the middle of all these developments, putting my hands on all of them for software development, hardware modifications, and recording experiments," he explained in the Lucky Lady liner notes. But Kawasaki was no self-indulgent electronic geek—these were inventions designed to add funk and freakiness to a series of landmark LPs.
Born in the Tokyo district of Kōenji in 1947, he began experimenting with musical instruments in boyhood. "Since I was a child, my main interest was electronics," he explained in the liner notes to Selected Works 1979 to 1983, also on NuNorthern Soul. "I only started with music because I was making a lot of audio equipment between the ages of 7 to 10. I decided I wanted to make my own music, so I could hear it through my system." Part of a jazz ensemble in Tokyo when he was just 16, he built an electric organ that acted as a prototype synthesizer. Then, after qualifying with a degree in quantum physics, he worked as a sound engineer for Victor Records before recording his first LP in 1970 for Polydor.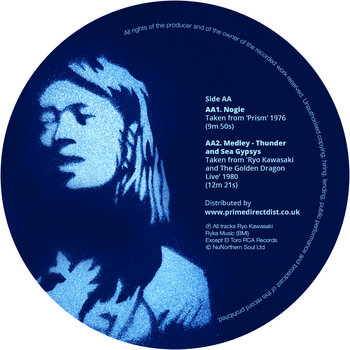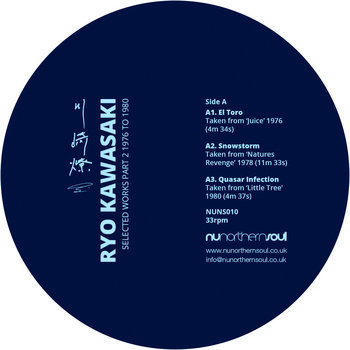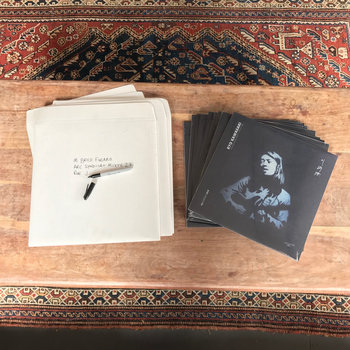 .
00:10 / 00:58
Merch for this release:
Vinyl LP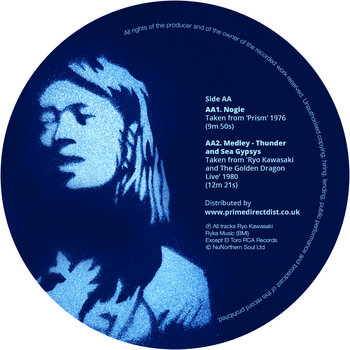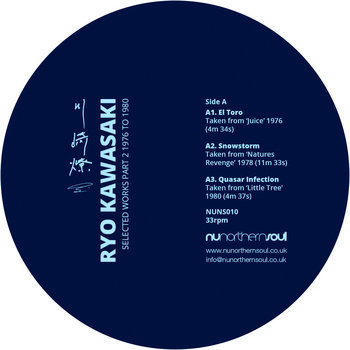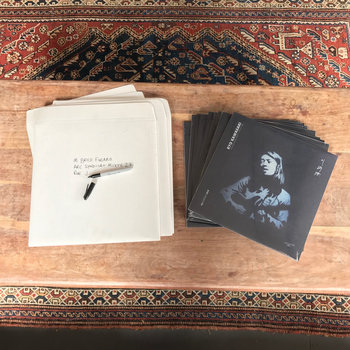 But it was after moving to New York in 1973 at the age of 25 that he found his calling. "New York is a melting pot of different cultures. There's a different way of thinking. When you live in Japan, it's different," he explained in the liner notes to Selected Works 1979-83. "On a very subtle level you can never be free. When you express yourself, it's seen as impolite—you shouldn't do that. So you shouldn't freely express yourself in music." He found his own musical essence after immersing himself into the New York loft scene and playing with musicians like Gil Evans, Elvin Jones, and Chic Hamilton.
Two LPs were recorded with Gil Evans, as well as vocalist Joe Lee Wilson with his group Bond Street, before Kawasaki released his debut LP for RCA, Juice, in 1976. It made him, after titans like saxophonist Sadao Watanabe and trumpeter Terumasa Hino, one of the first Japanese artists to sign for an American major. He followed that with Prism and Eight Mile Road for the Japanese label East Wind (also home to Watanabe and Hino's releases of this era) that would push jazz fusion into even more exploratory corners.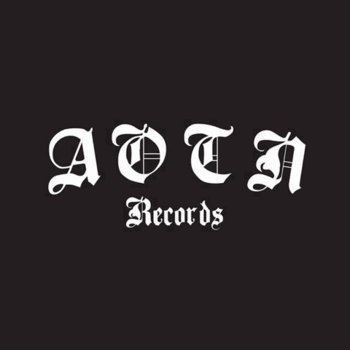 .
00:10 / 00:58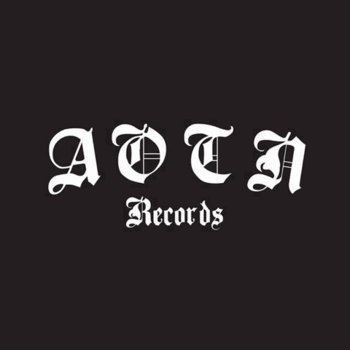 In between these two LPs he recorded Ring Toss for Chiaroscuro Records, on which he explored Indian ragas. The Chiaroscuro label was also home to the project Tarika Blue, founded by keyboard session player Phil Clendenin. The group featured Kawasaki alongside another guitar legend to serious jazz funk diggers James Mason, whose equally sought after Rhythm Of Life album was released on Chiaroscuro in the same year. The cultish and—until a recent re-issue, almost impossible to find—self-titled 1977 album was recorded at a time when Kawasaki was starting to work on the equipment that would take his heady fusion sound to the outer limits.
Kawasaki's invention was a seriously heavy piece of equipment: weighing in at 50 pounds, it required up to six people just to carry it into gigs. His experimentations were enabled further through Roland as well as Fostex, Korg, Yamaha, and Casio, who provided the musician with instruments to test out and modify. After adapting the Roland GR-500 and GS-500, he began to incorporate other analog sequencers and drum machines, synced together and triggered from switches on his guitar in what would soon become commonplace.
The spacey experimental sounds would first be heard on a series of albums recorded for the Openskye label under his name and for his band The Golden Dragon. It's where our dip into the pioneering fusion of Ryo Kawasaki begins.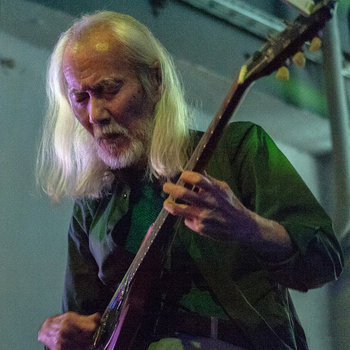 .
00:10 / 00:58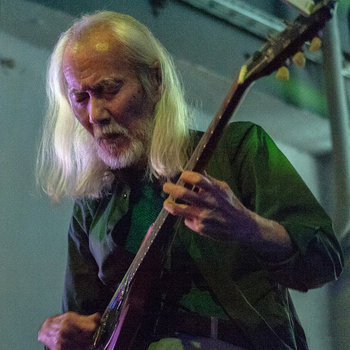 The first selected works released by Phil Cooper's NuNorthern Soul from 2016 mainly focuses on the three LPs Kawasaki recorded for Openskye. One of two albums recorded as Ryo Kawasaki & The Golden Dragon, Little Tree was the first studio LP to feature his guitar synthesizer. For an LP that includes heavy fusion bombs like "Midnight Fire Engine," "You Are The Sunlight" is one of the quieter moments, a beautiful piece of ambient jazz with Ilana Morrillo's spacey vocals, somewhere between Minnie Riperton and Flora Purim on Saturn.  From Kawasaki's 1979 LP Mirror of My Mind (with a heavyweight band featuring players like Harvey Mason on drums, Michael Brecker on sax, and founder of East Wind records,  Yasohachi Itoh, on production) "Dreams for Radha Part I, II and III" is a wonderfully mysterious piece of ethereal and funky fusion. Aside from the Openskye recordings, the LP features the cosmic ambient exotica of "Hawaiian Caravan," from the 1982 LP for Phillips, Ryo Featuring "Concierto De Aranjuez." Produced at home on his Fostex A8 analog tape recorder and Roland GR-500/GS-500, the album's rhythm tracks were made by the TR-808 drum machine and the CSQ-600 sequencer he had began to use around this time.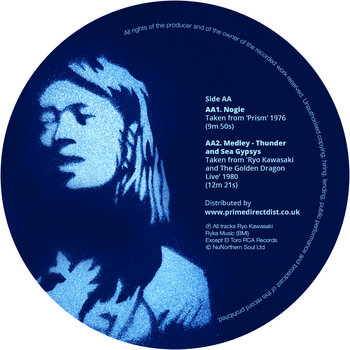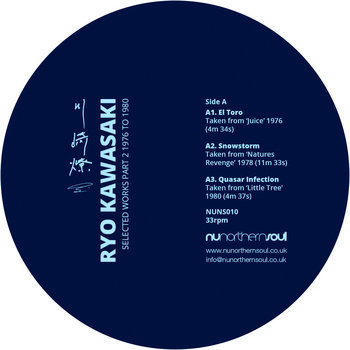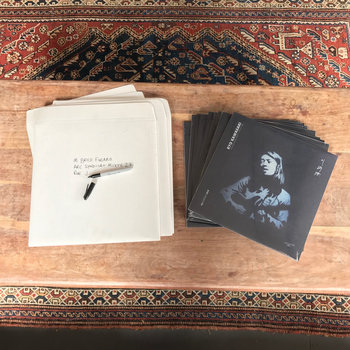 .
00:10 / 00:58
Merch for this release:
Vinyl LP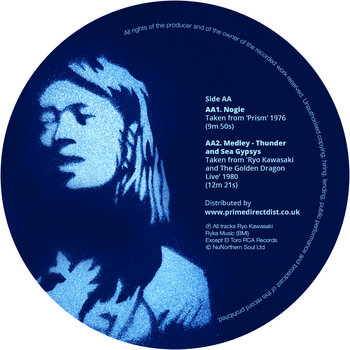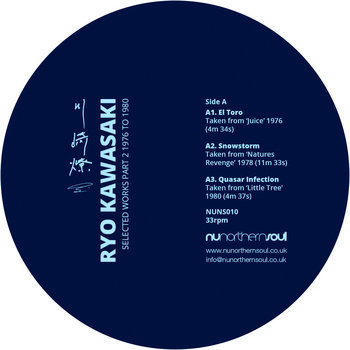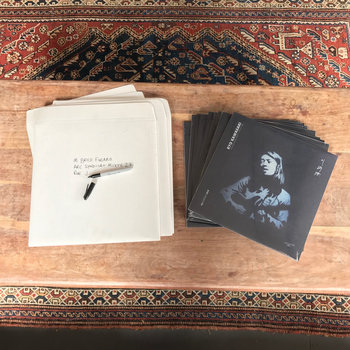 Despite not boasting the same level of electronic trickery, Kawasaki's earlier period was no less inventive. By the mid-1970s, he could call on serious players like bassist Stu Woods and drummer Jimmy Young, who provided the rhythm section on Kawasaki's LP Juice, alongside Santana keyboardist Tom Coster. Taken from that 1976 release for RCA, "El Toro" is the kind of jazz/funk/disco monster that would have sent the dancers up the walls at David Mancuso's New York Loft party. Taken from Prism, Kawasaki's first fusion LP from 1976, "Nogie" is a heavy slab of mutant jazz-rock madness that anticipated the experimentation to come. The album featured his friend keyboardist Phil Clendeninn, who was soon to start his band Tarika Blue, and drummer Buddy Williams, who would go on to join Kawasaki in The Golden Dragon. And it's from that group's LP Little Tree that the space-fusion jam "Quasar Infection" comes, with the cosmic vocals of Ilana Morrillo (of '60s psych-pop group The Cake) weaving in and out of the serpentine electronics.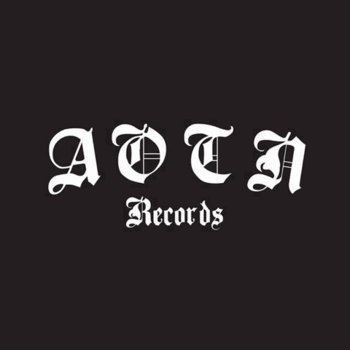 .
00:10 / 00:58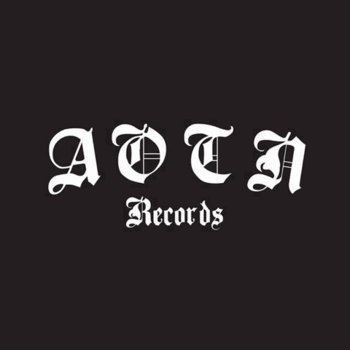 Tarika Blue's self-titled LP was recorded at New York's Downtown Sound Studios in 1977 for Chiaroscuro Records, who had also released Kawasaki's 1976 LP Ring Toss, as well as fellow band member James Mason's Rhythm of Life. The band was formed by New York keyboardist and studio engineer Phil Clendeninn, who Kawasaki had invited to play on Prism. Also featuring drummer Kevin Atkins and bassist Barry Coleman, the band debuted in 1976 with the instrumental album The Blue Path that included the killer fusion dancer "Revelation." But it was their subsequent LP, with vocalists Irene Datcher and Dolores Smith, that made them such a cult band. The best-known tracks "Truth Is The Key" and "Dreamflower" were released on a heavy 7" in 2015 by Athens of the North. The former is a bona fide jazz funk classic, featuring Datcher's heavenly vocals, a killer Arp solo, and flowing guitar lines by Kawasaki. "Dreamflower," another showcase for his mesmerizing guitar work, was sampled to great effect by J Dilla on Erykah Badu's "Didn't Cha Know."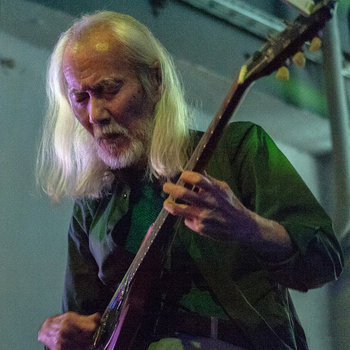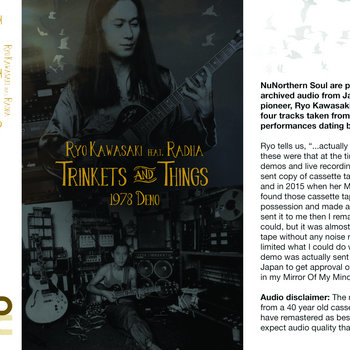 .
00:10 / 00:58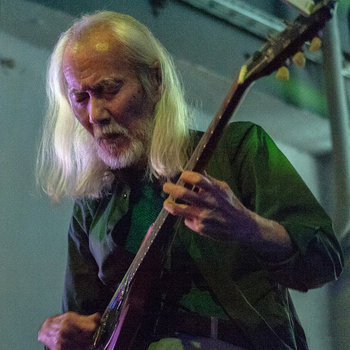 Merch for this release:
Cassette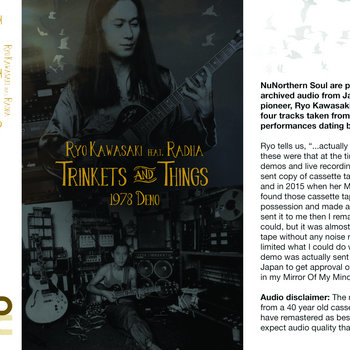 After their first two compilations, NuNorthern Soul went deeper into Kawasaki's archive with this cassette-only collection of unreleased demos, recorded more than 40 years ago. The story goes that Mirror of My Mind vocalist Radha Shottam sent a copy of the demos to her mom in India at the time of recording. When her mother passed away in 2015 Radha found the tapes and sent a copy to Kawasaki. The sublime jazz dancer "Trinkets & Things" from Mirror Of My Mind was also recorded with pianist Joanne Brackeen in 1978. Here in its demo form, it takes on a delightful innocence. Also featuring Radha on vocals, "Sweet Tears" was a prototype of the track that appeared on Kawasaki's Prism LP.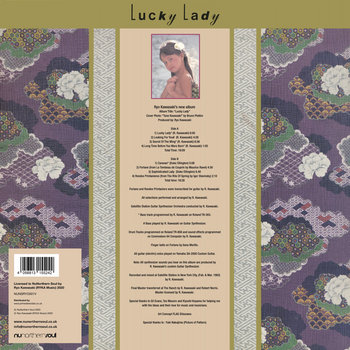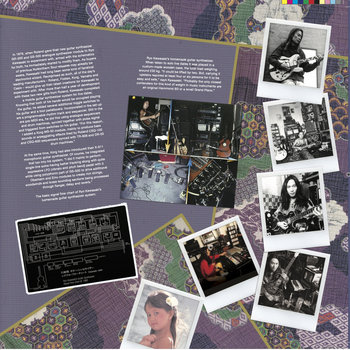 .
00:10 / 00:58
Merch for this release:
Vinyl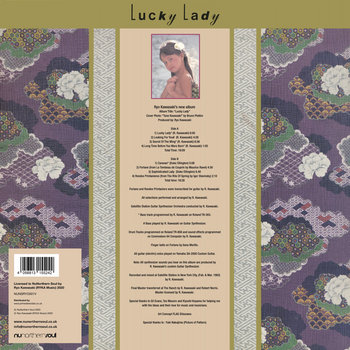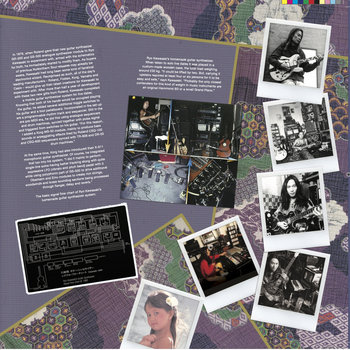 Released in 1983, Lucky Lady was the LP that brought all of his experimentations and inventions in the early '80s together. The album was Kawasaki's first to be recorded without a band, using all the synths and programs he had developed in the previous years. Bass tracks were performed on Roland TB-303, drum tracks on the Roland TR-808 while the spacey sound effects were created on the synth software he had invented for the Commodore 64. With everything triggered by his Roland GR-500, the result was a futuristic one-man band. Space age jazz funk tracks like "Lucky Lady" and "Secret of the Wing" sit alongside the almost Klaus Schulze-style kosmische of "Long Time Before You Were Born" and a totally off-the-wall version of "Caravan."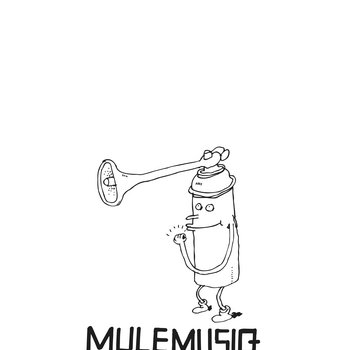 .
00:10 / 00:58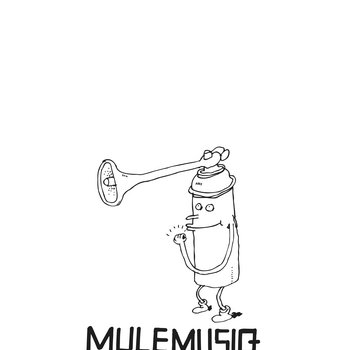 Merch for this release:
Vinyl LP
After his last all-analog LP Lucky Lady, Kawasaki developed his own MIDI multi-tracking system as he looked to the next stage of his career. This was the equipment he used on a series of dance music 12"s recorded after he became disenchanted with the jazz of the period. Always looking to the future, he immersed himself in the New York clubs, fascinated by the DJs and dancers. The resulting 12"s, which crossed from freestyle to house, were recorded as Ryo Kawasaki & Satellites for his own Satellites label. The first of these, recorded at his own New York studio in 1986, "Electric World," was an infectious piece of jazz-inflected disco featuring longtime vocalist Ilana Morrillio under her moniker Ilana Iguana. Re-issued by Studio Mule—a subsidiary label of Tokyo's Mule Musiq—in 2019, it also featured the track "727" from the same EP.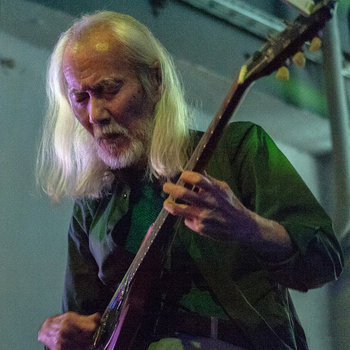 .
00:10 / 00:58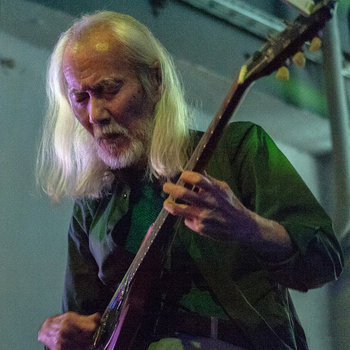 After his exploratory dance music period of the late '80s and early '90s, Kawasaki released a series of smooth jazz LPs for the Japanese label Videoarts Music. Featuring Kawasaki on electric guitar and Ilana Iguana on vocals, Love Within the Universe was a long way from the exploratory fusion that Kawasaki had pioneered. But it's well worth picking up for a lovely version of Sade's "Kiss of Life" and Horace Silver's "Song For My Father," as well as self-penned tracks like the ambient jazz number "Stefka Kalimanku" and the exotica-tinged "Soleja My Love." It was followed by a series of LPs recorded with Estonian musicians in the '00s from his new home of Tallinn, where he sadly passed away in April of last year.