LISTS
Nat Birchall's Roots Reggae LP Stems From a Deep Love of Jamaican Jazz
By Andy Thomas · August 01, 2018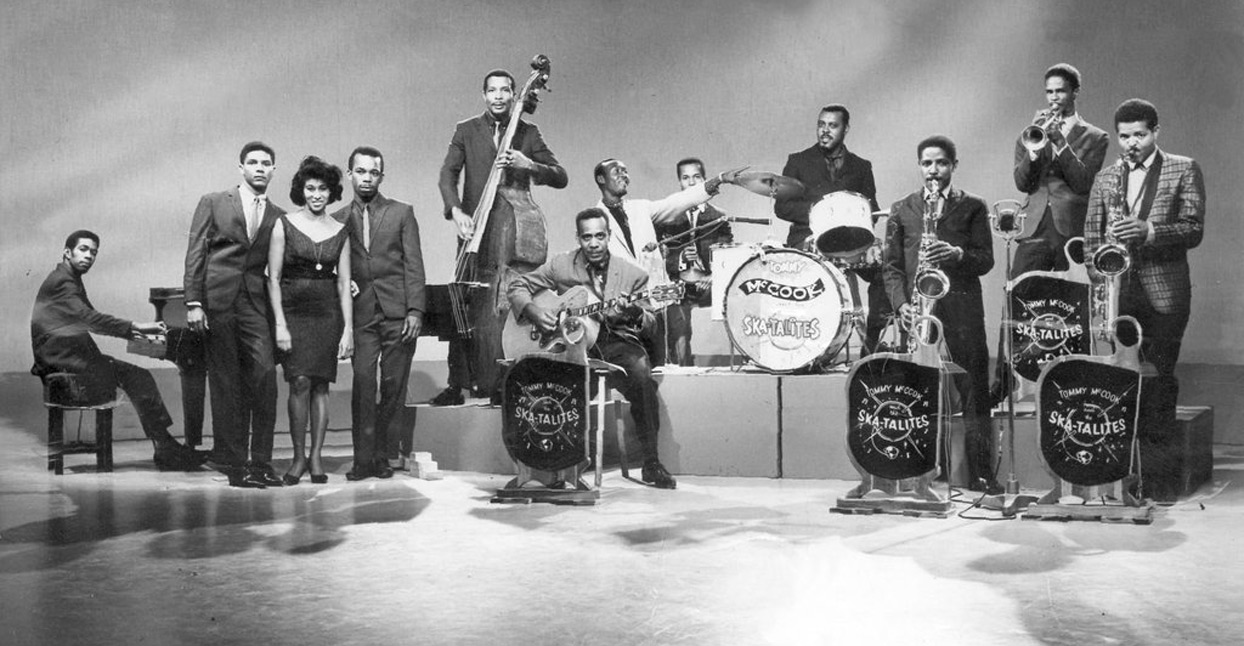 Though saxophonist Nat Birchall is known for the spiritual jazz records he's released on the labels Gondwana and Jazzman, reggae was his first love in the early 1970s. "A lot of the older kids at secondary school who were into soul were also into reggae, and there was something about the sound that really appealed to me," Birchall says. "Then I picked up this copy of Black Music magazine and I learned about all these roots reggae LPs. One day I went into this record shop in Toxteth, Liverpool, called Super Shack. And there on the wall were all the records I'd been reading about. It was amazing; I really felt like I'd found the source."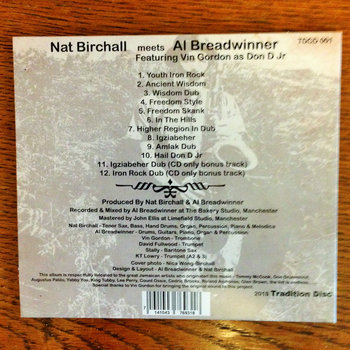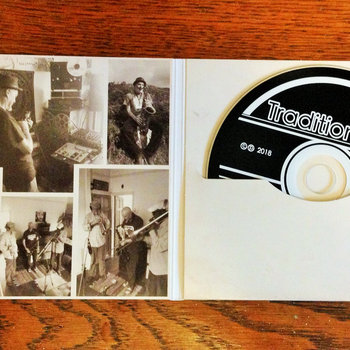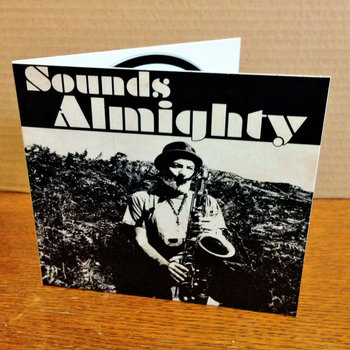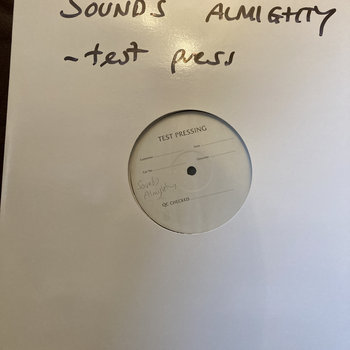 .
00:10 / 00:58
Merch for this release:
Compact Disc (CD), Vinyl LP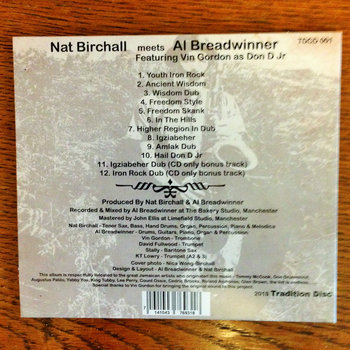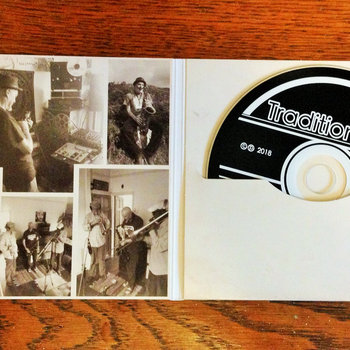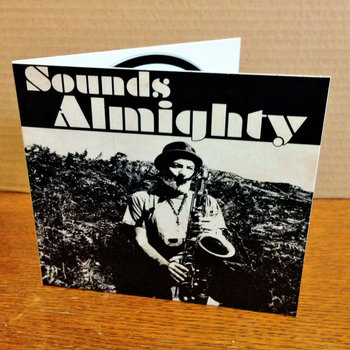 Grounation, the 1973 landmark record from Count Ossie & The Mystic Revelation of Rastafari, had the biggest impact on Birchall. "That was the first time I knowingly became aware of [saxophonist] Cedric Brooks," Birchall says. "I remember vividly putting that album on and hearing the first track 'Bongo Man.' It starts with these horns… it was this very evocative sound that I was captivated by. I found it very profound."
A few years later, Birchall first heard the music of another saxophonist—the legendary John Coltrane. "One of the first records of his I heard was 'Alabama,' and it had a similar effect on me to first hearing Grounation," Birchall recalls. "Then I bought a copy of Blue Trane, and to me, it was the same kind of sound as Cedric Brooks and Tommy McCook. I only found out later they had been influenced by Coltrane, that he was the origin of this sound."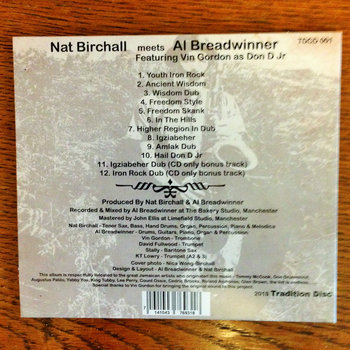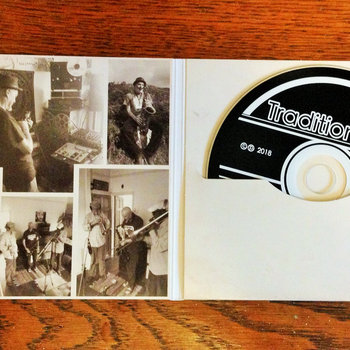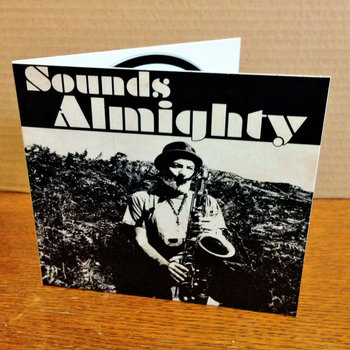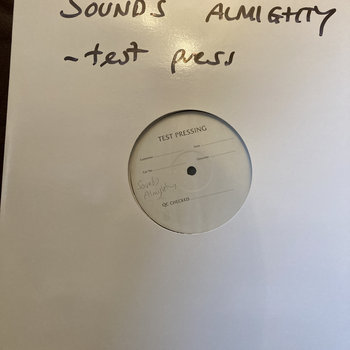 .
00:10 / 00:58
Merch for this release:
Compact Disc (CD), Vinyl LP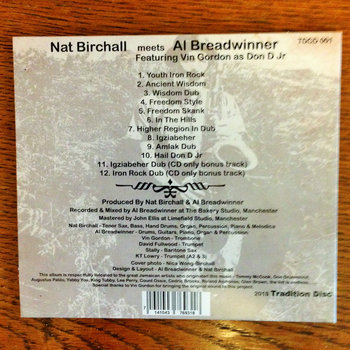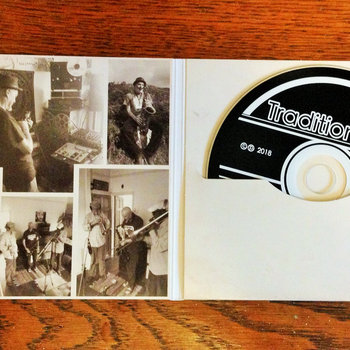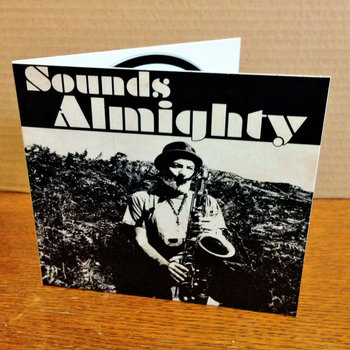 So while Birchall's spiritual jazz music has often drawn comparisons to the American jazz greats, Jamaican roots players like Ossie, Brooks, and McCook were his foundation. Inspired by what he heard, Birchall purchased his first saxophone for £20 in 1979. "People talk about me sounding like John Coltrane and I won't deny that," Birchall says, "but I was into that sound before I'd even heard of him because of his influence on these reggae musicians."
Birchall's lifelong love of reggae has finally led to the LP that has been on his mind for years. "It's something I've always thought about, but it's very difficult to play roots reggae convincingly," he says. Then, one day at producer Al Breadwinner's house, Birchall was captivated by what he thought was an old Lee Scratch Perry record being played in the background. As it turns out, it was actually Breadwinner's own music coming through the speakers. "I'd never heard anyone get so close to that original roots sound," Birchall says. "So then I saw his studio and he had all this old analog equipment, and I just knew he was the person I wanted to work with."
The resulting album, Sounds Almighty, also features trombonist Vin Gordon, an original member of Jamaican ska band The Skatalites. After he worked on the new LP, the trombone master visited Birchall at his home. "He said to me, 'I came up playing with all the great horn players of Jamaica: Tommy McCook, Roland Alphonso, Don Drummond. They had the 'sound,'" Birchall remembers. "'Now I hear that sound again, with you.' Right at that moment everything was worthwhile, I doubt I'll ever get a better compliment than that one." Here, we select a number of great records where reggae and jazz meet.
Count Ossie & The Mystic Revelation Of Rastafari
Grounation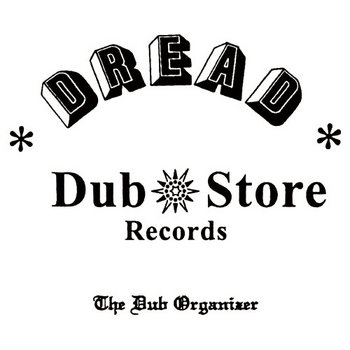 .
00:10 / 00:58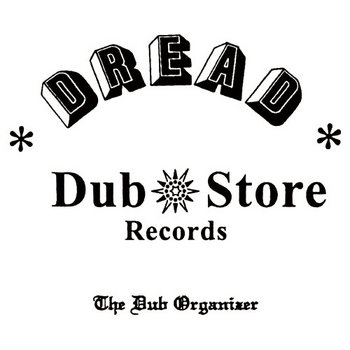 The LP that started it all for Nat Birchall was born from the "Grounation" gatherings of the master drummer Count Ossie, perhaps the most important figure in the development of Rastafarian roots music. Convened deep into the night in the hills of his Rastafarian compound in Wareika, Kingston, these jam sessions brought together the Niyabinghi hand drumming of Count Ossie and his percussionists (known variously as African Drums or Wareikas) with the jazz horns from the ex-students of the Alpha Boys School. Cedric Brooks was considered one of the session's broadest visionaries; his deep tenor saxophone opens this pivotal recording. In 1968, Brooks had met members of Sun Ra's Arkestra while in Philadelphia, returning to Jamaica to form his group the Mystics. And it's their Afrocentric avant-garde jazz, mixed with the deeply righteous drumming and praise chanting to Haile Selassie, that make this such a unique and essential record. The long awaited vinyl reissue came courtesy of Tokyo's Dub Store Records.
.
00:10 / 00:58
Widely recognized as the best compilation from The Skatalites, this heavyweight 32-track collection from the Studio One catalog was reissued in 2017. The group was formed when label founder Clement "Sir Coxsone" Dodd searched the island for the greatest jazz musicians for his house band. Horn players McCook, Drummond, Alphonso, and Johnny Moore were joined by the serious rhythm section of drummer Lloyd Knibbs and bassist Lloyd Brevette with Jackie Mittoo on piano. While Dodd is known as one of the most important figures in reggae, he first got interested in music by listening to American jazz artists like Louis Jordan and Lionel Hampton. Prior to the emergence of his legendary Downbeat Sound System, in the very early 1950s, he would play bebop for customers visiting his parents' liquor store in Kingston. And those jazz influences run deep through the music of The Skatalites. Highlights of this heavyweight compilation include "Freedom Sounds," "Cleopatra," and "Exodus"—where the Jamaican jazz licks hit hard.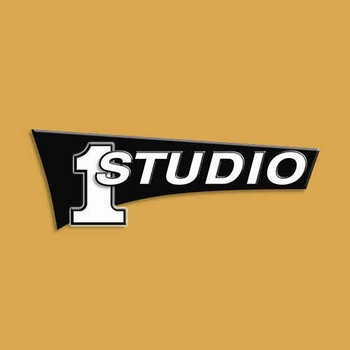 .
00:10 / 00:58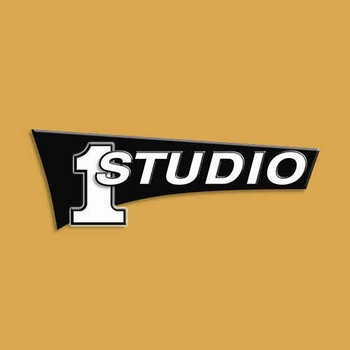 Before their more famous ska recordings, the Alpha School players Dodd employed, like tenor saxophonists Alphonso and McCook, trombonist Drummond, guitarist Ernest Ranglin, and pianist Cecil Lloyd, had played in jazz big bands across the island. This LP was recorded in 1962 for Jamaica's Independence and first released on Dodd's Port-O-Jam label. The album includes the cream of the Alpha School where straight-ahead jazz players like Joe Harriott, Dizzy Reece, and Harold McNair were also taught. Recorded at Federal and Jamaica Recording studios, it's a fascinating insight into the jazz roots of reggae. Also worth checking is Cecil Lloyd Group's I Cover the Waterfront, featuring Drummond and Alphonso.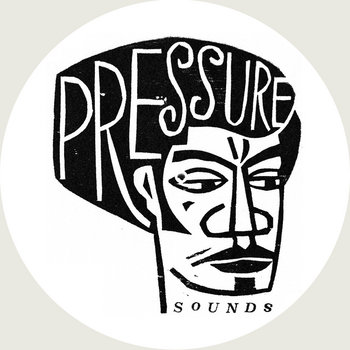 .
00:10 / 00:58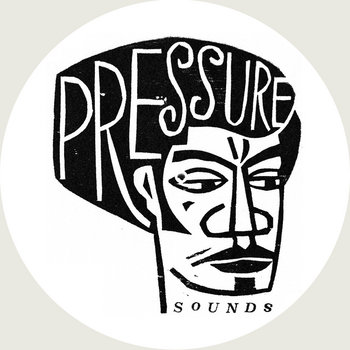 Merch for this release:
Vinyl LP
As a founding member of the Skatalites, McCook was responsible for some of the most famous saxophone riffs in Jamaican music. Before he joined the Alpha Boys School, he was already a huge fan of Charlie "Bird" Parker and John Coltrane and was one of the most jazz-rooted players in reggae. In fact, when Coxsone Dodd approached McCook to become a member of the Skatalites, he initially resisted, as he saw his future in jazz—like fellow Alpha School alumni Joe Harriott and Harold McNair. While his early work for Studio One and subsequent rocksteady tracks with his band The Supersonics for Duke Reid's Treasure Isle is all fantastic, we've gone for one of his later '70s LPs. Recorded with the band the Aggrovators for producer Bunny Lee at Channel One Studio, and overdubbed and mixed by King Tubby and Prince Jammy, this LP shows how McCook never lost the jazz influences even when playing over more militant rhythms. Highlights include "Lambs Bread Dub," a version of Yabby You's "Death Trap." Just one of many essential roots and dub LPs from the U.K.'s Pressure Sounds label.
.
00:10 / 00:58
In the late 1940s at the age of 14, Ranglin was playing guitar in the Val Bennett Orchestra, one of the island's many big bands. Influenced by the jazz guitar of Wes Montgomery, he also based his playing on the saxophone of the bebop greats like Charlie Parker. After appearing on the Jazz Jamaica From The Workshop LP, he became one of the early pioneers of ska music, arranging and playing on pianist Theo Beckford's "Easy Snappin'," released in 1959 on Coxsone Dodd's Worldisc label. Ranglin played on many of the early recordings at Studio One, Treasure Isle, and Federal where he recorded eight solo LPs. His jazz credentials were furthered when he became the resident guitarist at Ronnie Scott's club in London for nine months in 1964. He went on to record a straight-ahead jazz LP for Island called Reflections, in 1964, and over the years has continued to span the divide between reggae and jazz. Sounds & Power was released in 1996 and includes classic rhythms from Studio One with Ranglin soloing over the top.
.
00:10 / 00:58
In 1966, Don Drummond appeared in court in Kingston, charged with the murder of his girlfriend Anita Mahfood. Four years later, the trombonist, who had suffered serious bouts of mental illness throughout his life, died in Bellevue Asylum. Among those who felt his loss was significant for the musical world was jazz pianist George Shearing, who ranked Drummond as one of the top five contemporary trombonists. Other fans in the jazz world included J.J. Johnson and Sarah Vaughan. Drummond began, like his fellow Alpha School musicians, by playing jazz throughout the 1940s most notably in Eric Dean's All-Stars. Prior to joining The Skatalites, he recorded the 7-inch "Don Cosmic" for Studio One from where this excellent LP gets its name. This collection includes classics like "Far East," alongside some of his harder to find 7-inches recorded for Studio One.
Jamaican Jazz Orchestra
Encounters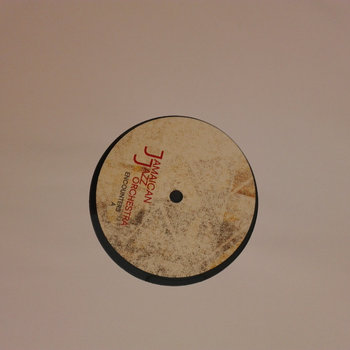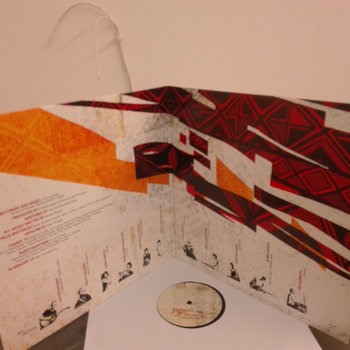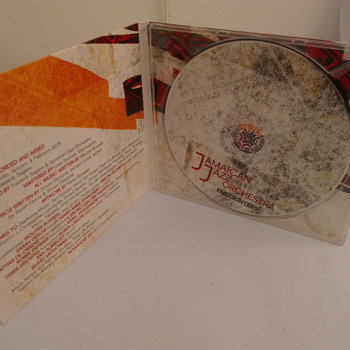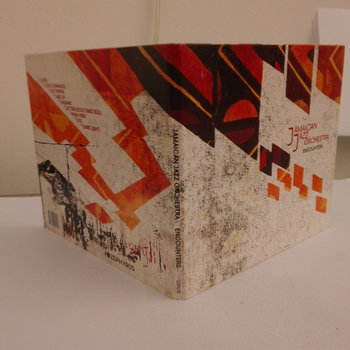 .
00:10 / 00:58
Merch for this release:
Vinyl LP, Compact Disc (CD)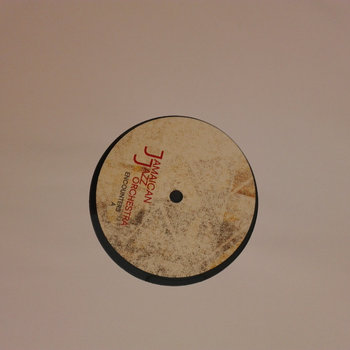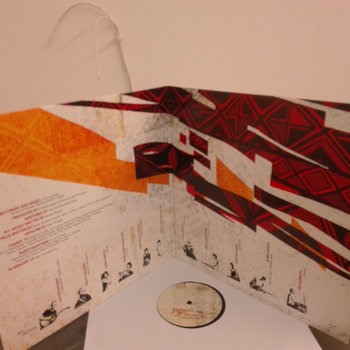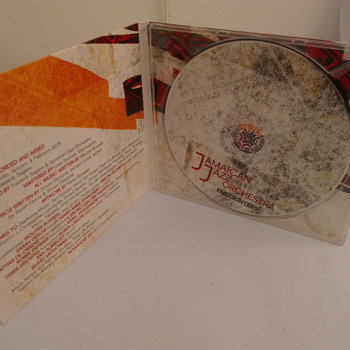 Showing how the jazz and reggae connections have continued to spread across generations and over continents, the Jamaican Jazz Orchestra was founded in Belgium by guitarist and composer Wouter Rosseel. Prior to forming the group, Rosseel had appeared with the group Pura Vida in their collaboration with Jamaican legends The Congos. For his new venture, he brought together some of his country's top jazz and reggae players. Recorded for the Belgian world music and jazz label Zephyrus Records, Encounters was envisaged as if "Ernest Ranglin, Skatalites, and Monty Alexander would share the same stage." From "Nyah Vibes," with its nyahbinghi-style hand drumming mixed with mournful horns, to more jazz rooted tracks like "Dark Light," it's a portrait of a group that digs Blue Note as much as Blue Beat.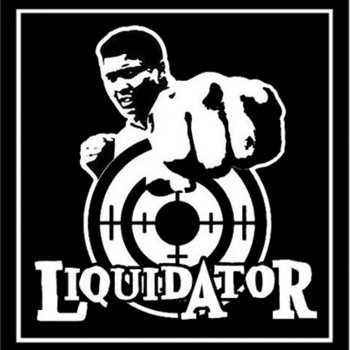 .
00:10 / 00:58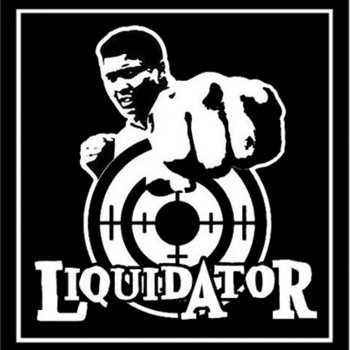 Merch for this release:
Vinyl LP
Formed in 1997 in Madrid, Spain, Liquidator Music has released music by such Jamaican legends as Ken Boothe and Laurel Aitken. But it has also been responsible for homegrown Jamaican-inspired music by the likes of '90s band Los Calaveras and Valencia's Los Offbeaters. The Catalan band The Oldians based their name on one of the classic rocksteady groups from the late '60s, and mixed different Jamaican styles like rocksteady and ska with a jazz sensibility. For their sixth LP, the group collaborated with Jamaican percussionist Larry McDonald, who played congas with the likes of Toots and the Maytals and the Count Ossie Band. Led by guitarist, writer, and producer Javier "Sir J" García, this septet also now features the jazz vocals of Saphie Wells, who first appeared on their LP Out of the Blue.