LISTS
Record Stores Labels Love
By Ally-Jane Grossan · June 02, 2017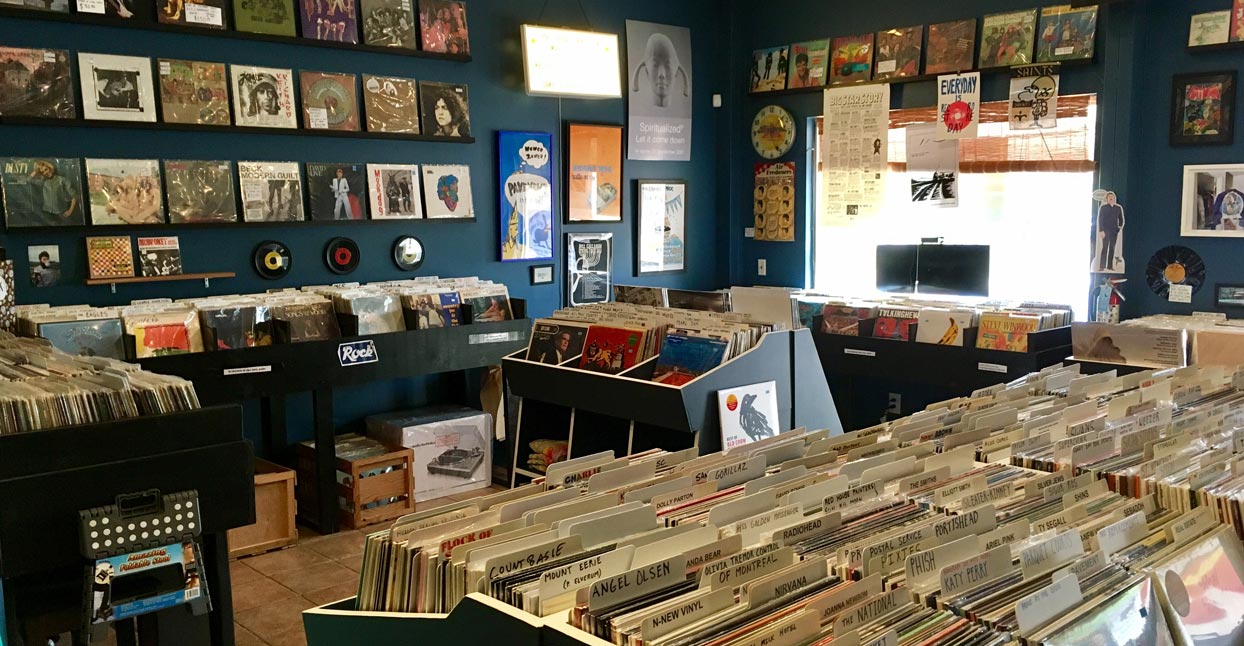 From emporiums with vast caverns of dusty, disorganized stacks, to the slick, wooden-box shops, where carefully-curated bins of vinyl are perfectly positioned next to screen prints, the world has no shortage of diverse and amazing record shops. There are the miles of stacks at Amoeba (the California-based independently-run music chain), crates to dig through at flea markets the world over—even Myanmar, the former pariah state just now treading towards democracy, opened its first record store in the capital of Yangon. And there's my favorite, The Thing in Brooklyn, where it sometimes feels as if the head of A&R for Def Jam has dumped 30 years worth of promo 12″s into a cramped junk shop.
With the recent flood of reissues and brand-new vinyl on sale at airports and Urban Outfitters, record stores can feel quaint—what was once a thrilling hunt for rare finds is now a few clicks away on Discogs. This isn't a treatise on the vinyl revival, that's been written before. This is a celebration of some of the finest purveyors on this planet, as selected by labels on Bandcamp, and paired with a recent release from each.
—Ally-Jane Grossan 
Amoeba, Los Angeles, CA
Merch for this release:
Vinyl LP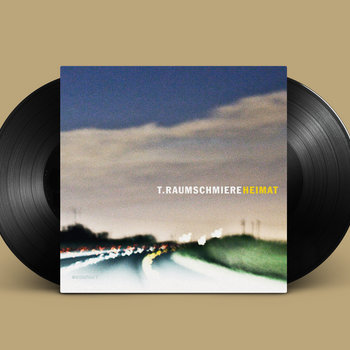 Amoeba in Hollywood is one of these stores I can spend hours (and way too many dollars, of course) in. They meticulously cover about every existing genre of music in both first- and secondhand. My favorite corner is the comprehensive film score section with the adjacent weirdo/obscure/library section. The latter is the kind of place that makes me feel like I know nothing about music. There's so much to discover.
—Michael Mayer, A&R/Owner, Kompakt Records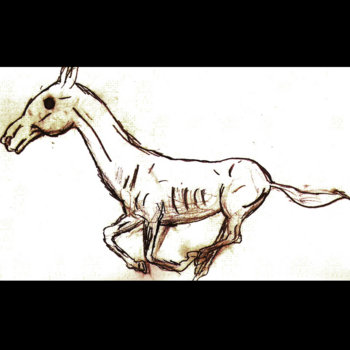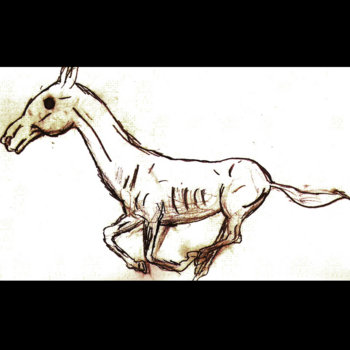 Armageddon Shop in Cambridge rules! It's a little basement/dungeon shop that carries a great selection of indie/punk/metal/weirdo records. They have tons of small press and self-released records that you really can't find elsewhere. Armageddon replaced Twisted Village sometime in the early 2000s, so the store now has different owners than I remember. But on the shelves, it feels unchanged. In high school, it was the only place you could find the stuff from Load Record outta Providence and things of that nature. I can tell the shop is still scratching that same itch, covering more than just New England bands.
—Cyrus Lubin, U.S. Director of Distribution and Production, Domino Records; Owner, Famous Class Records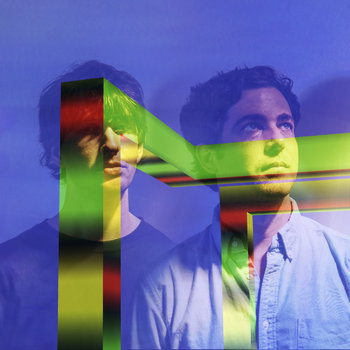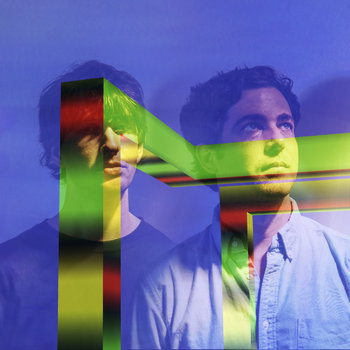 Merch for this release:
Vinyl LP, Compact Disc (CD)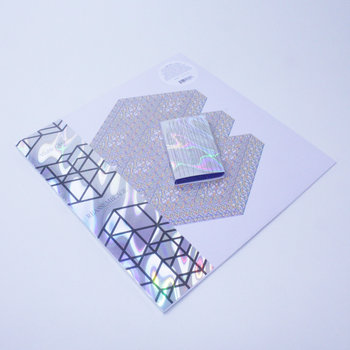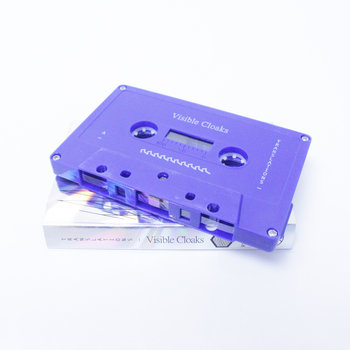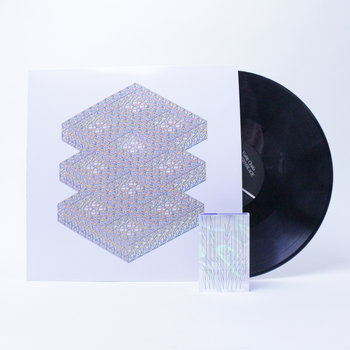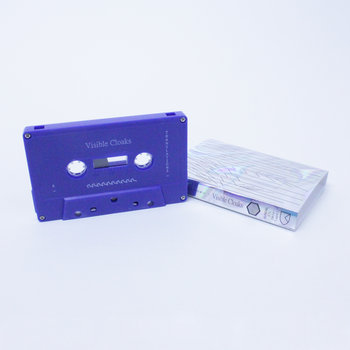 Been Around Records & CDs was formative to my record obsession—it's a tucked-away storefront in Little Rock, Arkansas that's been there for years and years. John, Been Around's owner, didn't care much for the punk rock that I'd bring to the counter as a junior high fanatic, but was quick to point me in all different directions of 'strange' when my listening veered towards Devo and The Residents. It was easy to spend an entire day going through the floor-to-ceiling shelves in search of unusual sounds. I haven't been in years, but owe a small but invaluable part of my collection to Been Around.
—Matt Werth, RVNG Intl.
For its size, the NC Triangle of Raleigh, Durham, and Chapel Hill/Carrboro has an abundance of independent record stores, and they all carve out their own li'l niche. It rules! That makes it kind of tough to pick a favorite, but I probably find myself at Bull City Records more than the others. This is partly because of its proximity to my house, but mostly because Chaz is not your standard-issue record store clerk; he's more like a small-town pharmacist. Swing through his cozy store, give him something to start with, and chances are he'll recommend your new favorite record.
—Mike Caulo, Publicist, Merge Records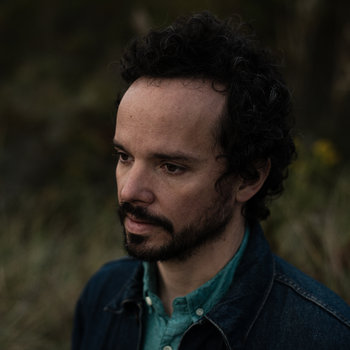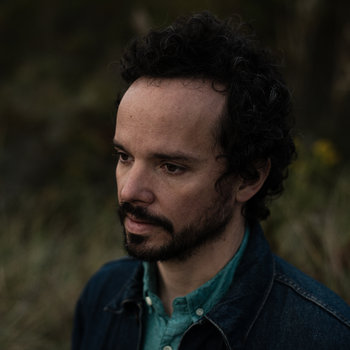 Merch for this release:
Vinyl LP, Compact Disc (CD), Cassette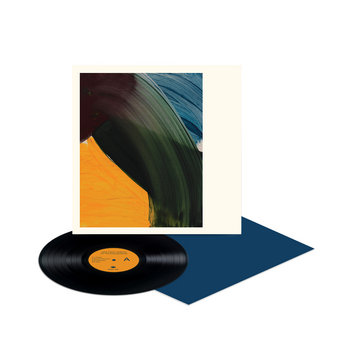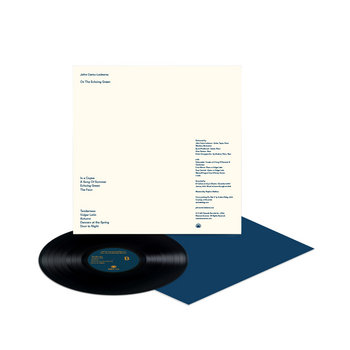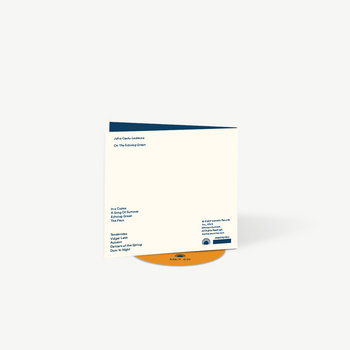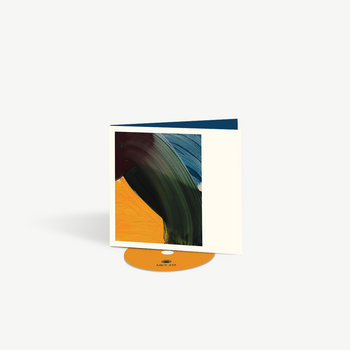 My secret litmus test is: If dude-behind-the-counter says, 'Let me know if I can help you find anything!'—I'm already annoyed. I wonder how many other female-identified folks find themselves feeling a bit defensive in the indie record shop environment, too. Anyway, Mike, Ben, and Nate are the kindest most unpretentious homies around. Their New Arrivals bins are constantly full of good stuff, and since everything is so reasonably priced, it moves fast and is replenished quickly. Very hot Dance/Electronic section, if you're into that, but you can go deep on any genre really. Mike is currently helping me complete my girl group/Phil Spector 45 collection. Simply the best!
—Rachel Barnhart, Project Manager, Mexican Summer; Co-founder, Soap Library
Merch for this release:
Compact Disc (CD), Vinyl LP, Cassette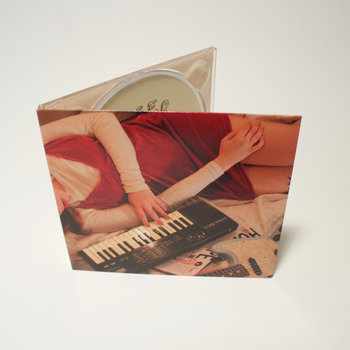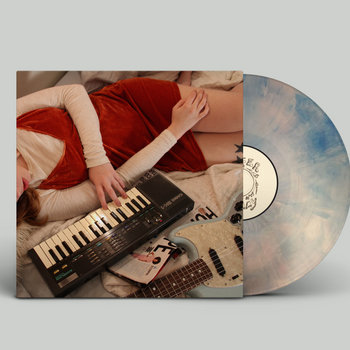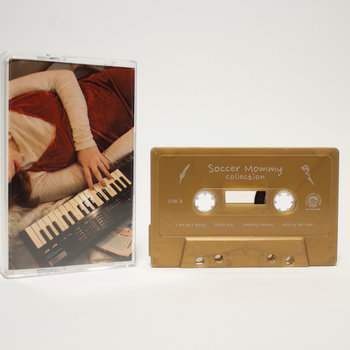 There's something about your hometown record store that separates it from others. Maybe because you've flipped through the racks so often it feels like an extension of your home collection, or perhaps it embodies the look and character of the town you call home. David Swider, owner/main dude at End of All Music appreciates the ins and outs of a good record store, and you get the feeling that, when you're in the store, you're experiencing the best of the best. Funk, soul, rock, hip-hop, jazz, gospel, folk, local, regional, international; you'll need a quick few fantastic hours to take it all in. Recently, David produced a record involving Bonnie 'Prince' Billy, Adam Torres, William Tyler, and Patterson Hood—each contributed new, original music, to benefit the Southern Poverty Law Center. It's a beautiful record, sounds amazing, and makes your heart feel all nice and stuff. What more is there?
—Peter Wiley, Director of Distributed Labels, Fat Possum
Merch for this release:
Vinyl LP, Compact Disc (CD), Cassette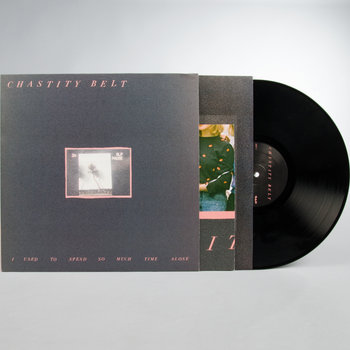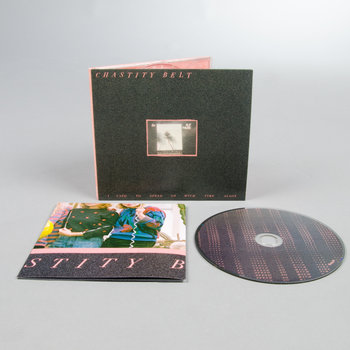 Everyday Music is definitely my most-visited store. There are smaller shops that only carry the dankest of the dank, and megastores that you can get lost in that seem to have everything. But I like Everyday because every time I go in, I find good, reasonably-priced records, in good condition. I can also walk there from my apartment, which is very tight.
—Matt Kolhede, Digital Sales and Media Coordinator, Hardly Art; Co-Owner, Help Yourself Records 
Merch for this release:
Compact Disc (CD), Poster/Print
Friends regularly roll their eyes at me when I say that the record stores are my favorite thing about music in Portland, but we're home to some pretty fantastic places including Mississippi, Little Axe, Music Millennium, Musique Plastique, Jackpot, Everyday Music, Crossroads, etc. that any city would be lucky to have. All of these stores rule, but my personal favorite is Exiled Records. Their selection realllllllly works with my 'weirdos-only' policy. They have label sections for killer underground labels like Siltbreeze and Sublime Frequencies, a fantastic selection of back issues of cool mags like Popwatch and The Wire, and rare old 7-inches by artists like Royal Trux, Boredoms, Sun City Girls, etc. I regularly find used records that I've spent years looking for here, including Maureen Tucker's Playin' Possum and a CD copy of Unrest's Cath Carroll EP (check out the insane 30+ minute version of "Hydroplane"). Scott and Lindsey will always have a special place in my heart for helping me track down Scharpling & Wurster's Rock, Rot & Rule on vinyl after I unsuccessfully visited 10 different stores in search of a copy on Record Store Day in 2014. They also have a great in-house record label that has put out records by fantastic artists including the Great Unwashed, Lavender Flu, and more! Highest possible recommendation.
—Benjamin Parrish, Kill Rock Stars (I've been here 12+ years and never had a job title. It's weird, but I love it.)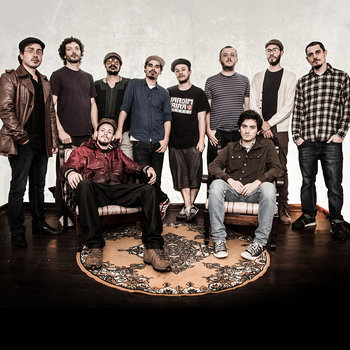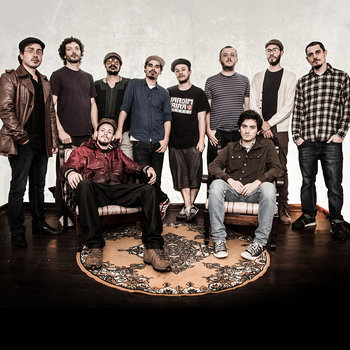 Merch for this release:
Compact Disc (CD), Vinyl LP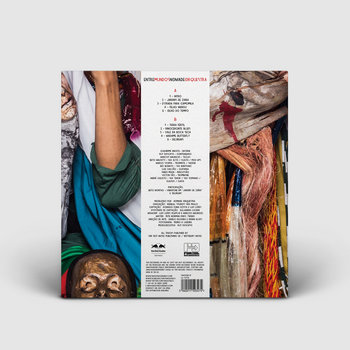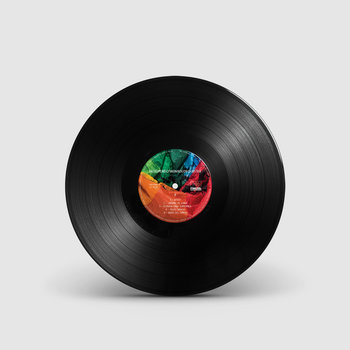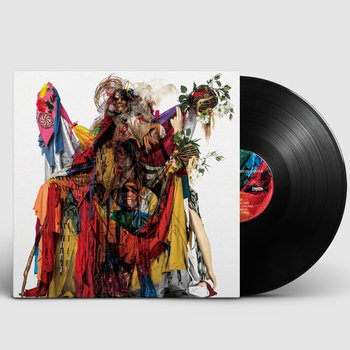 This is definitely my favorite shop. They simply have the best prices in Japan and the best selection of rare grooves without resulting in you going stir crazy, 'cause there are too many records. They know their music inside out, all types and styles. The service is excellent and you can play any record. They have many rare records with decent price tags.
—Joe Davis, Owner, Far Out Recordings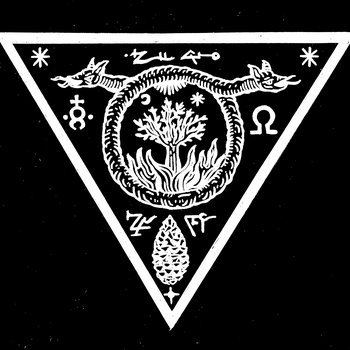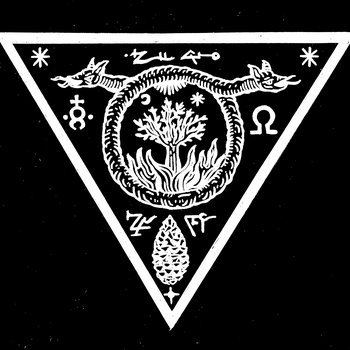 Merch for this release:
Vinyl LP, Compact Disc (CD), T-Shirt/Apparel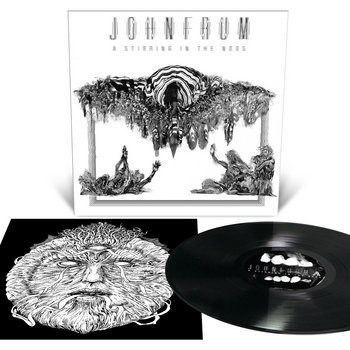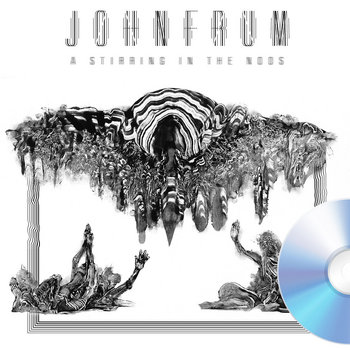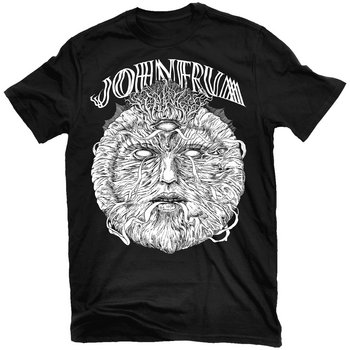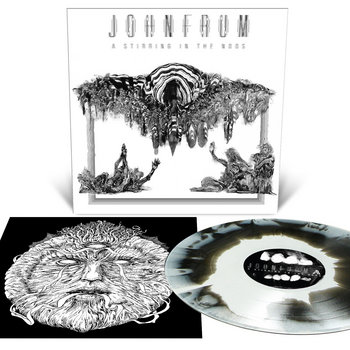 Long In The Tooth is the perfect example of an unpretentious, authentic indie record store, and the reason why local shops can still thrive and exist. The owner, Nick, is extremely passionate and knowledgeable about so many genres of music and his curation of new and used LPs, rarities, books, cassettes, and even CDs is impeccable. This is a place where you won't be judged on the T-shirt you're wearing or what you bring to the counter, which is probably why it's easy to spend a couple of hours digging through the crates.
—Bob Lugowe, Director of Marketing, Relapse Records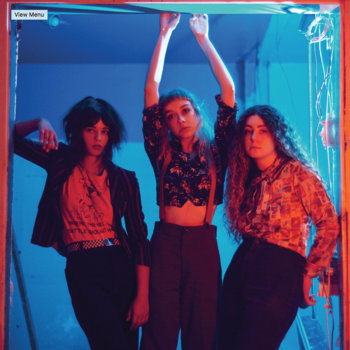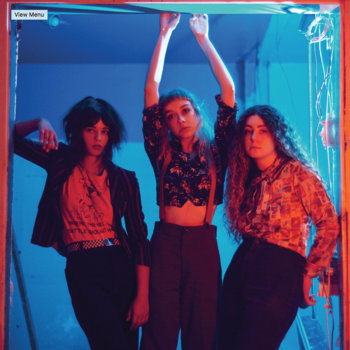 The new location is off the beaten path and makes no attempt at frills, but that's been part of Mono's appeal since its original Echo Park location. Quality records priced to keep moving means customers come find this place (even if there's no sign on the door). Their layout is sleek and uncluttered, which makes finding things you didn't think you needed particularly easy.
—Nate Nelson, Co-owner, Innovative Leisure
Merch for this release:
Vinyl LP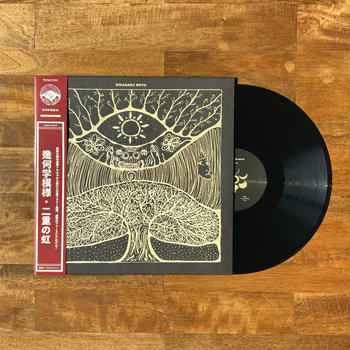 They have a really wide selection from a lot of genres ranging from punk, metal, psych, folk, and experimental music. The reviews are great and the description of each record has so much helpful information.
—Go, Guruburu Brain
PDQ Records in Tucson, Arizona is by far my favorite record store. This is the spot to spend a stoned afternoon digging in before heading home to chop, mix, and listen to finds. The store is dedicated to vinyl first, and has one of those monstrous main room collections you only find in a few spots, and also has side rooms with ridiculous 45 collections. This isn't an overly-curated, trendy main street boutique with only new wax; this is a central, well-cared-for warehouse of music near the quick-loan joints and Karamelo King taco stand with an unparalleled collection of wax.
—Michael Tolle, Founder, Mello Music Group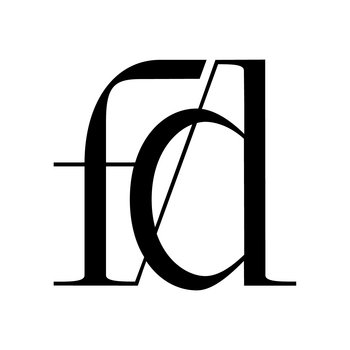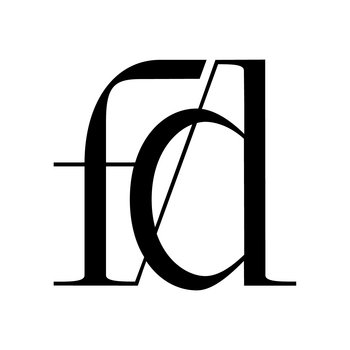 Three to five sentences on why it's my favorite store: For one, their stock is so well curated. I manage to find some long lost gems in their used 7″ bins every time I go. It's women-owned and operated (big ups Lauren Reskin and Emile Milgrim), and they sling delicious coffee to boot. Miami is my hometown so I'm lucky I get to visit Sweat a few times a year.
—Jessi Frick, Owner, Father/Daughter Records
Merch for this release:
Compact Disc (CD), Vinyl LP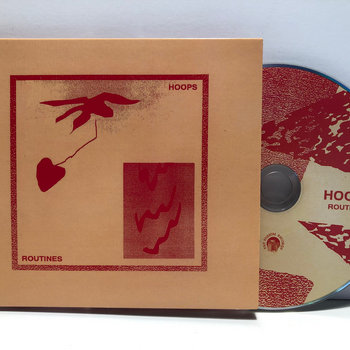 Wooden Tooth is the fruit on a prickly pear cactus. Amazing, knowledgeable staff with the best selection of everything. They've reached far and wide to bring the pinnacle, most ultimate, bedazzled collection of bangers to the Old Pueblo. They've also put out great local albums on vinyl and cassette on their own label bearing the shop's name. Great art, great people, great selection, great vibes, great smells, great feels.
—Kieran Danielson, Sales Rep (La Croix Boy), Fat Possum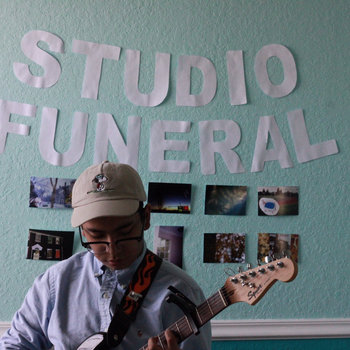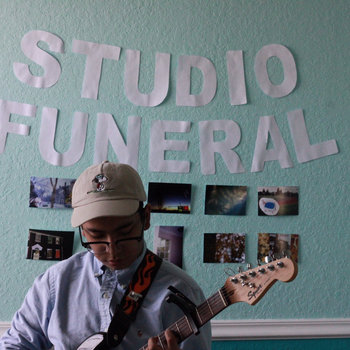 Merch for this release:
Cassette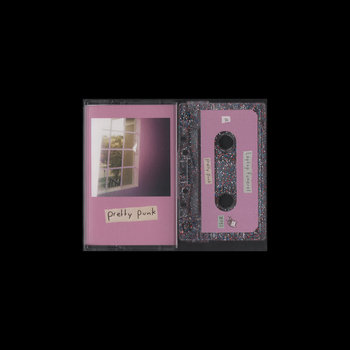 When I first came across this cassette store in Japan, I fell in love with it instantly. It makes me so happy there are people who are willing to go full analog in this digital era. I was so happy to have tapes there together with many label mates from all over the world. I hope I will visit this cassette heaven again. Beautiful space with beautiful tapes.
—Filip Zemčík, Owner/Founder/Manager, Z Tapes