LISTS
Creative Control: A Guide to Rapper O.C.'s Essential Catalog
By Pete Tosiello · October 04, 2017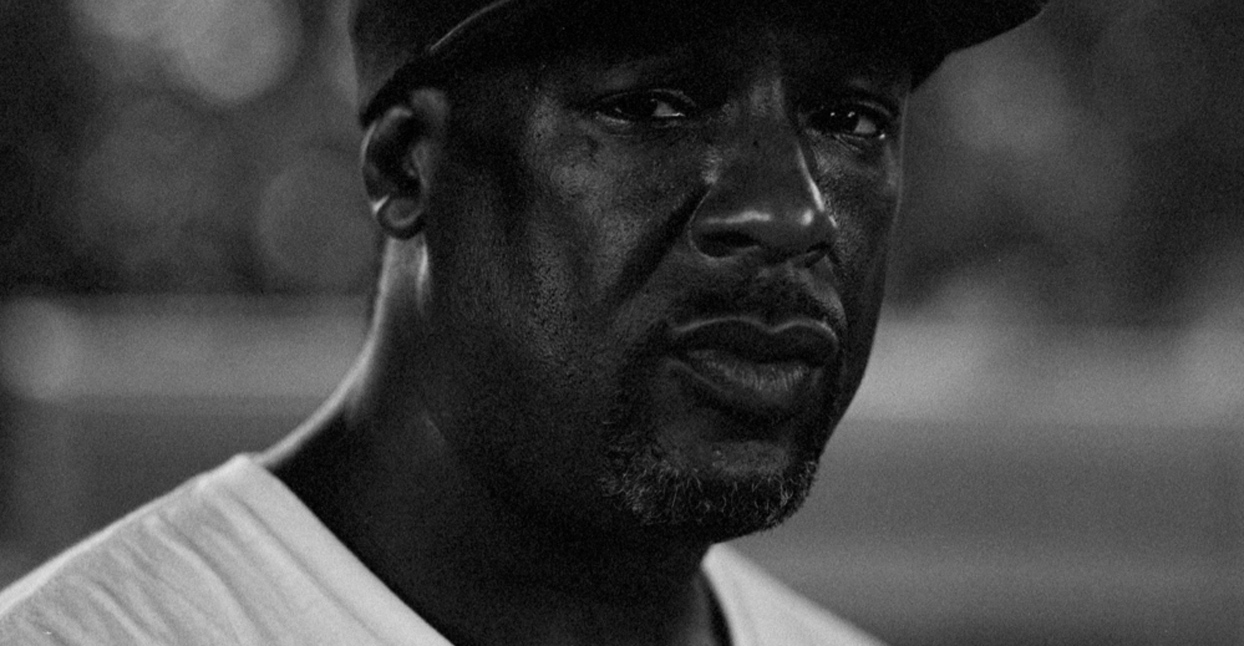 The intro to O.C.'s 1994 album Word…Life, one of New York's most fully realized rap debuts, gave listeners fair warning: "Get your ears ready for creative control / 'Cause no one's gonna tell me how to sell out my soul." That credo has held true for the past two-and-a-half decades where, across several projects, O.C. has been one of rap's most acrobatic lyricists.
Word…Life was a focused triumph of vivid storytelling and street-tested punchlines, full of somber moments that felt impossibly wise for a 24-year-old still figuring out life. The following year, O.C. and producer Buckwild joined fellow New York luminaries Big L, Diamond D, Fat Joe, Lord Finesse, Showbiz, and A.G. to form the Diggin' in the Crates collective. From there, O.C. was hand-picked by Clockers director Spike Lee for the second assembly of the Crooklyn Dodgers supergroup. Jewelz, a treasure trove for East Coast purists, arrived in 1997, featuring a dream team roster of producers and guests.
The new millennium saw O.C., who was raised in Bushwick, Brooklyn and Jamaica, Queens, outlast not only many of his '90s peers, but a procession of beloved yet doomed labels stranded some of his seminal records. Beginning with 2005's Smoke and Mirrors, the latter half of his discography is comprised of full-length collaborations with friends both old (Mike Loe, A.G.) and new (Apollo Brown, Ray West). On the eve of his latest release Perestroika, a Cold War-themed romp recorded with Connecticut rapper Apathy, O.C. granted rare access to the O-Zone and told the stories behind his legendary catalogue.
Word…Life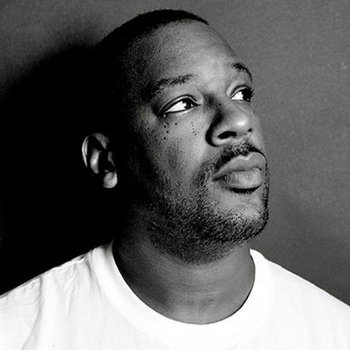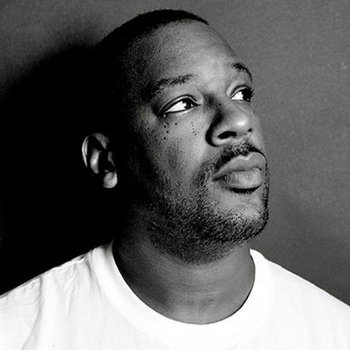 "A lot of that record is demo music from prior to my getting a deal. I did 'Fudge Pudge' with Organized Konfusion in '91, and didn't get a deal until two and a half years later. During that time I was doing a lot of demo work, 'O-Zone' being one of those records. A lot of the stuff on Word…Life, I transferred from old music to new music once I started working with Buckwild.
"Buck and I clicked right away—it was like we'd known each other forever. We met on the Source Tour with Lord Finesse. I was traveling with Organized Konfusion, and Finesse brought Buck on a few dates. MC Serch was there too, and he figured out that I wasn't the third member of Organized Konfusion. He signed Nas first, and I was the second artist signed to his production company Serchlite Music.
"We've all heard the saying that history repeats itself—certain events, politically, socially. I didn't know certain elements of Word…Life would be so relevant to this day. I'm surprised, but then again I'm not. Like, 'Constables,' of course, that's been going on forever. 'Time's Up' was just pointing out some of the music being made at the time. Instead of people telling the truth about their experiences and their lives, the easy way out was, 'I get a lot of women' or 'I pull my gun out,' and that was just so cliche. At the end of the day, I don't want hip-hop being looked at as some gangster shit. There's always two sides to a coin."
Jewelz
"After Word…Life, DJ Premier took me out for my very first overseas run in Japan. I'll never forget, it was me, Premier's DJing for me which is still surreal, Lords of the Underground, and Biz Markie was hosting. What's crazy is when I look back, Lords of the Underground taught me how to perform. Them dudes would crush you on stage, their energy was so ridiculous. Being that I had Premier for that particular tour run, I was OK, but DoItAll and Funke taught me breath control and how to work the stage. Do is the storm, Funke's the calm, but together, nobody could mess with them. It was like, damn, I got the headline just because Preme was DJing for me, but they were the real headliners, it was obvious.
"On Jewelz, the game chose me. People didn't want to deal with me on my first album. It wasn't nothin' personal, but thinking about it, I had to prove myself. It's a proving ground, especially in hip-hop. Around that time you had Illmatic, Redman, all these incredible albums, Large and Main Source, this is what I had to compete with in my era. Me and Buck had no choice, we had to do that first album by ourselves. But after that, people were more prone to seeing my direction and it just fell into place.
"In that three years from Word…Life to Jewelz, there was change in my life, period. You're not the same person when you wake up the next day, in a sense. It was just a different energy, and I had the people around me. That album came together because of Buck, Premier, Mr. Walt, Show, and Finesse. Freddie Foxxx taught me so much in the studio—I was still new.
"For me, each album is a like a chapter in a book. If you listen to Ready to Die and then listen to Life After Death, it's night and day. Big couldn't make another Ready to Die because of how much his life had changed. Growth is a process everybody shares, but some people deny it."
Bon Appetit
"Bon Appetit was me and Buck again, but that was a crew effort. We was all in the same studio, D&D, so people would come into each other's rooms, poke their heads in, sit down for a little while, and help with the direction of the projects. Premier and Guru were in one room, Jay and the Roc-A-Fella guys in another room, Beatminerz and Smif-N-Wessun in the lounge playing pool, it was that kind of atmosphere.
"That was my Blueprint, Bon Appetit—both albums were being done around the same time. I know Buck even had sessions with Hov and Kanye around that time. I captured something, and it took people a long time to pay attention to that album. That's why I say it's my favorite album."
Starchild
"It wasn't finished. The guy Marlon I did it with on Brick Records, it was his album. Marlon's my man, he was just antsy. I was like, 'Yo, the record's not finished, B! Let me tweak it!' It was a work-for-hire, it's his record. I guess he figured, I paid him, it's cool.
"Now, fast-forward, the record is in demand. It's a cold record, it's dope. There's some things I would have changed, but I guess we say that about all our records. That cover, though. I'm like, that ain't even my character, that's not me! I'm not a b-boy. The big sneakers with the paint…but, shit, people love it."
Smoke & Mirrors
"Smoke & Mirrors I did with Mike Loe, he's been around Diggin' from day one. That was a therapy record. It just happened that I had a relationship with Dom and the whole Hiero, that's my peoples. They were like, 'No disrespect, but can we approach you about doing a deal on the label?' I laughed at it, like, of course I didn't feel disrespected. They flew out here, we met up in the city, went out to eat, and they were like, 'We're trying to pitch you.' I'm like, 'Man, it's cool, we're family.'
"They taught me something. They're the first people I saw tour with their own buses, pay for their own day rooms and hotels. They own a giant compound in the Bay where they make their own merch, they got a recording studio, you go upstairs you might see George Clinton or E-40 just chillin' out. Very smart business-wise, I love and respect these dudes for showing me a different road.
"We went on a promo tour, and we actually just missed Katrina. We were doing the House of Blues in New Orleans, they had two stages, Lyfe Jennings on one side and the whole Hiero on the other side. Remember, they had their own bus. I think Lyfe Jennings left right after the show at 2:30 that morning, and we left close to 4am. We got up to North Carolina and it started raining, two days later we got to New York and the hurricane hit. So that album holds some shit for me.
"I was growing up, I was in my mid-30s. People want to feel like you're personal with them, and that's what I did."
Oasis with A.G.
"I was seeing a lot of comments and shit. People talk about fallin' off, I don't know what that is. For me it's like, you either get better or you don't. And I really take what I do seriously, this is my life.
"Oasis was just me and A doing what we do, and we're a lot alike. There were times I wasn't there when he recorded. I would come in, he or Show would play the record, and if I felt there was a need for me to be on it, I would get on it. If I felt like he bodied it, I was like, 'I'm not touchin' that shit, you bodied it, I can't follow up.' And vice versa—we both had solo records on there, and A felt the same way. I did 'Contagious,' and A was like, 'I ain't gettin' on that record, you bodied that shit.' When he did 'God's Gift' I was like, 'You embodied what you envisioned on that joint, why overkill it?'"
Trophies with Apollo Brown
"Working with Apollo, that shit was easy work. I wrote the album before they flew me out, and recorded it in less than eight hours. Me and Apollo made a bet—he picked me up and was like, 'I'll take you to get something to eat if you're hungry, and we can go to the studio from there.' I was like, 'Cool, I'll probably cut like seven or eight records.' And he was like, 'Word? OK, wanna put your money up?'
"Fast-forward, we're in the studio, and I'm on the seventh record in a matter of two hours. I told him if he heard something I wasn't doing right to stop me and I'd go back and fix it. He stopped me, he's like, 'Yo, I apologize.' I'm like, 'What you talkin' about, you shoot some spitballs on me or something?' He's like, 'Yo, what you're doing, that's amazing.' I'm like, 'Yo, everybody from my era had to work like this because we was paying $200 an hour in reel-to-reel analog studios, there wasn't no time to waste. I'm not the only one that do this!' And he's like, 'Well, you're the only one I've seen do this, that's some other shit.'
"I think each album gives you another life, so any experience that gives me another life in the recording business is dope. I'm proud of that. I've had to learn to balance quality and quantity in the past few years. I've got a lot of music, and that's what we have to do in this fast-paced game right now. Everything is basically disposable, so you have to make sure it's quality first, and quantity to keep up with what's going on.
"But I think some traditions you don't break. P.E. had the Bomb Squad, EPMD had EPMD. Certain things you just don't change up the model. For some things, people can have different producers and things of that nature, but I don't think it gives a cohesiveness to the album, when you're listening to three different producers' sounds or 20 MCs just for features on there. It don't give the album a cohesiveness, and it don't give it no life, long life. I think everything I've done up to this point, it has life. I mean, 20 years, that says a lot, in the music business."
Ray's Cafe with Ray West
"Ray is a genius. What I love about Ray is, we sat down and had a conversation, and that's how the records got done. Out of every conversation we had, we recorded one or two records and would call it a night. We had a conversation about 'Ray's Cafe,' the title joint. It was just like, that's what we're gonna talk about, let's set a mood for it, like we was in a cafe, you owned a cafe. You're a cafe owner and people are comin' in, not paying attention to who you are but they're listening to the music, boppin' their head as they walk past. Just setting a tone for the music. He picked the samples—I thought he was a little crazy at one time, just listening to what he do, but dude is a genius.
"It was just fluidity, conversations. Ray would smoke me out—I don't smoke weed, but I'd be sitting there high, zoning, and we would just look at each other and go, 'Yeeeaaahhh,' on some Cheech & Chong shit. When we were recording, I'd want to redo or remove stuff, and he'd be like, 'Yo, leave it.' I would start to overthink, maybe out of paranoia, being high or something. I'd be like, 'Yo, I think I gotta add an extra bar here,' and he'd be like, 'Nope, leave it, O.' And I'd leave it, I'd trust him."
Same Moon Same Sun: 1st Phase
"The truth is in the title. We all live under the same moon and the same sun, I don't care how much money you got, I don't care what color you are, what social status. At the end of the day, we're all going back to the dirt. We all share basically the same things in common, in life, but people feel like they don't. I get upset, you get upset, I laugh, you laugh. People feel like we're different, and it's like, we're not so different.
"It goes deeper than that, because you deal with religion, you deal with politics, and that's where everything becomes a blur. People ask me what Same Moon Same Sun means, I'm like, we live under this shit. I didn't even put my face on the album cover, I've got the moon in the front and it's eclipsing the sun. I'm just writing what the universe is telling me. We're all part of the elements, man—earth, water, fire and air. Ain't no deep shit about it.
"I'm working on Phase 2, it might be an EP. It's gonna be the lighter side of the first one, just to lighten up the blow a little bit. Once people get the whole collection, they'll understand what I was doing."
Perestroika with Apathy
"Ap's another genius, man, he made my job easy. We merged as a unit. I always fucked with him, calling him a white Kanye, crazy, all kinds of shit. He's a super overthinker. When you listen to an Apathy track, it's probably a record that's been mixed over 20 times, because he's a perfectionist.
"I remember KRS-One saying years ago that if you talk things into fruition, they'll happen. This Russia shit in 2017, I mean, it's something we've all seen coming. By that I mean, the Perestroika concept relates to people all around the planet. All the things they went through during the Cold War, it didn't just have to do with Russia. I done been around the world, Ap's been around the world, I see the same shit in Istanbul, same things that's going on in Russia that's going on in America. We all see the same things—everything falls under the same umbrella. Now I'm back on Same Moon Same Sun.
"Ap's a huge D.I.T.C. fan, a huge hip-hop fan period. I get him mad now, because I'll give him a compliment, and he'll be like, 'Nah, you buggin'.' He thinks I'm bullshittin'. I'm like, 'Eat it, we're on the same level!'"
—Pete Tosiello