LISTS
A Guide to the Prolific Rap, Punk, and Soul of Pink Siifu
By Max Bell · July 23, 2018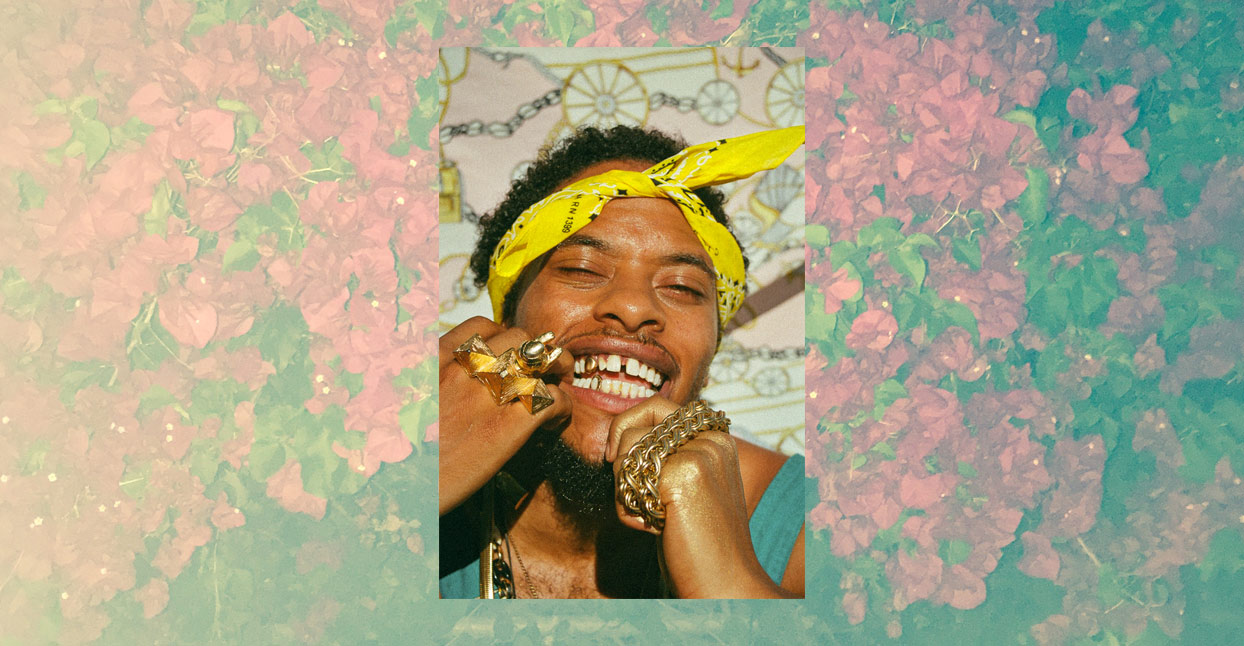 No one will ever accuse Pink Siifu of making the same album twice. His prolificacy stems from his affinity for a wide variety of genres, including rap, neo-soul, and, more recently, punk. "I really have to [make music every day]," says the 26-year-old rapper/producer/singer born Livingston Matthews. Though he's lived in Los Angeles since 2013, Matthews is spending the summer in New York with the hope of exploring more musical possibilities. "When I'm here, I have a different creative energy," he explains. "There's a lot of black and brown people here, so there's cultural inspiration, too."
Since 2014, Matthews has used several monikers to drive his creative inspirations—the names "Pink Siifu" and "iiye" being the most prominent. Given the diversity of each project, genre tags are as subjective as they are reductive. Also, due to the low fidelity of many of his recordings, Matthews's music requires headphones, a quiet place, and complete immersion. As iiye, he chops dusty loops from countless genres with an SP-404, splicing in film clips like some indecipherable code. As Siifu, he raps, sings, and finds new ways to make them intersect. When rapping, his cadence and voice sit somewhere between the deep growls of vocalists zeroh and Gonjasufi: he spits intricate, streams of consciousness that stretch syllables to their extremity. When singing, he moves from a husky grumbling to a throaty, amorous mid-range similar to that of Anderson .Paak. Finding the parallels between projects requires several listens, as Matthews moves from one lyrical topic to the next with little hand-holding. He is a ceaseless wanderer, someone for whom the journey remains the end.
Born in Birmingham, Alabama, Matthews moved to Cincinnati during his childhood. A drummer in his high school band, he first began writing poetry and rapping during his freshman year of college. When college proved untenable, he dropped out to pursue rap under the name Liv Martez alongside several rappers from Cincinnati.
As is often the case with young groups, Matthews's group split shortly thereafter. Weary of the violence and hardships he witnessed and experienced in Cincinnati, Matthews moved to Los Angeles. Though he was essentially homeless upon arrival, he embedded himself in the local independent music scene, befriending and collaborating with producers like MNDSGN, Swarvy, and Ahwlee. Since then, he's lived a nomadic but no less productive life, residing in various parts of Los Angeles (Santa Monica, El Sereno) and releasing records several times a year.  
If you're discovering Matthews's music for the first time (or even if you've been following), moving between these sides—via the dozens of releases he's divided between the above-mentioned names and amongst a few groups (like B. Cool-Aid)—can be daunting. To aid that endeavor, ahead are 10 essential records. These selections encompass his range as a musician and display the best of his talents. When told about the selections for this article, Matthews agreed with all of them. His only request was that we mention his 2014 VCR@aol.jazz project, A decade's letter to the Galaxy. And while this piece was being written, he dropped yet another project: a vast, 25-track recording called ensley. If one thing's for certain, Matthews is working on new music all the time.
The first Pink Siifu release, .UaReL. (URL) begins in space, with laser-like blips and film clips about "the future." This cosmic intro signals the album's strange, open, and markedly minimal productions. Horns echo from other dimensions ("Vegeta"), crying blues guitar is buried beneath static ("PharaohLostInAmerikkka"), and muted, off-kilter drums sound like afterthought ("Goku"). Lyrically, however, .UaReL. is rooted in the joys and pains of our turbulent, gravity-bound world. "Timeandluv" is a traditional, lust-centric R&B song. Here, Siifu's slow, raspy croon, which is somehow both sensual and broken, complements the warm production and almost DJ Screw-like tempo. Later, Siifu contrasts physical pleasures with a three-song suite that moves from vivid depictions of police violence ("forest/park") to the corporeal horrors of slavery ("slave song"). On "Goku," the middle track in that triptych, he raps fervently, warning of pistol-grip retribution as he wraps his voice around the sparse percussion and creates new rhythms between it. Ultimately, .UaReL. establishes both Siifu's rejection of the traditional (in song structure, cadence, and melody) and his unending examination of black life in America.
Allway[v]ez, like most iiye projects, is a mixed bag. Subaqueous, dream-like loops screwed to double-cup viscosity ("gkfamcity") sit beside quasi-industrial beats dominated by crashing, metallic percussion ("raplip wave"). While many beats feel like the amorphous beginnings of something more fully realized ("jacklip wayez"), iiye blends seemingly incongruous ideas into one whole. Allway[v]ez also features "fk," which is one of the best early iiye/Siifu songs. Over hard drums and dirty low-end, Siifu raps clipped rhymes that exalt beautiful women and Shaw Brothers kung-fu flicks and malign sneaker-obsessed rappers. After streams of intricately stacked syllables, Siifu finishes with gravelly, half-sung koans. Stumbling upon this near-perfect synthesis of Siifu's talents is what makes sifting through each of his records entertaining and maddening.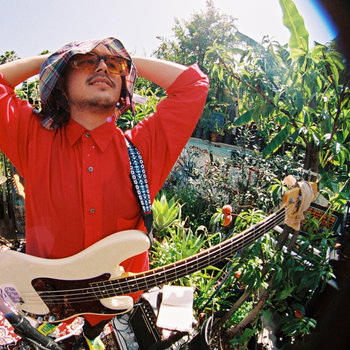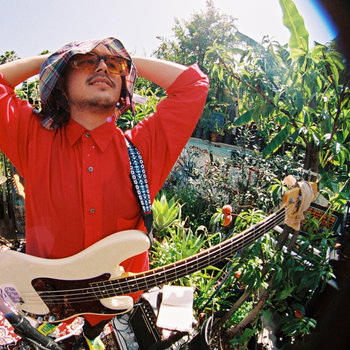 Next to 2017's BRWN, twothousandnine is Siifu's most well-known project; it's also one of his most cohesive and accomplished. Produced by Philly-born L.A. transplant Swarvy, twothousandnine is partly an homage to the raw yet ineffably smooth neo-soul of Voodoo-era D'Angelo. When Swarvy chops soulful loops and employs punchy, unquantized drums, he channels Dilla (or Questlove & co. channeling Dilla) better than most (see "Breakfast Flowers"). His truncated rhythms are kinetic, creating motion as much as they stir sensuous emotions. Siifu, however, doesn't attempt D'Angelo's inimitable falsetto. Instead, he sings in low, smoky register, poignantly chronicling everything from the pains of lost love ("Purple Kisses") to the struggle of surviving in the age of mass incarceration and unchecked police brutality ("fkthaJimCrow"). This is music for healing, the kind of record you play after you can't take any more of the timeline and turn your phone on silent.
Released prematurely to commemorate the untimely death of Siifu's friend Ben Rocklin, space ghetto is essentially a Siifu demo. As such, it sometimes feels bogged down by its length (24 tracks) and lacks purposeful sequencing. Still, there are too many insightful lyrics and successful sonic experiments to dismiss it entirely. On "where yo Ankh at," for instance, Siifu outlines the distinction between hatred and an opinion, pushes his listeners to study Ancient Egyptian deities, and more. And on "changes," Siifu's graveled musings take a backseat to the track's languid, trumpet-driven blues. These two songs, like the best on space ghetto, display Siifu's abilities as a writer and musician. He knows when to shine and when to blend in.
Iiye projects are generally scattershot and uneven. Grden.1, however, is the rare iiye record that approaches cohesion. Intended for stoned languor, these relaxed and minimal beats follow a familiar, albeit potent, formula: bright soulful loop, drums, bass—repeat, inhale, and pass to the left. If Siifu's predilection for sequels remains, grden.2 should arrive soon.
The third volume of iiye's black food is, like the rest of the trilogy, a loose concept record organized around his ideas about the literal and figurative food that sustains black people. Mostly comprised of loops and clips from black music and films, black food 3 doesn't fit neatly into any category. Beat tape, instrumental record, spoken word—none feel entirely apt. Ultimately, it is an unfiltered aural approximation of iiye's mind, the track titles (e.g., "jamaican food, gospel and cry all day") and samples bringing us as close as we can come to inhabiting his consciousness.
While the sexually explicit cover and titular track would suggest otherwise, head has little to do with fellatio. With cadences that walk the fine line between rap and spoken word, Siifu admonishes narrow-minded fans for expecting artistic redundancy ("passport"), details the hazards of navigating the hood ("wrd."), exalts marijuana as a salve for daily trauma ("linez"), and much more. His free-associative verses can seem unwieldy, but connecting the dots is rewarding and illuminating.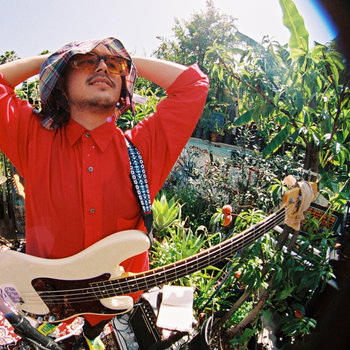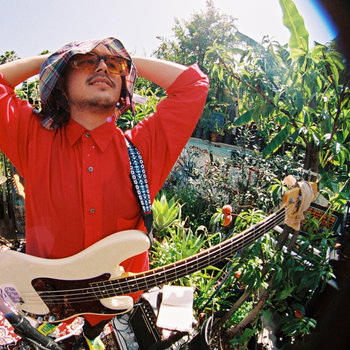 Composed for Mass Appeal's Rhythm Roulette series, the two tracks of Halos / Bills affirm Siifu and Swarvy's excellent chemistry. On "Halos," Siifu's clever wordplay ("Blacker than chaos / Black out the chaos") and sultry, gritty voice, which occasionally sounds a little like that of Anderson .Paak, proves the perfect complement to Swarvy's warm Rhodes keys and heavy, driving low-end. And on "Bills," backed by glowing and jerky boom bap, Siifu moves effortlessly from densely-worded raps to laconic soul. If you need two songs to play alongside tracks from NxWorries, Halos / Bills is the correct choice.