LISTS
Inside the Velvet Room: Six Releases Inspired By "Persona" Games
By Max Cohen · July 16, 2020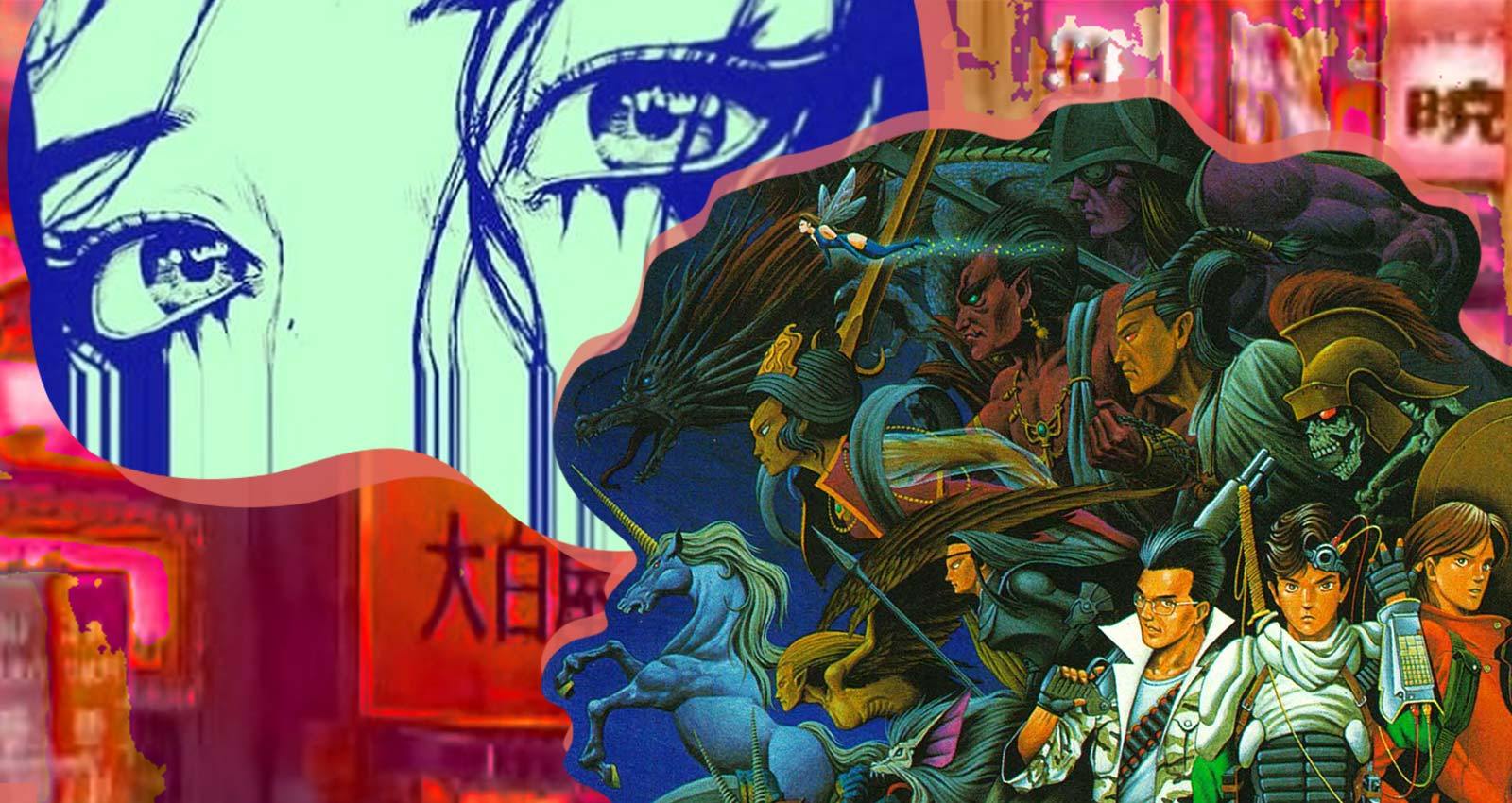 The Persona series has always been about big, hip, teen feelings. A spin-off of the Megami Tensei video game franchise—a sort of demonic ancestor to Pokémon that's been going strong in Japan since the 80's—Persona separated itself from the grandiose, world-spanning narratives of its forebears by narrowing its focus down to a handful of high school kids making their way through a modern-day, demon-infested Japanese town (or "American" town, for those who played the infamous '90s localization).
While the first two Persona games were more-or-less standard (albeit excellent!) JRPGs, the series really found its stride with its breakthrough third entry. Rather than the standard JRPG fare of overworlds and quests, Persona 3 focused on the daily lives of its high school protagonists. By day, players would go to class, eat giant burgers, and flirt with the student council president; by night, they'd delve into Tartarus, a mysterious dimensional dungeon, to take on the violent fragments of all the world's ills, with the help of their Personas and the power of friendship.
This addictive shift in gameplay was engaging enough on its own, but the real draw of the latter three Persona games were their impeccable sense of style, powered in no small part by the infectious soundtracks of Shoji Meguro. His unique brand of J-Pop, run through with elements of rock, jazz, and hip-hop, has given the games a sense of youthful verve and effortless cool that's made them a hit with musicians and composers for years.
With the recent release of Persona 5 Royal and the Steam port of Persona 4 Golden bringing the series back into the zeitgeist, here's a look at some of the freshest takes on the franchise's rich musical oeuvre.
Video Game Music Box has made a little cottage industry out of reinterpreting the (VGM) classics in their trademark chill, plinky style, with often dreamy, nostalgic results. But while their arrangements of Final Fantasy and Zelda music are pretty by-the-numbers, their take on Meguro's work is singularly fascinating. By snapping his jazzy syncopations to a steady 16th-note grid and reducing his complex arrangements to a single timbre, VGMB allows Meguro's melodic chops to really take center stage, showcasing a side of the composer that's often drowned out in the spectacle.
Sleeping Awake is hard to categorize—as they say in their bio, "Genres really mean nothing to me"—but you can hear elements of synthpop, industrial, trip-hop, and EDM running through all the tracks in their "Shin Megami Tensei"-inspired In the Shadows series. Unlike many of the albums here, most of the songs on Volume 5 aren't direct reinterpretations, but completely original works that either subtly reference past Persona and Shin Megami Tensei games ("Philemon Returns," "Avatar Tuner"), or sample classic quotes from the games ("Midnight Apathy"). But while Meguro's style isn't represented here, the style of the games themselves definitely is—the darkness, the neon, the melodrama, and the melancholy is all over these tracks.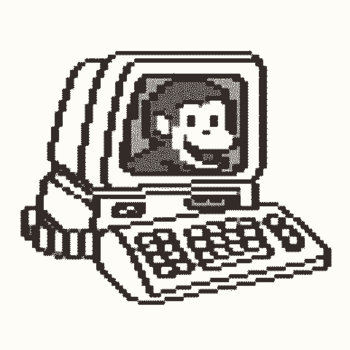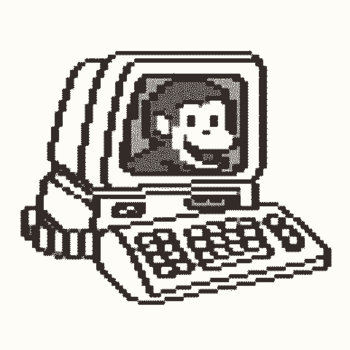 Before it was a massively successful series in its own right, Persona was a spin-off of a strange, post-apocalyptic, cyperpunk demon-collecting series called Shin Megami Tensei. Although its early games were never officially released in the West, the artwork and concepts were evocative enough to inspire this release from Percival Pembroke, a work of JRPG hauntology that is, essentially, fake dungeon music from the first SMT game.
Meguro wasn't the series composer back then, but it doesn't matter. This album is more about the lonely, haunting, psychedelic moods evoked by those games, and it's pure Pembroke all the way through: the anime abandonware vibes of vaporwave run through a filter of sad ghosts, darkness, and an uncertain future. In other words, a fitting tribute.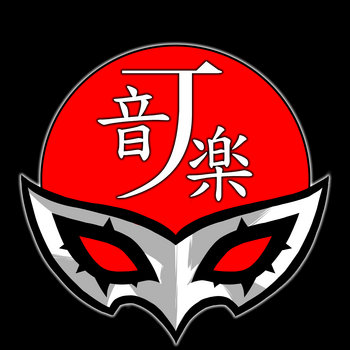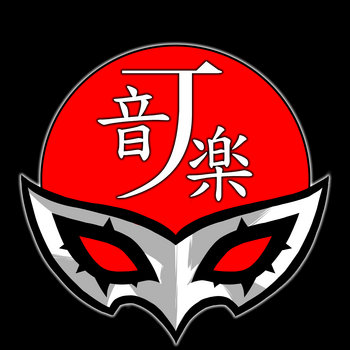 Meguro's jazzier inclinations took center stage with his soundtrack to Persona 5, and New York's own J-Music Ensemble spotlight that sound on their True Form: The Calling Card single. Their interpretation of "Wake Up, Get Up, Get Out There" turns the j-rock original into a soulful, hard-grooving shuffle that builds to a killer drum solo, while "The Days When My Mother Was There" delivers more of a melancholic R&B vibe. Together they give the effect provided by the title—in a way, these versions almost feel truer to the intent than the originals.
Another jazz reinterpretation of a track from the Persona 5 OST (again, it's a very jazzy score), Tournament Arc takes a track that's probably burned into the head of anyone who's played the game and manages to make it feel new again, with twinkling piano work, rich saxophones, and some whiskey-soaked percussion. This release is worth it just for the Morgana/"His Master's Voice" mashup album cover alone.
While the SMT series as a whole is no stranger to metal (see the battle theme from 2004's beloved Shin Megami Tensei: Nocturne, built around chunky riffage and industrial screams that smack of Godflesh), the genre is curiously absent from most of the Persona games. Luckily, VGM shredder FamilyJules is here to pick up the slack, delivering an absolutely massive rendition of resident Yakuza dad Munehisa Iwai's shop theme. The sheer range on display is impressive enough, as FJ moves from muted jazz licks to soaring hair metal leads at the drop of a hat. But the real joy comes from just how fully this cover transforms the low-key, breezy original into a genuine headbanger.