LISTS
The New Movement of Ontario Post-Hardcore
By Adam Feibel · October 14, 2021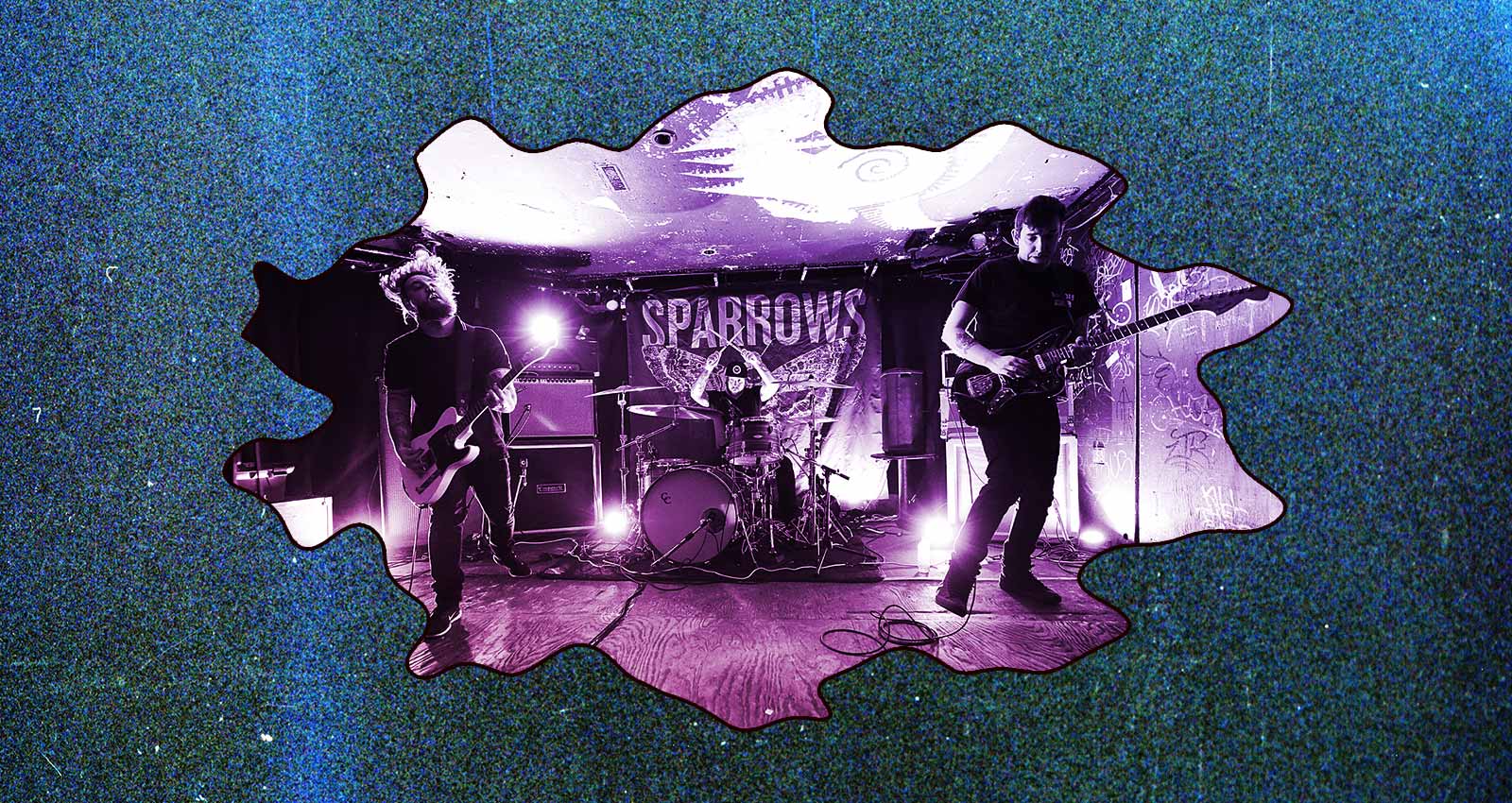 In the mid '00s, local heroes Alexisonfire, Silverstein, and Billy Talent rose from the basements of southern Ontario to become global heavyweights—key players in the screamo explosion and staples of the scene-making Warped Tour. Just below the surface, bands like Moneen, Dead and Divine, Boys Night Out, and The Reason were influential for a generation of Canadian teens who embraced the loud, anxious sounds of hardcore punk's melodic offspring.
Twenty years later, post-hardcore's moment in the MTV sun is long since over. But the emo kids and screamo scenesters who grew up on that music are now forming bands themselves, proving that southern Ontario remains a fertile ground for the genre.
"When we were getting into alternative music, everyone listened to Alexisonfire and Silverstein—bands that were huge here, but weren't necessarily as popular elsewhere," says Brad Garcia of Locket, one of the longer-running players in the province's new wave of post-hardcore. "There's this whole catalogue of influences that everyone carries with them."
While other young Ontario groups like Seaway, Like Pacific, and Bearings have broken into the big leagues of pop punk, many of their peers are exploring the darker end of underground alt-rock, drawing from a pool of influences that centers largely on emo's mainstream moment in the '00s, as well as the wave of post-hardcore revivalists that followed. What has emerged is a regional sound that's loud, punchy, and radio-ready, yet gloomy and moody enough to appeal to the misunderstood.
"The southern Ontario sound is this dynamic, midtempo [music] that's got this dark edge," says producer Sam Guaiana. He and Anton DeLost co-run Room 21, the Toronto recording studio that has had a major role in shaping many of the bands in this scene. "It's this emo-driven sound, but they add in some heavier rock elements, too. All of those bands [from the early 2000s]—it's almost like these bands are the updated versions of those."
Here are some of the major players in Ontario's new post-hardcore movement.
Rarity were fairly quick to break out of Hamilton, making their debut on Rise Records with 2016's I Couldn't Be Weaker. The band's deal with the U.S. record label fell apart soon after, and they moved to the Ontario-based indie imprint New Damage for their second full-length, The Longest Lonesome. In the intervening years, Rarity weathered a series of lineup changes, personal pains, and professional setbacks, and their music shifted from upbeat pop-punk to a more vicious, emotionally fraught sound that harbors a feeling of frustration and despair. With punchy, biting production from Sam Guaiana, Lonesome is full of metallic punk riffs and anxious atmospheres, while still delivering plenty of big emo-pop choruses. Standouts like "Shawinigan" and "Drown Me Out" are all snarl and vengeance, while "You Must" attacks head-on with the ferocity of hardcore punk. All of it is fueled by dark, distorted guitars, breathless momentum, and the sharp, gritty voice of singer Loeden Learn. The Longest Lonesome deals with introspection, introversion and, as the title suggests, long bouts of loneliness in a way that gives the darkness its due, but also reaches out toward the light.
Heavy Hearts have been keeping the Niagara region's alt-rock scene alive and thriving ever since Alexisonfire exploded out of St. Catharines almost two decades ago. "It was really cool having a band from our scene blow up," singer Justin Glatt recalls. "It breathed new life into St. Catharines, and showed that there was opportunity for younger bands in the area." Heavy Hearts's music embodies a similar kind of small-town malaise and simmering anger. With big, effects-laden guitars, bold rock vocals, and the prominent influence of heavier outfits like Thrice and Deftones, they're one of the darkest and moodiest bands on this list. Their sound is melodically inclined enough to be a comfortable fit on hard rock radio, but is also as eerie and pummeling as a full-blown metal act. Their second album, Room With a View, is a gloomy affair that will resonate with anyone who's fallen out of love and wants to scream it at the ceiling.
Merch for this release:
Vinyl LP, Compact Disc (CD)
Locket are currently in the midst of their second life. For five busy years, the band from Markham was known as Safe to Say, releasing two studio albums and spending a summer on the Warped Tour. Then, they took a two-year break, after which the remaining members rebranded and released their debut as Locket, All Out, on Fearless Records. They've been steadily honing their signature style of emo-rock, with earth-shaking guitars rumbling beneath soaring melodies. They've also gotten more comfortable with dialing the volume back in order to explore tenderness and vulnerability. Contrasting high-energy rock songs like "Out of Sight" with idyllic romance ballads like "Hunnie," All Out is a dynamic, engaging, and tightly focused album about losing your way, and finding the path back home.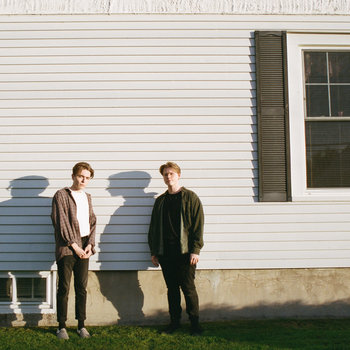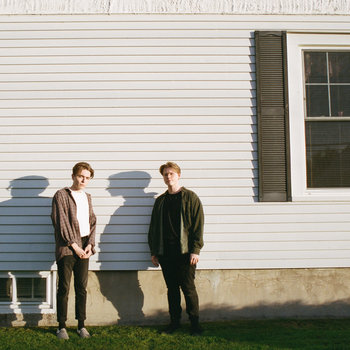 Merch for this release:
Vinyl LP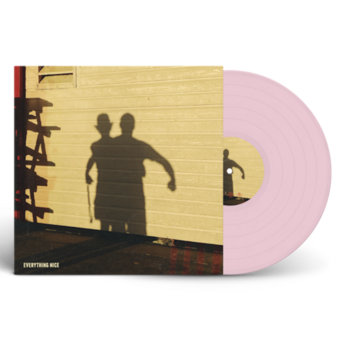 Arm's Length only formed a few years ago, but they're already one of the most beloved new bands in today's emo scene. The group hails from Belleville, roughly halfway between Canada's capital and its biggest city (and a short drive from Napanee, the home of superstar Avril Lavigne). Following a promising debut EP, the band amped up and polished their sound with the help of producer Anton DeLost, releasing the six-song effort Everything Nice, which takes the wistfulness of fourth-wave emo and delivers it with the volume and thrust of major-league pop-punk. On songs like "Safer Skin" and "No Sleep," they lean into the intensity of hardcore, with quick tempos, hammering breakdowns, and full-chested screams. The midtempo swing of "Garamond" takes a page from The Hotelier, cresting in a harmonious, cathartic finish. Addressing topics like mental illness, family dynamics, and relationship tensions, Arm's Length play urgently and intensely, with equal parts muscle and emotion. Barely out of adolescence, they already have the skill and confidence of a band twice their age.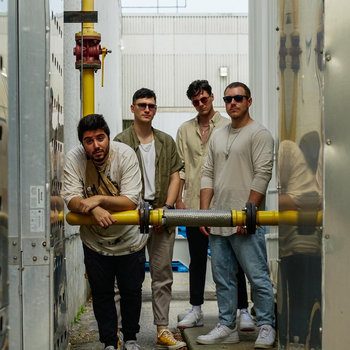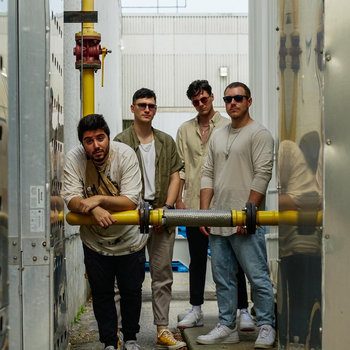 Merch for this release:
Compact Disc (CD)
In 2017, Nightwell arrived on the scene almost fully formed, armed with a clearly defined sonic and aesthetic vision. Produced by the band's guitarist Kyle Marchant (another of Room 21's operatives), Nightwell has a tight, polished sound that ensures that the emotional punches land with laser-like precision, as singer Jason Emsallem effortlessly moves from smooth croon to anguished yell. They wear the influences of mid-'00s post-hardcore and early '10s "soft grunge" proudly, but on songs like "Confident" and "Crash," they also mix in touches of hip-hop and R&B, employing drum machines, bass booms, synth beds, and modulated vocals (all of which come even further to the fore on recent singles "Hate Me" and "Thank You"). With hard-hitting choruses and a clear pop sensibility, Nightwell may come from the heavier side of Canada's underground, but they have the ambition of arena rockers.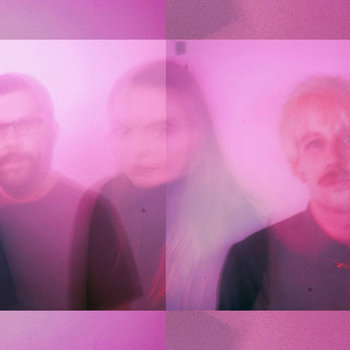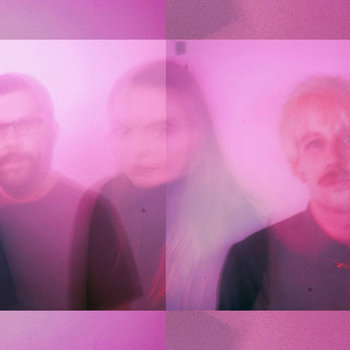 PINE emerged from Canada's capital of Ottawa with a sound defined by dense, reverberating guitars, grungy bass, and haunting harmonies. They borrow from the layered, expressive styles of post-punk groups like The Cure and have a shoegazer's fondness for constructing walls of sound. At the heart of it all is singer Darlene Deschamps's fierce vulnerability. The group's self-titled debut, released by No Sleep Records in late 2019, feels like stepping through a door into the darkest corners of her mind. "I can't get out of my head," she wails on "Lusk," one of many songs that are both inwardly and outwardly accusatory. The music is melancholy throughout, whether quietly brooding ("Covet" and "In Your Eyes") or bursting with anxious energy ("Sunder"). The band tends to play at slower tempos than their peers, but they're just as loud and passionate (and on "Maladroit," they show that they're capable of kicking things into a higher gear, as well). PINE's music is designed to envelop you, making their angst and intensity inescapable.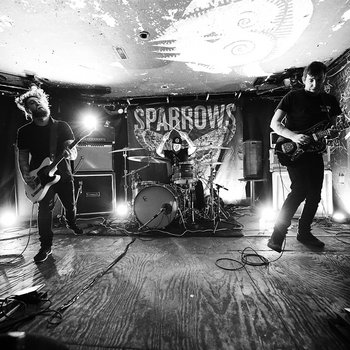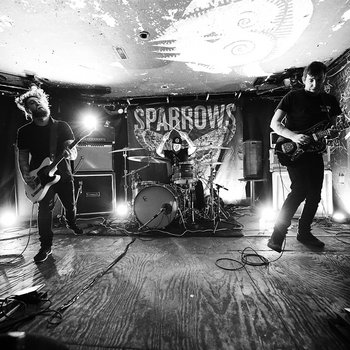 One of the longest-running bands on this list, Sparrows have been unleashing their explosive sound on stages across North America for more than a decade now. Formed in Ottawa before relocating to Toronto, the band has released three full-lengths that demonstrate an expertise at building pressure before bursting into distorted chaos. Singer and guitarist Dan Thompson calls the band's latest effort Failed Gods "an exercise in anxiety and anger," and that fact is unmistakable—the record is both musically and emotionally turbulent. When the band isn't unleashing a full-on assault of furious, metallic guitars and blood-curdling screams, they're building the kind of nervous, anticipatory tension you'd get from a suspense film. Just when "Worship Song" feels like it can't get louder or heavier, it does exactly that. "No One Gets Past Four" ticks away like a time bomb, and "No Masters" sounds downright evil. With Sparrows, you're either trembling as you wait to be struck by the blow, or you've already been completely flattened by it.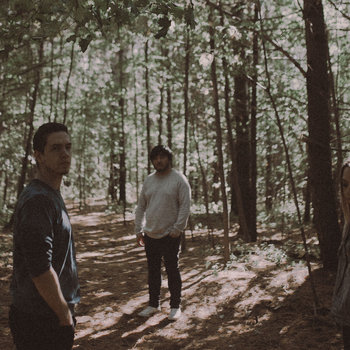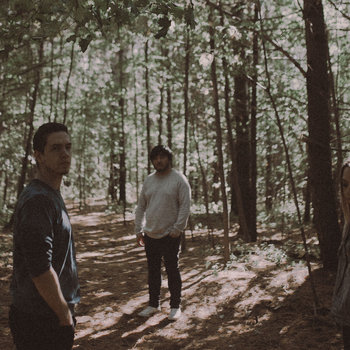 Merch for this release:
Compact Disc (CD), T-Shirt/Apparel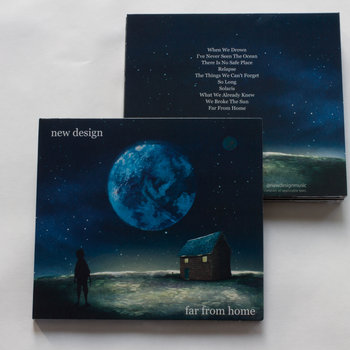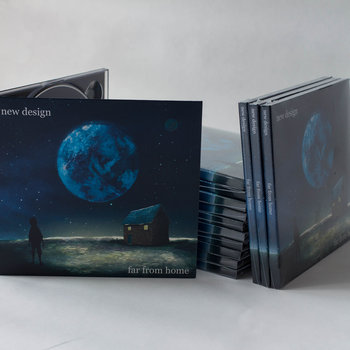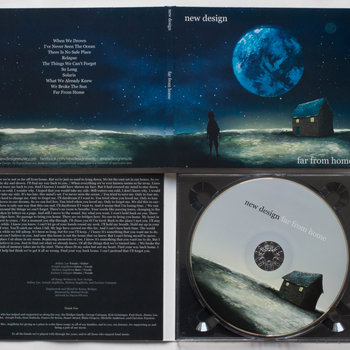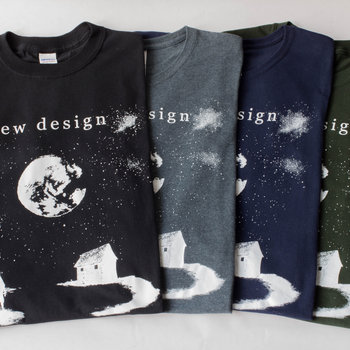 Brampton-based outfit New Design take the soft-spoken, expressive style of early emo and send it into the stratosphere with an expansive, cinematic post-rock approach. The result is a huge yet intimate sound—like sitting all alone in an IMAX theatre. They recently released two excellent EPs—2019's Where I Need to Be and 2020's What Was Left Unsaid—but their 2015 debut, Far From Home, still stands as a clear and confident statement of purpose. The band specializes in spacey, twinkly guitars and transportive atmospheres—even taking the time to indulge in several all-instrumental passages—while singer Jeffrey Lee's voice is warm and sympathetic. Earnest and elegant, Far From Home is an album about a heart that refuses to stay down for too long. "I've Never Seen the Ocean" may be a soundtrack for wallowing in your sorrows, but "The Things We Can't Forget" explodes with joie de vivre. In the music of New Design, the world is impossibly big; but your own little world is just as important.
Hotknives
I & II
Hotknives incorporate several different strains of throat-shredding madness into a supercharged sound that favors high-speed riffing and battering breakdowns—as well as a healthy taste for melody. The Hamilton band's first two EPs, released in the summers of 2020 and '21, offer nine forceful and efficient songs about anger, betrayal, and desperation. "Standing in My Grave" and "Cynical" play the hardcore angle, "Euphoria (Let Go)" heads into metalcore territory, and "Tyler Durden" pursues slower-paced, atmospheric screamo. "Undertow" features a rip-roaring, Metallica-style guitar solo, and on "I Want Your Bones" and "Knives in My Back" the band is in their finest form: Zakk Abrams is just as powerful when he's singing sweetly as he is when he's shrieking wildly, and on those two numbers, the band busts out big-time choruses to complete the package.