LISTS
The New Face of Prog Rock
By Jeff Terich · September 20, 2017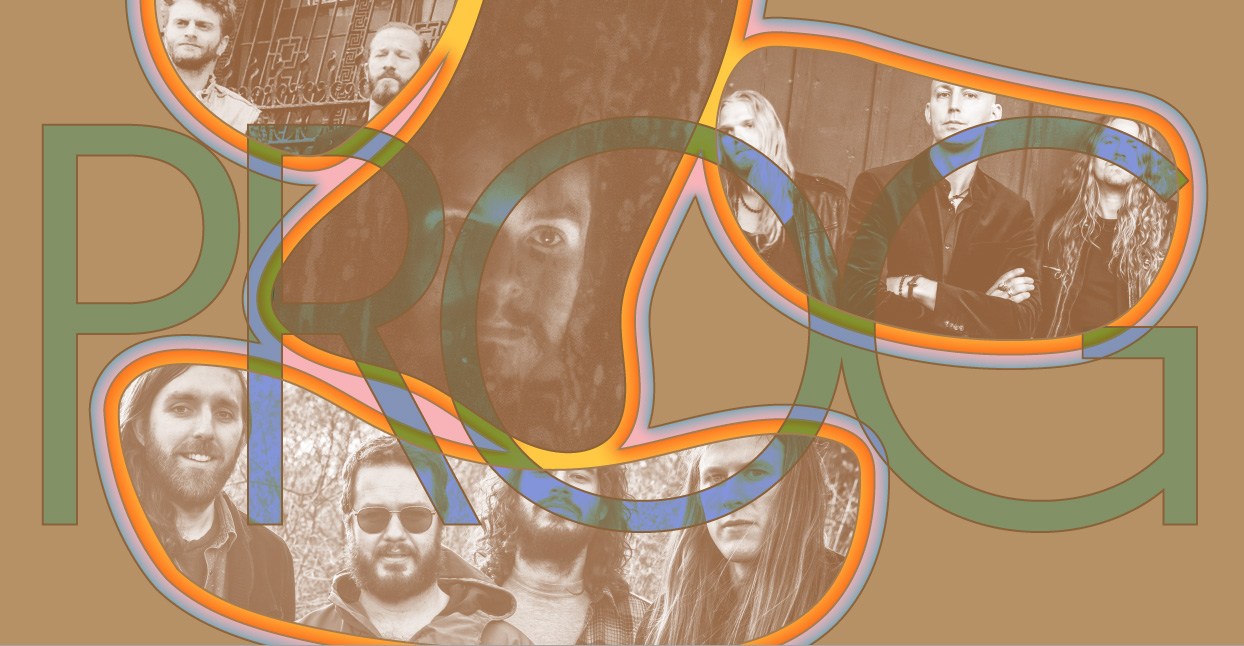 In the late '60s, not long after the Summer of Love, psychedelic rock's horizons expanded. As the architects of psych began to envision a sound that existed outside of the influence of blues and country, some unexpected and interesting things began to happen. British beat music outfit The Moody Blues recorded with the London Symphony Orchestra in 1967 and incorporated spoken word poetry into their newly ambitious sound. The Electric Prunes abandoned garage rock under the direction of producer David Axelrod on Release of an Oath, which paired symphonic compositions with Biblical themes. And experimental Londoners Pink Floyd found inspiration in the vast expanses of space.
By the early 1970s, progressive rock had taken over the music industry, with a '60s-era economic boom contributing to longer, more expensive and sophisticated recordings. Progressive rock, or "prog" as it later came to be known, found rock music drifting away from a dance-oriented approach, its most prominent bands instead shifting to a more immersive headphone-listening experience. Bands such as King Crimson, Yes, Genesis, and Emerson, Lake & Palmer paired unconventional and experimental songwriting with narrative concepts, sometimes incorporating them into LP side-length suites. Other scenes emerged as prog evolved, such as the jazz-influenced Canterbury scene (Soft Machine, Robert Wyatt, Caravan), the more electronics-heavy krautrock scene in Germany (Can, Neu!, Harmonia), and the much less song-oriented experiments of avant-prog (Magma, Univers Zero, Henry Cow).
The reputation of prog waned toward the end of the '70s, its indulgence and largesse often credited for provoking a knee-jerk reaction in the birth of punk rock. As prog fell out of favor in the mainstream, though, it found a receptive audience in metal circles. In the late '80s, metal bands such as Iron Maiden and Queensrÿche adopted conceptual approaches on some of their most ambitious and celebrated albums. Deeper into the 1990s, the technical proficiency and sprawling song structures of prog found their way into European death metal, with bands like Opeth becoming standard-bearers for modern progressive rock along with American counterparts Tool, who brought the influence of King Crimson and Pink Floyd to an alternative rock audience.
Progressive rock today maintains the ornate instrumentation and ambition of its classic era, but as rock music itself evolved, so has prog. The recording budgets may not be what they once were, but contemporary prog bands still see beyond stylistic boundaries, embracing the instrumental skill and complex songwriting of the genre's creators while finding new ways to evolve and change its shape. Some of them favor air-tight composition while others delve into improvisational spaces, but they all are redefining progressive rock in their own way.
Merch for this release:
Compact Disc (CD), 2 x Vinyl LP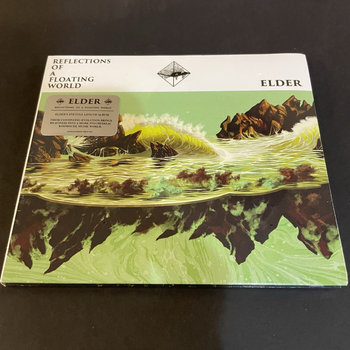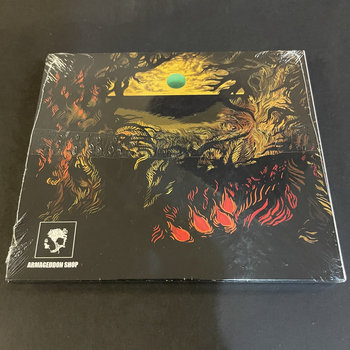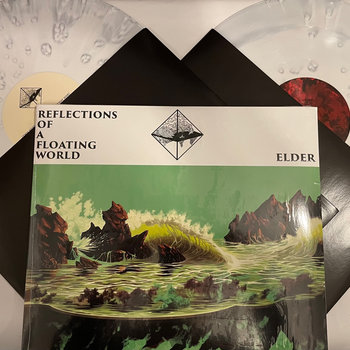 One of Elder's greatest talents is their ability to occupy many musical spaces at once. A supremely heavy band, they rarely play anything resembling traditional metal, instead adding an otherworldly psychedelic swirl to the fuzzbox alchemy of stoner rock. As songwriters, however, they've long eschewed the simplicity of pop structures, instead building heroic monuments to human instrumental ability via songs that routinely surpass 10 minutes apiece, with each moment of harmonic wizardry an essential part of what feels like an epic quest. Elder's aesthetic is eclectic and versatile, but above all, they're architects of impeccably crafted progressive rock.
Merch for this release:
Vinyl LP, Compact Disc (CD)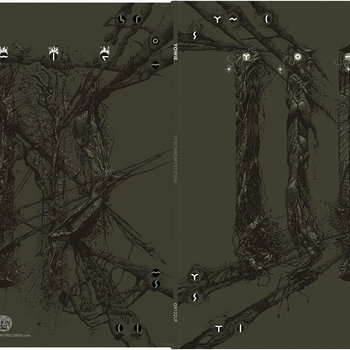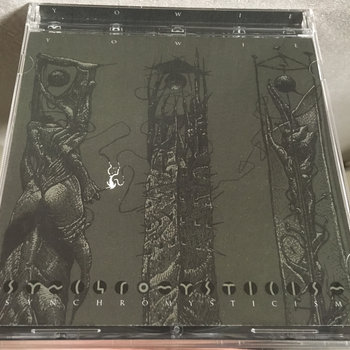 Progressive rock doesn't often get more intense than Yowie. With frequently shifting time signatures, abrasive guitar riffs, and an almost pugilistic instrumental interplay, the St. Louis band find their groove in undeniable momentum and melodies that rarely repeat themselves. And while Yowie's unrelenting, they're never ornate or lush. It's easy to imagine these musicians discovering King Crimson's debut album In the Court of the Crimson King but deciding to discard everything after "21st Century Schizoid Man."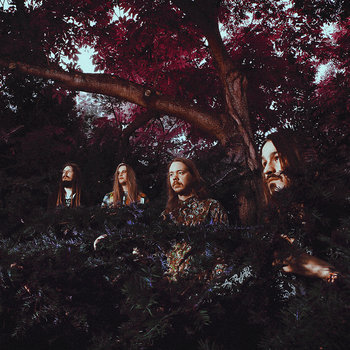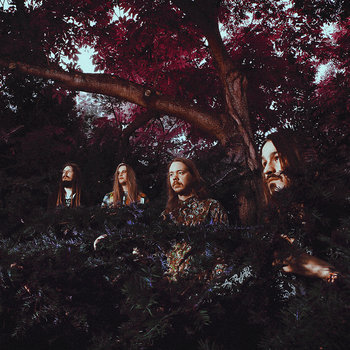 Finland's Kairon; IRSE! didn't start out playing progressive rock. Their early recordings drew more from post-rock and shoegaze than the epic feats of Yes or Emerson, Lake & Palmer. As they evolved, however, Kairon; IRSE! took on a more ambitious approach, incorporating polyrhythmic arrangements amid layers of cosmic synthesizer and avant-garde saxophone. From a textural approach, their densely fuzzy shoegaze influence is still present, but instead of being their defining aesthetic, it's in the service of sprawling, constantly changing compositions that allow for some more technically complex and experimental songwriting.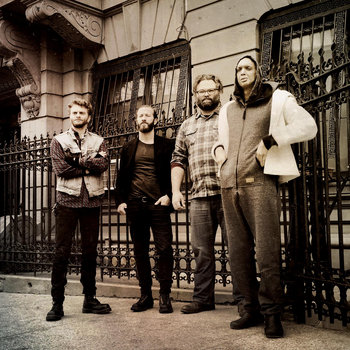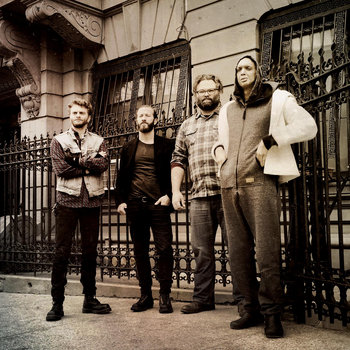 Merch for this release:
T-Shirt/Apparel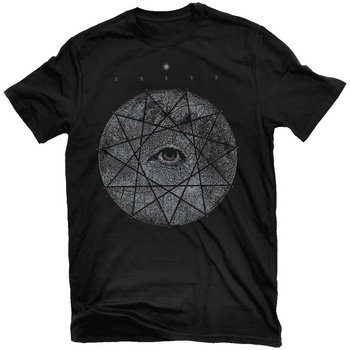 The members of New York's Ex Eye come from markedly different backgrounds, saxophonist Colin Stetson having carved out a career of ambient minimalism, bassist Shahzad Ismaily coming from experimental rock outfit Secret Chiefs 3, and drummer Greg Fox helping to deconstruct black metal in Liturgy. Their combined talents in Ex Eye amount to a furious take on instrumental prog. The songs on their self-titled debut are mini-symphonies of abrasion, energy, and rhythmic complexity.
Merch for this release:
Vinyl LP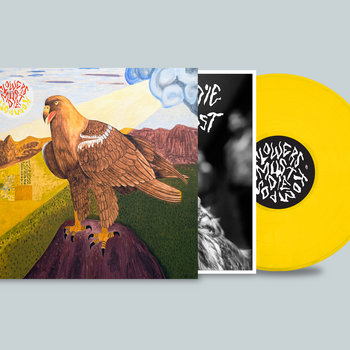 The roots and influence of progressive rock's '70s icons aren't far from the surface for Flowers Must Die. Their name comes from the title of an Ash Ra Tempel track, and they have a song of their own titled "After Gong," a reference to the iconic Canterbury Scene band Gong. The Swedish group certainly lean more toward prog's cult fringe, which they filter into hallucinatory jam sessions that veer from noisy space excursions to wobbly, synth-laden disco prog. Flowers Must Die aren't afraid to embrace the weird, which ends up being one of their greatest assets. The farther out they travel, the more thrilling the journey.
The Mercury Tree take the idea of progression into various directions and dimensions—not simply taking their songwriting to expansive horizons, but the actual tones incorporated into their music. Though The Mercury Tree's take on prog is melodic and accessible, it's wrapped in layers of microtonal scales that come across as alien on first listen, as well as continuously changing tempos. Yet their rich atmosphere anchors the sound, never allowing their multi-dimensional experiments to float off too far from what are ultimately some impeccably written songs.
Bloomington, Indiana's Stabscotch is a relatively young band whose own twisted take on progressive rock involves mangling it into bizarre, jagged shapes. The influence of titans like King Crimson is apparent in their rhythmic complexity and unpredictable changes in tempo and volume, but their at-times unhinged aggression adds a layer of intensity to an already highly-charged approach.
Emerging in 2011 with a name and a debut (Center of the Sun) that nodded to '70s space rock outfit Nektar, Eye draw heavily from a long tradition of gravity-defying progressive psychedelia. Their sound orbits around the heavy presence of Lisa Bella Donna's organs and synths, which provide a spacey focal point amid effects-laden guitar heroism and hallucinatory vocal effects. Yet they're also prone to containing their acid-prog excursions to relatively brief song lengths, at least by the standards of the genre. When they do take off on an extended odyssey, however, there's no limit to the kind of instrumental feats they set out to conquer.
True to the influence of their namesake chanteur—Serge Gainsbourg—French outfit Aquaserge have a stylish, groove-heavy sensibility. Yet the group is equally informed by the spiraling jazz-rock explorations of Frank Zappa, which makes their fusion one of cerebral intricacies and effortless cool. It's almost as if Aquaserge's purpose is to find common ground between genres with wildly different aesthetics. The end result is something even more challenging and intriguing than it seems in the abstract.
– Jeff Terich