LISTS
New Directions in Grindcore
By MacDara Conroy · March 12, 2018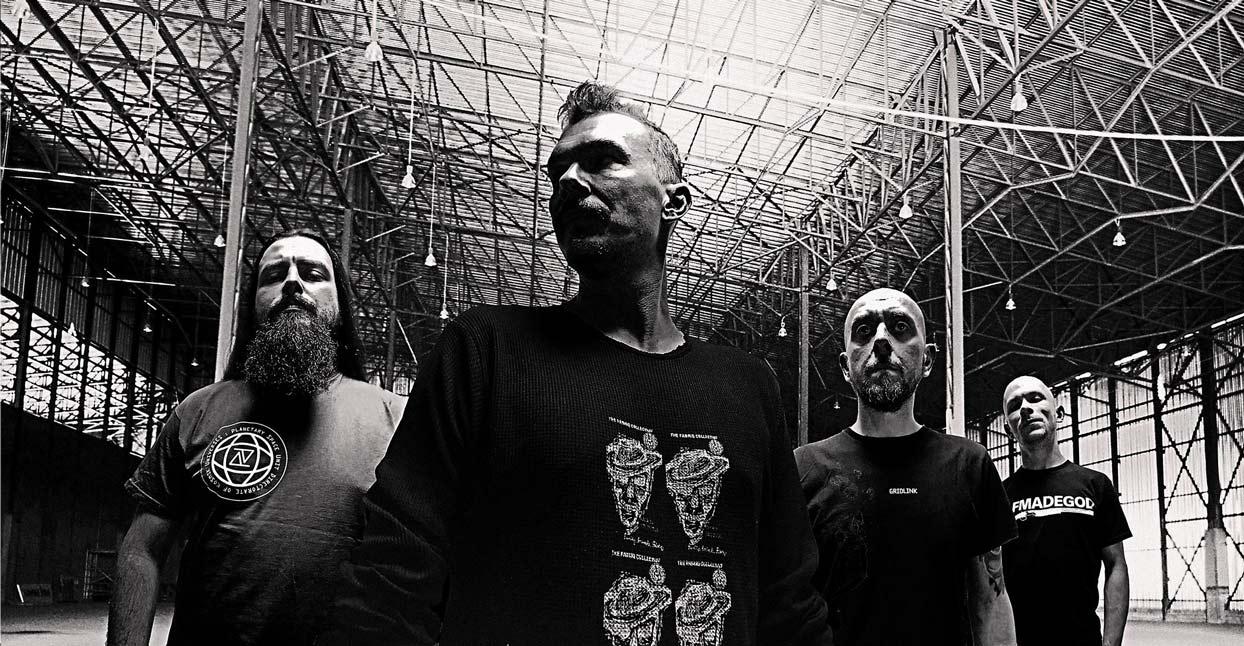 Grindcore was born from anarcho-punk before it was subsumed into metal and, though this isn't true across the subgenre, progressive politics are often still very important to some of its biggest practitioners, like Napalm Death. The music itself—a punker-than-punk chaotic din that wowed radio tastemaker John Peel, giving it a flash of mainstream notoriety in the U.K.—was inspired by a wide spectrum of underground sounds, from no wave to thrash to art rock. A number of the scene's earliest names, no more than kids when they made grindcore's foundational recordings, quickly branched off into the deepest reaches of electronic music, dub, you name it.
Those listeners who were inspired by these sounds took note, and the 1990s onwards saw grind infusing free jazz (John Zorn's Naked City and Painkiller ensembles), transformed by drum machines (Agoraphobic Nosebleed and their thousand "cybergrind" imitators), twisted into futurist pop by noiseniks like Melt-Banana, and streamlined into hyper-technical, bullet hell blasts by Discordance Axis (and later Gridlink), to name but a few.
Three decades on from the release of Napalm Death's landmark albums Scum and From Enslavement to Obliteration, there are plenty of artists—from road-calloused touring units to bedroom producers—taking the basic loud-fast-rules framework of blast beats, noisy riffs, and screamed vocals to exciting new places. Here are nine we love.
Of all the bands championed by Grindcore Karaoke—the boutique label launched by Agoraphobic Nosebleed vocalist Jay Randall in 2011—the two that stand out most are Dead Neanderthals and Cloud Rat. The former quickly transcended their "jazz grind" roots to become one of Europe's premier experimental free jazz duos. Cloud Rat, on the other hand, are punk lifers—but that's not to say there hasn't been a noticeable evolution in their sound. The Michigan grind punk trio (sometimes quartet, with added electronics) come with a jagged emotional edge that few others can match, cutting through the tight interplay of guitar and drums, and Madison Marshall's blistering screams. For every searing track like "Inkblot," the frantic opener of 2013's Moksha, there's a song like "Raccoon," from their 2015 album Qliphoth, or "Fish in a Pool" from their recent split with Crevasse, that emphasizes their stylistic and dramatic range. They're at the head of this list for a reason.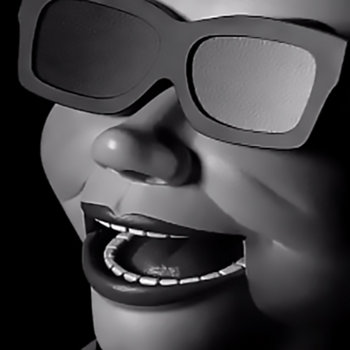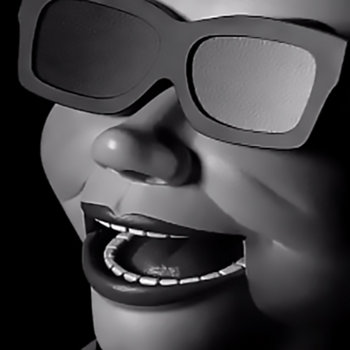 Merch for this release:
Vinyl LP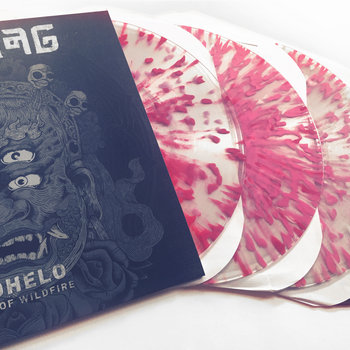 Chepang is a band of Nepalese immigrants in New York City who broke internationally last year with Dadhelo: A Tale of Wildfire, a record marked as much by its balance of rawness and clarity as for its thunderous torrent of percussion courtesy of two drummers. Their lyrics, in Nepali, highlight the class struggle of the members' native land, particularly the band's namesake tribe that comprises the lowest strata of Nepalese society. But the intensity of the music means language is no barrier to their message. They conform to Jello Biafra's theory that extreme sounds like grindcore and death metal are music for the dispossessed, a defiantly anti-bourgeois mode of expression, and Dadhelo is a wildfire testament to that ethos.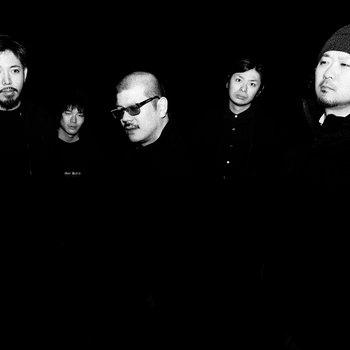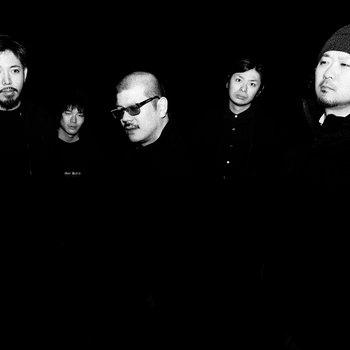 Japan has long been fertile ground for forward-thinking grindcore or grind-inspired music, from Mortalized to Melt-Banana. Among its freshest exports is the power drill grind of Friendship. But Endon are on their own level. A band exciting enough to reactivate the dormant Hydra Head label, the Tokyo five-piece collide the essence of grindcore with the psychedelic harsh noise of Masonna and Merzbow, and an uncanny ear for melody beneath the din. Through the Mirror, Endon's second album recorded by Kurt Ballou (of Converge) at the storied Godcity studio, pushes their take on what some might call "grindgaze" to trance-inducing extremes.
Merch for this release:
Cassette, Vinyl LP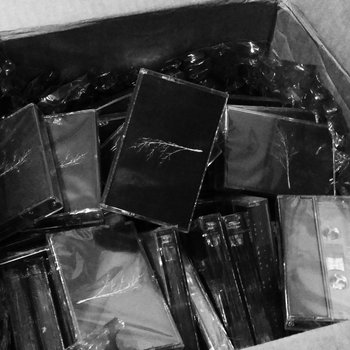 Despite the dearth of an audience for grindcore in Ireland, Belfast four-piece Unyielding Love have found a home within the country's current fertile experimental DIY scene, moreso south of the border in Dublin than in their home city. While the band's members have a history in metal, and have played the biannual Siege of Limerick festival to much acclaim, they're more often to be found on hardcore bills or sharing community-run spaces with noise artists. The influence of the latter is unmistakable on their debut album The Sweat of Augury, a searing 20-minute statement that balances furious blasts with slow-churning passages built around peals of feedback and shrouded in a mist of amorphous cacophony.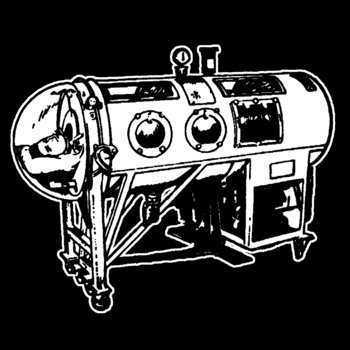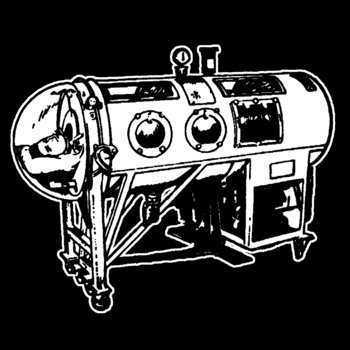 Grindcore or powerviolence? Often it's a distinction without a difference; perhaps the latter is rooted deeper in hardcore, with a different rhythm, less controlled and more chaotic (as if grindcore isn't). Regardless of what you call what they do, Seattle-based duo Iron Lung blur the lines as well as anyone as they hurtle between frantic string and snare attacks, bruising, sludgy breakdowns, and noisier passages. What's more, while their own output is more apt to come in fits and starts on singles or splits than LP (just three full-lengths since 2004), Iron Lung's Bandcamp page also serves as a repository for their eponymous label which, in an echo of the legendary SST Records' open-minded sensibilities, comprises an eclectic selection of artists both within and beyond the grind milieu—Total Control, Intensive Care, Flesh World, and Behavior among them.
Merch for this release:
Compact Disc (CD)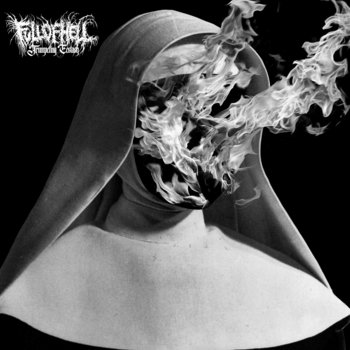 If Iron Lung think outside the box, Full of Hell blow it to smithereens with a nuclear fusion of grindcore, D-beat punk, and power electronics, probably best exemplified by last year's nightmarish Trumpeting Ecstasy (and its accompanying EP of remixes based on the Swans-esque title track). Collaboration is a keyword for Full of Hell, not only when it comes to the copious split releases of their prolific discography. Their team-up with Japanese noise legend Merzbow is as caustic as lye. But their partnership with sludge metal duo The Body is even more fruitful. Ascending a Mountain of Heavy Light, the two bands' second full-length together, varies tempos and textures far beyond the buzz and howl of orthodox grind, with heavily processed vocals, screwed-up riffs, and technoise beats.
Merch for this release:
Compact Disc (CD), Cassette, Vinyl LP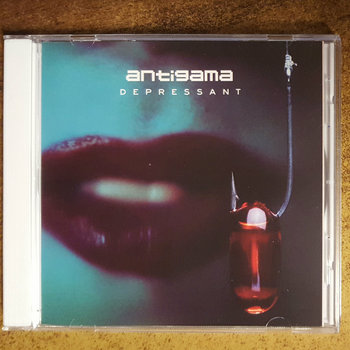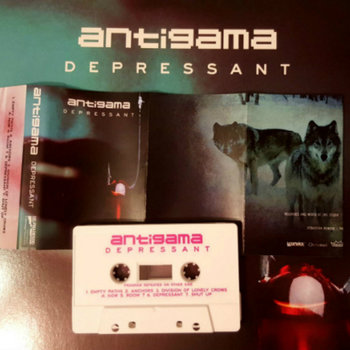 For many a listener in the late 1990s and early 2000s, Sweden's Nasum and Finland's Rotten Sound were the future sound of grindcore. Both took grind's template of short songs, blasting drums and churning riffs, and finessed it with tighter, cleaner arrangements, not to mention superhuman percussion. The Nasum sound was particularly influential on Poland's Antigama, who added their own peculiar absurdist twist to music that can seem cold and mechanical on first impression. Their latest album Depressant may not be as obviously playful as the likes of "Barbapapex," from 2007's Resonance, but it's no less restless and bursting with ideas, particularly in the atmospheric intro to the title track.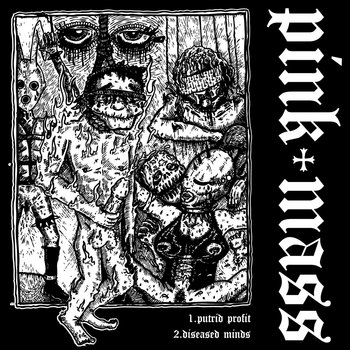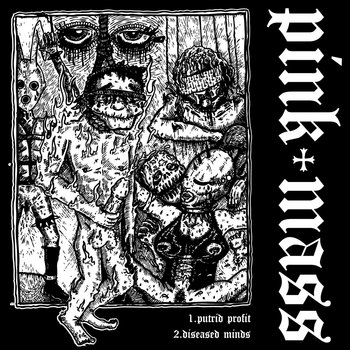 In the tradition of theatrical grindcore or grind-inflected acts like The Locust and An Albatross, New Jersey's Pink Mass—four burly "militant necrosexual satanic hedonists" in fishnets, studded leather, and bondage hoods—are a full-on proposition of BDSM aesthetics and proudly degenerate transgressive lyricism. But that subversion isn't only skin deep. Pink Mass' energetic fusion of grind, death metal, and crust punk, in the vein of the similarly confrontational Cretin but with a twist of black metal atmospherics, has plenty of substance to set this collective apart as much aurally as conceptually. "F.O.A.D. N.S.B.M.," from their newest album Necrosexual, is a prime example of this, bridging grimy yet operatic riffs with chaotic speed runs as it makes a bold statement against the fascists that try to co-opt extreme music.
Merch for this release:
Compact Disc (CD), Cassette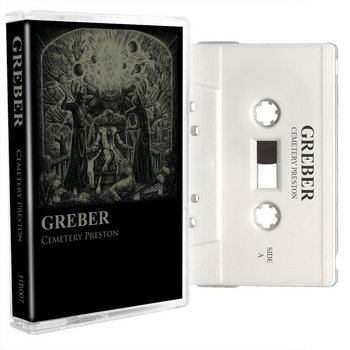 Sharing a member with Canadian grind collective Fuck the Facts, Ontario bass-drums duo Greber spin off from that band's self-professed "bastardized grindcore" with a doom-grind sound built around low-slinging grooves and heavy-swinging drums. Cemetery Preston, their third album proper, saves its blast beats for punctuation amid its predominantly prowling tempos, harkening back to the fact that even the genre's originators didn't go full tilt on every track: less "You Suffer," more "Evolved as One."