LISTS
Goth's Undead: Six Current Releases From Groups Old and New
By Zach Budgor · Illustration by George Wylesol · April 20, 2017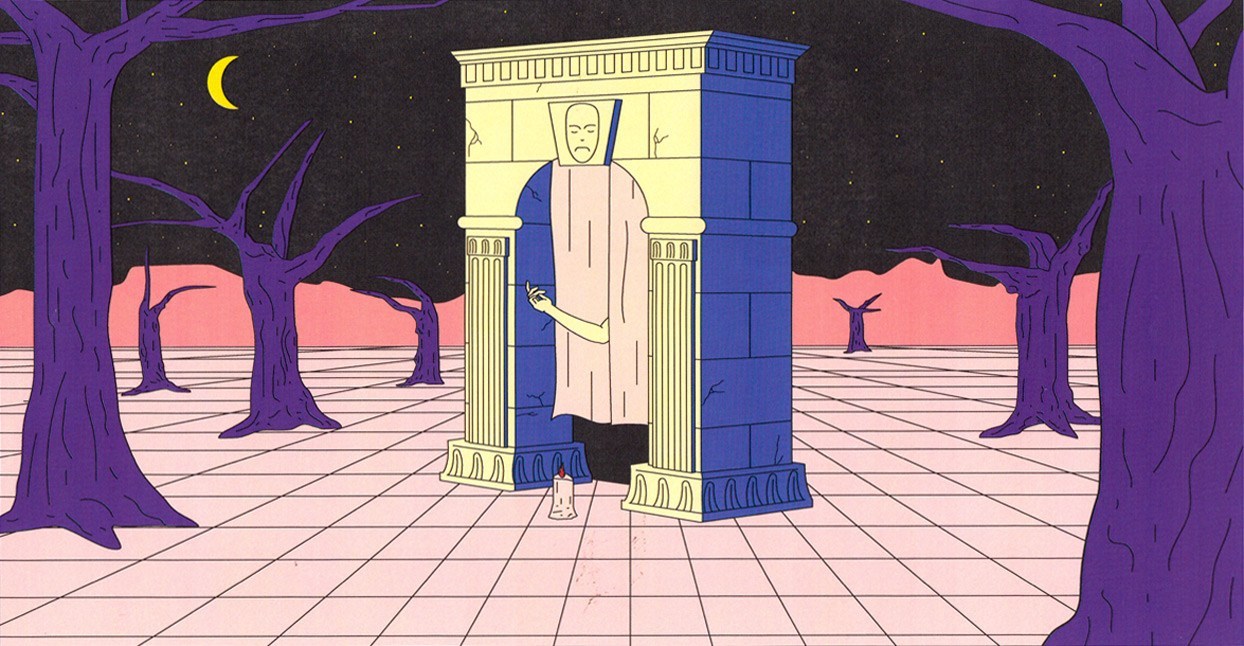 Few strains of rock music get less respect than goth. Though the genre's lush soundscapes and searing-then-willowy guitar attack are all over bigger acts like Savages, Preoccupations, and Merchandise, they tend to attract the "post-punk" tag instead. Goth just isn't cool; it's too emotional, too baroque, too weird. Witness the absorption of Joy Division into the nebulous history of post-punk, despite 1980's Closer being about as quintessentially goth as Edward Gorey.
Goth may not be cool, but it is definitely not dead, either, not as a subculture or as a public trope; witness its thriving life on Tumblr and in the fashion world, the garage rock world's Beach Goth festival (at which, we are sad to report, there has never been a goth band), and so forth. Even those ever-incisive chroniclers of subcultures and outsiders, The Mountain Goats, have turned their eyes to the night for their upcoming LP; called, simply, Goths. In a terrifying, shifting world there will always be value in finding beauty in luxe sensation, in decay, in darkness. The alternative is total despair… and not in a poetic way.
So let's celebrate these artists, who are mining the decadence, coy humor, and sheer sonic power of goth for all it's worth; from throbbing tracks for the dancefloor, to skeletal elegies, to gleaming melodic pop, and so on, through all the colors of the dark.
Merch for this release:
Vinyl LP
Qual is the side project of Lebanon Hanover's William Maybelline, and it's probably even gloomier than you're imagining from a band named after the first track on Xmal Deutschland's debut record. The dancier aspects of their 2015 debut, Sable, have been foregrounded for the three-song Cupio Dissolvi EP.
As ever, Qual drapes their music in proudly synthetic textures and tortured baritone vocals, but the intensity has been notched up. The mix is hotter; the synths have a gnawing, buzzing edge to them and the drums crunch and thwap with newfound power. "A Bloody Blob" finds the sweet spot between Pretty Hate Machine and Floodland, while "Rape Me in the Parthenon" rides eight decadent minutes of whining bumblebee fuzz and a relentlessly pounding beat.
Can we talk about that song title, by the way? "Rape Me in the Parthenon" would be, like, a little much if Maybelline's begging didn't sound so convincingly desperate, so fitting to certain aspects of S&M culture. It fits with the music's overall themes: Cupio Dissolvi is Latin for "I wish to be dissolved;" one of those bizarre, masochistic expressions of Christian devotion that's probably also the name of a Charles Baudelaire poem. The proximity of sex and death (and sometimes the deep, intimate brutality of sexual violence) is a staple preoccupation of goth and its many artistic predecessors; here's a version you can dance to, should you be inclined.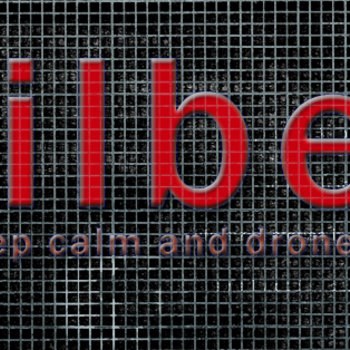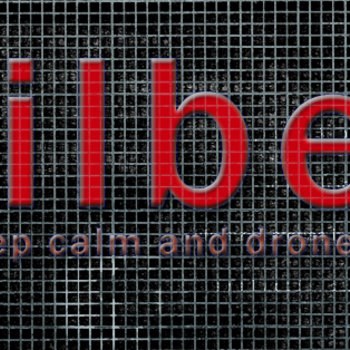 Heaven Falls Hard bill themselves as "minimalist darkwave," but let's not beat around the bush. The only way The Mercy-Go-Round could be any more goth is if it had liner notes by Poppy Z. Brite. Stayce Moser's despondent vocals, which she delivers largely without vibrato, ring out above a dense fog of piano, synth strings, and clean guitars. It is, admittedly, pretty minimalist stuff, perfect for overcast days.
Heaven Falls Hard have only released three full-lengths since they began in 1993. The Mercy-Go-Round strips out the chintzier electronic touches from their previous records, opting for sepulchral, spacious production. There are passages in "Hidden" or "Your Winter" that could pass for the quieter moments of gothic metal mainstay My Dying Bride. The songs move at a funereal tempo, letting the melodies hang in the air like falling snow. It's almost a feat of strength on the band's part to flaunt the proudly corny synthesizers on a song like "Beloved Someday." They make it work; it all becomes part of an enveloping emotional haze.
This Cold Night hails from Austin, Texas, reaffirming that climate is no barrier to melancholia. It's entirely the project of Chase Morledge, whose vocals and playing put a subtle twist on trad goth sounds. While I Disappear starts with a perfect example: the compressed guitar line and gradually layered drums and bass that begin opener "Black Cathedral" are a cheeky nod to Cure classic "A Forest."
This 5-track EP stays spare throughout, ensuring that none of Morledge's production flourishes—the growling synth bass that buttresses "Holding On," the mellotron shimmering above "Wings of Regret"—get lost in the mix. If you're looking for pure nostalgia, delivered with care, While I Disappear is your poison.
Merch for this release:
Compact Disc (CD), Cassette, Vinyl LP
The severe, black-and-white artwork for The Wraith's Shadow Flag EP makes it look like a crust punk record. It's not, despite the shouted vocals; in fact, it's much lighter than you might expect. The Wraith pull everything from U2 to Fire Dances-era Killing Joke into an indelibly catchy four-song burst.
If you've been pining for something new in the vein of Beastmilk's 2013 banger Climax, Shadow Flag is a great spin. From the pitch-perfect guitar hook the band deploys only twice in "Comatic Romance" to the vivid, flanger-heavy churn of "Dolor," the Wraith flex their knack for arrangement and texture in service of dark earworms.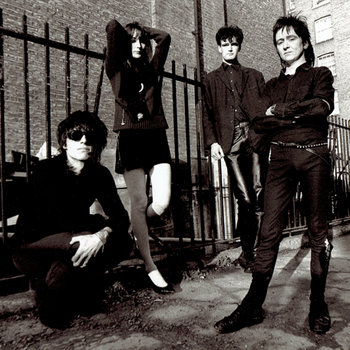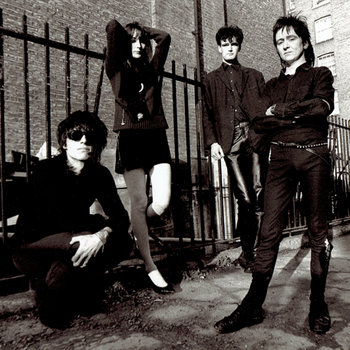 The Veil (not—at all—the only goth band with this name), are a London four-piece from the mid '80s whose discography was remastered late last year. Surrender sounds, frankly, a lot like Siouxsie & the Banshees. The Veil find a sweet spot between the lush psychedelia of Hyæna and the drier, punchier sound of Kaleidoscope.
They can't match the ambition of the Banshees, but the music is played with conviction: the spindly guitar leads and high-octave basslines ornament what are fairly straight-up pop songs. The reference points for this stuff are clear; The Veil are more '80s goth, of which we believe there is never enough.
Silent Age's Demo 2016 is mining a specific sound; a bass-driven, midtempo churn that starts at Joy Division (see: "Eden") and gets more theatrical, more yearning from there. You can thank vocalist Patrick Donahoe for that; his range stretches from sonorous lows to an emotive high end that the smart arrangements put to good use.
Opener "Wall of Faces" is an instant classic, a gem of sparkling new wave melodicism. The rest of the songs glimmer with tight rhythm playing and swirling textures. Silent Age are amazingly confident and together already (they're comprised of members of Claps, Population and Wingtips; these are lifers here), composing hooky, gorgeous songs that sound irreducibly familiar, like rediscovering a record you loved a decade ago.
-Zach Budgor